Interaction Design IxD vs UX Design: Differences and Similarities
While both IxD and UX design focus on interactions between users and products, the former is goal-oriented while the latter is process-oriented.
What is Interaction Design IxD?
Interaction design aims to facilitate the interaction between users and digital and non-digital products, systems or services.
Not only is the interaction necessary, but also the entire user experience.
Interaction design prioritises how users interact with the item in question by closely scrutinising users' needs and using those needs as a basis for output customisations. 
In this way, users can attain their objectives.
Interaction designers use five dimensions in that attempt:
Words (1D)
Visual representations (2D)
Physical objects or space (3D)
Time (4D)
Behaviour (5D)
These dimensions represent parameters for a quality output. This means that a design should contain brief textual information in its usual or clickable button form and visual aids such as pictures, typography and icons.
Next, you should integrate a quality design in a medium such as a laptop or a mobile device. Also, a design should change in sound and motion as time elapses.
For instance, animations or short clips meet this requirement. Finally, all dimensions should work in concert to establish accessible and pleasant interactions and gauge users' feedback.
Examples of Good IxD Design
1 – Split Bill by Jony Vino
Although this is only an idea for an app design, it is very promising. All you'd need to do is input the total bill, select the percentage rate and insert how many people will pay – fast and easy.
Speaking of the design, all the criteria have been fulfilled. The visual representation of the design is a mobile phone with just enough text and labels.
The design changes with time, ensuring a positive and easy user-app interaction.
2 – Add to Cart/Bag Interaction by Prem Gurusamy
This website design for purchasing wine fulfils the five dimensions – text, buttons, images, visual frame, moving with time and positive overall experience.
As you move the cursor over the wine bottles, the images enlarge and see the "ADD TO CART" button.
Once you click on it, your bottle of wine moves diagonally to your bag, where you can see the total cost and proceed to checkout or remove items. Shopping for wine has never been easier.
3 – Tasty Burger App by Tubik
Impeccable in design, this app allows you to order a classic burger or customise your own by selecting your preferred ingredients.
The ordering process is greatly simplified, and the design is highly visual, concise, interactive and extremely enjoyable.
What is UX Design?
User experience design is a user-centred process that consists of taking user personas and their needs and contexts of use as a basis for design.
UX design shapes the product use experience by devoting meticulous attention to the stage before the product is purchased.
This necessitates user-product interaction and extensive research to find who the users are, what features the product should have and what functions the product should perform.
Also, in what contexts the users will be using the product, what kind of design would be aesthetically pleasing and functional for them, designing the right marketing campaign, even creating a fantastic unboxing experience.
This stage also accommodates potential users' limitations and includes design testing before users receive a final product into their hands.
The ultimate goal of the assessment stage is to obtain information that will help UX designers to create products that will address users' needs in the best way possible, ensure maximum user satisfaction and legendary ease of use when interacting with the product.
However, the process isn't completed with the production and delivery of the product. UX designers are also concerned with the product after it has been used.
This involves user testing, testing the product's performance, usability, efficiency, and functionality, including the users' level of satisfaction and fun while using it.
And the ability to cope with the SEO challenges either at a redesign stage or building a site/app from scratch.
To sum up, UX designers are concerned with every stage of the process – assessment, production, and reflection to provide quality output and a great user experience.
Examples of Good UX Design
1 – Auto-play features on Netflix
"Play next episode" or "Skip intro" features on Netflix have been a real surprise for all Netflix users.
Netflix has shown the ability to assess users' needs, significantly improving user experience.
2 – Duolingo as a Game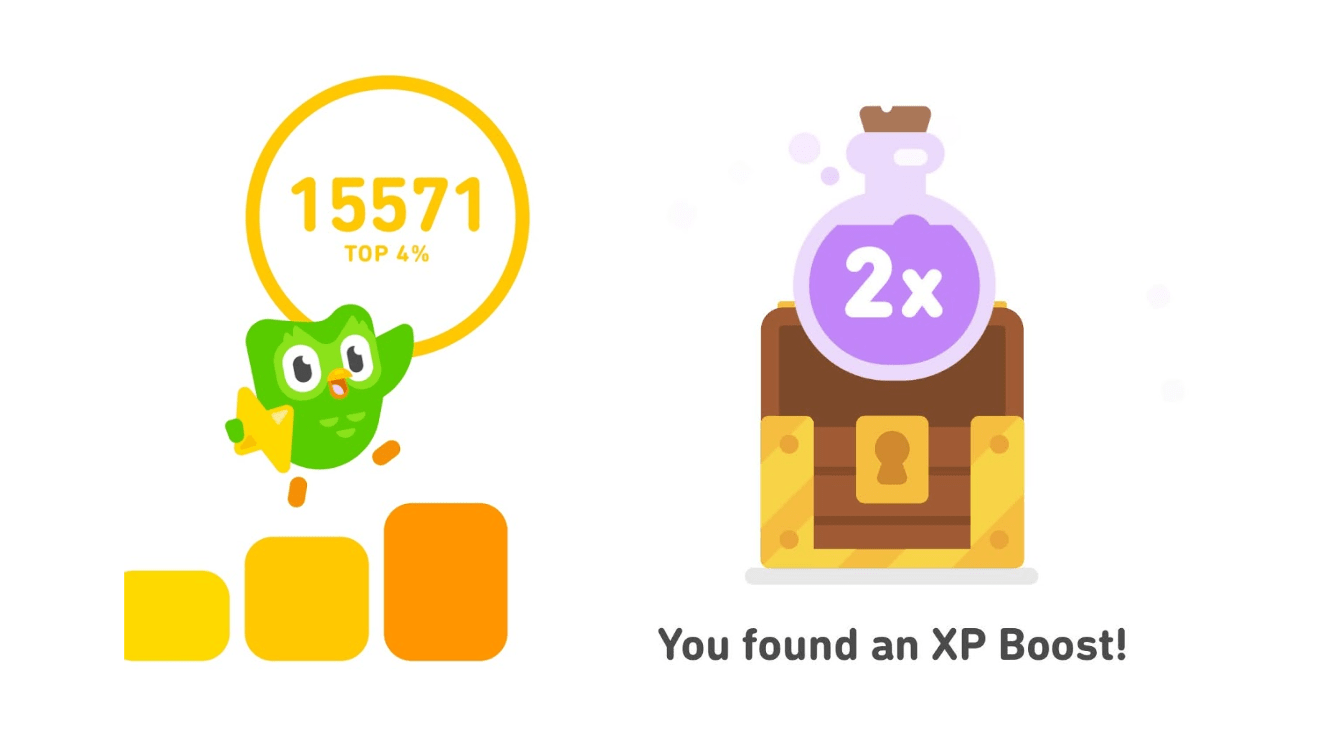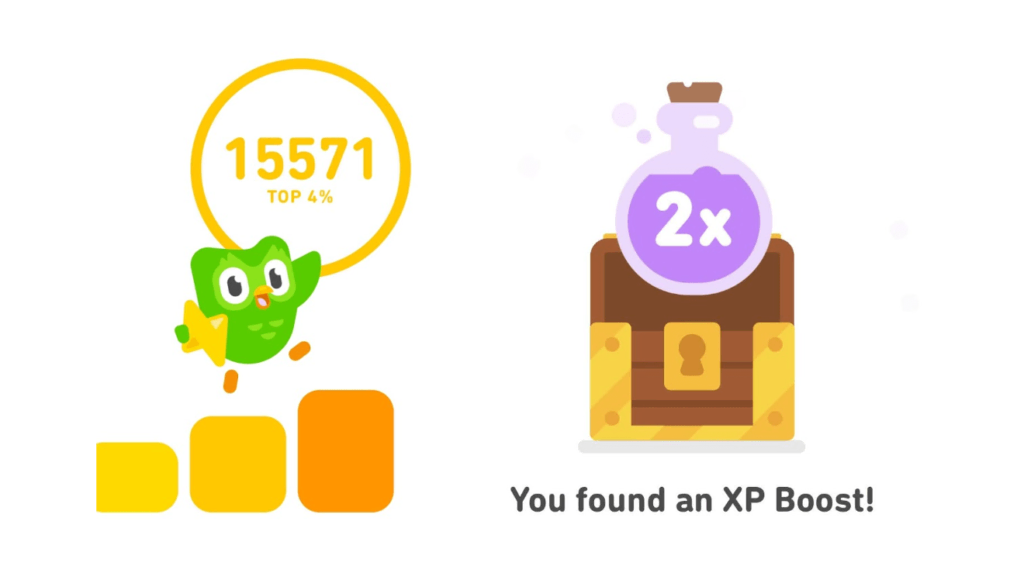 One of the most popular apps for learning languages provides a game-like user experience.
The design is highly interactive and enjoyable thanks to various elements, including recordings, animations, streaks and levels that transform it into a gaming experience while acquiring language.
3 – Navigation on Glovo
Glovo has developed a navigation map to help users find restaurants, supermarkets, shops and similar.
They are categorised according to what a user wants, such as Glovo lunch or McDonald's.
A user is then required to explain in detail what they need, and they receive recommendations for the best offer near their location – all that in just a few clicks.
Similarities and Differences
Interaction Design IxD and UX design overlap to a certain extent, in so much that IxD design is often used synonymously with user experience.
Interaction design comes under the umbrella term of "user experience" after all, and both require a certain amount of user-product interaction.
Both prioritise efficiency, efficacy, safety and impeccable design that triggers positive emotional reactions in users.
Finally, both are designed for real personas, not abstract users.
However, the crucial difference between them is how they perceive user interactions.
Interaction designers are concerned with the exact moment when users interact with the product or service. In brief, they are goal-driven, and the goal is the final product.
On the contrary, UX designers take a more comprehensive approach and are process-oriented.
For them, the moment of interacting with the product is only a tiny piece in the entire process since they are focused on the phases before and after the creation of the product.
That said, UX designers have to invest considerably more effort than IxD designers to solve problems.
They need to establish a straightforward design process and content strategy, conduct user research, consider usability and functionality, gauge users' reactions and obtain feedback after the purchase.
At the same time, end-users derive a lot more pleasure because they are central to the entire process, along with their needs and feedback, which is bound to result in stronger loyalty and long-term partnerships.
Author bio: Alex Sysov – Business Development Analyst at https://www.elinext.com/ Education background: Bachelor's degree focused in International Business (University of Michigan-Flint) and a Master's in International Business Management (FHWS). Skilled in International Relations, Market Planning, Marketing, SAP Sales & Distribution, Networking.