Baked to Perfection: Creating an Inbound Marketing Strategy From Scratch
Want to improve your bottom line? Here is the recipe and ingredients you need to create an effective inbound marketing strategy from scratch.
Starting an inbound marketing strategy from scratch is not always easy, but it's absolutely vital to every business, regardless of what you do.
When done effectively, inbound marketing can be a powerful sales/growth driver.
Creating an effective inbound marketing strategy is no small task—it requires creativity and ingenuity at many levels of the process.
The good news is that there is a recipe for success, and it all starts with content.
Content will be the driving force behind your company's social strategies, search strategies and authority building strategies. 
Understanding Your Target Audience
Before we define the content strategy that will guide our inbound marketing endeavour as a whole, let's start with the basics. Who is our audience?
An often overlooked and important first step is determining exactly who you are marketing to and tailoring our content to fit their needs, wants and desires.
We also want to get specific in order to drill down our audience to a select group.
For example, if you are studio camera rental shop, the target audience for your content (and services) will more than likely be producers and industry professionals looking for relevant information to help them make an informed decision.
On the other hand, if you sell dash cams, your target audience will primarily be transportation and logistics companies, and the content angle should be completely different.
Once we have our ideal audience determined we can begin to figure out what type of content would be the most engaging for them.
Develop Your Company as an Authority through Content
Once you know exactly who you want to visit your website you can begin figuring out ways you can help them get to your site. A few of the best ways are to:
1. Develop a consistent blogging strategy. 
Regular informative and engaging blog posts is one of the absolute best forms of inbound marketing. By producing content that helps educate & inform your audience it helps solidify your company as the authority online in your industry. 
The point is to make sure that you are always gearing your content towards helping and engaging your carefully chosen audience. This can come in the form of how-to guides, answering common questions and sharing success stories.
Starting a blogging strategy usually begins by figuring out what some of the most common questions/inquiries your target audience are asking on a consistent basis.
The best place to start is within your organisation; If you have a sales team poll them to find out what are their most important barriers when closing a deal, If you have a support team ask them what some of the most common support issues are that are being faced, etc…
Using this method can help find some great ideas for blog posts. Another fantastic way to fill your blog with quality content is to follow the "content-gap" method.
2. Creative media. 
This type of content takes on many different forms, 2, in particular, are especially effective from a digital perspective.
The first is video production, which can be informative, how-to, industry wrap-ups, interviews, product reviews, etc… People love video and if it relates to your target audience it's a great way to get them to start following your company online.
One great example of using video for content marketing success is Moz's Whiteboard Friday.
The other effective form of creative media is infographics, which can drive tons of traffic from your audience when done correctly.
Be sure to check out: 40 Infographic Ideas to Jumpstart Your Creativity
The point with infographics is to take interesting and informative industry data and make it visually engaging.
Once you have developed a truly interesting and share-worthy infographic, begin distributing it through several press release networks and sharing them with related industry websites.
If the visual content is in-fact compelling it will no doubt be syndicated/shared and the snowball effect of traffic to your site will begin from there. 
3. Social media.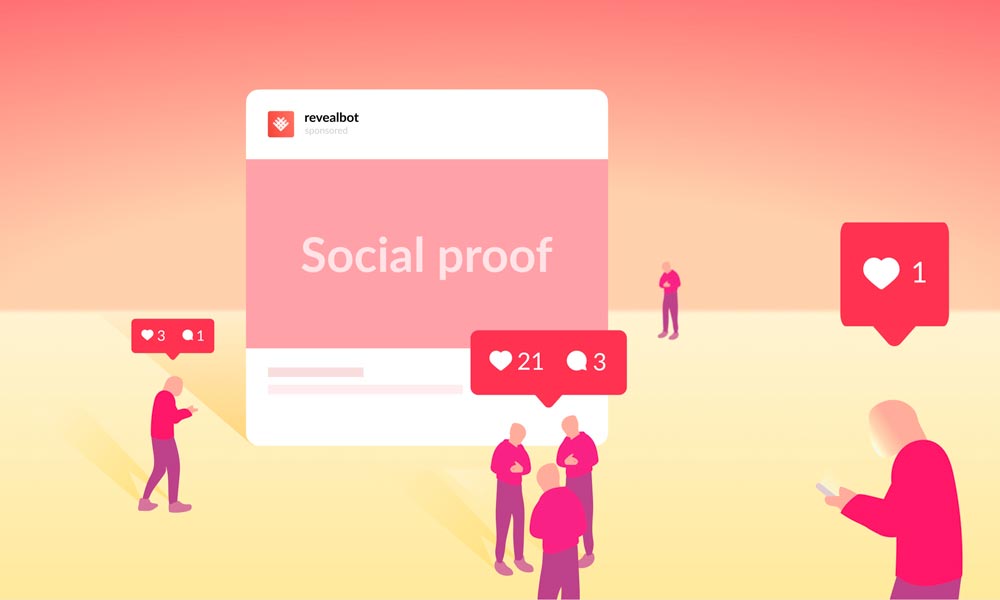 Social Media will act as your instant engagement vehicle with your audience via Twitter, Facebook, Instagram etc.
The main uses will be to interact with your audience, asking questions, participate in giveaways and raffles, and update them on industry news and info as well as the content and media that your company develops.
The next step would be to promote the content you have developed via Social Media outlets using paid boosts.
This goes directly back to choosing your ideal target audience because now that we have developed some amazing content to help them, we will use ad targeting on Facebook and other outlets to drill down as much as possible to our ideal audience.
Thus driving direct targeted social visitors to our content written for people just like them and adding new likes and social shares within the community.
The desired effect of these Social Media ads will be to bring new eyes and ears to your content which was developed specifically with them in mind, in the hopes that they will not only find it useful but also share it with their colleagues that are also in your target audience.
Using Search to Your Advantage
No Inbound Marketing Strategy would be complete without including a detailed Search Engine Marketing backbone.
This many times includes both paid and organic strategies, which work very well in conjunction with each other when done correctly.
Search is the ultimate form of inbound marketing because your audience is finding your business organically while searching for exactly what it is that your company does.
The transition from content marketing to search marketing is seamless in that everything we have already developed from a content marketing standpoint directly helps with the search strategy.
By developing great, targeted content and promoting it we will be developing natural links and social authority to the domain thus increasing SEO metrics.
The next steps will help sharpen the focus by taking the search strategy to more of a science.
1. Keyword research. 
The idea behind keyword research is simple, what keyword (phrase) would your audience use to search for a business like yours in Google?
The first few more obvious keywords will be the groundwork from which you can expand into more in-depth keyword research using Google's Keyword Planner (this is a free tool offered by Google for advertisers).
Begin by entering a list of the search terms that you feel are most important for your audience to find your business online, then sort these keywords by relevance and search volume.
Once you have identified the most important keywords you can begin optimising the pages of your website for those keywords. 
2. On-site changes.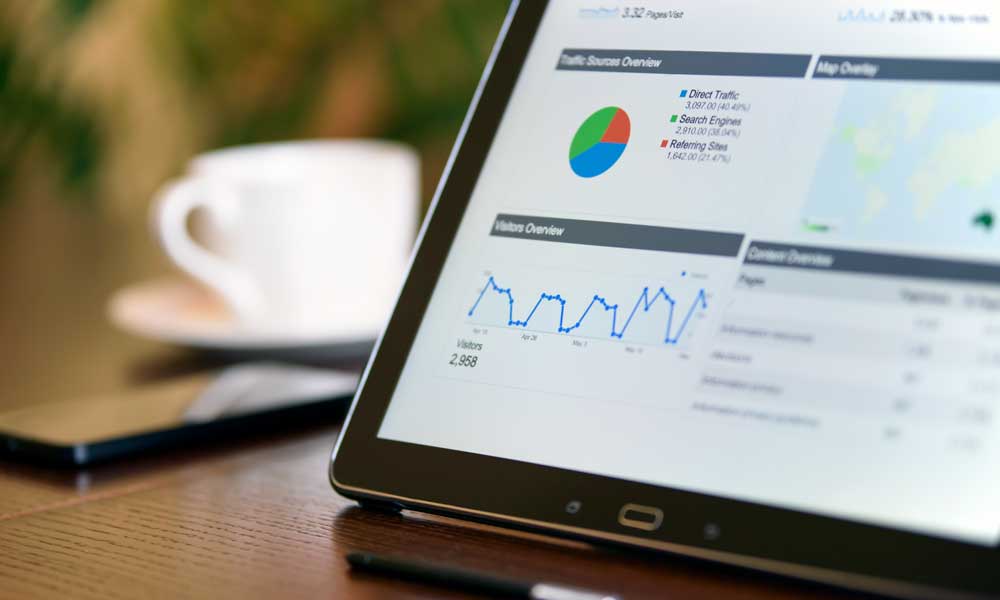 This is the area of your SEO strategy that begins to work more as a science than an art.
There are a large series of HTML tags that need to be optimised using your already chosen keywords. Some of these tags include meta-descriptions, H1 tags, & title tags just to name a few.
In addition to optimizing the HTML tags, it is also imperative to optimize the content on the page you would like to rank by adding the important keywords to the page's copy.
The list of on-site changes is rather large and therefore we won't go into full details in this post.
Once you have developed an on-site blog and inbound marketing strategy you can begin expanding your reach to outside blogs and offer content contributions as well as beginning to build relationships within the community.
One great way to do this is to engage on the blogs that you would want to contribute to in the form of blog comments.
Start by adding to the conversation as well as replying to replies by the authors to engage them as well.
This helps build a presence inside the community while developing relationships with existing authors on blogs that you would like to contribute to. 
4. Paid search.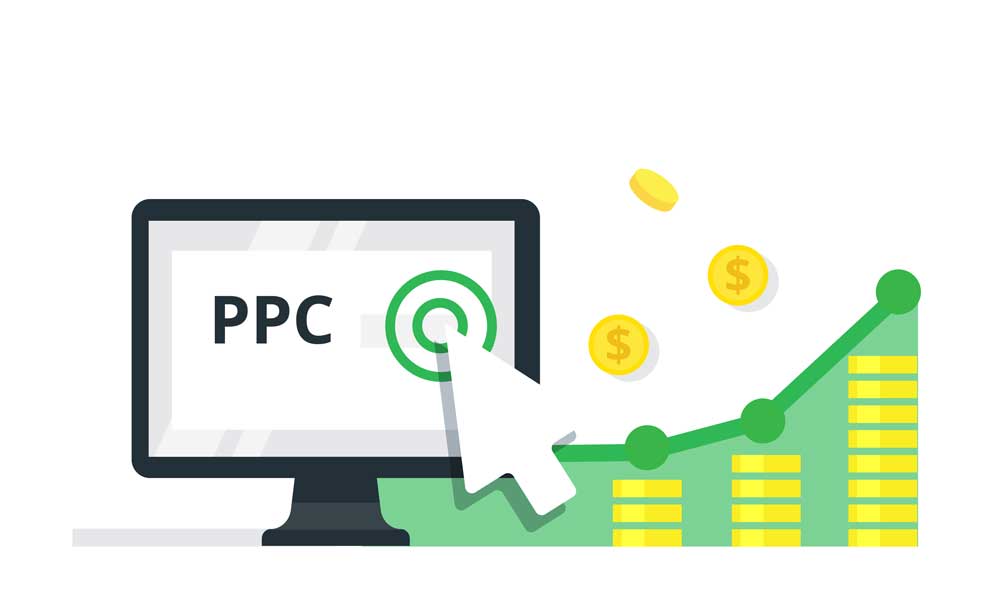 In addition to organic search strategy, it's many times important to implement paid search strategies mainly via Google Adwords.
Implementing paid search allows you to test the traffic of certain keywords that you will be targeting in organic search to determine the quality of the visitors. 
You can see how well they convert with certain keywords using conversion JavaScript codes to determine the very best keywords.
It can also provide a fantastic ROI when the pages are already optimised for certain keywords via SEO, which can help the quality score and reduce your pay-per-click.
Overview of an Inbound Marketing Strategy
By developing the groundwork of quality content that fills the needs & wants of your target audience you can tailor a custom inbound marketing strategy that will not only bring you traffic and sales but also help develop a strong brand name & presence online.
Content also helps develop a company as an authority in a certain industry, something that should be the goal of all businesses when developing an inbound marketing strategy.
7 Inbound Marketing Strategies Your Startup Needs to Start Using Today
Inbound marketing, as a term, came from the Hubspot team. This is their definition:
"Inbound marketing is a method of attracting, engaging, and delighting people to grow a business that provides value and builds trust."
That's cool. But what is it, exactly?
It's a technique for attracting your target audience. You get them to the products and services you sell.
For that, you use different methods:
·      Branding
·      SEO
·      Content marketing in all shapes and forms
Inbound marketing combines two essential elements.
First, you inform the audience about the things you sell.
Then, you attract them to the place where they can buy.
The method is not limited to attracting. It's composed of three stages:
·      Attract
·      Engage
·      Delight
In other words, you have to make those customers happy once you attract them to your store.
Inbound Marketing Through a Practical Example
Dell is an excellent example of a brand using inbound strategies.
Go ahead and check the official Facebook page.
What do you notice?
The marketing team engages the fans through a series of questions and calls to action.
They also share in-depth articles, so they turn the page into a source of knowledge, too.
The videos are also very cool. We can see them featured on the Facebook page, but the marketing team also uses Twitter to share them.
Also, the Dell marketing team is excellent at emailing.
We can see a multilayered inbound marketing strategy that takes people towards product pages. It works.
We're talking about a significant brand here.
However, if you look at the marketing methods, you'll notice they are straightforward.
They work well for startups without massive investments.
We won't assume that the posts on Dell's social media platforms are random.
The team doesn't brainstorm and decide: "Hey; we should post a video about USB-C today!" No.
Everything is well-planned. Each post fits into an inbound marketing strategy with precise steps.
Inbound Marketing Is All about the Strategy
When you promote a business, you try to attract customers and make them happy.
Yes; but do you have a precise strategy for that?
Let's look at some statistics. Here's what the 2018 State of Inbound report says:
·      61% of marketers see generating traffic and leads as a significant challenge.
·      40% of the respondents said that it was more challenging to get a response from prospects than it was 2-3 years ago.
·      75% named "closing more deals" as the top priority for their sales marketing campaign for next year.
·      48% said named "improving the efficiency of the sales funnel" as a priority.
Those responses tell us something important.
Marketing experts focus on inbound marketing strategy.
They outline clear goals and develop a clear plan to achieve them.
If you just started a business, online marketing can get messy. It's hard to keep up with the competitors.
You see them posting daily on social media.
You'll soon get overwhelmed, so you'll end up sharing random posts.
That's not what a focused marketing expert would do. That's not what the Dell team does.
They develop a strategy and take plan each step towards a goal.
So how do you develop that strategy?
How do you plan those separate steps?
How do you make them work together towards a synchronised campaign?
We'll suggest seven methods that every startup needs to start using.
7 Inbound Marketing Strategies that Every Startup Needs
1.    Focus on a Target Persona
Every guide on online marketing will tell you: personalisation is the key to success.
When you share a message, a potential customer should feel like you wrote it for them.
The first step towards personalisation is the development of a target persona.
You're creating an imaginary person.
This is someone who encompasses all the typical characteristics of your target audience.
When you have this persona to mind, you'll tailor marketing messages that answer their needs.
However, this doesn't mean you're targeting a single person.
Your potential buyers see themselves in the general characteristics of this persona.
With that, you reach out to a much broader audience.
How do you develop your target persona?
First, you need to identify the general characteristics of your audience. These are the methods to help with that:
·      Survey your target audience
This is the easiest way to find out about their likes, needs, and personal interests. If you already have an email list, send out that survey and offer a discount code in return.
·      Dig into Social Media Insights
Who likes your brand on social media? If you sell bath bombs for pain relief, you'll focus on adults dealing with pain. Most of them exercise and want relief for muscle strain. You can find out about their interests. Do you find that a big part of this audience is into yoga? If that's the case, you'll include that trait into a video digital marketing campaign.
However, what if you don't have a massive following on social media? Even if that's the case, the current insights can help you figure out how your existing customer looks like. Understand the demographics and use them to create your customer persona.
2.    Start With Email Marketing ASAP
People still check their emails.
If they want to hear from a brand, they will subscribe to its email list.
It's the perfect opportunity for you to attract people towards your website.
Do you want to compare it to any other digital channel?
The return of investment for email marketing is twice as big.
Offer something extraordinary for your subscribers. They can get exclusive offers before anyone else. They will get discount codes, too.
Make sure the content for your email marketing campaign is brilliant! When someone opens that message, they should find useful content that provides solutions. It should convince them to get to your website and buy that solution. If producing great content means hiring a copywriter, you'll need to do that. It's a small investment that means a lot for your brand.
Include visuals in the messages. When you break up the text, it's easy for the recipient to scan.
The subject line is crucial. It should be informative, so the recipient will know what's in that email. However, it should also be snappy and engaging.
Don't forget the call to action. Remember: you want the recipients at your website. You want them to buy.
BetterWorldBooks does email marketing well.
Here's how one of their messages looks like:
3.    Include SEO in Your Inbound Marketing Campaign
Sure; Facebook ads and Google Adwords can contribute towards your inbound marketing strategy.
However, SEO is about organic marketing.
You want to get people to your site, but you don't want them to think you're advertising something.
SEO is about delivering exceptional value through content marketing and other methods.
It will convince Google to start showing your website among the results on the first page.
·      Search engine optimisation is not easy to master. The best place to start? Google gives you a great guide that will teach you the fundamentals. Please go through it. Give yourself some time to learn. Remember: you can't master SEO in a day.
·      To take things further, you can take the SEO specialisation course on Coursera. Through the structured lectures, you'll get a solid foundation for a start.
·      If you want to focus on your business, you'll hardly have time to learn everything there is to learn about SEO. That's okay. You only need the basics. For everything else, you can hire a team. You'll have someone to plan your marketing campaign. You'll employ graphic designers to develop visuals. For the actual content, you can count on the writers and editors.
If you want to make things even simpler, you can hire an SEO agency and let them take care of the entire campaign for you.
Still, you need basic knowledge.
You should be able to give instructions, watch the process, and check the results.
4.    Start Blogging
Active blogging will be part of your SEO strategy.
It would help if you were serious about it.
Blogs are an excellent addition to all kinds of websites.
Take ASOS as an example. It's a thriving international store. You'd assume that it doesn't need a blog. But it has one!
The blog has lots of marketing potential.
That's because it gives you space to share high-quality content.
In that content, you'll have space for keywords that will attract the search engines your way.
However, you'll also have the potential to get featured on other blogs.
When other sources of content link to you, you'll notice the real effects of a fresh marketing campaign.
Of course, you'll also engage in the guest blogging.
You won't sit there and wait for other sites to link to you.
You'll pitch ideas to authority websites, and you'll write posts for them.
Somewhere along the way, you'll include links to your blog, so you'll get more visitors there.
5.    Enrich Your Content Marketing Strategy
Many startup owners identify the inbound marketing strategy with content marketing.
Then they identify content marketing with blogging and blogging with textual posts.
First of all, an inbound marketing strategy is not limited to content marketing.
It's also about nurturing leads, social media presence, branding, conversions, and more.
Content marketing is not limited to blogging.
Content can take many shapes and forms, so you'll need to get creative here.
These are few ideas on new types of content you can use to promote your brand:
·      White papers, surveys and case studies
·      EBooks
·      Podcasts
·      Videos
·      Infographics
·      Webinars
·      Presentations
·      Photographs
·      Live videos and stories on social media
See? There's so much more to it.
Plan to include different types of content in your marketing campaign.
That's a great way to make it more attractive.
6.    Team Up with Influencers
If you get influencers to do some of the inbound marketing strategy for you, you'll take your approach to the next level.
Do you know why this method works?
People trust influencers.
They always have something interesting to share on social media.
When they share something about their favourite brands, the followers want to see what it is.
Find the right influencers.
Their interests should be close to your business.
If you sell vegan chocolate, you can get a chef with a massive Instagram following to promote it.
Get on Sara La Fountain's Instagram profile. She is a famous chef.
You'll see how she promotes olive oil.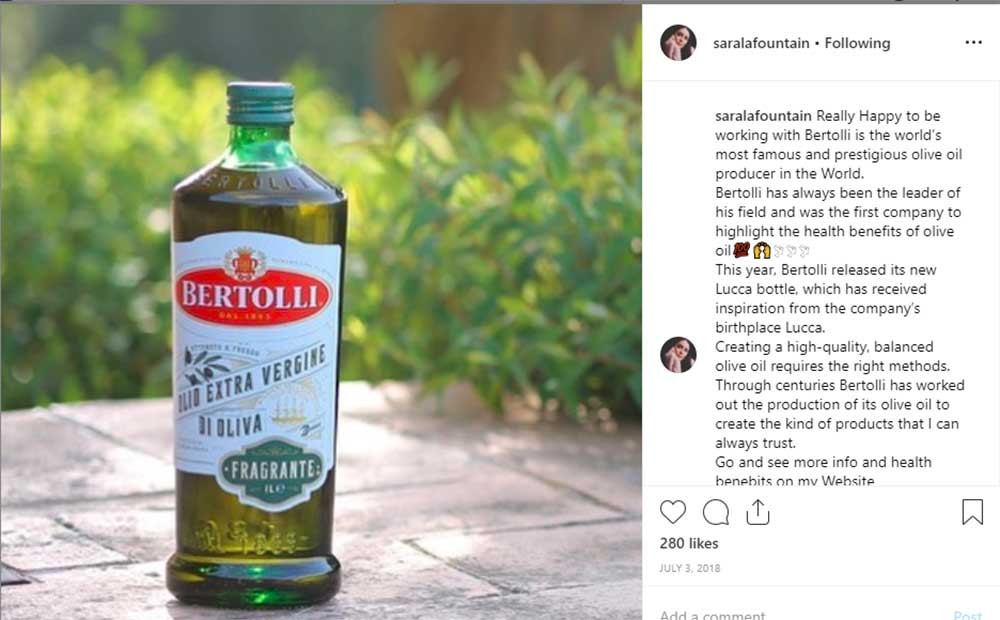 Build a good relationship with your influencers.
You'll have a contract that outlines the terms of your collaboration.
Don't make this too promotional and business-oriented, in any case.
You can invite them for an interview or arrange a relaxed photoshoot. Do something fun!
7.    Work on Your Website
Remember: an inbound marketing strategy is not just about attracting visitors to your website.
There's something more critical: converting those visitors and making the customers happy.
The website of your startup has to be as close to perfect as possible.
Make it mobile-friendly and crazy easy to use.
Provide all needed information for your target audience.
Hire good customer support agents and train them well.
You worked hard to get people to your website.
This is the least you could do: make it good enough for the people who come.
Inbound Marketing Strategy Is a Challenge, But It's Necessary
The best thing about an inbound marketing strategy is that you can count on tons of educational content.
If you decide to learn and practice, you can start doing that today.
The above-listed tips are a good stepping stone.
Now, take things further and dig deeper into the concept.
Your startup will be grateful for that!
Contributor: Becky Holton is a journalist and a blogger at assignment writing service. She is interested in education technologies, essay have reviews, Australian writing, and is always ready to support informative speaking at Essayuniverse, assignment service.
Contributor: Kennith Fletcher has five years as a digital marketing strategist, has experienced a tech, social media and environmental addict. Kennith has worked with many local businesses as well as large enterprise organizations and companies. Now he continues to work with Essay 4 Students and establish SEO and SEM campaigns across all verticals.