How to Prepare Your Brand for Reopening Post Covid-19
Everyone's ready for the coronavirus pandemic to be over and done with. 
No matter who you are, no matter where you live, the pandemic has affected every individual to some extent.
And for those of us with businesses, it may have affected us a great deal — especially if we run small businesses and are dependent on our loyal customers to keep our brand up and running.
As things start to open up, there are a host of questions about safety issues, and it's recommended that each business owner take the time to read CDC guidelines about planning and executing a safe reopening, for employers, employees, and customers alike. 
While safety is of primary concern, there are other considerations for a business owner when it comes to getting their brand up and running as soon as possible. 
The pandemic has hit most businesses in a way that could be hard to recover from. 
How can you make sure that your brand is ready to get going again, the moment it is safe to do so?
Here are some tips on preparing your brand to reopen, and hitting the ground running post-COVID-19.
Set Up — And Follow — A Reopening Timeline
The prospect of reopening can be overwhelming, especially if your business has been down for months. There's a lot to do, and it might seem like all of it needs to happen at once.
But just because it seems like that doesn't mean it's true.
Opening up again will take time — and rushing things won't do you any good (as has been demonstrated by certain nations throughout the pandemic). 
More important than getting everything done at once is establishing a reopening timeline. 
Include all of your goals, and let it double as a to-do list, but stagger the items, so you don't get overwhelmed.
Some primary goals include:
Reassessing your business plan
Analysing whether you need financial backing such as a small business loan, and then securing funding
Rehiring and training employees
Restocking inventory
Marketing
Remember, the goal in reopening is to help your brand to thrive and grow. 
Taking everything one step at a time will help to build momentum sustainably.
As you go through the steps, you may want to check the timeline against the success of each endeavour, to make sure that each step has enough time to reach the goal.
Consider Rebranding To Focus On Changing Times
One of the primary considerations for effective branding is ensuring that your brand connects with your intended audience. 
Part of that is accurately conveying your brand personality, but another portion involves establishing common ground with your customers.
You want your audience to see your brand as on the same level with them, on their side, rooting for their team. 
That's how you can help your audience to build personal investment in your brand.
With that in mind, branding should bring your brand closer to your target audience. 
The pandemic has brought us all together, in a way — and your branding can highlight that fact. 
We're all dealing with these trying circumstances, and your audience needs to know that you are right there in the trenches with them.
You may not want to do a total rebrand, but consider a partial rebrand, such as a new tagline or motto that reinforces your company's focus on solidarity with the customer. 
Significant shifts in circumstances, like the pandemic, often provide an ideal opportunity to make changes to the visual aspects of branding, as well, such as your logo design or company website.
Focus On Online Services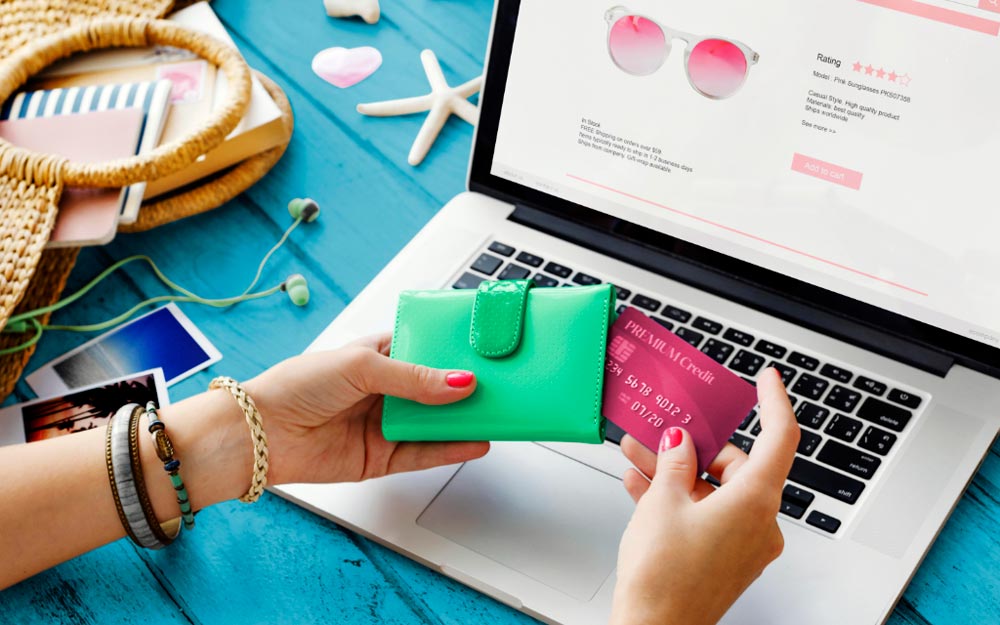 One thing that hasn't been negatively affected by the pandemic is online service — retail sales, especially, have been up consistently since the shut-down, and even in July of this year, they were still up by 55% compared to the year before. 
This is hardly surprising, considering that many brick and mortar stores were shut down entirely. 
Consumers are going to consume, and if they can't go out and do so in their local stores, they'll find a way to do it online.
The numbers well illustrate how important it is to be at the top of your game, virtually speaking.
Even as companies start to open back up, there's little evidence that in-person shopping will go back to the same levels that it was at pre-pandemic. 
While some are happy to throw caution to the winds and go shopping even in areas with hundreds of daily cases, many others are holding back and will continue to do so until after a vaccine is found and distributed.
All in all, online services are here to stay. 
So, even if you do have a brick and mortar store and are preparing to open up, it's still time to look at how much you can offer virtually.
Here are some to-do's that belong in your reopening timeline:
Revamp your website to be as user-friendly as possible. 
Offer as many services online as you can. 
If you don't have a mobile app, consider hiring a mobile app developer to create one for your brand — more and more consumers use mobile platforms to research brands and make purchases. Over 200 billion apps are downloaded each year.
Make your customer service available by as many means as possible — not just phone, but WiFi calling apps like WhatsApp, email, and social media.
Add Value By Offering Virtual Events
While we're on the subject of online services, you can actually leverage the online revolution to spread brand recognition and encourage audience loyalty.
Virtual marketing is always a valid and valuable point of interest for a business owner, but it's more effective when the marketing events add value for the customer.
In normal times, you might very well have held a special sale or an event at your brick and mortar store. 
These aren't normal times, not by a long shot, but that doesn't have to hold you back. 
Consider hosting an online virtual event, either via a tool like Zoom or simply on your company website. 
Offer specials and discounts, host a Q and A, celebrate reopening, thank front-line workers, do a live DIY session, make it a Customer Appreciation Day, or create an opportunity to bond together with your audience. 
Whatever you can offer to your customers, the fact that you're putting in the time and effort will show that you value them, and it will enhance the connection that they have with your brand. 
As you reopen to the public, that connection will prove invaluable for helping your brand to continue to grow.
Realise That You Might Need To Change How You Operate
In changing times, business owners need to be adaptable. 
This might be a more significant challenge than you thought, depending on your type of business.
For example, restaurants all over the country, responding to local requirements, are arranging outdoor seating to keep their reopening as safe as possible. 
It isn't easy, and it isn't cheap, but it's necessary, and it's better than staying closed completely.
Those sorts of requirements may not impact you directly, but there's a good chance that you might have to consider some of the following:
Making outdoor services available, whether it's seating or product perusal
Offering curbside pickup
Changing your hours to limit exposure for at-risk individuals, such as elderly ones or those with compromised health
Offering extended online services
Ensuring that employees and customers wear masks
Cleaning and sanitising as per recommendations
Preparing for those changes now, before you open back up post-COVID-19, will help you to hit the ground running once you get the all-clear.
Make Customer Safety A Priority — And Let Them Know About It
While you're doing all these things to keep your customer safe, make sure that you don't let these facts slip through the cracks!
If you don't tell your customers what you're doing to ensure their safety, they won't just assume that you're taking these measures. 
It's time to toot your own horn, so to speak, and advertise just what you are doing.
Include your safety measures in branded materials
Create a banner for the header of your company website, informing your customers of what your company is doing to help control the pandemic
If you have a brick and mortar store, advertise your safety measures there, too
Keep your customers up to date via social media and email blasts
Stay Connected
And while we're talking about keeping your customers up to date on what safety measures you're taking, keep them informed about other subjects as well.
Your customers are likely wondering what your reopening process is; when it will happen, what products and services will be available, what hours they can shop, how they can reach customer service — all those questions and more should have answers readily available.
Don't just settle for one platform, either.
Regularly update your company website.
Update social media accounts.
Respond to questions and comments as soon as possible, on all platforms.
Send out regular emails to those on your email list, letting them know that the company is still in operation and will return to standard service as soon as possible.
You can also run surveys on your site and social media, asking for input from your customers about:
Safety measures
New products or services they are interested in
Customer satisfaction stories
Other feedback
Ultimately, the point here is much like what we mentioned earlier: your customers want to know that your brand is right there with them, and keeping a dialogue going creates a connection and an investment.
These are trying times — but they don't have to mean the end for your brand growth. 
By preparing now for reopening, whether gradually or all at once, you can make sure that your brand will weather the storms.
Author Bio: Alicia Rother is a freelance content strategist who works with small businesses and startups to boost their brand reach through creative content design and write-ups. You can connect with her here.