How to Get a Creative Logo Design for Your Business
If you are looking for a creative logo design service online, you have found the right article. We help you get your business's most beautiful and creative logo designs. So, if you want to create a unique and innovative logo, we are here to help.
Getting a logo design for your business is a challenging task. You know, that logo has to be original, good-looking, and catchy. Creating a logo is a big challenge if you are a startup or small business. Because there are many companies out there that will offer cheap logo design services for your business, but not all of them will get your business in the future. So, make sure you choose the best one.
Do you want to create a logo that stands out? Do you want your logo to be unique? Then you need to know how to get a creative logo design.
In this article, I will show you how to get a creative logo design for your business. I will also show you different options to create your logo.
Why you Need A Creative Logo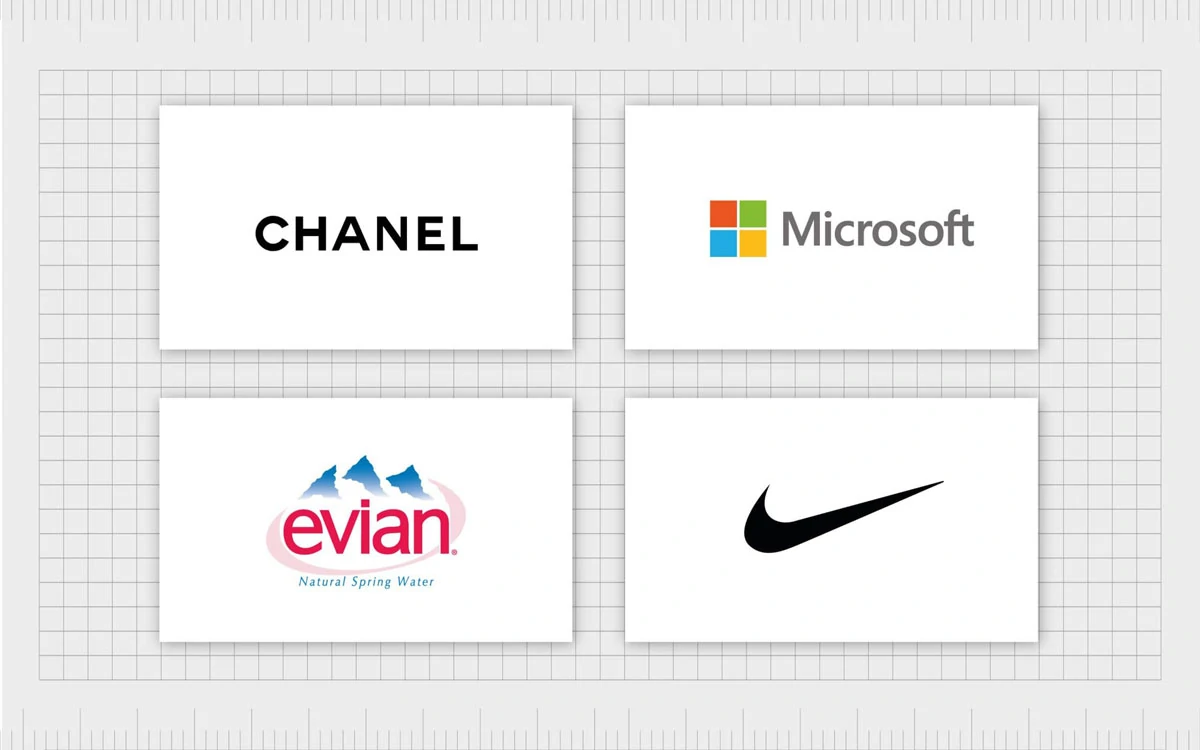 A logo is the face of your business and can define your business for years to come. It's your visual brand that people see first when they think of your company.
A well-designed logo is the most effective tool to create awareness, build brand recognition, and establish your company as a trusted authority in your market. A creative logo will also be a competitive advantage by distinguishing you from competitors.
When it comes to your business's logo, a creative approach is needed. While a simple, basic design might work for some businesses, it won't appeal to most customers and could damage your business in the long run.
There are several types of logo designs you can choose from. Here are some tips for making the right decision.
What Makes a Good Logo Design?
Logo designs should reflect the essence and nature of your business. You must understand your business and reflect this understanding in your logo.
For example, if you sell jewellery, your logo should reflect the nature of your business. If you are a doctor, your logo should reflect your practice's science. If you are a dentist, your logo should reflect your office's technology.
If you're a photographer, your logo should convey your passion for capturing the world in pictures. If you're a graphic designer, your logo should reflect the tools of your trade.
Your logo design should also be unique. Your logo is an essential marketing tool to help your company stand out from the competition. However, no two logos should look exactly alike.
Choosing a creative logo design for your business is a big commitment involving the right team and much hard work. You need to invest time, money, and creativity to make sure that your logo is designed to be an accurate reflection of your company and your services.
Sale
Bestseller No. 1
Logo Design
Hardcover Book
Multilingual (Publication Language)
512 Pages – 10/02/2019 (Publication Date) – Taschen America Llc (Publisher)
Why Hire a Professional Graphic Designer?
Professional graphic designers will help you choose the best type of design for your business and boost your logo by helping to build awareness and credibility. A professional designer can provide invaluable input to your logo design process and produce a high-quality design that conveys your message to the public.
A graphic designer has much experience creating successful logos and understands the needs and requirements of your target market. They are the perfect partner for your business to bring your vision to life.
You can find many affordable and high-quality graphic design services online. However, finding the right one is crucial to provide you with the best results.
How Much Does it Cost?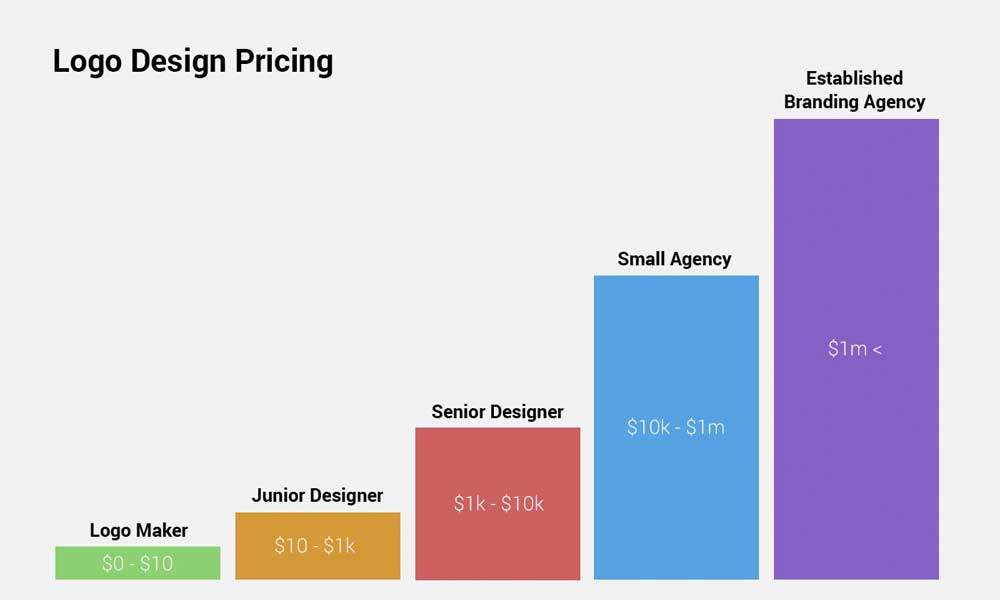 It's a good idea to plan and set aside a budget for your logo design project. You may not want to spend more than £1000 for a logo, but you'll be happy you did when you see the results.
While getting a professional opinion on your logo design is essential, you can save on the cost by choosing an online design service. A large portion of the cost of a logo comes from the initial setup and setup costs.
You can hire a professional freelance designer, but the cost can be prohibitive. It may be worth it to hire a designer for a more extended period, but you can also hire them part-time at a lower rate.
Your work for your business is essential in determining how much to spend on your logo. If your business sells high-end products or requires high-tech equipment, your logo should reflect your business's quality. If your business is a general contractor or offers various services, your logo should reflect your business's versatility.
Some businesses keep their logos simple and clean, while others opt for more complex designs that reflect their business details.
Your company's services and products should determine the logo that best represents your business. Choose a design that fits your target audience and reflects your company's values.
What to Consider Before Choosing a Design Service?
Choosing a design service can be a daunting task. You'll need to take into account several factors, including:
Experience: Are they experienced designers? Do they have any previous experience working in your industry?
Expertise: How many clients have they worked with before? Do they have any specialisations? What does their portfolio look like?
Reviews: Do they have a positive reputation? Do they have a solid online presence? Can you find their reviews online?
Price: How much do they charge? Can they offer you a discount? What is the turnaround time?
Creativity: Is the design unique? Is it well-thought-out? Do they provide you with options? Do they have the ability to provide you with additional ideas or advice?
Quality: Is the final product of high quality? Is it easy to read? Does it reflect your brand?
Support: Do they provide a free consultation? Do they offer aftercare support? Do they respond quickly to your questions or requests?
What Does Your Logo Say About You?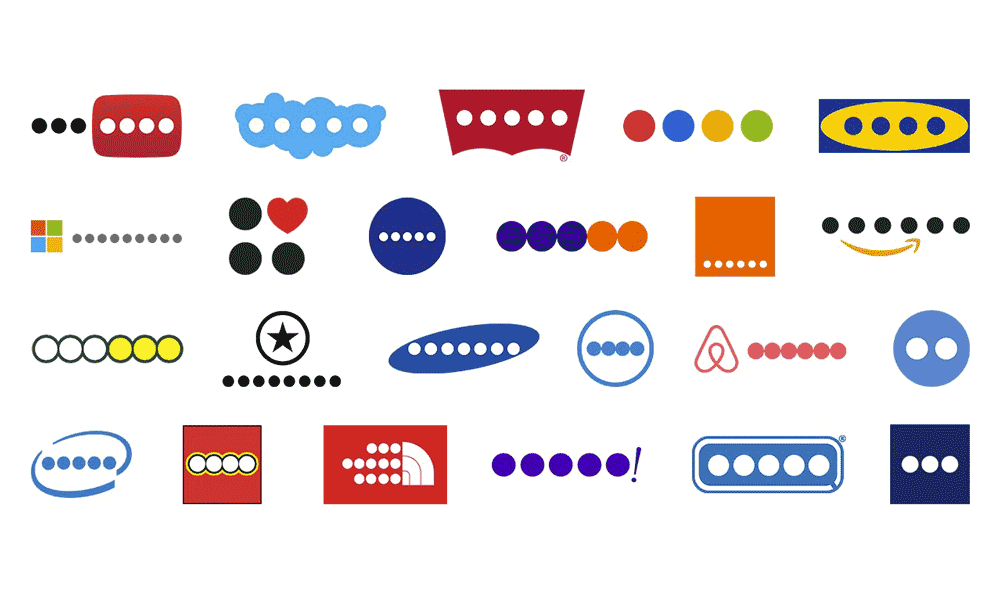 Your logo says a lot about who you are and your business. That's why we wanted to take a moment to ask you what your logo says about you and your brand.
In business, a logo is a face that represents your company. It's the first thing customers see when they think of your brand, so it's vital to ensure that it reflects your personality, company mission statement, and vision.
We keep these things in mind when we design your new creative logo.
First, we ask ourselves what we like about the design of your current logo and how we could incorporate that into the new design. By replacing this logo, we could bring some simplicity and clarity to your new design.
Your new logo is more contemporary and fun yet still carries a solid connection to your old logo. It's a combination of two styles that create a beautiful balance. We want your new logo to be bold, bright, and colourful.
Second, we take into account your company mission statement. We want to ensure that the logo includes your mission statement's words so that whenever someone sees the logo, they will know what you do and why you exist.
Lastly, we want the logo to reflect your company's vision and values. When we speak to you, you share your goals for your company's future, and we want to incorporate those into your new logo. We take your vision and create a logo that captures the essence of your company and brings it to life.
Sale
Bestseller No. 1
Here are some additional benefits of a redesigned logo:
The redesigned logo stands out on signs, marketing materials, and websites.
A new logo is more appealing to consumers.
The new logo is easy to recognise and use
A new logo is easier to integrate into social media posts, flyers, and other marketing materials.
The new logo is easier to customise for your website.
Here are some ways we can make your logo more effective:
Create a more substantial visual identity
Refine the colours and font
Ensure that your new logo will look great across all mediums
Make your new logo more memorable
A new logo is a chance to change your brand and create a unique identity for your company. At the same time, your new logo is a significant investment.
We recommend you review your current logo and compare it to our original design. See if you can see where you've grown and your business is going. By reviewing your logo, you'll be able to see how your new creative logo helps your brand grow and develop.
How Can Your Logo Make You Stand Out?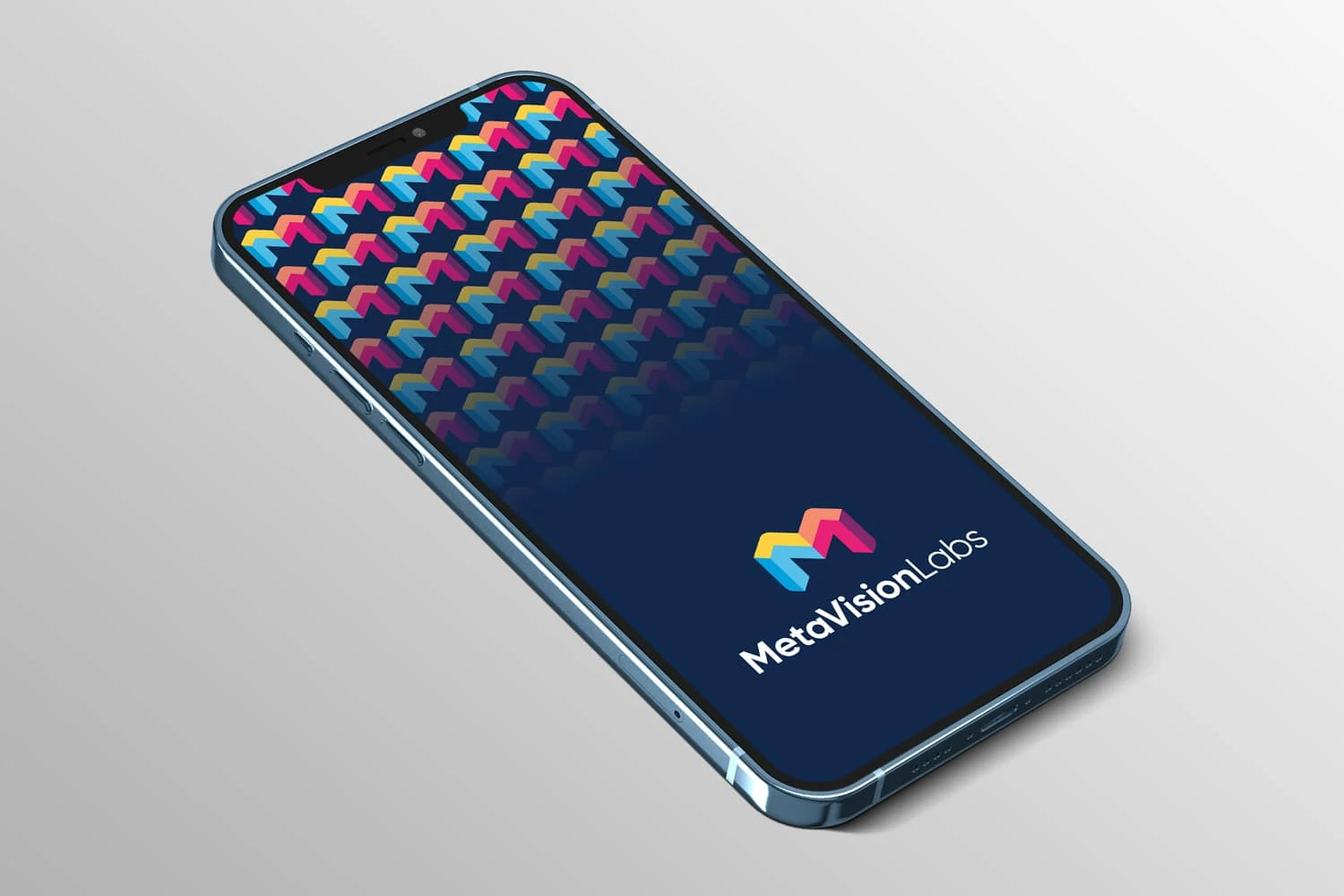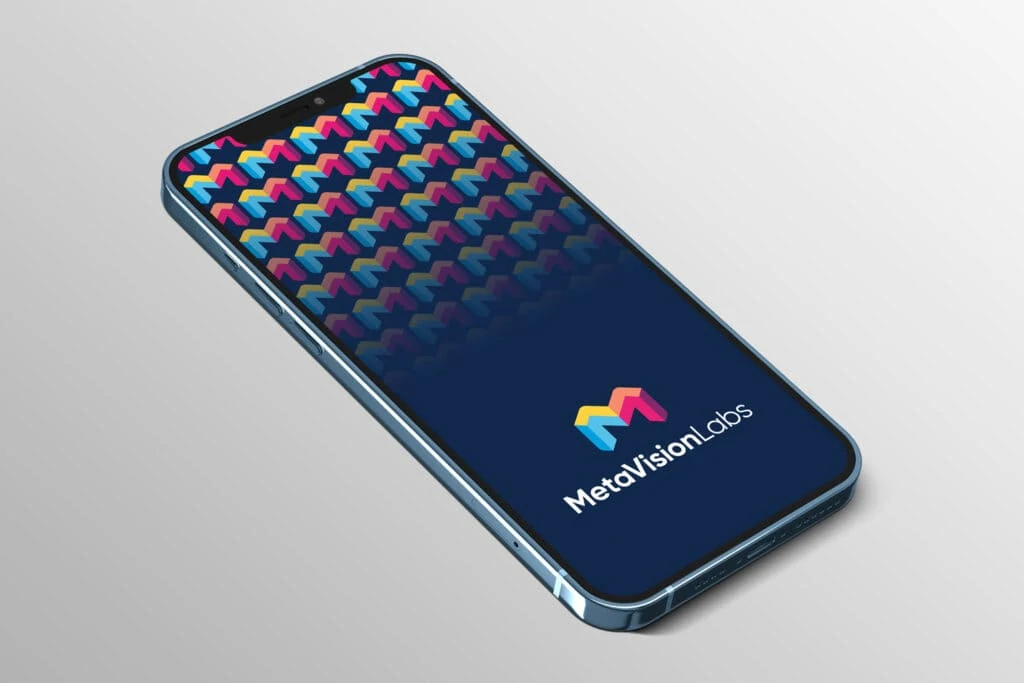 When you look at a company's logo, you automatically start to analyse and think about the business in your mind. You think of the products they sell, whether you need them or not. You think about the quality of the service you receive from the company and whether or not it's a fair price.
You also probably think of the size of the company. Is it big? Small? Huge? What do they do? How much do they charge? Does the logo match the brand? Is it ugly? Is it simple? What does it look like?
When you come across a creative logo you like, how do you feel about it? Is it familiar? Familiarity makes it easy to associate the brand with its person or company. And once you associate a logo with a company, you will likely think of that company in the future.
When it comes to your business logo, what can you do to make it stand out from the crowd? It is crucial to consider the following points.
Keep the design consistent. If you are designing a creative logo for a new product line, you may need to design a new logo for each product. However, if your logo is going to be used daily, it is crucial to stay consistent.
Make it clear. People should know what your logo represents without needing to read a description. For example, if the logo is for a medical office, it should represent a medical practice. If your logo is for a law firm, it should be clear that it represents a law firm.
Use cohesive colours. The most successful logos in the world are designed using colour combinations that stand out from the rest. You may use a red and black combination to represent an auto shop, but it would be challenging to say that your company is an auto shop just by looking at the colour palette.
Consider the text. A logo that only uses a name and no other type of text can be very limiting. Many people think that the name of the company or brand is an essential part of the logo, but this is not necessarily the case. Using a logo with just your company name is limiting because it doesn't indicate your company's services or products.
Use a legible font. A well-designed logo will have a legible font. If your logo is going to be used in any medium, you should use a font that is both unique and easy to read.
Bestseller No. 1
How Can You Use Your Logo To Enhance Sales?
Here are some examples of how you can use your logo to create a more memorable experience for your clients.
Make sure your logo is visible. Whether on your storefront, website, or marketing materials, your logo should always be visible so that people can recognise your business when they visit.
Promote your social media presence. Social media allows you to interact directly with your clients so that you can use your logo on your Facebook or Twitter pages. If you post your logo on social media, make sure to make it look as clean and professional as possible.
Create a memorable experience. Your logo is one of the first things your clients see when they visit your business, so it's vital to ensure that it's attractive and helps create a more memorable experience for your clients.
Promote your products. When considering buying your products or services, people will likely look for more information online. Therefore, your logo is an opportunity to promote your company's products and services. For example, if your business sells clothing, you may choose to design a logo that incorporates the products that your company sells.
Create a memorable experience. It is also essential to make your logo memorable. It should be something that people think about long after they've visited your business or viewed your marketing material. A great way to create a memorable logo is to think about the experiences your clients are likely to have with your business. For example, if your business sells custom woodworking furniture, you may want to incorporate a woodworking tool or wood grain pattern into the logo. This will help people associate the logo with your company and clarify what your company sells to your clients.
Give customers something to take away. One of the easiest ways to make a memorable experience is to give customers something to remember. By giving your customers a way to connect with you, you are creating a more personal relationship with your clients. When your clients receive your newsletter or catalogue, they should be able to find your logo on the page or on their devices.
Make the logo easy to reproduce. Once you have designed your logo, you may want to print your materials or create marketing material that features your logo. If you are creating marketing material, making the logo easily reproducible is essential so you can print it on business cards, brochures, flyers, or other marketing materials.
How to Find the Right Design Agency?
Today there are thousands of companies out there that offer to create a logo for your business. But which ones are worth it? You can choose from hundreds of designers, but how do you know who's the right fit for your brand and how much they'll charge you?
Well, there's no shortcut to finding the right designer, but there are some things you can consider to narrow down your search. First, think about what kind of look you want to go for. For example, you may look for something clean, modern, or traditional. You may also prefer one specific font or style, such as script, serif, or slab. If you want a unique design that stands out, you may want to look at some of the best and most creative design agencies out there.
These companies have the experience and skill to create something truly eye-catching and can do so in various styles.
Another thing to consider is whether you want a company located in your city or country. You may want to check out local design firms to make your creative logo locally. While these companies are often more expensive, they are typically an excellent option for local businesses. Alternatively, many reputable companies can help you create a logo if you prefer to work with an international company.
Finally, what kind of budget do you have? Some of the best design agencies out there are very pricey. Choosing a local design firm may be worth it if you want to save money on your logo. Otherwise, you may be able to find an agency that is willing to work within your budget.
Conclusion
Creating a logo is an essential step toward building a brand. A customer's first impression of you can be the difference between a sale and a miss.
You know how much work goes into a creative logo as a designer. A lot of time, money, and effort is required to create something that represents you and your brand. So why not let someone else do the hard work for you?
That's where a logo design service can be helpful. They can provide you with a high-quality logo at a fraction of the price compared to hiring a designer.
A good logo design service will understand your business, brand, and target market. They'll create a logo that works for you and matches your vision.
If you want to learn more about creative logo design, check out this article on branding.
FAQ's
What is the best way to get a logo design?
The best way to get a logo design is to have someone who has experience in designing logos create it for you. You may get a good deal on the logo design by offering to pay the designer.
What should you include in a logo design?
In a logo design, you should include three things: the name, the business, the address of the business, and the company symbol.
What is the difference between a brand and a trademark?
A brand is the name of a product or service. A trademark is an element of the company. For example, McDonald's is a brand. "I'm Lovin' It" is a trademark.
How long does it take to get a logo designed?
It can take a long time to get a logo designed. However, spending a little time and money getting a logo designed is better than not having one.
What is a logo maker?
A logo maker program allows you to create your logo. You can use a logo maker to make a quick template logo.
Last update on 2023-09-25 / Affiliate links / Images from Amazon Product Advertising API