How to Get a Creative Logo Design for Your Business
Business development experts around the world confirm that the logo can make or break the business. A logo has an essential impact on how everyone perceives your brand on the market. It tells a story regarding the company and communicates its distinctive value proposition. 
If you want your logo to be outstanding, then you have to focus on different aspects of the logo design ideas from experts. 
Branding creates trust, regardless of the size of the business. You have to understand this fact and pay close attention to your brand strategy right now. An excellent brand makes instant recognition in the competitive marketplace in particular among customers. 
You can find and use the best techniques, resources and services associated with the logo at any time you wish to get a creative logo design for your brand. 
There is no pressure for designing the logo. You can spend enough time to decide on whether you can create your own logo or hire a logo designer to get the customised logo for your business.  
Easy-to-follow guidelines regarding logo design nowadays encourage many business people to follow such instructions and create the impressive design of the logo for their business.
Start with the brand strategy. 
The brand strategy is the first thing to consider at any time you like to create the logo design on your own. This is because this strategy provides the blueprint upon which the best suitable logo can be built. 
There is a good collaboration between designers, clients and other essential partners of the company. The strategy associated with the logo design is crucial as it provides the right direction. 
The logo design-related ideas can start with the sophisticated brand strategy or a simple one-page design brief. You can start the logo design process with your brand strategy. You have to be conscious about your business, what your company stands for, how you see your business and how you would like your customers to see your business. 
Individuals who figure out what makes their company different and make sure how they position their business in the competitive marketplace can feel comfortable when they write their thoughts about the logo design. They have a goal to get a high-quality logo design which makes their brand visible further. 
Find your meaning. 
Top logo design agencies worldwide create affordable and customised logos on time. Dedicated and experienced personnel of these companies need insight and intuition for creating a logo for any business. 
Here, insight is a matter of gathering essential details and intuition is something you can develop the logo design ideas. It is the best suitable time to focus on the top brand logos in detail and get an overview of the meaning of their logos. 
Systematic creative thinking is vital to achieving something at any time you get ready for designing the logo of the business. You can extract the business ideas, concepts and keywords along with your approach to map out the symbols, clichés, symbols and popular visual language for all themes. 
Do not forget to look for all crossovers and enhance your efforts to create something unique in the logo design ideas. If you usually draw, conceptualise and design the logo, then you cannot get the desired result. You can use every chance to be creative with your logo design and use the best approach for promoting your brand on the target market. 
Choose the suitable type of logo.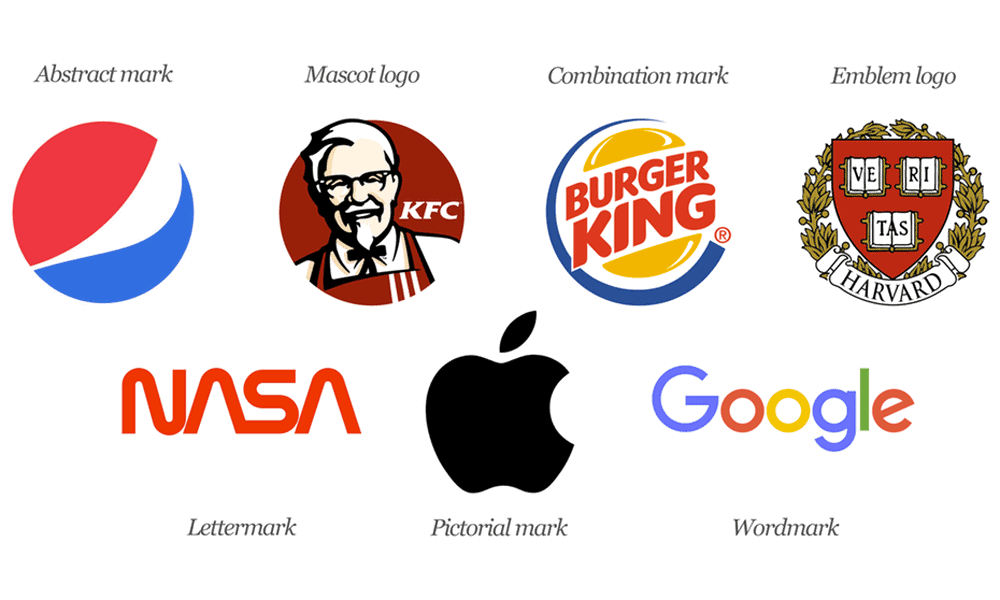 A logo is not a word, but a monogram, symbol, emblem, initial or any genre of a graphic device designed for representing the service, product or company. Logos are available in different sizes, shapes and varieties. 
Keep in mind that a logo is a flag before the organisation. A logo can be as complicated as an image or as simple as a wordmark. You can spend enough time experimenting with your logo design ideas and double-check that your logo design efforts succeed.   
There is no need to limit your logo design thinking to any specific approach. You have to think out of the box and get different logo design ideas. If you accurately test new logo design formats and find the suitable logo design which works better, then you can get the desired logo for your business. 
If you get the following categories of logo design ideas, then you can compare and narrow down all these options. 
Wordmarks
Letterforms
Emblem
Pictorial marks
Abstract symbols 
Look at the best logo designs. 
Brand architecture and company structure play important roles when people try to create a logo for their business. You have to make sure where the logo fits in the big picture before unleashing the creativity regarding the logo design ideas. 
You must consider the fundamental framework of the company and get to grips with the overall structure of such business. If you take note of different products, services, sub-brands and other aspects of the market, then you can enhance your approach to design the logo. 
Logo design professionals are experts in techniques they use to start making sense of all logo design related things visually. They clarify their thinking and also make sense of all their logo design ideas. The three main categories of the brand architecture of any business in our time are as follows.
Monolithic 
Endorsed
Branded 
Know your psychology. 
Human brains are hardwired naturally for processing shapes before words and colours. This is the main reason why the right symbol can let the business to stop using its name entirely. 
You may get loads of logo design ideas which use unique symbols. These options are more recognisable than other options as repeat exposure. Good sight is vital to make an unforgettable experience of the business. 
You have to consider the following vital elements and get an overview of how your brain can successfully process the logo design ideas. 
Generate loads of logo design ideas.
There are infinite possibilities for generating logo design ideas. However, you must be aware of when to stop your logo design ideas generation. This is worthwhile to set yourself a first definitive deadline and maximum clear goals and stick with such intentions. 
It is the appropriate time to grab the equipment you use for cultivating the logo design ideas and enhance your efforts to translate such ideas onto the screen or page. Do not forget that these things are the related quick sketches and not the logo designs. 
Consider the competition.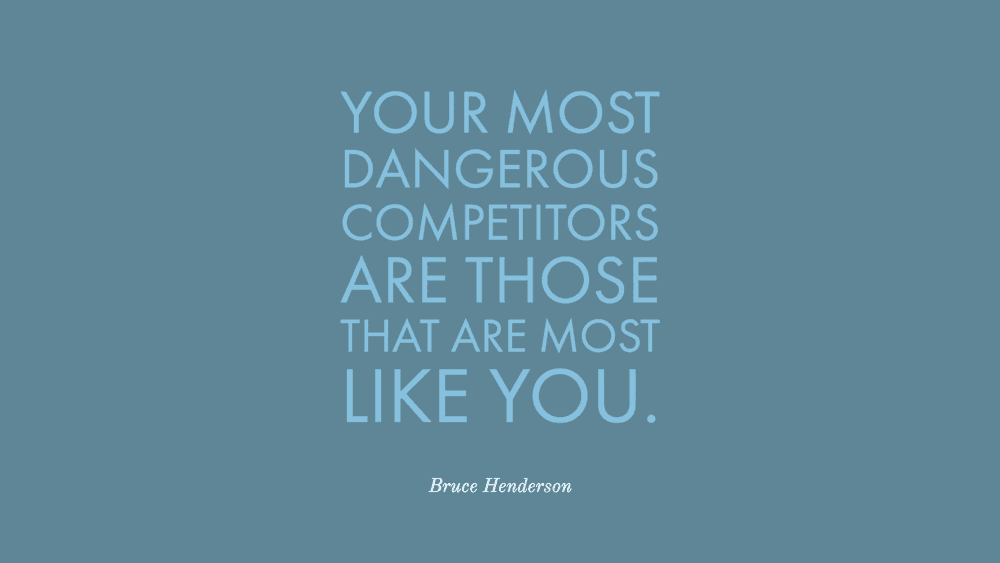 Competitive analysis is used by almost every logo designer with expertise and successful records in this sector. 
Companies specialised in logo design services commit to fulfilling clients' expectations about creative logo design. Almost 90% of the groundwork for the logo design ideas will be completed during the research as well as brand strategy stage. 
On the other hand, the remaining and final search to double-check the logo design idea is also worth to carry out. You can enhance your homework and check out so many things like the rivals of the brand, the whole sector for such matter and so many essential things. 
This is advisable to take note of what symbols, fonts, colours and other significant elements used in the logos of competitors at this time. 
If you follow this smart method, then you can make the business logo to stand out. Do not forget to know about what is fashionable in the logo design sector. Individuals who get inspired by what they see in the logo design collection can aim to present the best logo design ideas which are not entirely different from the competition, but timeless and straightforward in various aspects. 
Be realistic.
Individuals with an idea to create a compelling logo for their business must learn how to design a logo which has an impact on their business in a positive way. They must not be afraid to experiment with several things and use every chance to be successful in the logo design work. 
You can think about how your logo design-related ideas perform in several areas like a tall skinny space, a broad, shallow space, black & white, be stitched onto a garment, screen printed on a balloon and other things. 
A mockup is helpful to find the real worth of your logo design ideas and keep in mind that your clients visualise the real potential of the logo design ideas further than any single image on a simple piece of paper. 
Judge your logo shortlist in a proper way. 
Logo designers must set themselves clear criteria that they can use for judging their logo design shortlist. Once you have decided to improve your decision-making process for the logo design ideas, you can directly contact and consult with experts in this sector. 
You will get complete assistance and avoid the problem associated with the logo design. You will make sure that you create an outstanding logo for the business. 
Finding a suitable way to move forward on time is a challenging thing for those who start logo design work for the first time. This is worthwhile to overcome struggles to be objective and find how to get rid of difficulties for finalising the logo design. 
You can use the logo design related suggestions and make use of the best resources to get enough assistance needed to judge decision from the objective point of view. 
Listen to feedback. 
Logo designers must listen to feedback from their clients carefully and make a well-informed decision to make essential changes in their logo design. 
There is no need to abandon your logo design related creative principals entirely. However, you might have to concede all your personal preferences never make it to the finishing line.  
Refine.
If you have successfully created a good logo, then you can take a long look at this masterpiece ahead. Do not forget to ensure that your logo design is legible in different variants, colours, sizes and other things. 
You have to check the overall space between the symbols, characters and the typefaces you have used. Once you have finished the logo design refining, you have to stop making changes and working on the final logo design.
Create robust master artwork. 
The last step in the logo design process is to ensure that you create the master artwork for future applications and also channels you use from any combination of colours to a single colour piece on both digital and print platforms. 
You must test your logo design in all the leading file formats before handing over the final artwork for the best implementation. You have to cover at least the well-known graphic file formats like JPG, RGB, CMYK and EPS. This approach assists you to prevent any mistake.
Make a well-informed decision.
Creating a distinctive logo within the schedule and budget is an expectation of everyone with an interest to increase the popularity of their brand on the market. 
You can pay attention to everything about the logo design services and resources related to the customised logo design right now. 
Experts in this sector make sure that logo design is thinking made visual. A good logo design is an essential part of running any business successfully regardless of the level of competition in the market.  
Business people who have a memorable logo can impress their customers and increase the popularity of their brand on the target market without complexity in any aspect. 
A strong brand makes instant recognition in the marketplace amongst customers. You can find and use all opportunities for enhancing your logo design work at any time you get ready for creating an impressive logo for your brand. 
Almost every business owner has a goal with branding that is to build loyalty and share their customer's values. Creating a unique brand logo is one of the best and practical methods to leave a lasting and positive imprint of the brand.        
Author Bio: Vaishali Bora is an expert in Digital Marketing and Search Engine Optimisation. She owns a website TheAllMag.com which helps companies to attract visitors, logo design, converts leads, and close customers. Previously, Vaishali worked as an SEO for startups tech companies. She graduated with B.E. from NMU university.