How to Design for Humans and Not for Computers
Statistics say that 38% of users will drop using a website if they see an unattractive design, and 50% take the design as the leading indicator of business credibility.
Successful rebranding and optimisation give up to 113% jump in visits and a 117% increase in clicks.
A utopian dream of every designer, isn't it?
There are things to focus on since the flaws will leave you with your chips.
We describe them as a 3C-formula, or cost, customer and competition.
Without proper analysing of these, especially a website design cost, a project will be a dead duck.
3C Formula For a Brilliant Project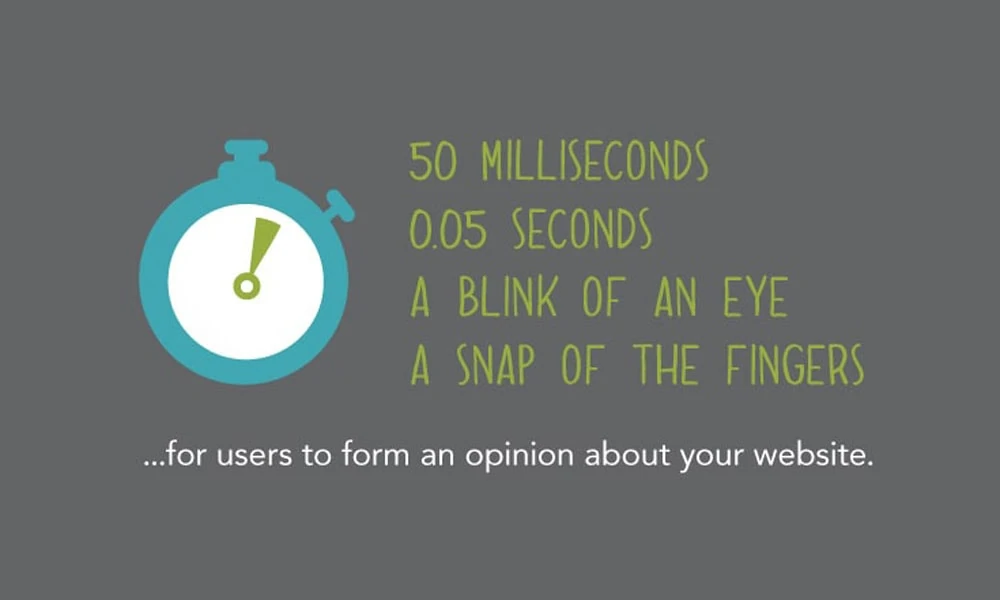 Cost
In the beginning, it is crucial to clarify the website design cost and additional expenditures.
It's not uncommon that an initial idea drastically differs from the final result, and so does the price.
To avoid complications, you should know the type of website you need, a specialist to hire, approximate project duration, and extra features.
Customer
The most common mistake is jumping into the design process without learning your customers' behaviour, taste, and expectations.
Today, there is a plethora of analytic tools to give an insight into what your visitor likes and imagines.
Competition
As you've decided on cost and customer needs, there are other things to consider, and the one that matters most is how your site will stake up with the competitor websites and if it is appropriately optimised for web visibility.
Website Design Cost
To find out your website design cost, you need to have a clear idea of preferred functionality.
Based on the size of the business, your aim, and financial possibilities, the website design may cost you from $0 to more than $100,000, based on the services you choose.
Today, the number of options for website designing is overwhelming, and the most financially attractive one is the DIY website.
DIY Website Design
Services like Shopify, WordPress, Wix, BigCommerce, Weebly, etc. will give you a chance to get a website at costs ranging from $0 to $ 500+.
They are based on the pre-made design templates with possibilities of customisation, however limited.
To broaden the functionality, a user can choose from thousands of plug-ins which come in cost from $15 to $200.
Generally, the cost of an average small or medium business website ranges from $300 to $5,000.
This cost includes web hosting, a unique domain name, and custom email domains.
Freelancer Services
Hiring a freelancer is an excellent option for a starting business.
However, the first thing you should do is find out if your designer's handwriting coincides with your tastes.
An acquaintance with a freelancer starts with a portfolio and reviews.
Luckily, platforms like Upwork, Freelancer, Guru, etc. give access not just to published design portfolios, but also former customers' reviews at your service.
The cost of a web design developed by a freelancer averages from 0 to ,000+.
This can include not just a custom design, but also a logo, a brand book and other materials (social media visuals, website banners, pdf and document layouts, etc.)
Opting for freelancer services can be a win or lose situation.
Many freelancers are former highly-qualified specialists that went for an independent career.
They offer the corporate-level quality at a reduced price.
However, the chances to fall at the first hurdle are high.
If you risk with an unexperienced freelancer, you may expect broken deadlines, communication issues, and even financial loss.
Agency Option
When hiring an agency, you benefit from having both a website designer and a developer in one team, which is of great use for a project in general.
The cost of the design from an agency may range from $2,000 to $10,000+.
For this price, you get the highly professional design services, on-site project management, and quality control, and all that comes with a minimum effort on your side.
The agencies generally work with all kinds of businesses and enterprise solutions, and in this case, it's not just design but a collective work which includes:
Site style
Optimisation
Integration with CMS
E-commerce
Database integration
Hosting services
Security features
With all of these items a la carte, the total cost of website design and development can range from $10,000 to $100,000+.
Customer
Psychology of Design
Psychological studies prove that a specific design shapes a user's attitude to a brand.
Various colours, fonts, and logo designs evoke particular associations in the human mind, and this is what matters.
For example, colours can evoke or augment feelings like excitement, sadness, joy, or even be associated with tactile experiences like cold and warmth.
Fonts, shapes, and images also play an essential role in the design concept.
Steve Jobs, a brilliant Apple founder, was one of the first tech figures to understand the value of font when he entered the calligraphy classes at Reed College.
Job's philosophy of design cultivation is still a persistent phenomenon in his company.
As Apple changed the default font from Helvetica to San-Francisco, Liz Stinson said to Wired:
"The differences between Helvetica and San Francisco are subtle, even to the trained eye, but they're there."
What we mean to say is that even minute details matter when it comes to love or hate.
So, customer preferences should be the primary source of inspiration for the design.
However, keep in mind, it's not just user interface design (UI) that matters, but also user experience (UX). As Steve Jobs said:
"Design is not just what it looks like and feels like. Design is how it works."
So here's the trick.
The Value of User Experience
There have been many talks about the differences between UI and UX design.
Here's a short overview: a user interface design is everything a user interacts on the website with, from visuals to sounds, videos, and special effects.
According to Don Norman's definition:
"'User experience encompasses all aspects of the end-users interaction with the company, its services, and its products."
For example, your website's design has buttons, navigation, and home page videos. That's the UI design.
On the other hand, a page loads for more than 3 or 4 seconds, and that will most likely be annoying to a visitor. That's a UX domain.
Generally, no matter how beautiful the images are, if they hinder the web site's functionality, it's a killer for your business.
The key takeaway: there always should be a balance between your ingenious ideas and how they influence the website's work.
Also, most important: is your new design something your customer expects?
Website Analytics Tools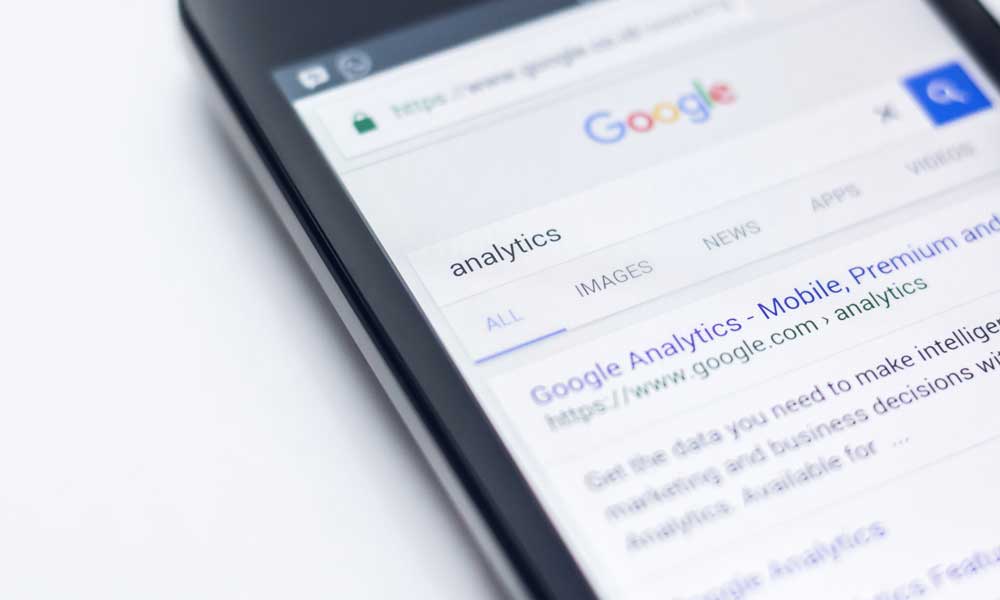 It is always good to know what your customer loves in your design, and you can learn it thanks to a massive amount of analytics tools.
Besides the usual Google Analytics functionality, services like HotJar give a great insight into user behaviour on your site. Why are they so great?
The fabulous HotJar heatmaps show you the areas which drive most of the customer engagement.
What is more remarkable, it's that you get insight by devices.
So you won't only know how users behave on your website, you'll also have an idea on mobile versions.
Other tools like HotJar are Mouthflow, Freshmarketer, or Lucky Orange.
As a marketer or business owner, with the help of these, you can see (sometimes watch in real-time) how actively users engage with your website's essential areas and improve something users seem to be not very fond of.
Competition
Checking competition can be a treasure chest to both a starting and an already profitable business.
If you are lucky enough to see the prevailing trends and similarities, that's precisely what your customer is hunting for.
In the biggest rivalry stories in history like that of Cola and Pepsi or McDonalds and BurgerKing, the designers never sat on benches.
Five first things to check with competitor analysis:
Identify the top 10 competitors in your business niche
Check their visuals and content (homepage design, product page design, blog posts, etc.) and see if they are consistent
Check how the companies are presented on social media (how and whether they use branding items in social media marketing)
Click through links, navigate to different pages to see if pages load fast if the needed information is in predictable places and if it takes too much effort to get what you want (e.g., make a transaction)
Find out the points you don't like and the ones you love to shape your future design mock-up
What to Sacrifice?
When it comes to design planning, things like Google ranking and search engine optimisation (SEO) are often underestimated, and that's a colossal failure, especially in 2019.
According to the Google Ranking requirements, the future of the website design should be minimalistic.
With billions of websites in the digital world, Google and other search engines go for the lighter ones.
Thus, the average page size should be below 2Mb in size and load for 500 ms.
What it means is no large high-resolution images and embedded videos do any good.
The same goes with additional JavaScript codes for animation and effects.
To have a good website in the future, think minimalistic.
Key Takeaways
Whether your business is big or small, today you benefit from hundreds of price and functionality opportunities.
To not send your project down the drain, a business owner and a designer should follow a 3C formula, that is taking the future cost, customer needs, and competition analysis above all things.
With proper analysing, and understanding human psychology and market, you have all the chances to burn the house down.