10 Tips On How To Brand Your Blog In 2019
If you are looking to stand out from the crowd, you better know how to brand your blog and make a difference.
With millions and millions of blogs actively producing new content regularly, you kinda need to know what you are doing to see success.
You will see the word "kinda" mentioned only because you do not need to follow the rules 100%.
When getting yourself involved in blogging, a general understanding of search engine optimisation and blog structure is more than enough knowledge that will get you moving forward.
However, there is one other thing that you should take into consideration. It is called "branding."
Below, you will find ten quick tips on how to brand your blog and get the most out of the online space.
With time, you will develop your signature style which everyone will be familiar with.
1 – Pick your niche
When you are just starting out, you should go beyond the general niche.
Moreover, the general niche, we are speaking about, is something like travel, fashion, coffee, food, DIY, etc.
In other words, you need to be a tad more specific when it comes to branding your blog effectively.
As an example, instead of calling yourself a food blogger, it would be much better to stick to, let's say, pizzas or hamburgers.
The options truly are endless, use your imagination, think outside the box and feel free to go entirely against the grain.
Think of something that when a visitor sees it, he or she will remember it forever.
Implement your creative touch, and you will win them over effortlessly.
Become the master – an expert, if you will – of a particular sub-niche and take your blogging project to an entirely new degree.
2 – Create a unique voice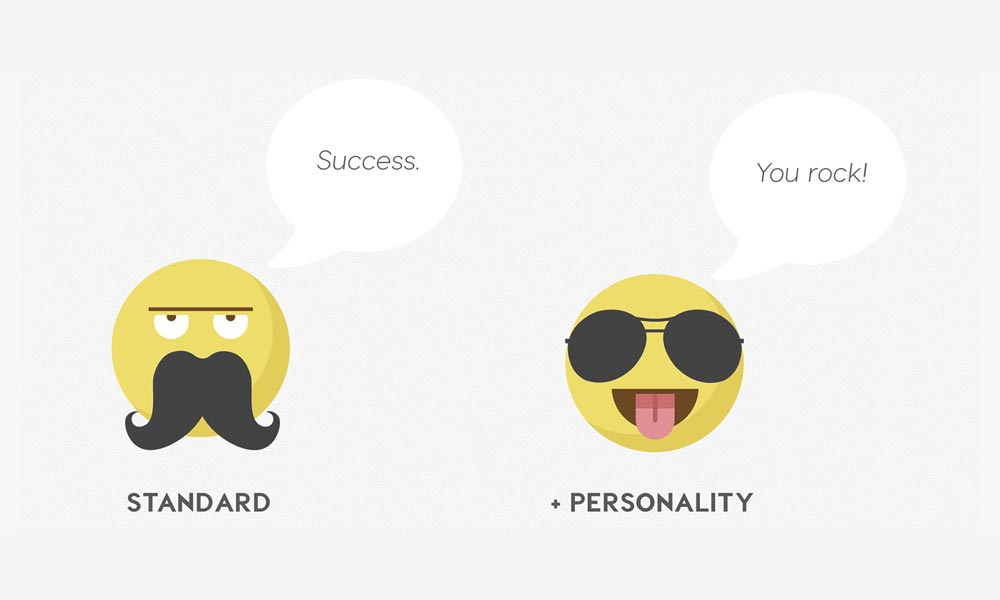 Once you clearly define your objective, it will be much easier for you to establish a unique voice.
Of course, this is something you should not overcomplicate with.
Meaning, the style of blogging you have on your initial launch might be not even close to similar to the form you will build after several months deep into your online project.
However, when you kick things off, first visualise whom you would like to serve.
Moreover, try to picture who your ideal reader is.
From then on, it will be much easier to write with the tone you fancy.
Every time you start creating a new blog post, picture this person in front of you and speak to him/her as you would talk to a (real) friend.
Your writing will evolve just like your blog will.
Moreover, once you start to interact with your readers, they will let you know what they prefer more.
Test this and test that, you can also create a poll or send out different questions in your newsletters.
3 – Design a recognisable theme
Your niche, your signature voice and your blog's look are all intertwined with each other.
While it is best to keep things simple, you can also have a well-thought-out structure that will make everyone's jaws drop.
Still, instead of building a website from scratch, you can go with a dedicated WordPress blog theme, and you win big times.
With the ready-to-use website canvas, you need to invest very little time and energy to have a fully functional and high-performing blog up and running.
Of course, you do want to improve and enhance the default look and enrich it with your signature style.
While we could spend a whole article talking about blogs and themes, you should know one thing only; there truly is no need to overcomplicate with the style of website that you would like to own.
Just stick with a clean, minimal and modern approach, add your branding touches and you are ready to roll.
It is your content that matters most after all, and an overcluttered blog will do no good.
4 – Logo Design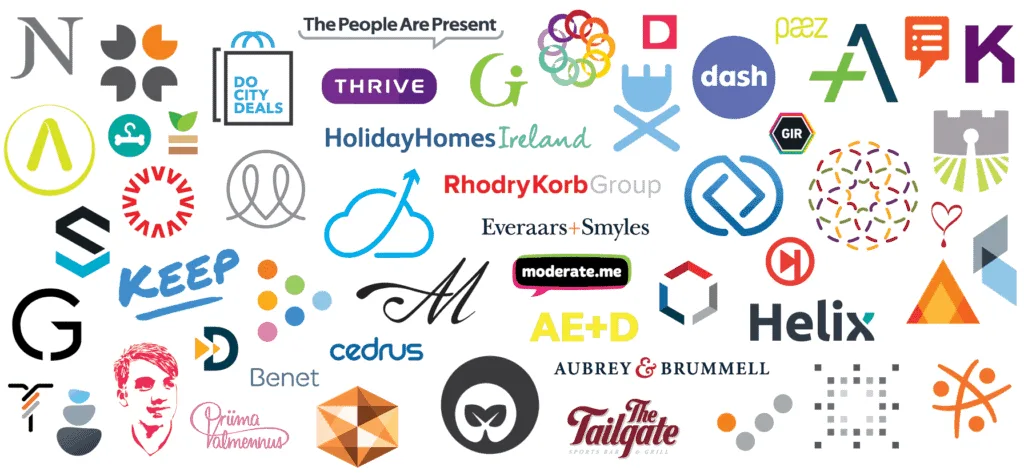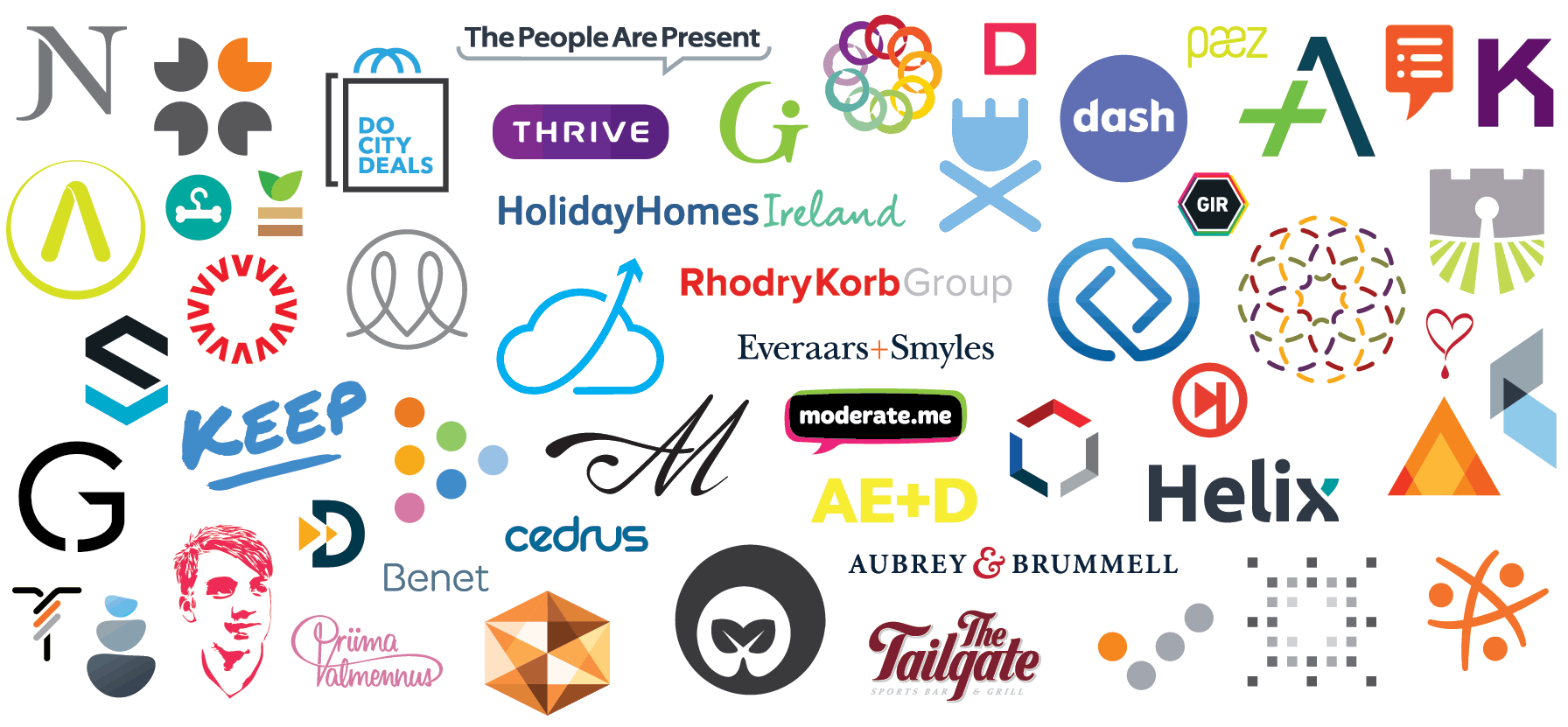 If you have a long-term vision for your blog, you need to invest money in a reliable and recognisable logo design.
Bear in mind, in this day and age, you can get a good logo without the need to pay a hefty price tag.
On the other hand, there are also free tools that you can use to get creative and craft your own.
Hint: you can make a striking logo with the help from Canva.
However, if you have little time and no budget to invest, pick a cool font, and your blog name could easily be your logo.
There are multiple solutions when it comes to the logo, just make sure that it is clean and retina-friendly.
Again, you will see many well-liked blogs out there which logos are nothing special really; simple and to the point.
5 – Follow a similar style of featured images
One cool trick to brand your blog is by keeping your featured images of the same style.
These are the pictures which a reader sees first.
Of course, you can keep it in the same fashion across all your social media platforms, too.
This way, everyone will immediately know who just published new content without the need to see the name.
They will instantly recognise you.
With this approach, everyone will also see that you are putting extra effort into creating these neat images for your blog.
When you take blogging seriously, you do not want to stick to some random photography that might not even relate to the topic – details matter.
6 – Keep it consistent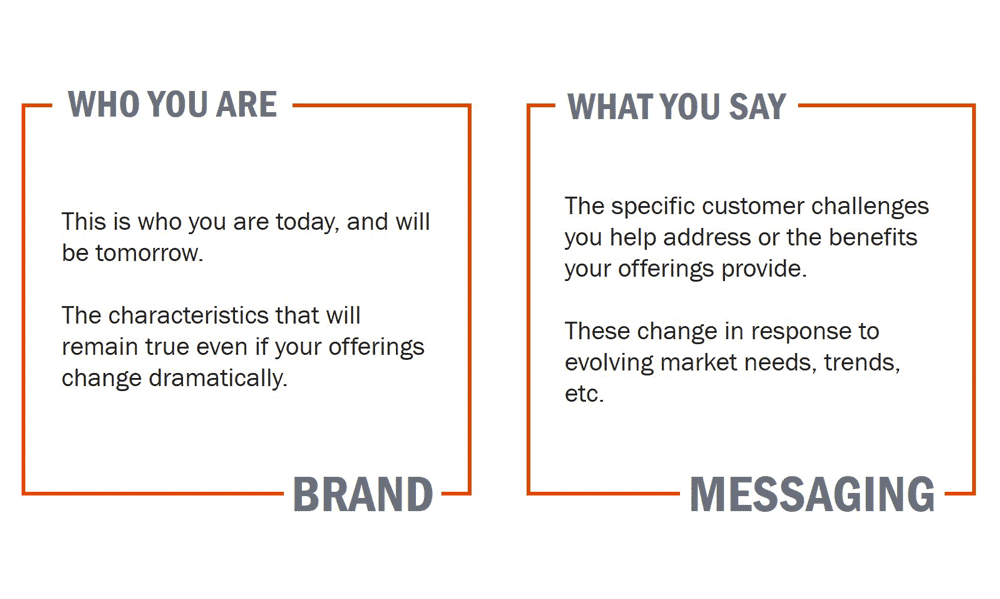 When it comes to being consistent, we are not speaking about keeping your blog updated regularly.
However, that is something you should do anyway; why else are you planning to start your blog if not for keeping it fresh with new content at least a couple of times a week?
Anyhow, when it comes to branding your blog, you need to keep your voice consistent at all times.
In other words, keep your writing style intact.
You can easily recognise some websites just by reading the text. And that is something you should practice, too.
Sure, on your initial launch, you might still be testing different styles of writing to see which fits you best.
However, when you are around for a while, that tone should be consistent throughout every single piece of content you put out.
7 – High-quality content
That should not even be discussed here, but oh so many forget about publishing first-grade content.
They might be doing it for the first few months, but later down the line, the quality gets poorer and poorer.
Make sure that never happens.
Keeping your entire web space at the highest degree is not only crucial from a branding point of view but from the success, too.
You can only grow so big if you are not focusing on quality over quantity.
Each article you publish should be its own masterpiece.
Even if you are writing about your personal life, there are tons of different approaches on how to make things look professional, yet at the same time easily digestible, adorable, fun and exciting.
8 – Get personal
Not only should you build a blog's personality through your writing and the overall look, actual going on a personal level with your readers is highly important.
This method will easily differentiate you from the masses, giving everyone an idea that a real person is behind all this amazing content.
Whether you talk about your personal life experience, your recent trip to Venice or your yearly goals you would like to achieve, be honest with your writing and talk to them like you would talk to your best friend (or mom).
They will quickly sense the personal vibe your blog has, and this is one fresh strategy to brand your modern blog like a pro.
Bear in mind, asking questions throughout your content can get the most loyal readers to share their experience in the comments section. Keep the engagement going strong.
While you will, very likely, spend the majority of time working on your blog, go social, too.
Meaning, create a Facebook and Instagram account to name a few and spread the word out.
Of course, keep the style, the name and the theme intact throughout your entire online presence.
This way, everyone will officially approve of you.
Going social also allows you to talk to your audience, interact with them, and they will be happy to recommend your blog.
Speaking of social, do not miss adding social integrations to your blog.
You can quickly expand your reach by letting your readers share your content on their accounts.
10 – Invest in advertising
Whoever is just starting out knows how hard it is to attract readers to your blog.
If you would like to speed up the process and grow you returning readers, feel free to invest in advertising.
This also gives you an excellent opportunity to spread your word and share your signature style with the world.
Keep advertisements follow your branding to a T, and you can soon start seeing a boost in traffic.
Of course, being a blogger is no sprint rather a marathon.
It takes time to grow it to a volume you would like to attain.
It is your content that matters most, showing search engines that your blog is of great value for the end user.