How Custom T-Shirt Design Can Help Promote Your Brand
T-shirts have become an essential staple for everyone else's wardrobe and therefore are a perfect marketing tool.
Getting words out about your brand using a custom t-shirt is quite an effective yet affordable way.
So businesses across the globe, large as well as small, widely adopt this practice.
According to Statista, the global custom t-shirt printing market was valued at 1.16 billion U.S. dollars and estimated to reach a value of 3.1 billion U.S. dollars by 2025.
No matter what business a company is in, it needs to get the words out and let the target audiences know about the products and services.
Be it a franchise, charitable foundation, or even a small business. There's a perfect reason for every organisation to use custom t-shirts with their logo and slogan (if there's any) printed on them. 
A survey reveals that over 76% of Americans derive a stronger emotional bonding with custom apparel that they or someone they knew designed.
The data suggests why businesses choose custom t-shirts as a simple and effective tool to advertise their companies.
Custom shirts help them establish an emotional connection with the target audience and communicate to them about their offerings and how they can benefit them.
Like many other business owners, you too might view that printing custom t-shirts and distributing them to employees, fans, and people in an event or conference isn't a good idea to let the words out about your business, but it works. Trust me!
When people wear your custom shirts in a crowded place or an event, they get noticed.
Subsequently, people will ask about your company seeing your company's name, logo design, and icon on them, out of curiosity. That's it!
Your purpose in marketing is beautifully done.
What more would you want?
Once you succeed in evoking people's emotions for your brand, they'll surely buy your products or subscribe to your services.
For instance, PrintShop by Designhill, the world's #1 creative marketplace, has used this proven marketing strategy to drive massive traffic to its site.
By merely putting its stunning logo and name on various custom apparel such as hoodies, half-sleeve t-shirts, full-sleeve t-shirts, ¾ sleeve shirts, the platform etc., and giving them away for free to its employees, fans, and business partners, has generated considerable revenues.
Besides, there are several other advantages of using a custom t-shirt design for brand promotion and generating awareness about your company among the target audiences. 
Listed below are some of the critical benefits of promoting brands through custom clothing are:
Build brand identity
Affordable marketing tool
Stimulate the target audience's interest in your brand
Make your employee stand out and look professional.
But before any further ago, let's know why marketing is so crucial for any business.
Marketing is perhaps the most important thing a business can do post-launch of their products or services.
Not only does it help in powerful brand building, but it also boosts sales, engages customers, and grows business.
Many core business functions get strengthened by a well-strategised marketing plan.
Why marketing is essential for any business
1 – It educates the target audience
A thoughtfully planned marketing strategy aims to inform the target audience about your company's product or services.
They need to be well-informed about every benefit your products would offer them to make them buy.
Marketing is the most powerful way to communicate your value proportion to your clients.
2 – Marketing sells
Effective marketing helps you increase your sales volume.
The main objective of any business lies in how much it generates revenues.
And, marketing is undeniably an essential tool to make a business profitable.
Many companies wouldn't even survive without marketing as it drives sales and makes the business a successful entity.
Simply put, the products and services you deliver must be of excellent quality to stand out in the niche market.
There's no doubt about it, but how would your target customers know about them without a well-planned marketing strategy? Think about it.
Marketing helps grow your sales, and sales support your business growth.
3 – It engages the target audience
Effective marketing engages more and more of the target audience; it is essential, especially for SMBs (small and mid-sized businesses).
While in-person engagement is still relevant when you do window shopping, an online business needs you to engage people through different online platforms that include social media, which is the most affordable and powerful marketing weapon.
Your customers want to be involved with your business even after shopping.
So make sure your content is compelling enough to retain their interest in your products or services—no matter what medium you choose to communicate with them.
4 – It enables you to compete with big competitors
Modern-day marketing is relatively inexpensive compared to the traditional one that needed a tremendous amount of money.
Only the large organisations had the privilege to market their products/services.
But today, even startups can get headlock with significant players with great marketing strategies.
This is how marketing can give SMBs a leg up.
Since startups and small businesses have smaller business activities, their leaders can pay more attention to their clients via several marketing platforms.
And individual care will help you develop a strong bonding with clients.
5 – It ensures your business growth
Marketing will help your venture new markets and help retain existing customers, which should be your top priority.
Suppose you share informative and compelling content on various social media channels and through email campaigns.
In that case, your existing customers will engage with your brands and spread the word to new markets and potential customers.
Thus, marketing ensures your business's bright future by engaging both existing and new customers.
So what are you looking for?
If a personalised t-shirt marketing idea seems convincing to you, create a t-shirt design for your brand today using an online t-shirt maker or hire a graphic designer or anyone that best suits your requirements. 
Fortunately, we have many online DIY tools that let's create custom t-shirts on our own.
Whether you are a professional graphic designer, beginner or novice, design skills won't come your way in designing an excellent custom shirt. 
However, if you don't have time to do it yourself, you can hire a graphic designer for your t-shirt design project.
Now that you've already made your mind to use custom t-shirts for promoting your business, it's time to identify different creative ways to custom t-shirt design that can help you promote your company.
Here, in this article, I'll illustrate key custom t-shirt designs and innovative ways to promote your business.
Top custom t-shirt design and ways that can help promote your business
1 – Print the information bold & large
Since your employees' uniforms will act as billboards for your brand when they roam around, especially in the area where your target audience resides – the information about your company, such as the logo, name, slogan, etc., should be large enough to be viewed from a fair distance.
Your message must be enticing, crisp, and clear so that your customers easily read and understand it correctly. 
Fonts also matter a lot—choose them wisely. They must be legible.
2 – Invest in the custom apparel that fits well
Getting just any uniforms for your employees is not going to work.
You will have to get their measurements before ordering custom clothing because your staff will feel great in flattering uniforms.
It would also be best if you considered choosing a good-quality fabric that will build an excellent brand reputation.
A cheap quality fabric may ruin your entire brand-building effort.
3 – Use eye-catching taglines
Punch lines that quickly draw the audience's attention will go a long way in building brand awareness.
Just write a catchy tagline that best narrates your brand story and print it on your personalised shirts with a simple yet meaningful logo. 
Don't include too many elements — text, images, and font.
You also don't need to include all your business details — use the logo, and your website's URL or Twitter handle to look clear and informative.
You should avoid using offensive material as it may dampen your brand's reputation.
4 – Outfit your employees in custom apparels
Your employees can be your brand ambassadors if you ask them to wear custom apparel having your business name and logo on them.
Your employees in uniforms will stand out, and hence your clients will get to know whom to approach if there's any query.
So it would help if you created custom t-shirts for your employees that spellbound your clients with beautiful designs.
You can choose clothing as per the season or need, including custom 3/4 sleeve shirts or long sleeve shirts.
Ideally, businesses go with embroidered t-shirts for their sales teams.
Simultaneously, workers at food industries usually have either a fitted t-shirt or a personalised apron with pockets.
Whatever the apparel may be, make sure they're captivating and effectively narrate your brand's story.
5 – Let your employees feel proud of your brand
Big companies' employees feel proud to wear their company's apparel, custom t-shirts, or hoodies.
So make sure your employees are happy with your company.
If they feel proud of whom they work for, they will show love for the uniforms and most probably will wear them proudly even after business hours.
So stock your staff up with trendy hats, t-shirts, tank tops, etc., with your company's logo that wow your intended clients.
6 – Promotional freebies at events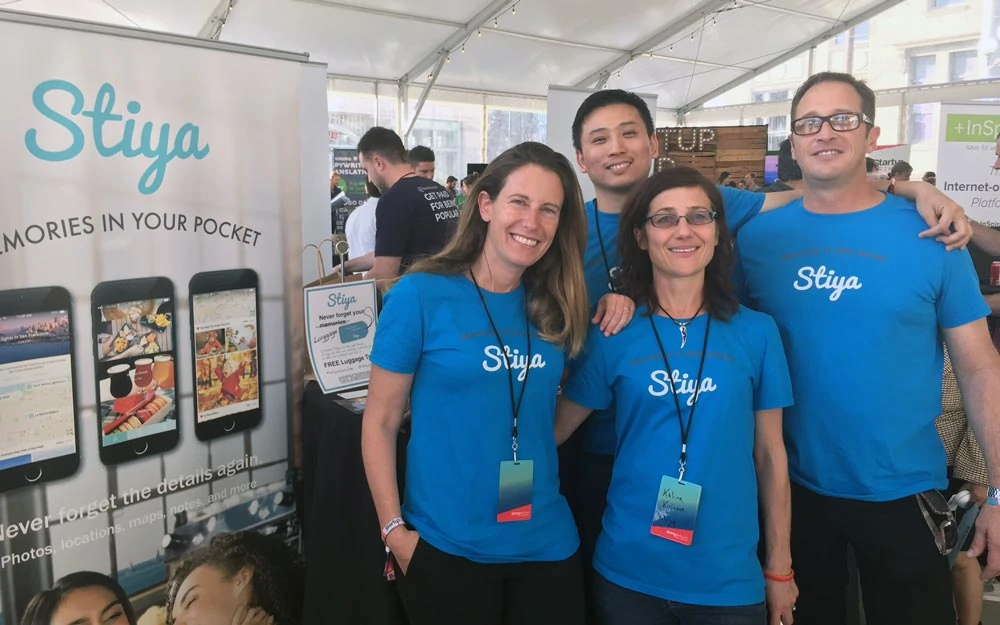 People feel excited when they get free stuff.
And if your custom t-shirts are awe-aspiring, there is no reason why they won't wear them.
So when you get an opportunity to showcase your company's products or services, don't let any stone unturned to hand over a beautifully designed custom t-shirt to each of your stall visitors. 
This is a great way to let the words about your company spread out there. 
All you need to do is begin a conversation with them and convince them to wear your shirts.
7 – Give a custom t-shirt to new clients
Most of us love freebies!
Recall how many times you visited a store (online or offline) for freebies.
No matter how small it is, it gives us great pleasure.
So next time, when a new visitor comes to your site and makes their first purchase, give them a t-shirt printed with a powerful message on it appreciating your business.
This will help you create a lasting relationship with them. Also, it helps you spread your words to a new market.
8 – Pay heed to brand consistency across the channels
Most marketers don't pay much heed to brand consistency, which is an unprofessional approach towards brand building.
Every component of your custom t-shirt, such as logo, colours, font, tagline, tone, etc., must match your website and other marketing collaterals like a brochure, billboards, flyers, and so on.
Maintaining consistency across the channels will give your audience a sense of trust, reliability, and authenticity — make a note of it.
9 – Give it away
Since you won't let any stone unturned to promote your business, better print stock of well-designed t-shirts in different colours and give them as a takeaway to your customers.
This is a tried, and trusted marketing strategy marketers have been using for years.
Of course, freebies incur costs, but marketing often need a sort of expense, and you will get some payback in the form of increased sales.
The final words
After going through this article, I hope there're no more excuses for having unique brand promotion ideas through a custom t-shirt design.
If you want to start with effective marketing, start creating custom shirts using an online platform, either on your own or by hiring a graphic designer.
If you know any other custom t-shirt design tips or creative ways to promote business using custom apparel, let us know in the comments below.