Hospital Branding Tips – a Healthcare Logo Design Guide
For any nursing home or hospital thinking of launching or re-imagining its brand, the logo design will become the centrepiece across a wide range of marketing materials.
Summarising the values of the organisation into a single design that will remain eye-catching and informative is a challenge for any designer in today's increasingly competitive healthcare market.
As experienced designers, this is a solution we have been asked to provide for many medical clients over the years.
A good example would be the work we contributed to the NHS for their Leadership Conference in Sandwell and West Birmingham, which required us to create all of the marketing collateral for the event along with a stand-alone logo for use on all the branded material.
From bespoke presentations to tailored logo designs, our understanding of what a hospital or nursing home needs for its branding has been developed into five key areas.
Below, I explain each one in more detail to help you get a foothold on how to approach creating expertly designed logos for the medical industry.
1 – Choice of colours
Simplicity is key to creating a successful logo for a hospital or nursing home as it will be prominently positioned and seen by hundreds, if not thousands, of eyes every day.
People will need to instantly recognise and understand the meaning of the logo in one short glance.
This is simply because their minds will be elsewhere and they won't have time to assimilate a complicated design that doesn't instantly present its meaning.
You may be able to create a complex logo that looks sensational, but it will fail to serve its purpose if others are unable to engage with it.
Creating clutter in or around the logo will also prove to be a distraction that will water down its message.
It is best to avoid using too many lines, odd-fitting shapes and overuse of white space.
It also extends into the use of colours which should be just as simple and effective.
The tone needs to reflect people's expectations of what a hospital represents: professionalism, trust, security, knowledge and tranquillity.
The use of either blue or green is by far the most practical colour choice that will demonstrate these values.
They highlight the competence of the hospital branding to both patients and visitors while also being warm and welcoming enough to allow people to feel relaxed and at ease.
2 – Correct imagery
Remember, the logo will not just be seen by those physically within the hospital space.
It will be used on the website, social media, business cards, general marketing materials and more.
There is only an extremely small window in which to make an impression so it must feature the right components that will connect with your audience to encourage the proper emotional response.
As with the colour, any shapes or imagery used within the logo will play a crucial role in visually communicating a message to the customers.
The typography will prove to be just as important as the logo itself.
Not only does it have to be professional and unique but also attractive in appearance.
The font must be able to represent the values of the hospital, which means it should be clean and precise, while also looking professional and authoritative.
The distinctive typeface will reflect both the intent and personality of the brand.
Again, simplicity is the best course of action, so the wording is digestible and easy to read.
As any good designer knows, thorough research will simplify a lot of these factors.
Understanding the location of the hospital can provide insight into the general social background of the patients which may prove invaluable.
If you also know what their expectations will be this will help direct the design of the logo.
For example, a childcare or specialist hospital would require something different to general hospital branding for adults.
3 – Create multiple concepts
When dealing with hospital branding, it is important to remember you are working with a multi-level organisation that will feature many decision-makers in the project.
With so many stakeholders involved, it will also help if they have more than one initial logo concept to choose from.
The best way to approach this is to ensure it is included in the brief or agreed upon before any work begins.
If this isn't discussed, there is a chance you could deliver a logo that isn't accepted which will send you back to the drawing board.
Your time is valuable and rather than delays being created on the backend of the project; it makes sense to factor this into the agreed delivery date at the start.
With so many eyes reviewing the logo while being passed from one meeting to another for approval, it is more than likely there will be disagreement on which one to select.
When there is more than one person involved in making a decision the likelihood of them all being in agreement is usually far lower.
This doesn't have to mean creating dozens of logos for the client to choose from as too much choice will overcomplicate the logo design process.
No more than a few designs will suffice, and it will enable them to get a broader perspective of the potential of the hospital branding.
This should also help keep the signing off process leaner and more efficient, reducing any possible delays.
4 – Consider the placements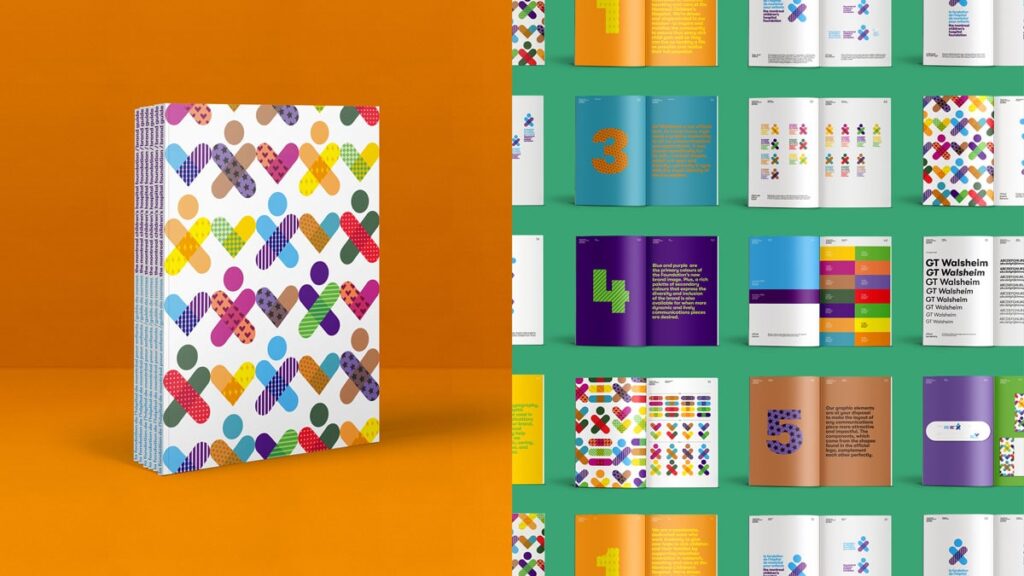 As we have already discussed, the logo you design will not just be used in a large format in one position within the hospital or nursing home.
It will be required to represent the brand in many different formats, and the design needs to reflect these requirements.
The elements to consider here in hospital branding are size and detail.
While designs used on signage, banners and conference stands make it easier for people to see the more delicate details of the logo, this won't be the case if it is downsized on a business card or leaflet.
A logo also rarely receives the same emotional response when positioned in different environments.
Seeing the same design in two completely different locations can alter the context of its meaning, and while the client bears responsibility for where they use it, you should also consider this during the design stage.
Sometimes the client may require a logo for use in a particular space due to the message they want to convey and the audience who will be receiving it.
For example, when working with the NHS on the regional leadership conference, we were asked to design a dedicated logo just for the event.
It helped to crystallise the meaning of the conference for the audience, stating its importance and that the event was the only one of its kind in the region.
5 – Nail the brief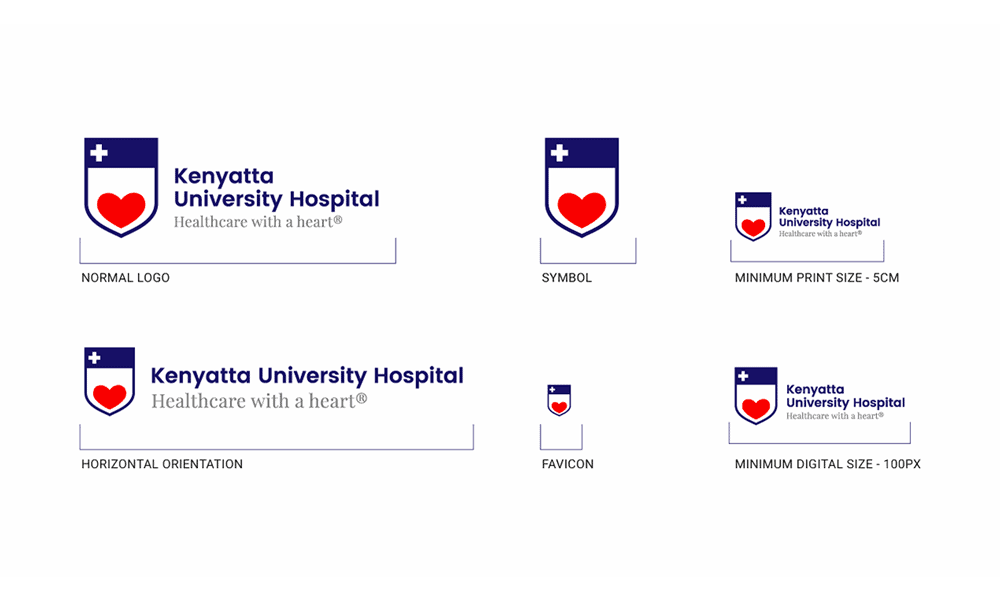 When working with any client, you will always be aware of the importance of understanding the brief and what they are trying to achieve.
However, some industries require a higher level of attention to detail, and the medical sector is one that places high expectations on designers to observe the unique needs of the industry.
Given what the logo will represent, and the meaning it has to express to a broad audience including everyone from patients to fellow professionals, the design has to be sensitive to these elements.
Although, this is only taking into account the people who will see the logo once it is in official use and doesn't include the potential internal politics within the organisation itself.
The various departments and stakeholders involved in making the final decision will all be influenced by additional factors that should be discussed during the initial briefings and meetings.
This is where you will have to gather as much information as possible to ensure you can start work on the design armed with a clear sight of their vision.
This also relates back to a point raised earlier in this article related to producing multiple logos.
If you haven't prepared and researched in the earlier stages you will end up wasting more time going back and forth gathering further information.
Of course, there may be one or two small items you need to clarify, but you want to avoid racing against time with the deadline looming large over your head due to lack of preparation.
Final thoughts on Hospital Branding
Working with a hospital or nursing home brings with it many specific challenges that will require a slightly different approach compared to most other sectors.
The importance of the message it is trying to submit, the inclusiveness it has to capture, and the diverse range of uses it will experience are just some of the parameters that must be paid attention to.
At the same time, your work will still have to adhere to the basic rules of designing a logo which is why healthcare and hospital branding demands so much care and attention.
Ultimately, success will be found in detailed planning and research, bringing you closer to the needs of the organisation which will provide the platform to create a unique logo design that forms the backbone of their brand.