Heritage Branding: Be Your Customers' New Favourite Thing
The word "branding" is often misunderstood, and marketers are too quick to throw it around without really knowing what it means. If you're going to own a brand, make sure you understand it.
You probably have a favourite brand that you can't live without. You may not even realise it. They may be the first thing you reach for when you wake up in the morning and the last thing you think about before you go to bed. They may even make you smile every time you see them. 
There is a good chance you've been a loyal customer of this brand for a long time. And yet, your relationship with this brand started from the very beginning.
What is the secret to building a business with long term sustainability? One key is to build a brand that will be the new favourite thing for your customers — and that means making sure that you're consistent with your message over time.
We are a full-service branding agency, and design firm focused on creating authentic, meaningful brand experiences. We are passionate about helping businesses stand out and get noticed by building the brand that best represents their unique personality. Let's work together to create a memorable and trusted brand.
What Is a Heritage Brand?
As you may already know, Heritage Brands are brands with rich heritage and deep ties to an era, place, or culture. These brands are often family-owned or operated, have been around for many generations, or represent an industry, product, or service unique and special to a specific area. 
Heritage brands are unique brand identities, but they're also very similar to lifestyle brands. Many consumers love shopping for goods or services that have a heritage brand behind them.
What makes a brand special? I'd argue it's a combination of authenticity and heritage. Authenticity is the core of a brand, and it's what drives customers to feel a connection with the brand. Brands with authentic value propositions (websites, products, services, etc.) have a deeper connection with their audience. They're also more likely to earn trust in the eyes of their consumers. 
Heritage brands, meanwhile, take the concept of authenticity even further by tapping into the history and culture of a given industry or organisation.
Heritage Branding vs Advertising
This is the big one. If a brand doesn't put any energy into creating a visual identity that represents its heritage, it has no real chance of making a lasting impression on consumers. 
To help you along the branding journey, I've included several tips and techniques that can help you tell your brand's story visually without overloading your audience with unnecessary clutter. These tips are based on my experience and are just a few ways brands can create their brand identity.
Today, branding is about heritage, and advertising is about marketing. Brands are more than just logos and ads. They're all the little things that make up a company. 
This means they need to be designed, developed, manufactured and marketed to customers. A brand isn't created by a logo or ad but by the brand's history, heritage, mission, values, vision, and personality. A brand's personality is the foundation of its identity, and it is this foundation that defines how people view your brand.
We all know you can build brands, but we rarely know why we love them or hate them. One of the reasons is that we don't know the history behind our favourite brands. 
Brands have a history, and they're not just created out of thin air. They exist in the past, in the present, and the future. We choose brands to connect with others, and we should celebrate the brand's history. But we also need to understand that the brand's heritage has shaped its current persona.
Why Do You Need a Heritage Brand?
Today, the consumer is faced with hundreds of choices for nearly every aspect of their daily lives, and the market is incredibly crowded. There is almost nothing new anymore, and people aren't willing to take a chance on something they haven't already tried or known. When consumers have seen everything, they've seen it all.
A heritage brand is a brand that is connected to a long history of successful products and services. To build a heritage brand, focus on what made your predecessor brands successful. The key is to stay true to the product while creating a new identity for it.
How Do You Create Heritage Branding?
When building a brand, one of the most critical pieces of the puzzle is how the public perceives the brand. To do that, there are specific attributes of heritage branding that are important to consider. 
The first is that a brand is something that is owned. A brand, in essence, is a person, a company, a product, or even an event that people own, just like they own themselves. So when you're thinking about what elements of a brand should be included, keep in mind that the only way a brand is perceived is through its use. 
If you're looking for ways to create heritage branding, you first need to create a logo. A logo visual represents what you're trying to communicate through your brand.
How Does Heritage Branding Work?
Heritage branding is based on identifying what makes you different from your competitors and building on that difference. The most successful companies globally have heritage brands that define their values. They have an inherent identity. 
Every company has a story, and you can tell every story in unique ways. Brands can be owned and operated by different groups, evolving.
Branding is the first thing people notice about any product, service, or organisation, so it's a crucial element of a company's identity and marketing. But how exactly do brands become iconic? 
It turns out the answer is simple. Brands develop a distinctive visual language and use it consistently across their touchpoints. That's it. Brands are like people—they don't need fancy degrees to identify and associate with brands. All they need is consistency.
How to Build a Heritage Brand
The value of a heritage brand lies in its ability to create a positive emotional response in its customers through association with something that makes customers feel good.
Every brand needs to have a story, and it doesn't have to be complicated; it just has to be believable. If the brand doesn't have a story to tell, then it isn't being authentic. 
The challenge is to communicate your heritage to customers in a clear, engaging, and compelling way. This long-term strategy involves storytelling, content marketing, and branding. Your brand is what customers see first, and you want them to connect with it. This is something that you should build over time.
1 – Understand what you want from your brand identity
While it's always tempting to spend money on a fancy logo and website, spending money on branding will save you money in the long run. 
If you don't have a clear, distinctive, and memorable brand identity, you won't be able to create great marketing messages and ads. You'll have to work extra hard to get people to notice you. 
Your brand should be something that you stand behind and are proud of. In short, you need to develop a story that tells what makes you different and sets you apart from your competitors.
2 – Define your target market
In the past few years, consumers have become increasingly conscious of where their food comes from. Many have started looking for brands that can be trusted and support ethical and responsible practices. So, what's the best way to reach these customers? 
Heritage branding. For example, many heritage brands (like Starbucks) have adopted a social responsibility strategy. They partner with non-governmental organisations to promote responsible practices and help their customers develop a conscience. You can also apply this type of approach to products like apparel.
3 – Understand the "why" behind your brand
Every company has a brand heritage that helps define who it is, what it stands for, and its unique voice in the market. It represents the core beliefs of the organisation and influences everything the company does, from its products to its marketing and communications. 
In other words, a company's brand defines who it is, why it matters, and how it communicates that message to others. Brands represent a company's unique identity, values, and personality and can help businesses stand out from competitors. Learn how to develop a brand strategy that sets you apart from the competition.
4 – Start at the beginning, not the end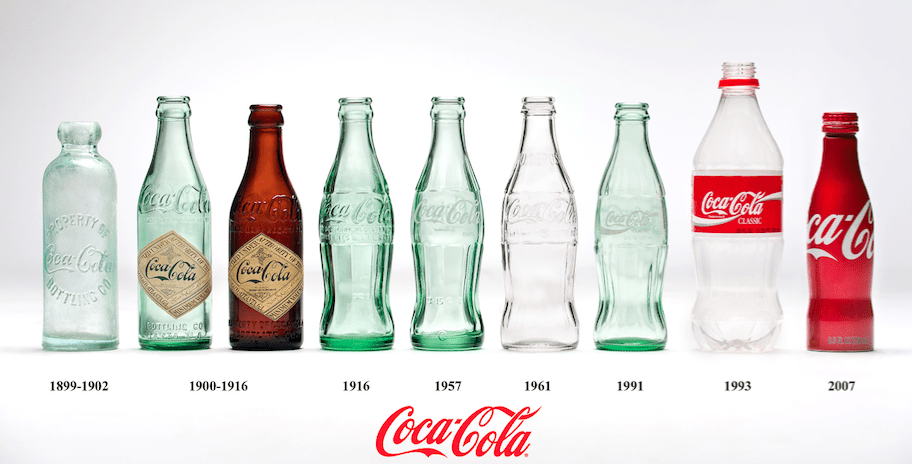 There's no denying that heritage branding is becoming a lot more popular. Brands like McDonald's and Burger King are getting in on the act by revamping their image to emphasise their "heritage" or brand history. 
So, why should you consider heritage branding for your business? In our experience, heritage branding is a powerful tool for growing your business and strengthening relationships with customers.
If you don't understand your brand well, your branding efforts may feel futile and disjointed. If you're trying to get people to buy something, you're making an appeal based on your brand and product. You're not building your brand if you're starting from the wrong place. 
Branding is an ongoing process. It's about understanding who you are, why you're different, and why people should care. You can start this process by identifying your brand essence, the core values of who you are as a company and why your consumers should care.
5 – Find your unique point of view
While many of us understand heritage branding, the term often means something different to different brands. For some companies, they are connecting to a particular group of people — like those with a shared experience or heritage. 
Others have a particular set of values or ideals that they want to represent. Others connect with an audience of a particular demographic or a particular region. Some brands connect with the past to showcase a particular aspect of the brand, while others connect with a specific place or time. Heritage branding provides a clear purpose and direction for your company's connection to history.
When designing your logo, it's crucial to find a style that represents your brand and provides a point of view. If you don't know where to begin, start by asking yourself a few questions: 
What's your story? 
What's the heart of your brand? 
What makes your product unique? 
Who is your target audience? 
What are your values? 
What are your goals? 
These questions can help you uncover your brand's values and give you a point of view to guide your logo design.
6 – Design your identity with empathy
A brand is the collection of experiences and feelings that the customer has about the brand. A heritage brand identity is a brand that connects to a customer's identity and memories – it is an authentic, emotional, and meaningful expression of the brand. 
When the heritage brand is expressed using emotional language, it becomes a true brand expression that reflects who the brand is and why the customer wants to connect with the brand. It helps customers recognise themselves and allows the brand to connect emotionally with the customer.
7 – Be consistent but not monotonous
To be consistent in your branding, you need to establish a clear brand identity for your business. But, when establishing your brand, don't limit yourself to the logo and colours. Instead, try to think beyond that. 
Think about your brand's personality and tone. The personality and tone of your brand should be something that will make your customers feel good when they think about your company. Think about how you want people to feel when they think about your business.
Consistency is critical when persuading someone to buy a product or take action. However, there are situations in which it's appropriate to vary your brand. One example of this is when you're launching a new line of products or services. 
Rather than just rebranding everything at once, it's wise to roll out the changes over some time slowly.
8 – Keep it simple
Don't complicate your heritage brand. You'll lose loyal customers, which means losing money. Don't change your heritage brand too much because it could cause your reputation to deteriorate. Once your heritage brand is established, stick to it! It will keep you from being associated with a "me too" company.
I hate when people talk about their products and services as a new inventions. It's a great way to lose customers. 
Consumers understand that there are always changes and updates to companies and products. They don't need to hear that your company hasn't changed since the 1950s. 
They don't need to hear how you haven't improved your product since you were founded. And, they certainly don't need to hear about how your company has been using the same strategy for a long time.
So when you're developing a new brand, keep your heritage brand as your guiding light. Even if you change the brand name, it shouldn't stray far from the original vision and ethos of the brand.
9 – Be unique and memorable
Most consumers aren't brand loyalists, meaning they don't know much about a particular brand's history. They know the brand's name, and if that name is familiar, they'll be more likely to buy it. 
By using the brand's heritage, you can be more memorable than any generic competitor, and it's also a way to connect with current and future consumers. 
Heritage-focused marketing is all about creating a connection between the brand and the customers.
For example, Starbucks is known for the coffee it serves, but what sets Starbucks apart from all other coffee shops in the atmosphere they create. 
They can create an environment where customers feel comfortable, welcomed, and ultimately happy. They are famous for their red cups and mugs and the music that plays when you enter their stores. 
These elements create a feeling of nostalgia, making customers feel like they are experiencing a moment in time, so they may decide to go back and buy another cup of coffee. Starbucks has created a brand identity around being unique and memorable, which has allowed them to be successful over the years.
10 – Have fun and continually evolve
The heritage brand can be a fantastic opportunity to bring something unique. But there are risks involved, too. 
You want to be sure that the heritage brand won't cause you to be pigeonholed or limited in your growth. At the same time, you don't want to sacrifice the heritage brand for something better that may come along the line. The key is to balance the two, keeping the heritage brand strong while simultaneously moving forward.
A key strategy is to have fun with your heritage brand, but not in a goofy way. You can't have a strong heritage brand and a funny, silly or hip logo. 
I've seen brands with a strong heritage with no sense of humour or who didn't take themselves seriously. So what makes a strong heritage brand? It should look timeless and feel fresh, even modern, in this digital age.
11 – Make it easy for people to be fans
As the founder of one of the first social networks, it's no surprise that Mark Zuckerberg knows a thing or two about building communities around a brand. 
But when it comes to making a community around a heritage brand that's in danger of slipping through the cracks, he says the secret is to build the kind of community that can live long after you've gone away.
Consumers need to trust and believe your products, but they also need to feel good about their brand. When a consumer sees a Facebook ad from the brand they love, they're likely to click through and make a purchase. 
But, if they aren't already a fan of your brand, they may not want to click through at all. The first step in building brand loyalty is making it easy for customers to like your brand.
Conclusion
"Heritage" is much more than a buzzword. It's a mindset, a philosophy, a mission. It's also a way of living, a choice, and a calling. 
Heritage is about being different. It's about knowing who you are, where you're going, and how you will get there. Heritage is about living the life you want to lead while also leaving a legacy of positive change behind you. 
It's about helping others and giving back because heritage is more than something you do; it's who you are. It's about having a purpose, making a difference, and standing for something. That's why they are called Heritage Brands.
Get started with a brand audit, and I can help you put together a plan for a memorable heritage branding experience.