Top 10 Healthcare Marketing Trends to Follow
Many experts consider this to represent a watershed year for the healthcare industry. This is primarily due to the impact of COVID-19 and how firms have had to think outside of the box to address genuinely challenging times.
It is, therefore, reasonable to assume that the associated approaches to marketing have likewise been transformed.
The only possible issue is that keeping pace with such frenetic modifications can be challenging. Firms unable to remain one step ahead could soon fade into the ether of digital anonymity.
This is why highlighting the latest trends and understanding their impact on the industry is essential.
What have we already witnessed, and what further changes can we expect to witness throughout the year?
Let us look at some relevant observations to appreciate further what the coming months may have in store.
1 – Expect Long-Term Changes in the Healthcare Marketing Community
It seems as if many Western nations have already endured the worst of the pandemic.
Thanks to the rollout of several vaccines and effective social distancing measures, economies are beginning to recover. However, it would be erroneous to assume that COVID is behind us.
Indeed, some experts feel this illness will remain present (in one form or another) for years.
This is crucial, as healthcare marketers must adapt to date with customer requirements. Furthermore, you should note that the healthcare community has been placed under significant strain.
This has led some customers to begin to question its overall efficacy.
Therefore, marketing professionals must re-establish confidence through more personalised advertising campaigns, reminding clients that their needs are essential.
While the ongoing effects of COVID are still being analysed, there is no doubt that marketing experts will need to prepare for the "long haul".
2 – Transparent Communications Strategies
While populations have come to rely upon the Internet during the recent outbreak, they have also been forced to wade through massive amounts of misinformation.
As the World Health Organisation highlights, this data type can debilitate how healthcare firms provide services to their clients.
Still, let's remember that the marketing sector has also been affected.
As this article highlights, firms must focus on the overall customer journey while establishing transparent forms of communication.
Customers who believe their concerns are being met will more likely remain loyal. This is also an excellent way to foster greater confidence in the healthcare community.
3 – More Emphasis On the Patient Experience
One issue that has challenged the healthcare industry over the past year is that many firms have been overwhelmed.
Whether due to a lack of resources or the simple inability to cope with unprecedented demands, some clients feel as if they have been left "in the dark".
It is, therefore, clear to see that marketers need to reinforce the fact that patients are the top priority.
Of course, it isn't easy to imbue this confidence overnight. Professionals will therefore need to develop targeted advertising campaigns that engender a sense of trust.
It is also important to highlight how firms tackle modern demands. Examples may include (but are certainly not limited to):
Using a dedicated smartphone scheduling app.
Explaining how to confirm appointments remotely.
Highlighting the differences between elective and mandatory procedures.
Detailing information about any new safety protocols that may be in place.
Finally, it is wise to provide individuals with general information about COVID-19 and explain how the firm plans to deal with the abovementioned modifications.
These strategies will help improve the patient experience while illustrating that the company cares about public perception.
4 – Website Optimisation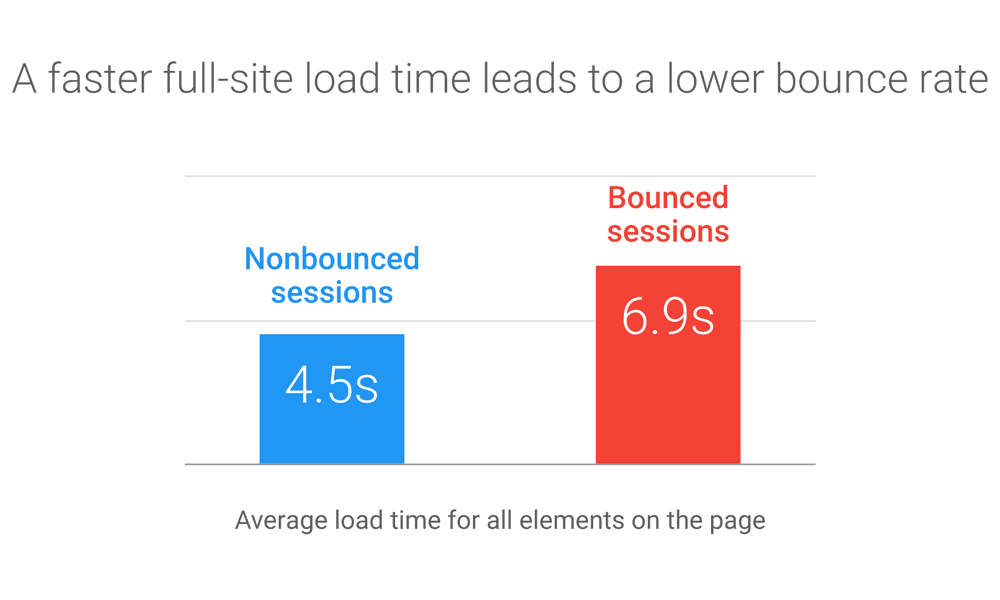 It is well-known that COVID has caused more consumers to rely upon online services than ever before.
This is perhaps even more relevant when referring to the virtual healthcare community. Of course, we cannot deny the importance of a solid healthcare SEO strategy.
We should also point out that the user experience (UX) is another critical feature that may need to be streamlined.
Marketers must understand that creating an effective campaign will not guarantee conversion.
Instead, this is one portion of the overall buyer journey. Many customers will choose to walk away if the website is not optimised.
Here are some of how you can augment the overall user experience in the coming months:
Including calls to action (CTAs) in critical areas.
Ensuring that content is up-to-date and informative.
Providing hyperlinks to third-party authoritative websites.
Analysing any existing call forwarding and automation systems.
Keeping mobile app software up to date.
Advertising-these and similar efforts will enable a healthcare firm to illustrate that it keeps one step ahead of customer demands.
5 – Creating High-Value Content
The experts at Inkbot Design have rightfully stressed the importance of search engine optimisation (SEO) concerning a positive customer experience.
However, we must stress that creating targeted keywords and the presence of HTML coding will not necessarily ensure success.
This is mainly due to the present sense of a "new normal" gripping the healthcare sector.
Such a new normal has already caused some significant changes.
Perhaps the most important is that customers and patients require actionable information instead of fluff and content engineered around search engines alone. In other words, quality is king in this day and age.
What do we mean by high-quality content? Several features serve to define this concept:
Information that reflects the current state of affairs within the healthcare community.
Targeted advice concerning specific conditions and treatment options.
Posts are written colloquially as opposed to being created for healthcare professionals.
Helpful everyday suggestions such as protecting children when they return to school or which types of hand sanitisers are the most effective.
High-value content will help build trust, provide a streamlined user experience, and enact appropriate marketing campaigns.
6 – The Growth of Telemedicine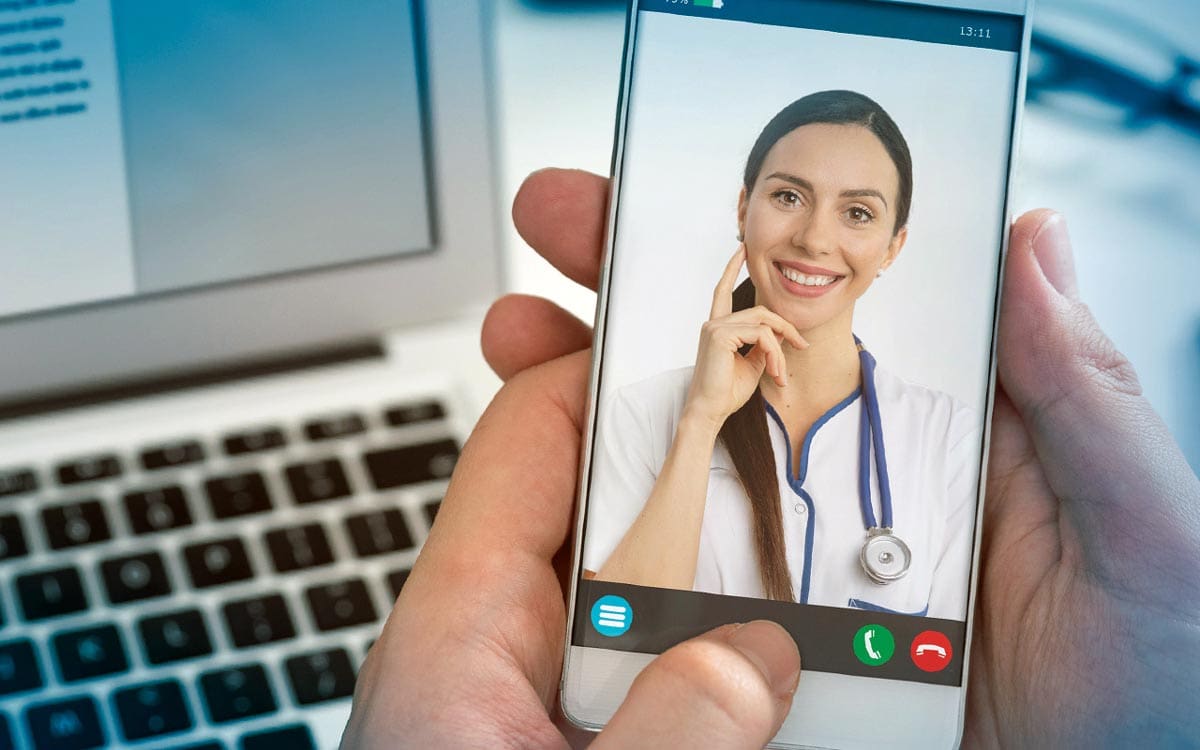 Take a moment to imagine if COVID-19 had emerged in the latter half of the 20th century.
As the Internet was still emerging then, many of the capabilities patients take for granted would have been impossible to imagine.
This is why the role of telemedicine has become so prevalent in these modern times.
Customers can schedule appointments with the click of a button. They can diagnose specific conditions with the help of online flow charts.
Doctors can now speak directly with their patients via live chat services such as Zoom and Skype.
If anything, these trends will gain even more momentum throughout the remainder of the year.
What impact will telemedicine have on the world of healthcare marketing? 
First and foremost, advertising professionals must build brand awareness with the customers' services. We should likewise address several questions to appreciate the "bigger picture", including:
What type of demographic is likely to use telemarketing services?
Are patients technologically savvy?
Would an educational marketing campaign be appropriate?
When will different remote services be rolled out?
It will be much easier to curate a targeted marketing campaign once these issues have been examined in greater detail.
7 – Highlighting New Services as They Become Available
Many healthcare marketers have been stressed due to how the community has evolved thanks to COVID-19.
For better or for worse, this pace is not expected to decrease anytime soon. This is why professionals must remain in constant contact with their target demographic so that customers can be informed when new services are offered.
There are many examples associated with how healthcare technology is evolving.
Artificial intelligence is now entering the community thanks to chatbots such as Florence.
Patients can participate in live webinars to address any pertinent questions that they may have. Some healthcare providers are likewise beginning to integrate big data into their ongoing marketing campaigns, an excellent way to appreciate a specific campaign's performance.
9 – Leveraging the Power of Social Media Marketing
The truth is that social SEO's benefits have existed for well over a decade.
Social media portals such as Facebook and Instagram are now used to keep up to date with the local news, review specific products before purchasing, and even influence election campaigns.
Therefore, it makes excellent sense that patients have turned to these channels for support throughout the COVID-19 pandemic.
Therefore, healthcare marketing firms must focus more on these portals in multi-channel marketing.
You can enjoy several benefits thanks to an active social media presence, including:
The ability to monitor the progress of a campaign within a real-time scenario.
It is much easier for firms to communicate with patients proactively.
To analyse what strategies competitors are adopting.
To make any minor marketing changes at the correct times.
Finally, social media marketing is a great way to obtain customer feedback. Firms can better understand how the public perceives them while appreciating their strengths and weaknesses.
10 – The Growing Presence of Local SEO
It is currently estimated that 46 per cent of all online searches represent location-specific queries.
In truth, this trend began long before COVID-19 gripped the local community. The main takeaway point is that local searches have grown exponentially since the outbreak and for a good reason.
Customers and patients alike are no longer willing to travel great distances to obtain health-related services due to the potential risks involved.
Marketing professionals will therefore need to emphasise more on curating localised campaigns. This is an excellent way to resonate with the target audience while simultaneously obtaining a more significant number of qualified inbound leads.
From a more traditional perspective, we should also mention that firms that adopt local SEO strategies are more likely to feature higher within SERPs (search engine results pages).
Therefore, content should be imbued with location-oriented information while offering actionable insight.
Customers who know what a nearby healthcare provider offers are more likely to take further steps, such as requesting an appointment or registering for automated e-mail updates.
Healthcare Marketing: All About the Patient
You can argue that this article's primary emphasis has focused on how healthcare marketers can adopt more efficient communication methods with patients.
This is logical when we remember that the entire industry has been placed upon unprecedented strain levels, causing some individuals to become less confident in the associated services.
So, the remainder of 2022 should be used to build end-user trust while ensuring that patients can still access quality products and services at the correct times.
The good news is that there are countless resources that digital marketing experts can use.
Professionals should be prepared for long-term changes by referring to local search engine optimisation, adopting effective engagement strategies, or curating personalised content.
Healthcare firms embracing a proactive mindset will likely perform exceptionally well in the coming months.
Furthermore, they can be pleased that their customers are always in good hands. Not only is this beneficial from an advertising point of view, but it simply makes sense from a human perspective.
Author Bio: Conor O'Flynn of O'Flynn Medical has utilised marketing and data to help O'Flynn Medical become an industry leader in medical supplies in Ireland and the U.K.