With the summer nearly over, I've decided to start a curated, monthly link roundup of all the great Graphic Design resources I bookmark and shared in August 2015 – all in one handy place. So without further ado, here's the most interesting creative links for the month.
---
Not normally a massive fan of the infographic, but I have to admit this was one worth looking at. Shows a breakdown of the psychology of choosing colours, to a top 100 brands by their primary colour.
Takeaway: 51% of the top Brands use only one colour – don't overcomplicate things!
---
HowDesign goes into depth here with a tonne of reasons why Graphic Design should be prioritised in small business marketing.
Takeaway: Investing in your brand early on will save you in the long run.
When businesses don't take graphic design seriously in the beginning, they will more than likely go through a design overhaul eventually—in some cases, more than once. However, high-quality design has longevity. Paying for great graphic design one time is no more expensive than paying for subpar design multiple times. Not to mention, redesigning a business' image over and over wastes time and can be detrimental to its brand.
---
A lot of these examples are visually interesting when colours are switched. Proof that they are 'technically' good logos comes in the form of their adaptability to an entirely different colour scheme, even if the conceptual personality with the change is negative.
Takeaway: "There's something unbelievably awkward and uncomfortable about seeing globally-familiar brand logos wearing someone else's clothes."
---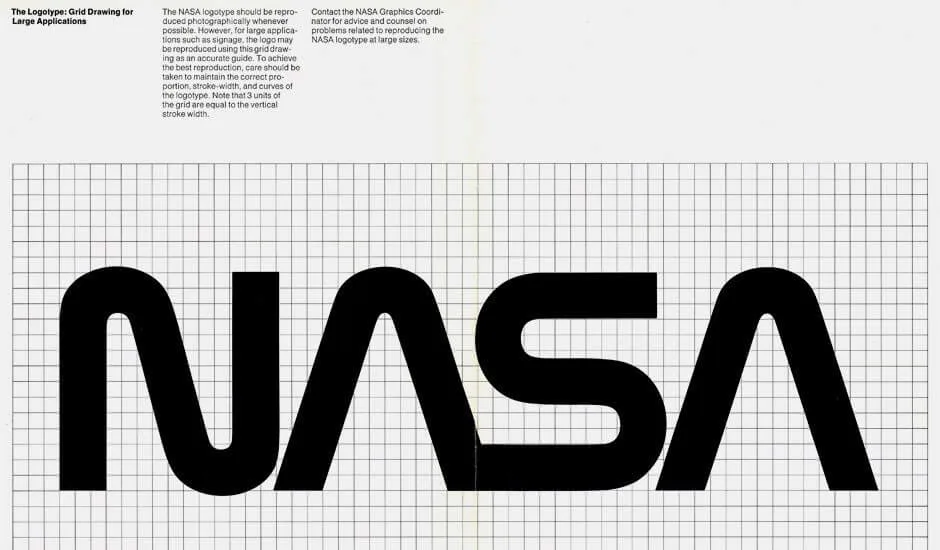 Who wouldn't want to design for someone like Nasa?! Well, in 1974, the NYC studio of Danne & Blackburn got that call.
Takeaway: as Pentagram partner Michael Bierut pointed out, [the logotype] looked pretty damn good on the side of a spaceship.
---
Another well-considered overview of the importance of getting your branding right from the get-go – something that many small businesses and entrepreneurs put on the backburner.
Takeaway: "A startup needs to make that dynamic impression from the very beginning to give you a chance of success, and for that you need a brand with the wow factor."
---
That concludes the roundup of August 2015's graphic design resources from what's caught my eye – if there's something I've missed this month, please feel free to leave a comment below.
Looking for a professional Graphic Designer?