12 Tips to Bag Your First Graphic Design Gig
Graphic design is a niche that has developed dramatically over the past few years. With improving technology and changing trends, graphic designers are in more demand now than ever before. 
Whether creating graphics for social media apps like Snapchat and Instagram or an effective campaign, there are many opportunities to capitalise on. 
If you're an aspiring graphic designer looking to get their first gig, this guide is for you. We list some tried and tested ways to build your portfolio and bag that graphic design gig. Let's dive in. 
1 – Learn the Necessary Skills
The first step to getting a graphic design gig is to learn the skills necessary to get started in this niche. For starters, you must learn about colours, colour psychology, and how they play a role in design. 
You can read up on lots of research available online on this subject. 
The next step is to try your hands at some of the most popular Graphic Design Resources. Some examples of these include Adobe Photoshop, Adobe Illustrator, and CorelDRAW. 
If you are to become a graphic designer, using these advanced tools will be a prerequisite. 
2 – Apply for Internships
Many graphic design studios might be reluctant to offer you a full-time role right away. They might suggest, however, that you intern with them for a few months. 
This gives them the chance to evaluate your skills and decide whether or not you'd make a good fit in their organisation. 
So if you're hoping to get a full-time role and are offered an internship in return, don't be disheartened. 
The likelihood of that internship turning into a full-time role if you perform well is high, so take advantage of the opportunity at hand. 
An internship can also be a great way to understand how well you work in a team. With the COVID-19 pandemic, more people have found themselves working from home, leading to immensely reduced social interactions. 
As a result, several people find it rather challenging to get back into their social circles once again, preferring instead to be by themselves. 
The chances are that you might be the same way, but you'll never know until you spend time at a studio working alongside other people. 
3 – Keep Working on Personal Projects for Your Portfolio
While completing all the tasks assigned to you as part of your internship is necessary, you must also work on personal projects that will help improve your graphic design portfolio. 
As much as you might be making significant contributions to the studio you work for, you're not going it for yourself. You're essentially helping someone else make money. 
As a result, you must take the time to work on something for yourself, something that you're proud of and that can contribute positively to your portfolio. 
This will help you a great deal in the future as it'll show your range of skills and demonstrate that you can multitask efficiently. 
4 – Consistently Build Connections
Building connections with the right people in your industry or niche in today's globalised world is necessary. 
It goes a long way in making yourself known in your niche while also building your reputation to a certain extent. 
This can significantly help when someone comes across an opening they think you might be perfect for or interested in. 
If you've built a connection with them, they're likely to tell you about it, opening more doors for your professional advancements. 
Building connections with experts and reputable people can also help you improve your skills. For instance, if you ask someone to mentor you, you could learn a great deal from them, thereby adding to your skillset and making you more lucrative to organisations looking to hire. 
5 – Keep Filling in Gaps in Your Skills and Knowledge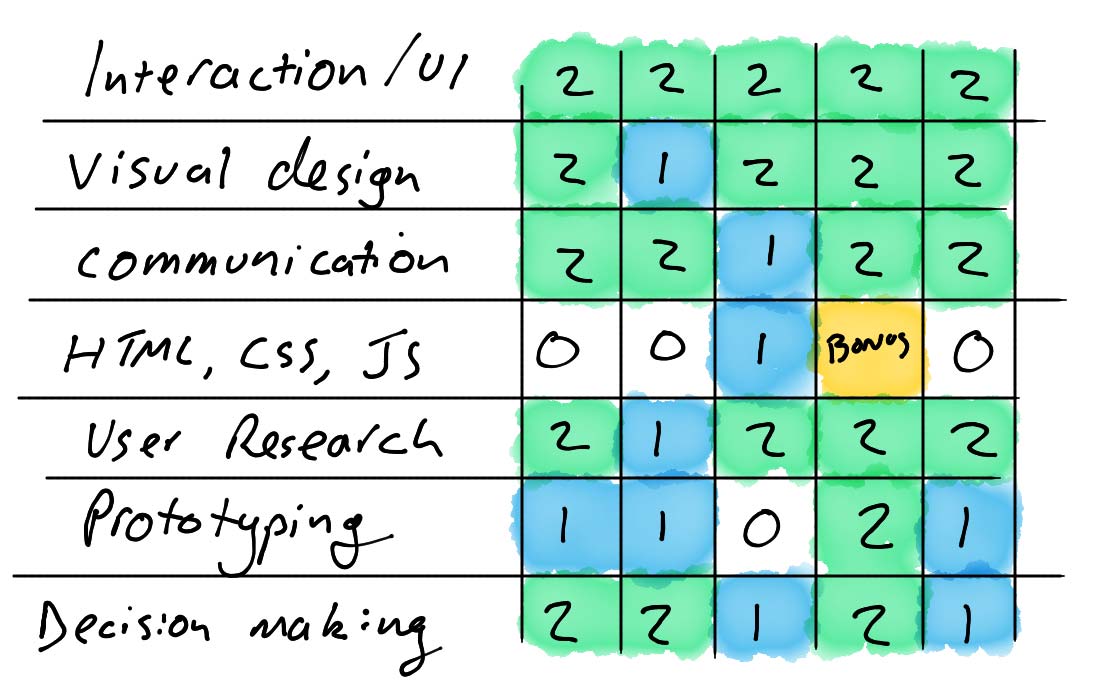 The process of learning never stops, and it never should. Every project you work on or every day that goes by presents an opportunity for you to learn something new and constructive. 
Filling in these knowledge gaps is essential to keep yourself updated with the latest graphic design trends and keep yourself one step ahead of the competition. 
Your willingness to learn also reflects in your attitude. Nobody likes a know-it-all, and if you behave like one, you'll be closing the doors to a lot of good opportunities. 
6 – Become a Freelancer
Once you pick up on all the necessary skills, it's always a good idea to apply for a freelancing gig. This is among the best ways to get the experience to get your dream graphic design gig. 
There are several platforms on which you can apply for such freelancing jobs, such as Upwork, Fiverr, Freelancer, and so on. 
Each of these platforms has millions of freelancers and customers who collaborate every single day on projects across domains and sectors. 
Once you build yourself a strong portfolio like we suggested a while back and fill in all the gaps in your skills and knowledge, you can stand a good chance of getting a freelancing graphic design gig. 
Apart from these, however, you must also work on knowing how to write a good proposal. Upwork, for example, requires all freelancers to submit a proposal when applying for a job, so if you can master this, you stand a better chance of working. 
The best part about freelancing is that it can also be a great way to build connections in the industry from the whole world, rather than just your own country. 
Hundreds of thousands of people end up working full-time for the organisations they initially were freelancers with. 
7 – Join Design Communities Around You
Given the extent to which the world is technologically connected today, people worldwide are forming mutually beneficial communities that help people collaborate and benefit from one another. 
You can do the same as an aspiring graphic designer. 
You can join several online and offline design communities to get the necessary exposure to new viewpoints, people, ideas, and connections. 
Often, one thinks that going through the internet teaches them everything they need to know about a subject, but meeting people often makes them realise that there's a lot more to each subject than meets the eye. 
Further, meeting different people can also lead to unexpected and rewarding collaborations, and people can often start their studios with connections they've made in these groups or communities. 
One such group is Graphic Design GoTo, which is on Facebook and is a large community of experts and freshers alike, offering an excellent place for people to collaborate or build connections. 
8 – Get a Degree or Diploma in Graphic Design
We suggested that you learn and pick up on all the skills necessary to get a graphic design gig. 
However, the best way to do this is to get a formal education in the subject as this can certify you in this skill and make you more viable for opportunities in this sector. 
Several institutes and colleges worldwide offer degrees and diplomas in graphic design, so you can choose from a wide variety and pick one that fits your budget and offers the skills you intend on learning. 
Another great thing about pursuing a formal education in graphic design is that it offers a tremendous opportunity to build connections. 
Even while people might not collaborate while in college, it makes a great conversation starter later in the future when interacting with alumni of people of the same institute. 
Lastly, the most significant benefit of going to college for a graphic design degree is connecting with professors and experts who become your mentors for life. 
Suppose you can foster a strong relationship with them during your education. In that case, they will be more than happy and willing to refer you for and recommend you to organisations looking to hire some good talent. 
They will also be open to teaching you more skills, thus making you a graphic designer with a strong portfolio for others to compete with. 
9 – Do Charitable Work
Sometimes, one of the best ways of spreading the word about your skills is to do some charitable work. 
For example, you can use your graphic design skills to create posters and other educational banners for orphanages or nursing homes. 
Alternatively, several networks of charitable organisations are well connected with the business world as they often rely on them for their support and contributions. 
Working with these organisations and offering your services free of cost to benefit them can be a great way to show your skills and stand a better chance of being referred by these people for possible openings for a graphic design gig. 
Alternatively, some larger charitable organisations also require an in-house design team, so working for them can also allow you to be hired by them. 
10 – Build Your Presence Online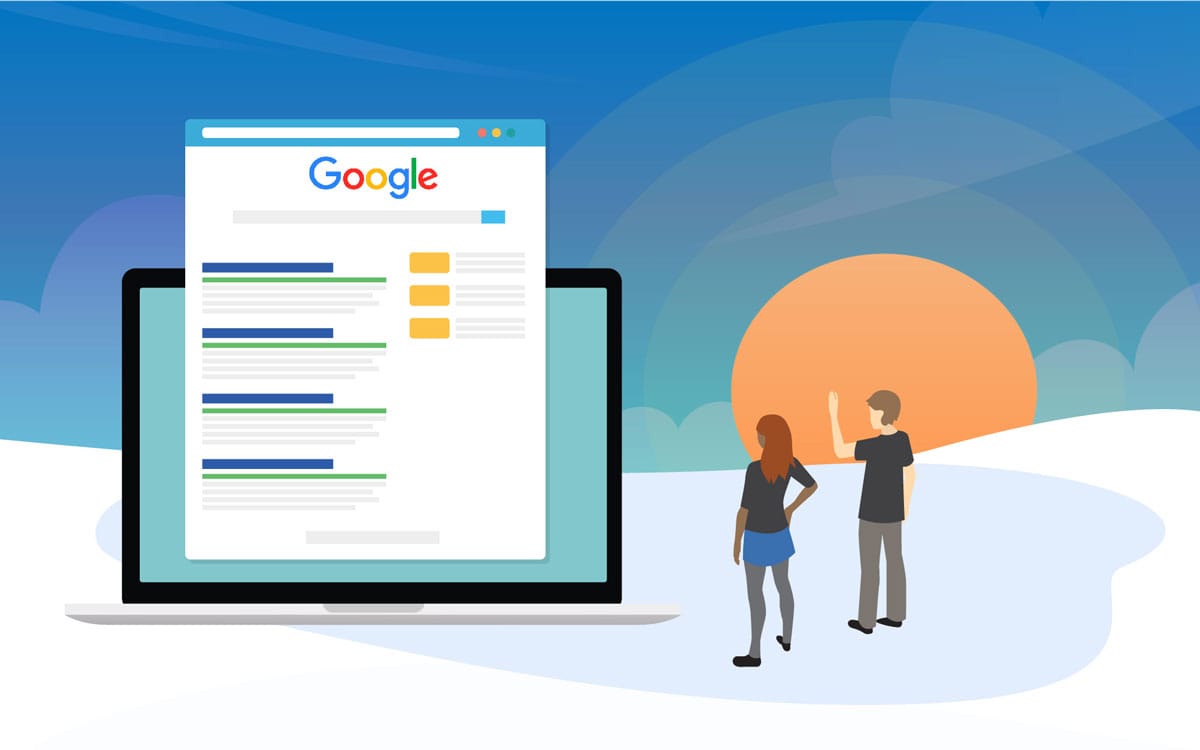 One thing you cannot miss out on doing as a graphic designer in 2021 has a robust online presence. 
While you could consider this another form of a portfolio, this is somewhat different as you share all your work with the world the moment you work on it. 
This could be in the form of a website or blog where you upload all your work and even write about it. 
There are several platforms on which a graphic designer can build their online portfolio. Some of these include Behance and Adobe Portfolio, among others. 
11 – Participate in Competitions
Like building an online portfolio, another great way of getting yourself recognised is by participating in competitions. 
There are countless competitions organised every day, and you can enrol in them depending on the theme or the subject. 
This can give you an excellent opportunity to put all your skills to the test and create something you're proud of. 
If you participate in a competition hosted by a more renowned organisation, the chances are that the winners will be covered in the news. 
So, if you can manage to create something that wins the judges over, you can stand the chance of having your name features in a newspaper or an online news portal. 
Further, organisations rooted in the graphic design industry always keep themselves aware of these competitions and scour the news for the winners to hire the best talent. 
As a result, enrolling in these competitions can be a great way to have your skills recognised and potentially get hired by a great studio. 
12 – Dip Your Feet in The Water 
Once you've done everything you can to build your portfolio, widen your network, and perfect your skills, you'll know when it's time to dip your feet in the water and actively start looking for a job. 
All the other methods rely on one thing leading to another, but at some point, when you're confident in your skills, you'll have to dedicate yourself to the job hunt. 
You can check out several portals like Monster and LinkedIn to find jobs in your niche and start applying for them. 
Sure enough, someone will hire you for your dream graphic design gig at some point, and that's when you'll taste the fruit of all your labour. 
In Conclusion
So there you have it. Here is how you can bag a graphic design gig. Keeping these tips in mind can go a long way to help you advance in your niche. 
And most importantly, you must always have the right attitude with a willingness to learn something new every day. 
Some day, you might become an expert and start your studio. 
You'll have a lot to take care of at that point, conduct market research, develop new ideas, and so on. 
So for all your lofty goals, good luck on bagging your first graphic design gig! 
Author Bio: Anjelica Rivera has almost 10 years of experience in cell-tracking, online monitoring, and cybersecurity. Her dedication to learning and testing cybersecurity threats, hack attacks genuinely contribute to the development of up-to-date content on celltrackingapps.com.