7 Signs Your Graphic Design Business Is Ready for a Rebrand
It's easy to get so involved in creating beautiful designs for others that you forget your company's look and feel.
Your graphic design business may be ready for a rebrand.
A rebrand can mean a lot of different things, however.
It might mean adding a pop of colour to your logo or completely changing your name and tone.
The Bureau of Labor Statistics reports 215,930 graphic designers in the United States.
The industry's growth rate is much lower than in some other sectors, so competition is fierce as new designers enter the job market each year.
You may have been designing for a short time, or you may have years of experience.
Never assume you have a corner on a particular market niche.
Always look at how you can sell yourself a bit better and reach more clients.
Here are some clear signs your graphic design business is ready for a rebrand and what to do.
1 – Your Vision Is Different
When you first get the gem of an idea for a new business, it is often slightly different from how the firm looks once it's operating.
Think about the way your customers see you.
If your logo design, name, or website don't match up to your brand image, it's time to rebrand.
Brainstorm everything associated with your business.
Write down colours that represent your brand, words, images, icons, and even mood.
Once you have a list of ideas, start narrowing them down to a style guide to represent who you are and what you stand for.
2 – The Company Culture Changed
As your organisation grows, your company culture is sure to change.
You may pride yourself on a family-like atmosphere and want your employees to feel part of something bigger.
Rebranding to meet the needs of your staff is a bit different than rebranding for the general public.
You'll want to change policies, add inspiring signs, and let your workers have a voice in the process.
You must communicate your values with staff.
Vinyl decals allow you to showcase core values to those who already work for you as well as new hires.
3 – Current Branding Is Outdated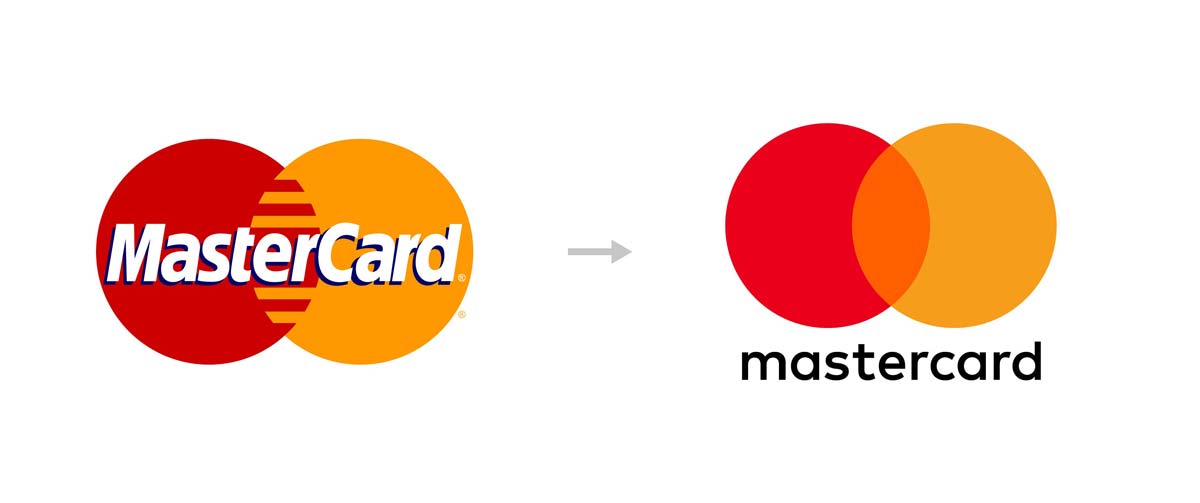 The designs of yesterday may look outdated today.
You've likely noticed companies such as Burger King rework their logo.
They may keep the overall gist of the image but update shading or colours, or add three-dimensional effects.
Look at your logo at least every five years.
Does it need a refresh?
You can bring in new trends without abandoning the original that made you a household name.
Leave the work in the hands of a professional designer, and you choose which version you like best.
4 – People Confuse You With Competitors
In any industry, there are symbols and colours in everyday use.
For example, many restaurants go for the colour red.
Icons such as plates, forks, or food items are standard.
What if one of your competitors has a logo and colours so close to yours that people confuse the two of you?
It is likely time for a rebrand.
Introduce a fresh colour palette or use a different symbol.
People react to colours emotionally, so choose your new refresh carefully.
Yes, it will mean completely rebranding your logo and colours, but it will also help differentiate you from the other company.
5 – Branding Doesn't Match Target Market
Over time, your target audience may change.
Either they'll age with you, and their tastes will adapt, or you reach out to new segments you hadn't planned on courting.
Does your current branding match your customers?
If not, it is probably time for a rebrand.
Start by surveying your clients.
What do they think about your logo, your website, your tagline, and your colour scheme?
Ask for input and sift through the responses.
Work with a graphic designer to plan a new look and bring your marketing and sales departments into the conversation.
They understand your customers better than anyone else.
6 – You Have a Bad Reputation
Maybe you made some mistakes or had the wrong managers in place.
You had some huge errors, and now your reputation is in the gutter.
Did you know that 79% of consumers trust online reviews as much as a recommendation from someone they know?
Once the poor image is out there, it isn't easy to repair.
It might be better to change your name, change your policies, and start fresh with a new attitude.
There are still people who will avoid your business based on past bad experiences, but you can show new customers you aren't the same brand you were in the past.
7 – The Company Grew and Needs a Professional Touch
When you first started your business, you likely did everything.
Perhaps your logo was do-it-yourself, too.
Maybe you wrote your style guide and didn't know to include sizing specs and typography rules.
Think about the things you did in the beginning and whether they serve the company you are today.
Bring in experts to tweak what you have and make it more applicable to your current business.
8 – Partial Rebrand
Keep in mind that you don't have to rebrand your business altogether.
You can change some things and do the work a little at a time.
Design a better logo one month and add a style guide another month.
Over time, you should continue to improve your brand image and know better who you are as a company.
Author Bio: Eleanor Hecks is editor-in-chief at Designerly Magazine. She was the creative director at a digital marketing agency before becoming a full-time freelance designer. Eleanor lives in Philly with her husband and pup, Bear.