10 Powerful Ways to Use Google Trends for SEO
Have you ever wondered how it would be if you are told what is trending the best on the internet today?
With over 5.6 billion Google searches per day happening on the internet, it is impossible to have everything tracked by a human. It would probably take forever. And that's why we created machines and applications.
Statistics show that with approximately 2 trillion global searches per year, Google is the most used search engine platform.
Every brand or blogger wants to be on the first page of Google's search list. Have you ever imagined yours to be there?
While it is a great feeling, there's much work behind the scenes to make it happen. One of the most powerful tools that one uses for this is Google Trends.
This Google tool allows one to understand the specifics as to how often a phrase or a keyword has been queried over a while.
It analyses Google searches to compare and display how many times a keyword appeared against users' total number of searches.
While there are many tools online for various purposes, especially when it comes to SEO or stabilising your webpage, Google Trends is the simplest and the most preferred tool.
With Google Trends, stay up-to-date on what's trending across the globe and how you can tap the ideas to the best of your needs to keep your content evergreen and ever trending.
10 Powerful Ways to Use Google Trends for SEO
Google Trends is an excellent tool for active users on the internet like brands, businesses, and bloggers. In short, Google Trends and SEO go hand in hand.
With Google Trends, search engine markets can fine-tune their strategies concerning keyword research. With this tool, one can search, analyse, and examine search trends that serve as great insight for their online conduct.
1 – Fish the Right Keywords
Google Trends offer free keyword research. Keyword search determines the number of times a phrase or word was searched for or looked up by internet users.
By entering a specific name or phrase in the search box, you can determine the number of searches and their popularity.
It's an excellent tool for marketing, SEO ranking, and establishing and channelise your social media presence. This information is shown in graphs and infographics that help in the straightforward reading of the data.
Using the right keywords, you can be sure of hitting that desired position on the SERP. Also, there is no denying that keywords are the basic need for any SEO-based content.
2 – Generate New Content
Providing fresh content for your readers is very important. Sometimes generating new content can be stressful, especially for bloggers. One easy way around this is to figure out using Google Trends.
The below image shows other suggested ideas for the keyword "South Indian Recipes" that many relatively search for. The popularity graph that Google Trends offer is also a great base to consider when to publish what content.
3 – Understand Local Search Trends
The 'interest by subregion' is a feature in Google Trends that allows you to find keywords trending in different local and adjoining areas.
This is helpful for businesses that want to know what the local area interests are, or it also helps to understand the trends to explore for expansion.
The below demography shows how "Vegan" is trending across many states in India and hat percentages.
4 – Knowing Current Trends
Google Trends are excellent to discover what's currently trending across the globe without even typing any keyword.
This feature shows what topics have spiked over the last 24 hours, and this is real-time data that helps people who want to create trending content. The "Category" drop-down helps you find the most trending searches in your industry.
5 – Find Niches
Google trend is a great tool that helps find your niches. If you are looking for a new niche, you might have to change the timeline to "from 2004 – Present".
This does not only show how the topic is trending but also the seasonal trends for the topic. This gives a clear shot view of if the trend for the topic is increasing or decreasing over time.
6 – Niche by Region
Find niche topics by region with Google trends. It is super helpful when a brand wants to advertise targeting by region.
The trends will let you know how many people are interested in a particular product or the keyword you are looking for. For example, the below graphs show how many people are interested in 'hair extensions' in two different states in India.
Based on these trends, you can make a fair assumption about how hair extensions are trending in these two states.
7 – Analysing Competitors' Position
Google trends' 'compare' option is great to check and understand how your competitors are performing. You can see how well they are performing.
This will help you analyse your position in the market or your industry. Let us, for example, compare two chains of restaurants – Subway and McDonald's.
The graph clearly shows how McDonald's is performing as compared to Subway in India. This graph shows that the former is trending and has always been the favourite.
8 – Google Trends for Shopping Ads
You can use Google trends effectively for determining the right time to create Google Shopping Ads. Google Trends' Google Shopping feature lets you work on this.
It tells you the best month to telecast your ads to earn more visibility.
From an SEO point of view, it is all about timing, and there is no better tool than this to help you track the right time for everything when it comes to marketing online.
The below graph shows how 'Gold Chains' are trending in India and based on this, any jewellery brand can make their shopping ads.
9 – Google Trends for YouTube
While Google trends are majorly used as a plus to SEO and improve your website's performance, it is also a great tool to boost your social presence, especially YouTube.
You can enter any search term and plan your YouTube calendar accordingly. You will know when people are interested in watching what kind of content when you explore Google Trends for YouTube.
10 – Tap the Right LSI Keywords
Google Trends is excellent for upping your on-page SEO game. It shows you the trending LSI keywords.
You can find them under the "Related queries" or "Related Topics" section. It shows up closely tied keywords with Google while reaching out for your target keywords.
The below image shows the other related words to "Dalgona Coffee" in the UK.
SEO is a very tricky subject to work on, and what better than a helping hand?
Be it keyword research or knowing the current shopping trends, Google trends are one of the best tools to perform the best SEO techniques for your web pages and have a significant social media presence.
How to Use Google Trends to Create SEO-friendly Content
Google trends is a very easy-to-use tool for everyone, including beginners, to create SEO-friendly content. Maybe you are an expert in picking the right niche. But still, many times, you might fail to come up with fresh content.
If you want to improve your content quality, you must go beyond just doing regular keyword research. You must understand your market well to provide them with the right content that they also like reading.
You can use Google trends to your advantage to learn market trends and create the right and apt content for your web pages. You can also use this tool to determine what other related topics are relevant for your readers to stick to your page.
1 – Brainstorm Some Interesting Ideas for Blog Posts
You can call Google Trends the best buddy for any blogger. It does not only help in finding how various keywords perform over time, but it also shows other related ideas for the keyword. All you have to do is enter a related word in the search box.
The graph under it will show you precisely the trends for the topic, and as you scroll down, you can also find related topics and related queries.
With the help of these, you can generate a good amount of new content. Once you get an idea about what is being looked up, you can quickly figure out what better and best you can come up with in terms of content and ideas for your blog post.
Trending searches is also a great feature to let you know what the best trending thing in your niche or industry is.
The 'Real-time' search tells you the kind of content people were looking for in the past 24 hours. You can also utilise the geographical and the category section to break down the information further.
2 – Find the Right Keywords
The 'related queries' section on your Google Trends page will give you the most searched keywords for the term you are looking for.
It is a known fact that for any content to rank in Google, it has to have the right, relevant, and enough keywords. While many keyword research tools are available online, Google Trends is the easiest one to work with.
Inserting the right keywords will help your readers locate what they are precisely looking for.
Keywords aim to bring organic traffic, which is great for any content online. Google Trends help you figure out both long tail and short tail keywords.
Here you can see many other related search queries and terms for 'Learn Guitar'. You can use these to come up with new blog ideas.
Use Google Trends to pick these keywords. But remember, inserting or dumping your content with keywords is not the right way to go about it.
You have to make sure there is quality content for the keywords you have used as well.
3 – Use Google Trends for Effective Content Calendar
While writing good content is one side of the coin, writing them at the right time is another. If you don't maintain relevance with the time and popularity of topics, then you might as well lose a good number of readers for your blog.
Creating a content calendar is one of the best ways to stay relevant with topics and time. And one of the best ways to do that is by using Google Trends.
Creating a content calendar can make your tastes like publishing blogs, social media posts, tweets, and much more straightforward.
For example, if your niche is writing about diet, you can find the best time to publish content related to diet. Posting content at the right time is excellent to boost your content marketing strategy.
Put your keywords in your Google Trends to create a compelling content calendar.
4 – Tap Seasonal Topics
Some topics lose relevance over time in a year. But when the time comes, you could put it to the best use.
So how can Google Trends help here?
With the best of its research, Google Trends can help you figure out when a topic is trending in a year and when it is not.
You can find the months when the topic is skyrocketing. For example, when you search for hill stations in India, you will see the trend in the search for those related words to go high around March/ May/ June or other months when the temperatures are high.
If you are a business that has a homestay in any hill station, then you can use Google Trends to see when to push ads and content for the desired and targeted audience.
5 – Understand Users From Your Local Area
Google Trends is great for local SEO. At the same time, you can use all of the other paid tools to understand how local SEO functions; you can always use Google Trends to get there quickly.
With this tool, you can set and understand how things work in your local area or a specific country.
You will also know those specific topics, though trending in a particular region, may not be trending in other regions.
And this is your key to understanding what region people to target when you write your blog. So, if you are looking to target the local audience, then there it is. Google Trends is the best tool for it.
6 – Know What Your Competitors Are Doing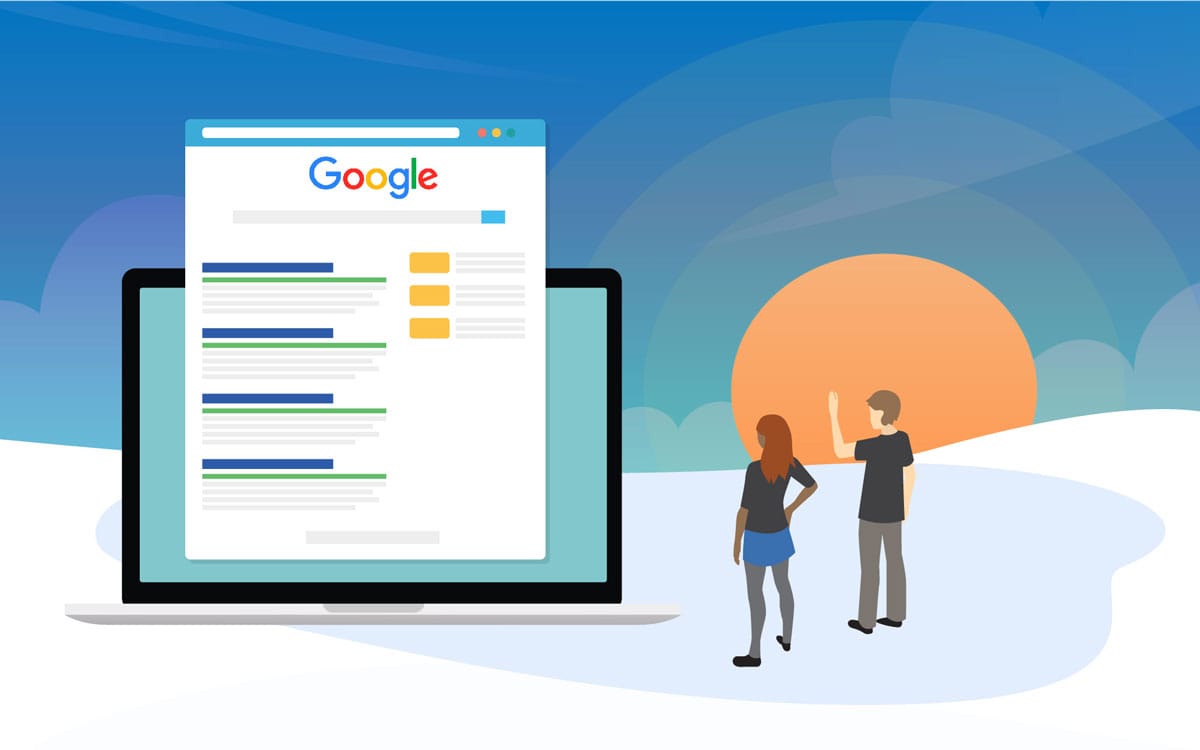 When it comes to content creation, being on top is very important.
It is necessary to stay updated and informed about the latest trends and understand how it affects your followers. For example, the lockdown in its initial phases had seen a rise in the number of food bloggers.
And for all of them to stay on the top, creating easy-to-cook and simple recipes was the key.
When you are into something, the best way to understand where you stand lies in determining and understanding where your competitors are heading.
Use Google Trends to compare what your competitors are doing and what keywords are they heading in. You can also add more than one competitor to compare the results.
Google Trends & SEO FAQs
What is Google Trends, and how does it work?
Google Trends is a tool by Google that helps you discover trends based on keywords and time frames. It provides keyword-related data that also shows its popularity.
It also shows what keywords are trending at various times in a year. The tool provides a search option to type your desired keyword and find how it is trending based on the region.
You can also see at what points over some time was the keyword trending.
What are the two sure-shot things you can check with Google Trends?
Google Trends is a great tool to help you do keyword research and analysis. You can type any keyword and see how the word is trending or is seen as interest over time. It also lets you figure out the regional tastes for a particular product, service, or any other keyword.
Another sure shot thing that Google Trends provides is competitor analysis. Compare products, brands, features, and other essentials between two or more brands. It also helps you identify industry-related queries and discover other related keywords.
How to use Google Trends for market research?
Now find popular topics in your industry with Google Trends. Find the perfect timing for perfect posts and ads by understanding seasonal patterns through Google Trends.
You can also do effective competitor research and discover trend patterns for various other aspects. By performing these critical researches, you can create the best marketing plan for your blog or your webpage.
How can I use Google Trends for content creation?
Google Trends helps understand various patterns of popularity for any product, topic, or keyword. With Google Trends, you can determine the most trending topics in your niche or industry.
You can also use this tool to stay on top by discovering trending topics. Google Trends is also great to create new YouTube content and optimise it with the right keywords.
How can Google Trends help in planning content?
With Google Trends, create the perfect content calendar with the help of the data it shows. The tool will help you understand how and what topics were in trend in the previous years.
Using this, you can understand when you can schedule your content to stay relevant with time. Make the most of this tool by determining and posting the right content at the right time.
Google Trends is super helpful for bloggers, content creators, and webpage holders. It is one of the most straightforward tools to plan your content for blogging and social media, especially YouTube.
When it comes to blogging, everything starts with one idea. And it is this phase that many struggles with. If you are looking for some inspiration, then you can always use Google Trends.
Google Trends is also excellent if you are experiencing creator's block. When used to its fullest potential, Google Trends can prove to be one of the best and the most effective tools to work with.
Author Bio: Joseph Schneider is the Marketing Director at Haitna Digital. He loves to write quality content on Search engine optimisation, influencer marketing, social media marketing, and data analytics. His goal is to write content that educates and creates an impact among the users.