What Is Google Discover, Why It Matters, and How to Optimise It?
Why all the buzz about Google Discover? 
While this content marketing tool might have gone unnoticed for some marketers, Google Discover, a rebranded Google feed, is a fantastic source of organic traffic for digital marketers. How so?
It enables you to quickly perform searches, find exciting topics even when you are not searching, or don't know what to search for on Google. 
So ideally, Google Discover is an element of search engine.
For this reason, several website owners and content marketers have begun relishing more traffic through mobile devices. 
All thanks to Google Discover, a new search feed in the Google application.
The rebranded Google Feed generates increased mobile traffic because developers customised and also optimise it for mobile. 
However, note that Google Discover is not Google News. They're different.
What Is The Difference Between Google News and Google Discover?
Google news helps users find what is happening around the world through top stories and relevant content, including videos. 
The Top stories feature displays informative results to searchers for news topics on a given search. 
However, Google Discover displays content that engages the user even without performing a search. 
You have the option to personalise what content Discover shows you by following topics. 
To appear on Discover, your content must be quality and your pages index by Google.
What is Google Discover?
Google Discover is an updated Google Feed that provides the content to users based on previous search history. 
It recommends content to searchers even before they perform a search. 
Put differently; you don't need to enter a keyword to find exciting topics. 
That is why Google defined the new product by three essential shifts:
A shift from answers to journeys
Queries to a query-less process of obtaining information
Text to a better visual way of discovering data
Besides, before the launch, the old Google Feed kept a more textual design, but the rebranded Discover contains a wide range of content pieces, including:
News materials
Videos
Photos
Newly published posts
Receipt
Evergreen content
For this, the new-look feed allows users to find recent content about what they love. Have a look at Google Discover in action below:
Source image via Google
In focus, you can quickly notice that Google Discover feed is customised and mobile optimised. 
Thus, consumers can comfortably personalise their feed to show content that interests them most.
All you have to do is tap the header of content that excites you to see related materials. 
You can also follow the subject to allow relevant content to appear on your Google Discover feed going forward.
Additionally, if you want to discontinue following a topic, you can do so by tapping the" More" button at the far right corner below your screen. 
Next, scroll down a little and tap the "Your Data in Search" tab to view topics of your search history. 
Then scroll down to browse or delete those that you no longer find interesting.
Google Discover can drive targeted traffic to your blog or website, so it should be part of your digital marketing mix. 
Why is Google Discover so important?
Discover is vital to your content marketing strategy and SEO tactics for many reasons. 
But we will discuss only a few. Did you know that Google Discover (GD) also functions as a reporting tool for analysing the traffic you're getting from the GD platform?
The new reporting tool has the same name, "Discover," and allows users to view traffic coming from their Discover platform. 
This characteristic lets you identify content that drives traffic, which you can replicate to create more materials that'll increase your organic traffic and SEO rankings.
In reality, Google pointed out that they include the new Discover report feature to Google Search Console to help share valuable data that will provide answers to questions you may have, including:
Your best content on Discover
How many times your website appears on Discover
Your content performance on Discover when compared to traditional search results.
The analytic data from Discover offers you valuable information that will help you scale your content marketing and SEO strategies. 
Also, search engine bots and other internet marketing channels prefer engaging content pieces that satisfy the reader's need. 
Google Discover is a typical representative of this trend. It presents consumers with personalised, engaging content.
8 Proven Ways to Optimise for Google Discover
While there are several ways to optimise your content to appear on Google Discover, we decided to address only the top five. 
1. Improve The Quality of Your Content 
A digital marketing strategy without content will gradually disappear from the scene. 
Moreover, producing thin blog content that does not offer any substantial value to your ideal reader will make your target market walk away to your competitors.
And if your competition gives them what they want, you bet they're not coming back to your site. 
Hence, Discover provides users with fresh, relevant content. 
But since GD focuses on quality over quantity, you should consistently create highly informative blogs that Google and your readers will love.
Therefore, when creating posts or updating relevant old blog content, strengthen them with more trending information. Optimise the content with more long-tail keywords and semantic (LSI) keywords phrases. 
Add appealing images and illustrative graphics to improve the quality of your post.
When researching key-phrases for your content, try to define user search intent. 
That is, search terms your audience is likely going to search on Google. 
Use these terms on new content materials and also to update older content.
Make your content to be like a creative speech that lands you an overwhelming standing ovation. 
It should have all the vital elements that keep your readers on the page from the start to the end. 
So, in addition to current data and keywords, use rhetorical questions to hook your readers and get them thinking.
This approach will increase: 
Your blog's time on page
Reduce bounce rates
Drive more traffic
Improve SEO search ranking
Boost your chances of showing up on Google Discover.
2. Optimise and Use High-quality Visuals 
Because the new-look Google feed emphasises on visual content, it makes sense to use quality images and optimise them correctly when producing content. 
Hence, Google noted that the Discover content could rank on the grounds of the content quality and the connection between the searcher's interest and the content.
So to improve your content ranking on Google Discover, you must do two things:
Publish blogs that your readers will find engaging.
Use quality photos and other visual content like videos and ensure to optimise them correctly.
Furthermore, make sure to use large images instead of thumbnails. 
That is because the search engine giant pointed out that large photos perform better on Discover cards. Here are the stats, according to Google:
Publishers gained a 5% increase in CTR.
3% more time on page
And a 3% boost in user satisfaction.
These improvements are the result of using large high-quality photos that are at least 1,200 px wide. 
3. Publish More Video Content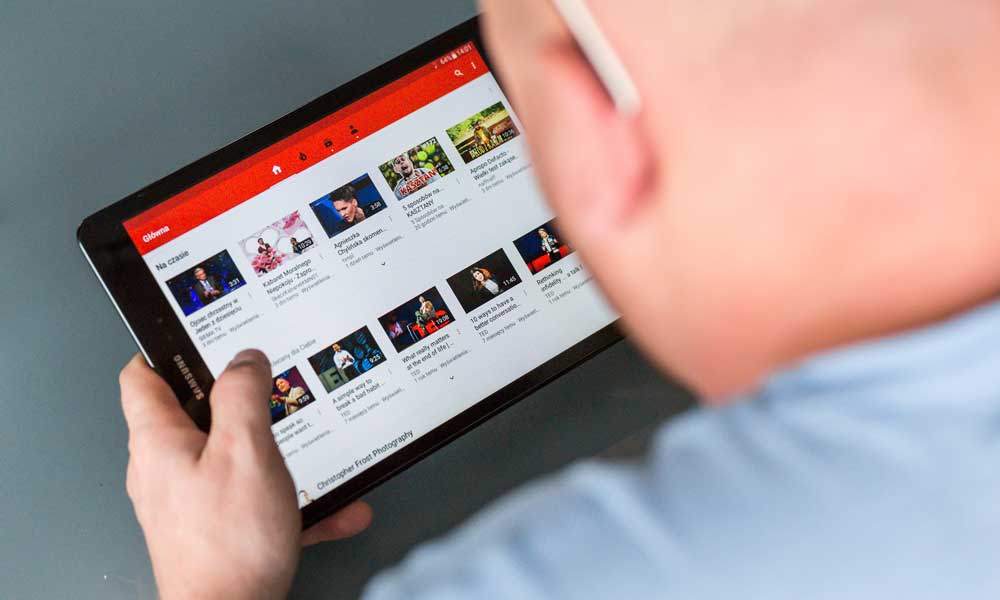 Discover will make your materials more fascinating if you include quality images. 
And because video marketing is taking over the digital marketing landscape, Google Discover is more focused on visual content.
Thus, create and publish different types of videos within your niche. 
Some of the best videos are those you produce from existing blog posts that are performing well on Google. That is content that's generating massive social media engagement.
So study your analytic dashboard to find the best performing posts and transform them into videos. You can create the following content:
The point is to develop compelling videos your audience will find interesting. After all, people want to see more video content from brands.
Graphic via HubSpot
A survey by HubSpot revealed that over 50% of consumers prefer to see more videos from marketers than other content types. 
4. Comply With Google's Content Policies
According to Google, your content must conform to their content publishing policies if you want to appear in Discover. 
It means that your content should meet the Google News guidelines. But that is not to say your materials will be in Google News. 
Instead, it means that if your content appears in Google Discover, it has met Google content policies and could be featured in Google News. 
So ensure to comply with their publishing policies to increase your chances to get featured in Discover.
5. Tell Your Audience to Add You on Google Discover
The Discover app allows users to decide what sources to add and what topics to follow. 
But your buyer persona may not include you unless you tell them. So it is best to ask your readers to add your blog or website to Discover.
In that way, they Discoer will be notified them when you publish new content, or when Discover picks material from your blog. 
To add interest is simple and straight forward. For example, I add SEMrush to my list of interests and here is how I did it:
Open Google Discover app and enter your interest in the search bar (I searched for SEMrush) as you can see in the screenshot. 
By adding SEMrush to my interests in Discover, I will be receiving updates from the SEMrush through Discover.
The results page may or may not show a "+ Follow" button. 
As in my case, I did not see the (+ Follow) tab. 
So I scrolled down a little and found it. See screenshot. 
Therefore, if you enter your interest and didn't see the plus sign follow button, scroll down, and you will see it.
Then, tap the "+ Follow" to start following the blog or website that interests you. 
When you click the follow button, the plus sign will change to a checkmark (✓), indicating that you are following the blog or publication.
Given this, when there is a new post from SEMrush, Discover will display it to you. 
It will help improve traction with existing readers. 
Although I couldn't find data for this, it is logical to say that, the more users add your blog to Discover, Google will better understand that your content pieces are increasingly relevant.
That will strengthen your position and search rankings.
6. Optimise Your Website for Google Accelerated Mobile Pages (AMPs)
Google Accelerated Mobile Pages (AMP) is a remarkable component in improving website user experience (UX). 
The developers built it for speed, and as you may already know, page speed is an element of Google ranking factor. 
That is because an improved page speed enhances user experience and contributes to user satisfaction.
On the other hand, a slow-loading website is one of the reasons why people would live your website and not come back. 
So optimising your site for AMP is crucial to showing up on Discover. 
That is why the Discover report feature on Google Search Console (GSC) provides you with a comparison option to measure AMP and non-AMP data.
As a result, by optimising your pages for AMP, you are giving mobile consumers a remarkable user experience (UX).
7. Publish Trendy and Evergreen Content
As mentioned earlier, Google Discover displays a mix of fresh and evergreen content that is relevant to users based on past searches. 
This activity enables consumers to stay up-to-date with the latest trends of interests. 
At the same time, the evergreen content will entertain and add value to their lives.
Looking at it from a marketing perspective, it is a win-win situation. 
For example, when you produce evergreen and new-worthy content, Google will pick it up and show it on Discover. 
Then your Discover posts will attract more engagement and drive organic traffic back to your site, resulting in increased brand awareness and also establish you as an authority. 
Once established, you will build a loyal community of return readers round your blog, which will, in turn, bring you more targeted traffic and boost your Google search ranking.
8. Research Your Competitors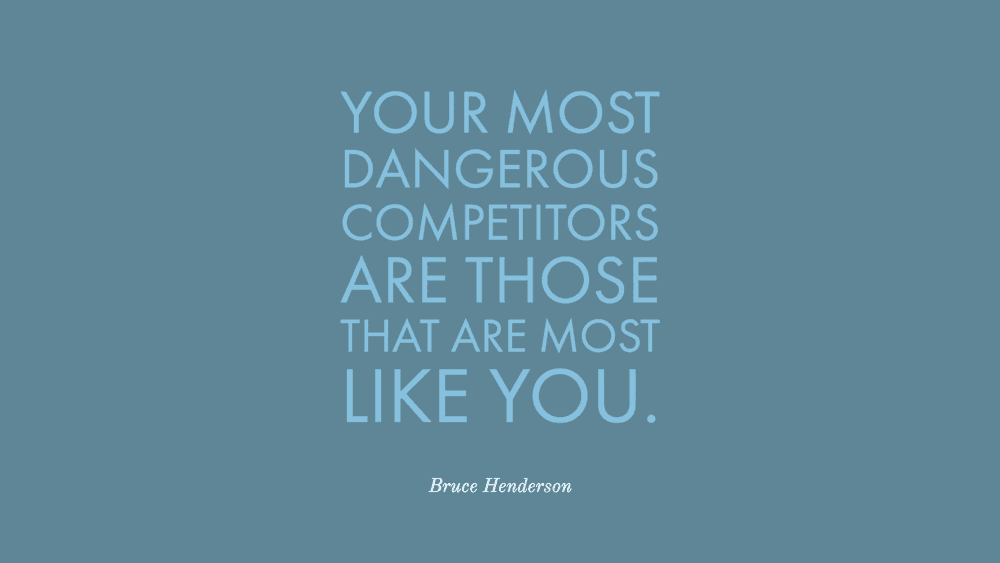 Earlier above, I outlined the types of content the rebranded Google Feed likes to display. 
However, it would be worthwhile to research your competition to understand better why Discover is showing competitors' content to users and not displaying yours.
Since you are in the same niche and publishing the same types of materials, ask yourself:
Why is Google Discover showing your competitors' content to users?
Why is your content not appearing on Discover?
What is your competition doing differently?
What makes their content pop?
Do I have to come up with a different angle when creating content?
These are a few questions that will help you understand how to get your posts on Discover. 
Moreover, I advise you to follow relevant topics on Google Discover to help you know how this content marketing tool organises the materials it displays to users. 
The data will also give you knowledge on user behaviour and why Discover choose those content over yours.
Are You Ready to Appear on Google Discover?
Now I believe you have a better idea of what Google Discover is and how you can optimise your blog content to appear on Discover searches. 
So follow the tips above and optimise your posts well enough to allow Google to pick your content and show it on Discover.
The better you improve your content quality, the more you enhance the user experience, improve SEO, and increase search engine rankings.
What other tips can you add that will help our readers? Please, tell us in the comments section!