How to Use Email Retargeting To Grow Your Business
Email retargeting uses a customer's browsing activity to send them further marketing messages. It usually involves sending a campaign with a link to a landing page. This page is designed to convert a website visitor into a lead or sales opportunity. Retargeting helps to reduce ad spam and increase relevancy to your customer.
This guide will give you step-by-step instructions on how to start using email retargeting, which is a powerful tool to gain leads. It is very popular for growing your business, especially if you are starting up. This is one of the best ways to get quality leads to your website and make sales. This guide will provide you with everything you need to know about it.
So, you've spent a ton of money building a great product or service and want to sell it, but you're struggling to get people to buy it. You've tried everything: paid ads, free giveaways, sales pages, and more. You've even hired a designer and a copywriter, but nothing seems to work.
Well, you're not alone. Most of us struggle with figuring out how to use email retargeting to grow our businesses.
But what if I told you that email retargeting isn't just about getting more leads; it's about turning those leads into customers? What if I told you that it's not about getting more leads; it's about turning those leads into customers? What if I told you that you don't need to spend money to grow your business?
That's precisely what I'm going to tell you.
What is email retargeting?
When you send an email to your audience, they see it immediately and in their email inbox until you get rid of it.
For example, let's say you sell a pair of shoes for $60. That email gets sent to your list, sitting there for three days before being deleted. You're wasting money if you don't send it to anyone else and only buy it for your own eyes. But it's free if you buy that pair of shoes, sell it to another person for $160, and send them that email.
So, what is email retargeting? It means sending the same email to a targeted list of people who get the chance to buy something else from you. That's how you turn $60 into $160, which is a pretty good return.
Best Email Retargeting Strategy #1: Giveaway
This is one of the most common forms of email retargeting, so it's a great place to start.
If you're creating a new product and want to give it away, do this:
Create a website with a giveaway form where users enter their information in exchange for a chance to win.
Then, send out emails to those who signed up for the giveaway. Make sure they've signed up for your mailing list, and remind them about the giveaway.
Include a link to your giveaway page in the email.
After the winner wins, ask for their contact information, and send them a follow-up email telling them their winnings have arrived.
That's a pretty basic way to create a giveaway.
Best Email Retargeting Strategy #2: Survey
A survey is a great way to get a snapshot of your audience's preferences and attitudes.
You can use surveys to find out:
Who your audience is (what demographics they belong to)
Where they're coming from
What are their interests?
Which websites do they visit?
What they think of your brand
What products do they like, and why
How much they'd be willing to pay for that product
Best Email Retargeting Strategy #3: Personalised Emails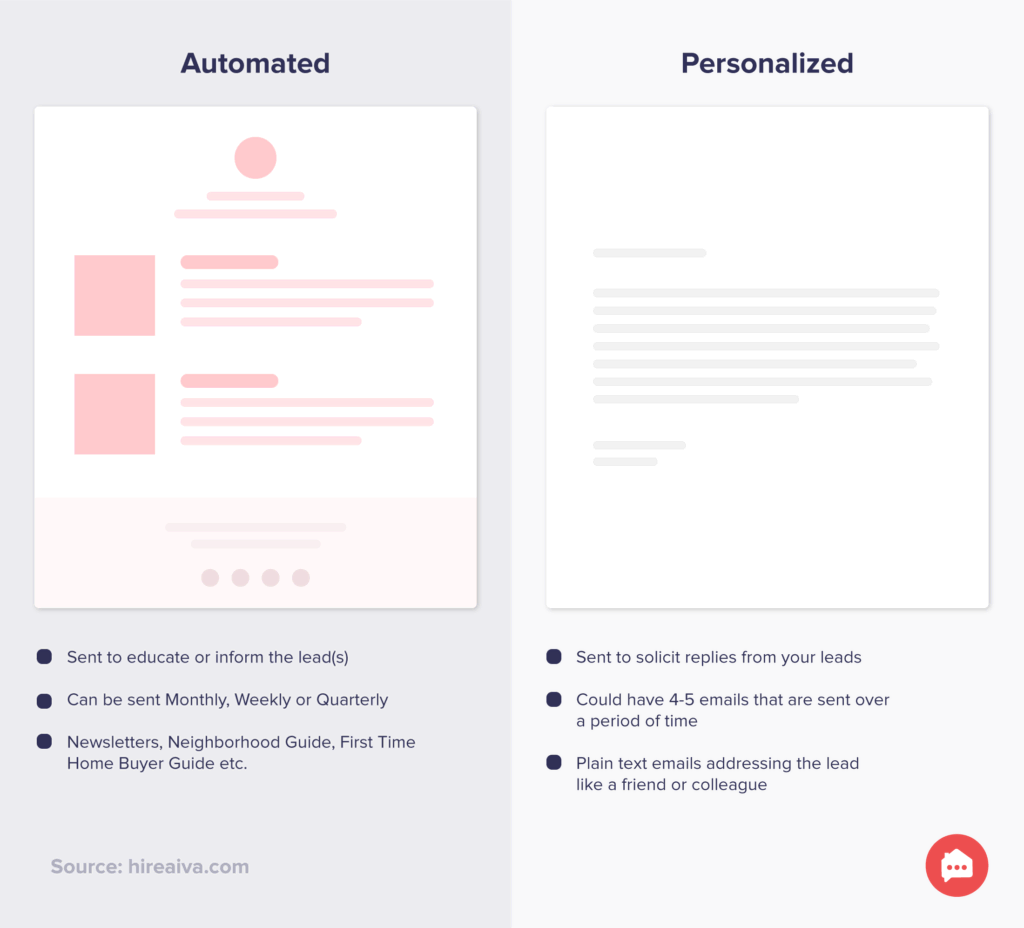 Let's say you're offering an affordable product and want to target people who are interested in the product.
You can do that by using the same techniques described above. Still, instead of sending the same email to everyone, you'll create a series of personalised emails with different images and copy.
For example, your audience might be:
Women interested in baby showers
Men interested in wine tastings
People interested in personal development
Or maybe:
People interested in travel
Those interested in business growth
People who enjoy gardening
People who are looking for a job
And so on.
Best Email Retargeting Strategy #4: Email Marketing Automation
Email marketing automation makes it easier for your audience to buy from you.
Email marketing automation allows you to create an automated system that sends relevant emails to your list.
It doesn't matter what you sell; the key is finding the right combination of triggers and segmentations and then designing the best email sequence to push your audience to take action.
Email marketing automation is perfect for:
Retargeting
Customer service
Lead nurturing
Personalisation
Content creation
And more.
Best Email Retargeting Strategy #5: Appointment Setting
When you're building a new website, a few things will happen.
One of them is that your website traffic will increase. So, what if you send your website visitors an email which says something like this:
"Hi, I know you visited this website today. Would you like to book an appointment to discuss your needs with me?"
Now, it's possible that some people won't take the bait. Maybe they didn't find you on Google or weren't sure they wanted to work with you.
But there are plenty of people who will respond to that email. They'll see the subject line and decide to take a peek inside.
You then send them a customised message, inviting them to a webinar, live chat session, or schedule a phone call.
This approach is an excellent way to convert new website visitors into leads.
Best Email Retargeting Strategy #6: Referral Marketing
Another effective way to retarget people who've already visited your site is to ask them to send a friend.
If you have a website that generates revenue, you could give new subscribers a gift and encourage them to share a referral code with their friends.
For example, selling wine could offer new subscribers a gift card for $50. After the subscriber signs up for their newsletter, they can send it to all their contacts, which may result in more sales.
How does email retargeting work?
Retargeting is the process of reaching out to users who haven't purchased your product or service yet and asking them to come back to your website so they can complete a purchase.
Email retargeting is a highly effective strategy to boost revenue and generate conversions. According to Hubspot, 70% of consumers are more likely to purchase after receiving a personalised email they were interested in.
Email retargeting works because users are already interested in what you're selling. Therefore, a personalised message provides a chance to communicate with these people directly and let them know that your business is relevant to them.
How Can I Retarget My Users?
The email retargeting process typically involves two parts: segmentation and targeting.
Segmentation involves finding users based on their behaviour. Once you have identified these individuals, you can create segments to send emails tailored to each user.
You can use a range of metrics to segment your users, such as location, gender, age, product purchase history, and even website traffic.
Tagging allows you to identify a specific audience using a segment. If you've identified an audience interested in a particular topic, you can tag them with that specific interest. Then, you can choose to send emails to this segment whenever you publish a blog post or offer.
Retargeting works best if you use a tool that helps you to automate the tagging process. For example, Facebook's Dynamic Ads can automatically tag users with interests based on what pages they like or which products they view.
Trying to tag manually can be time-consuming and prone to error, and you may miss opportunities to reach people with similar interests.
Why Do I Need to Retarget My Audience?
One of the most effective ways to increase sales is to encourage users to come back to your site so that they can buy your product.
The goal of email retargeting is to make your visitors aware of your brand and entice them to come back and purchase.
Your sales and conversion funnel is a perfect example of how email retargeting works. First, your users receive the marketing messages and are influenced to visit your site. Then, they make a purchase or convert to a trial.
If they don't complete a purchase, you want to retarget your users so that they come back to the website. After they return, your sales team can communicate more effectively and offer a better experience.
Does Email Retargeting Work?
If done correctly, email retargeting can significantly increase revenue. A report from Truelist found that companies that implemented retargeting saw a 20% increase in their average revenue per customer.
According to KissMetrics, retargeting can increase conversion rates by 40%. However, this figure varies depending on the industry and the type of product you're selling. In one study, the conversion rate for eCommerce retailers increased by more than 50%, compared to an increase of just 10% for other industries.
If you're unsure whether email retargeting will work for your business, test it with a small sample of your users first.
When Should You Use Email Retargeting?
You're probably already doing this without knowing it, but email retargeting is the process of delivering the same message (or a similar one) to your contacts based on where they've been on your site.
You can create an email list of your prospects and customers using your website's contact forms, lead magnets, or other tools. Then, you can create a landing page with the content you want to share with them. That page could be a blog post, a video, a quiz, or even a page of social media content.
When people visit that landing page, they're presented with a form that asks them to give you their email address. You can use this information to send them personal emails about their interests and needs. If they've visited your blog, you can share an article or recipe related to your products. If they've filled out a survey, you can thank them for their input and offer a discount to them.
Here's an example of an email that I sent to my email subscribers that offers a gift to those who complete a survey.
This type of email marketing works well when the pages you're sharing have similar goals, such as offering content or a discount. In addition, the email should be short and to the point. A long email, including a survey or a video, will likely annoy your readers.
However, you don't need to limit your retargeting efforts to only your blog posts and product pages. The content you share on social media is excellent for retargeting because it's less likely to annoy your audience. You can also retarget your email subscribers with links to your latest blog posts or social media posts.
How to Retarget Your Email List with Social Media
There are a few ways to retarget your email list on social media, depending on your platform.
Facebook
On Facebook, you can add a pixel to your site that tracks your visitors as they navigate from page to page. With this information, you can retarget your email list to send them specific messages related to your products and services. You can also use custom audiences to target specific people.
For example, if you sell high-end kitchen appliances, you might want to target your list of potential customers with emails that feature recipes that include those appliances.
Pinterest
Pinterest is a unique social network because of the way it categorises and organises the pins that appear on your feed. That means you can use Pinterest to retarget your email list with ads related to the content they're viewing on your website.
If you're looking to sell kitchen appliances, you could offer an ad that includes a recipe for a specific kind of meal. Or, if you sell organic clothing, you could promote a shirt with a healthy eating tip.
Twitter
Twitter is a social media platform often overlooked for its ability to retarget your email list. Setting up a Twitter ad that features a specific tweet is easy. For example, you can send your list of followers a tweet that features a link to a blog post that you think will appeal to them.
Creating a relevant message for your audience is key to a successful Twitter retargeting campaign. You can target a keyword phrase, but it's important to remember that the message needs to be relevant to your audience.
YouTube
Your YouTube channel is another great platform to retarget your email list. You can create a targeted ad on YouTube that features a video of your products or services.
For example, you could promote a video of your chef demonstrating a recipe for a new dish. The recipe could then feature a link to your store, so your email subscribers can purchase the dish.
What Kinds Of Tools Do I Need?
Email retargeting tools offer several different options. However, the key to success is understanding how to use them in combination with each other to get the most out of your email marketing campaigns.
There are two types of tools available:
Email marketing platforms: these include email marketing automation systems and CRM solutions, such as Marketo, Eloqua, Hubspot, MailChimp, Constant Contact, etc.
Automated tools: These tools are designed to help you automate your emails. These tools are used to optimise the performance of your existing emails.
Email marketing platforms
Email marketing platforms, or email marketing automation systems, are used to manage the workflow of your emails. For example, they help you send targeted messages based on the behaviour of your subscribers.
They also track performance metrics for each campaign so that you can monitor and optimise your performance.
Many different email marketing platforms are available, each offering varying features and functionalities. For this reason, it's best to consider your needs before choosing a specific platform. It may be better to start with a basic solution and then add the tools you need later rather than invest in a tool that won't fit your needs.
It's also important to consider the cost of your emails since some systems have much higher costs than others.
Regarding functionality, some email marketing platforms offer tracking, segmentation, and personalisation, while others are designed for automation only. Some offer both of these functionalities, while others are specifically built to help you improve your performance.
Some email marketing platforms are designed to help you improve the performance of your emails. These are known as "automated tools."
Automated tools
There are several automated tools available on the market today. Automated tools analyse the performance of your emails and help you optimise the performance of your next campaign.
These tools are helpful in situations where you're sending the same message to multiple audiences. They also come in handy if you have an extensive subscriber list and want to run the same email campaign more than once.
You can also use these tools to create emails to deliver your messages more efficiently.
The following are some of the top automated tools currently available on the market:
Mailerlite offers one of the best email marketing platforms on the market. It's ideal for those looking for a comprehensive email marketing solution.
With Mailerlite, you can automate the process of creating your emails, track the performance of your campaigns, and create a report on the performance of each email. This platform also provides several pre-built templates to help you get started quickly.
Mailchimp
Mailchimp is an email marketing platform that enables you to build your audience and connect with customers.
You can use it to create personalised messages and track the performance of your emails. This allows you to reach your target audience more effectively. You can also track customer interactions and identify your customers' buying patterns, helping you decide on the best approach to reach them.
Mailjet
Mailjet is a cloud-based service that lets you deliver your emails and text messages.
This platform is highly flexible and customisable, meaning you can change your emails and texts within minutes. You can create personal messages, set up multiple emails, and track the performance of your campaigns.
Get Response
Get Response is a simple and affordable automated tool that allows you to create personalised emails and text messages in seconds.
You can create and edit emails and texts directly from your web browser. It's also straightforward to integrate into your CRM system.
Active Campaign
Active campaign is an email marketing platform that enables you to create targeted, personalised messages and send them using various methods.
You can track the performance of your messages, set up multiple emails, and integrate your database. The platform has several built-in templates, allowing you to get started quickly.
The best tools combine email marketing platforms and automated tools. You can use the tools to manage the workflow of your emails, create personalised messages, and track the performance of your campaigns.
How To Track Results With Email Retargeting
As your business grows, you must know where your customers are coming from.
Email retargeting is one way of identifying and engaging with specific audiences based on the email they send to your business. When you retarget your emails, you're targeting customers that have already expressed interest in your product. You're also making delivering relevant content to prospects and customers more accessible, ensuring that your messages aren't ignored or disregarded.
You can track results with a variety of methods, including:
Analysing your conversion rate
Monitoring the number of clicks
Monitoring the number of opens
Evaluating open rates
Analysing your bounce rate
Analyse your data to see which method is best for you and your business. For instance, if you're seeing that your bounce rate is high, it may be that your emails aren't being opened. Try changing your message or subject line to entice people to open your emails and get the desired results.
You could send your emails to the wrong audience without getting many clicks. Make sure you have an audience list customised to your business. When it comes to retarget, you want to ensure that you have the right people on your list so that you can focus your efforts on those individuals who are most likely to buy.
Analysing Your Conversion Rate
A conversion is any action that indicates that a prospect or customer is ready to move on to the next step. Some conversions include:
Purchases
Signups
Lead generation
If you're wondering why your conversion rate isn't higher, it may be that you're missing out on a few things. Here are a few questions to ask yourself to determine if your campaign is working for you:
Did I provide a compelling offer?
Was my audience targeted and relevant?
Was my message personal and engaging?
Did I send my emails at the optimal time?
Did I use a strong subject line and a call to action?
Did I monitor my emails closely and respond to my customers quickly?
Did I follow up after the initial interaction?
Am I offering a promotion that my audience would find valuable?
Monitor your conversion rate so that you can find ways to improve your campaign. Are your emails converting more than you expected? If not, it may be that you need to change up your strategy.
Monitoring the Number of Clicks
As your audience engages with your emails, you'll want to know how many clicks each message gets.
Should I Pay for A/B Testing?
People spend hundreds or even thousands of dollars on A/B testing without realising that they can easily replicate the results for free. Here's why.
A/B testing is a marketing technique comparing two web page versions. The goal is to determine which version converts better. Usually, the first version is the control (the "A" part of the A/B test). The second version is the treatment (the "B" part of the test).
By comparing the two versions, you can measure the effectiveness of the treatment by determining whether it improves the success rate or increases sales.
There are many reasons to conduct A/B testing, including:
Increase sales and profits
Compare a new design against a well-established design
Determine the best time of day to release a new product
Learn which type of content works best
Test different layouts and copy for your landing pages
Each of these tests involves a controlled experiment in which a group of users is exposed to a particular treatment while a different group is exposed to control. For example, in one landing page version, you'd include a specific piece of content; in another, you wouldn't. This allows you to see which version generates more leads and sales.
The only thing that costs money with A/B testing is the time you spend on the project. It's easy to implement, which means that it's the perfect strategy to use if you're trying to decide on a new direction for your business. You can replicate these results for free if you're a small business.
Not all visitors will convert, but by tracking them, you'll learn what content works and what doesn't. You can also use this information to make changes to future campaigns.
Conclusion
You can capture emails and retarget your visitors to your site with email retargeting. This is an easy and effective way to increase conversions.
There are many ways you can use retargeting, but I'll go over three simple ways you can use it.
The first way is to get your subscribers to convert and buy your product. You can use retargeting to remind them of your offer.
The second way is to get your subscribers to subscribe to your list. You can do this by retargeting them with a special deal.
The third way is to grow your email list. You can retarget your subscribers with special offers or bonuses.
Subscribe below to learn more about using email retargeting to grow your business!