Top 7 Things That a Designer Can Do & Your Design Tool Can't
Designers create visual concepts (images, videos, or website UI) to communicate ideas that inform, attract, and convert customers.
Design tools, on the other hand, are computer programs that can help you create a design.
73% of businesses​ invest in design to help their brand stand out from the competition.
But the question is, should they invest in designers or a design tool?
Let's take a look at the things a designer can do for your business, and your design tool cannot.
1 – Designers Create Designs That Entices Your Customers
Your success depends on how your customers view your product or website.
If the design isn't compelling enough, they will likely head towards your competitors.
Good designers create your buyer personas to understand better who your customers are, what they need, how they think and behave to create a captivating design.
Can your design tool do that? Definitely not.
Besides, when a designer has a good idea of who your customers are and what they need, they are more likely to design through the eyes of the people who are going to use your product.
A good designer creates a design that tells your brand story, is easy to interpret, and gives users a reason to choose you.
Design tools have limited templates that you can use to create a design, and more often, it is not good enough to send a powerful message.
Read More: How to Boost Your Website Rank with UX Design
2 – Designers Can Think Outside the Box
No matter how high-end your design tool is, it cannot think on its own. You will have to provide input to it.
On the other hand, designers take time to understand your product, research your competitors, and think outside the box.
This enables you to come up with designs that are entirely different from your competitors and compels your prospects into converting.
For example, ​Green Mountain Energy​, a renewable energy company, highlights its purpose on its homepage via custom graphics.
The design includes a solar panel, a windmill, a house, and lots of greenery.
While the design looks simple, it sends out a powerful message. It indicates that with clean energy, our planet will remain safe for longer.
Now, if you look at the two top competitors of Green Mountain Energy, you'll clearly understand what a good designer can do.
Competitor 1: CleanChoice Energy
CleanChoice Energy used a real picture and added some text, probably with the help of a design tool.
But does it look compelling? At least not to me.
Competitor 2: Bullfrog Power
Again, they have done the same thing. Used a real picture, added some text over it.
There's no clear message in the design.
It's all about their offerings and not why a customer should choose them over other similar businesses.
Remember, a good designer will show you what you want to see.
And, a great designer will show you what you thought you wanted to see.
3 – Designers Tie Their Decisions With Your Goals
What do you want to achieve with the design? Convert more customers?
Build brand awareness? Get people to talk about you?
Your design will change depending on your business goals.
For instance, if you want more customers, the design should reflect on why to choose you (like Green Mountain Energy example).
However, if you wish to increase brand awareness, it should indicate who you are, what you do, and why you do it.
A good designer understands this and can tie their decisions with your goals.
Besides, they can let you know the "why" and "how" behind the "what."
Why do they think what they designed will work?
Why do they consider your customers will love the design?
How does the design reflect your goals?
How does the design align with your company values?
For instance, if you analyse any well-established company's logo design, you will find there's a meaning behind it.
For example, Nike's logo is derived from the goddess' "wing," "swoosh," which symbolises the sound of speed, movement, power, and motivation.
When someone initially looks at the Amazon logo, the arrow at the bottom might look like a smiley.
But, there's more than what meets the eye.
The arrow in the logo points from a to z, highlighting the fact that you can find almost everything at Amazon.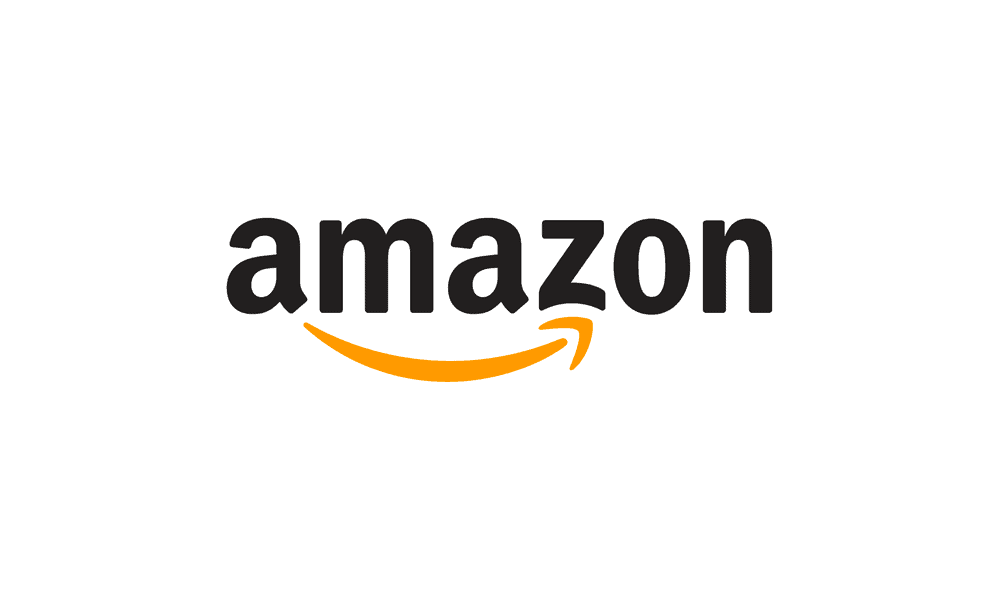 Design tools don't have this capability.
They can provide you with hundreds of templates for your goals, but can't explain which one is perfect for you and why it will work for your business.
4 – Designers Work Well In Collaboration
It's almost impossible to create a good design all by yourself.
You improve things when you talk to people with different viewpoints, knowledge, and experience.
The most significant advantage of working in collaboration is that you can ensure that the design aligns with your business goals and target audience.
Another benefit of collaboration is that you get to know if the designer is on the right track.
For instance, if you are expecting "A" (in the capital) and your designer is designing "a" (in small), you can let them know in the early stage, thereby reducing the number of edits required.
In the case of UI/UX design, a collaboration between designers and developers is essential.
The developers can highlight which things are possible to code (based on their knowledge and skill) and which are not.
5 – Designers Take Feedback and Criticism
When you hire a designer, they are subject to feedback and criticism based on their work.
A designer confident in their decisions is more likely to take criticism positively and improve the design accordingly.
If you are working with the designer for the long-term, you will likely see an improvement over time.
Another benefit of having a designer is that they can discuss things like what they should have done (instead of what they did), and why.
This will give them a better understanding of your requirements and expectations.
However, you can't provide feedback and criticism to your design tool, only to its developers.
And, there's no guarantee that they will work on your feedback to improve the tool.
6 – Designers Add to Audience Memorability
The human brain processes visual information faster than verbal or textual data.
Besides, a consistent visual tone ensured by a graphic designer will add to your audience memorability.
Whether it's a business card, social media posts, or a creative graphic designer, having a consistent visual tone will increase the recognisability.
For instance, if you visit Mcdonald's Instagram page, most of the designs are in either white or yellow backgrounds.
This consistency makes it easier for your customers to recognise your brand (even without a logo).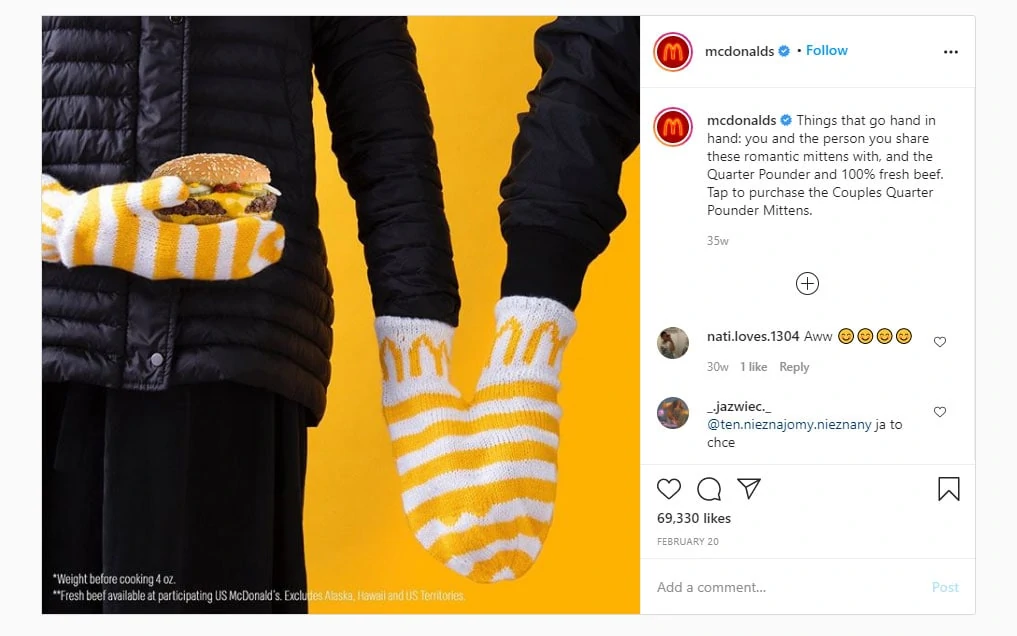 In the case of design tools, you choose a few templates repeatedly, and it will get boring.
However, designers know how to stay consistent with the visual tone and still not look boring.
7 – Designers Add a Sense of Uniquity
Thousands of people (or more) use the same design tools every day.
No matter how much you customise the template (or the image), there will be again thousands of people doing the same.
How do you think it will make you stand out from the crowd?
Designers, on the other hand, ensure that the design they create is unique and conveys your message to viewers.
In fact, behind every great design, you will find a factor of uniquity (even when the design idea is copied).
The best example of this would be Amazon Echo and Google Home.
Amazon released the Echo in 2015, while Google launched Home in 2016.
They have a similar design (and functionality), yet are different in their own ways.
And, both Echo and Google Home are loved by customers.
When you work with designers, you can even give them a few of your competitor's designs (that you like) for reference.
And, they can come up with a better plan.
However, in the case of design tools, you will have to rely on the templates or modify your competitors' image (but if that picture is subject to copyright, you might face legal issues, no matter how much you customise it).
Do You Really Need a Designer?
No matter how great your design tool is, it cannot beat the creativity of a human being (even with the most advanced artificial intelligence and machine learning).
It would be best if you had a designer to:
Stand out from the crowd.
Build trust with potential customers
Showcase the benefits your customers will get
Encourage people to take your business seriously
Improve marketing, branding, recognisability, and visibility
Stay on the top of latest designing trends
Wrapping Up
Designers are an integral part of every business.
They help create designs that entice your potential customers by thinking outside the box.
They tie their designs (and decisions) with your business goals and work well in collaboration with your team.
If you are working with a designer for the long-term, they are more likely to adapt to your business requirements based on your feedback.
Last but not least, designers add a sense of uniqueness in every design that they create.
What do you think? Is a designer necessary or your design tool will do the work? Why? Let us know in the comments.
Author Bio: Maulik Pandya is the founder & CEO of Evince Development – a software development agency committed to delivering innovative digital solutions. With over 8+ years of experience, Maulik has played a versatile role in development, marketing, and every other aspect surrounding web, mobile, and enterprise solutions.