9 Ways to Design Websites for a Local Audience
In today's digital world, it has become a need for businesses to operate online. 
A massive increase has been recorded in demand for online platforms for businesses due to the recent global pandemic. 
The world is still in an uncertain situation because covid-19 is not going anywhere. 
Although most countries' lockdowns have been lifted the recent spike in covid-19 cases has made it difficult for businesses to operate. 
Going online is the only option left for businesses to counter the losses due to coronavirus.
Thinking about building an online business platform, i.e., an online business website seems easy, but the process of developing a website is not a piece of cake. 
The most important thing you have to keep in mind while developing a website is your local audience. 
People worldwide are different; they have other likes and dislikes. For example, people from somewhere in the USA will have various business expectations as people in the UK. 
Importance of designing a website for a local audience
If you are an emerging or an existing business operating in different localities, you need to design separate websites for those localities. 
Companies need to personalise the content according to the locality, which helps them give their audience a sense of connection with the business. 
Customising content allows you to create a brand image and win customers trust. Customised content is the primary factor that can help to target the local audience. 
If you are operating the same pages for all the localities you are working in there are higher chances of the website traffic diverting to the competitors as the local audience prefers only those websites which offer local content as they feel more connected with it.
Due to the audience factor, it is essential to design a website for the local audience of the city or country you operate in. 
The best way to know more about designing a website for your local audience is by hiring experienced companies providing mobile app development services that know almost everything you should add while developing a local audience website. 
Besides hiring mobile app development companies here are nine ways that you should be aware of designing a website for the local audience. 
1 – Know your priorities for your website
Before you move on to the complex process of website development, you need to know its purpose. 
It would help if you jotted down all your aims for your online platform. This will help you comprehensively determine how to design a website for the local audience. 
Determining your website's intent allows you to understand your target audience better and develop marketing strategies accordingly. 
Knowing all your website's priorities helps you design an intuitive online platform that generates much traffic for your business. 
Knowing the website's purpose is also very important because of the local competition if you lack competition. There are more chances of your competitors gaining your loyal local audience. 
2 – Keep in mind about your Brick-and-mortar store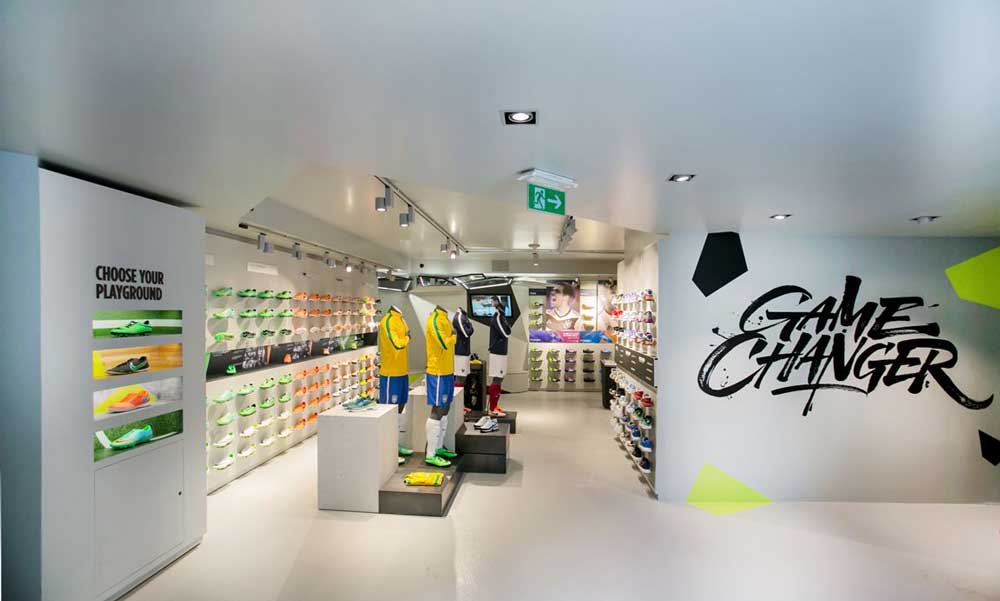 Those local businesses operating online often have brick and mortar stores. 
Brick mortar stores are a business type or retail outlets that operate in more than one physical location. These businesses aim to convert the virtual presence into physical presence by making them visit their stores. 
The conversion process of virtual presence to physical presence is complicated; that's why it's crucial to optimise brick and mortar. 
If you want to drive your website visitors to visit your physical stores, there are few tips that businesses should implement to design a website for the local audience. 
Information: Make sure to place all the vital information regarding your business above the fold. 
Mission: Your mission and message should be visible to the audience visiting your website 
Hero image: You should place a hero image on your website's homepage to help you catch the visitor's attention immediately. People prefer going through visual content. A hero image can compel the audience visiting your online website to see your physical stores. 
The above-listed tips will help you a lot if you want to convert your website's online traffic into a physical presence to your brick mortar stores in the localities you are operating in. 
3 – Use the appropriate colour theme
According to a famous Russian art theorist, Wassily Kandinsky 
"Colour is a power which directly influences the soul". 
Colour is the most important key factor that should be kept in mind while designing a website for the local audience as it plays a vital role to catch the audience's attention. 
A visually appealing website tends to attract people and increase their interest in learning more about your business. 
While picking up a colour palette, apart from following the ongoing trend, you need to have a piece of knowledge about the culture and preferences of your targeted audience. 
People of a particular region may have an attachment to a specific colour. Still, people from some other locality might not be fond of it and negatively consider it. 
In this case, you need to study the region whose community you want to attract and develop an emotional connection between the people and the colour palette.
The best way to choose a colour theme for your website is to target a local community to apply a particular colour theme on the website representing that community. 
Other examples of colour themes that can be applied on your website are you can pick up the colour theme of a local sports team logo, which will help you attract the sports freaks. 
Other colour themes representing the country, environment, etc. can be applied on the website, increasing its local audience traffic.
4 – Local Imagery
The use of images is one of the most important factors that should be considered while designing a local audience website. 
The local audience tends to have an emotional connection with the local imagery placed on the website and better catch their attention. 
According to a study, imagery is the most critical factor in a website as people remember 80% of the visuals they see on a website. 
According to another research paper, 65% of the people are visual learners that are why the use of imagery is significant if you are designing a website for your local audience. 
If you design a local audience website, you should add images related to the particular area you operate in, i.e., local monuments, roads, celebrities, etc. 
The easiest way to understand your website's appropriate images is to upload a statue of liberty's photos on your website if you are operating in Washington. 
People of America have a significant emotional connection with the statue of liberty. 
5 – Place a map on your website's homepage
It is crucial to place a map on your website's homepage while designing it for the local audience. 
The map is an essential feature for businesses with brick-mortar stores. This will help their clients navigate their physical stores easily through directions. 
You should ensure the map design blends with your websites' homepage design to give an appealing look to your audience. 
With placing a map, you should also add a click to dial a number on your website so the audience can quickly get in contact with your business's customer services providers.
6 – Extensive copies of your content
Its human nature that they want to know more and more, so it's essential to upload long copies of content on your website, creating an eagerness for your audience to learn more about your business.
You must ensure the content is not dry. It should develop an interest among the audience; if the content is dry, there are more chances of less traffic on your website. 
Images and videos can be placed on the website with the content to maintain the audience's interest. 
Here are a few tips you should consider while writing copies for the local audience:
Write articles that are long and personalised because of this the website's audience feels connected 
Use keywords in which you should mention local locations 
Use appropriate and local language 
The above mentioned are the essential tips that should be implemented while designing a local audience website.
7 – Use appropriate and long-tail keywords
It would help if you acknowledged that the importance of SEO is essential in today's digital era. 
SEO will help you to rank your website on the top ranks of the search engines. 
Using the SEO marketing technique, appropriate and Long tail keywords should be used to bring your website to the top ranks. 
You can mention localities in the keywords that will help you catch local audiences' attention. 
For example, if your business is based on mobile app development services and operating in Belfast, you can use the keyword best mobile app development services in Belfast. 
8 – Languages
Language is another crucial thing that should be given immense importance while designing a local audience website. 
According to research, there are 7000 languages in the world. Every region has different languages. 
It would be best if you used a particular language of the locality you are operating your website. For example, there is a difference between American English and British English. 
If you are working in America, the English-speaking locals should be used instead of British English more formally than Americans. 
Use of appropriate language is another important thing; your content's tone should be professional and exciting, which catches the audience's attention. 
You should make sure you don't use offensive and slang words in your websites' content.
9 – Local pages 
If your business is operating in more than one location, you should have different pages based upon the localities. 
You need to design multiple pages if you are operating in numerous locations. 
Having the same website page for multiple locations will not impact your target audience as a different page allows you to customise the page based on the local audiences' preferences.
While developing local website pages for different local audiences ensure that the page contains the following features: 
Local imagery, i.e., monuments 
Local case studies 
Local job openings 
Developing multiple local pages if your business is operating in various locations allows you to create a particular locality brand identity. Also, it enables you to interact with the local audience in a far better way.
In conclusion 
In today's dynamic world of business where there is much competition, it is vital to have an online platform that caters customers' needs. 
You should develop the online platforms, keeping in mind the locality you are operating in as it provides you with a better way to interact with your audience. 
Developing a website for your local audience is about establishing an emotional connection between the people and your website. If you want your business to do well in a specific region, you need to understand your audience. 
You can do that by having a keen sense of preferences and interests of people of the region. Once you figure their interests, it becomes easier for you to attract them to your business and establish a vast customer base in the area. 
A great website and a good marketing team can help your business grow and generate more significant revenue. 
The above listed top 9 tips will help you comprehensively design a website for the local audience, which will also help you create a particular locality brand image.
Author Bio: Waqar Ahmed is an extraordinary Inbound Marketer and an excellent addition to Appstirr. His passion for his work and unmatched dedication is the talk of the town. Waqar knows search engine optimisation inside out and follows a result-driven approach.