How To Design Conference Presentations that Engage Your Audience
Conference presentations are very common and to some are the worst part of company conferences.
Many companies prefer them because they offer possibilities to win new clients, or seek potential partners, or instil company culture in existing employees.
However, today's presentations need to be more advanced and engaging than that of old, as attention spans get shorter.
If you want to have a memorable event, you need to ensure all the graphics are charming, informative, and entertaining.
Hence, it is your responsibility as the presentation designer to come up with a lively event.
Fortunately, there are many great ideas that conference organisers and presentation designers can use to make the performances extraordinary.
However, they need to be well-prepared, engaging, and to the point.
Poor preparation leads to poorly designed conference presentations, and the audience full of glazed over faces.
However, for you to design a memorable display, you need to know the things to avoid and things to include.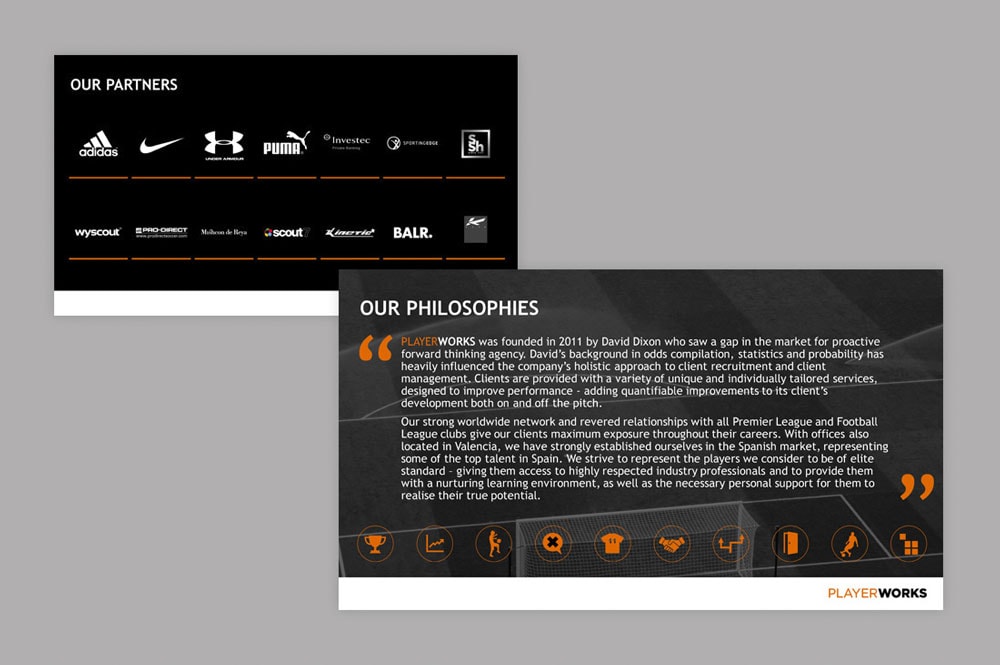 Some of the big no-no's include:
• Trying to deliver too much information – keep in mind that you need to win your audience's attention. Therefore, you need to be on point and very brief. Avoid overloading your audience with boring information that can kill their interest or even worse make them fall asleep.
• Ignoring your audience needs – most presentation designers focus on their points and forget about the significant people in the room. If you want your presentation to be outstanding, make sure you consider everyone and what they want to see, as much as possible.
• Poor preparation – Poor preparation will lead to a below-par designed presentation and an even worse delivery. It is impossible to put together a memorable display in a day or two. Therefore always plan well ahead to come up with an exciting and engaging conference presentation, and to keep clients happy.
Above are some of the most common mistakes most conference presentation designers make while crafting a presentation.
However, to help you create remarkable conference presentations, here are some of the critical things you need to consider.
Establish Visual interest
To get the attention of your audience, you need to create visual attention.
Use of images is the best way to keep your audience engaged and to win their attention.
Design great graphics that are easy to understand while pleasing to the eye.
Also, make sure the images are high-quality and relevant.
If your pictures are dull and confusing, you will turn your audience off even more as they prepare to sit through a whole slideshow of stock imagery.
Alongside this, use the right colours, and be on point with your branding, while of course not forgetting to include video too.
Use of animations and videos
Apart from images, the use of animations and videos can keep your audience interested.
However, avoid having long and complicated videos.
Just like images, videos should be precise, on point, and understandable.
Many presentation designers choose to have short videos in between their presentations.
This is to avoid lulls between speakers and to keep the audience engaged during this time.
You can also opt to create animations.
However, creating animations require some skills, talent and time.
If you get time to design the animation based your presentation topic, you'll likely have a winning piece of content that will grab them for at least a second or two!
Audience interaction
Nowadays, audience interaction is more significant than before.
This is because there are now many social tools, sites, and apps that allow audience interaction throughout the presentation.
For instance, you can have the audience interact on social media sites such as Facebook and Twitter with a poll.
Even though it is an action that should be handled with caution, it is something that can make the presentation memorable, drawing much attention.
Audience interaction can also include activities such as storytelling, creating a little humour, and using other more advanced technology like VR and AR.
All you need is to make the audience react and allow them to be involved in the presentation.
Try not to spend too long on audience interaction and miss the whole agenda of presentation.
To ensure you have a presentation that lasts in the minds of the audience, it's important to be involved in the process from the beginning, either through the conference event company who is in charge of the presentations or by working with the speaker if you're an in-house designer.
Choose experienced designers who are capable of creating outstanding corporate conferences and events.
Keep in mind that planning a conference presentation is a one-time event that can break or make your company.
Therefore, make sure the performance is as memorable as possible.
Take a look at our infographic for a shorter explanation of how to design engaging conference presentations!
Author Bio: HOLLY FAULKNER – Co-Founder and Director at Purple Patch Group / Presentation Experts
Holly Faulkner is the co-founder and director of the Purple Patch Group, a business that started life as a London events agency over ten years ago. Through years of live events experience on both sides of the fence, managing them, and sitting front row, Holly and Paul launched the Presentation Experts. A specialist presentation design agency focussing on creating outstanding presentations for live events, speakers, and other events visuals.