Why Hire a Creative Branding Agency?
As a small business owner, you are well aware of the costs associated with brand development. You may also know that some businesses hire a branding agency for these services. But, what are some of the benefits of hiring a creative branding agency versus doing it yourself?
How does an agency help build your brand identity? You may feel intimidated by having your branding designed by professionals when you start.
As someone who has been building brands for over 20 years, I understand how hard it can be to get the best creative branding design possible. You want a brand that stands out from the competition and will help your business grow. To achieve this, you'll need the help of a creative agency. I think you should choose a professional brand strategy agency to help you.
Branding is the most critical part of your business strategy and a great deal more challenging than it seems. This is why branding agencies are so helpful!
A Creative Branding Agency Can Help Build Your Brand
If you want your brand to become a household name, you need to start. This is the most crucial and challenging part of branding. It isn't easy because a brand can be taken for granted many times.
But if you want to be known for your company's products, services, and reputation, you need to build a presence in customers' minds. This means establishing your brand's identity through visual branding and promotional strategies.
Many people don't realise that a brand lives inside of us. It isn't just what we choose to put on our clothing or write on our business cards. Instead, brands are what we expect from ourselves. And because brands are built inside us, they are always present, even when we aren't.
Whether you're building a new brand or growing an existing one, we have a creative agency that can help you build your brand. We help you identify your brand personality and message. Then we create visual assets that speak to your brand. These include everything from logos to websites, videos, print materials, and merchandise.
Our clients range from start-ups to multi-national brands, and our expertise is wide-ranging. We offer creative services in marketing and branding, including logo design, website design, digital advertising, social media marketing, and much more.
How Does Your Logo Stand Out From the Rest?
This is an excellent question if you don't have a logo yet. It's helpful for first-time entrepreneurs because they don't necessarily know how to make their logo stand out.
You'll brand your company and ensure that you're getting your brand out there by creating a logo. So don't wait any longer to create your unique logo.
It Can Make Your Brand Stand Out in a Crowd
"There's no point in having a business without a brand." It's true. Your business needs to be branded. Not just to attract customers but to help customers make good decisions about your products and services.
So what is a brand? It's the image and reputation of your company, according to its competitors, customers, and potential customers. It's the image your customers have of your company and their feelings about it. It's the image your customers think you project.
Creative branding agencies are there for your brand when you need them. They can help you make your brand more substantial and more marketable. It is true that when you want to be noticed, you have to stand out.
Sometimes the best place to start is with your logo. This is the foundation of your brand, and you should start there if you want your brand to stand out.
They Can Build Your Brand's Value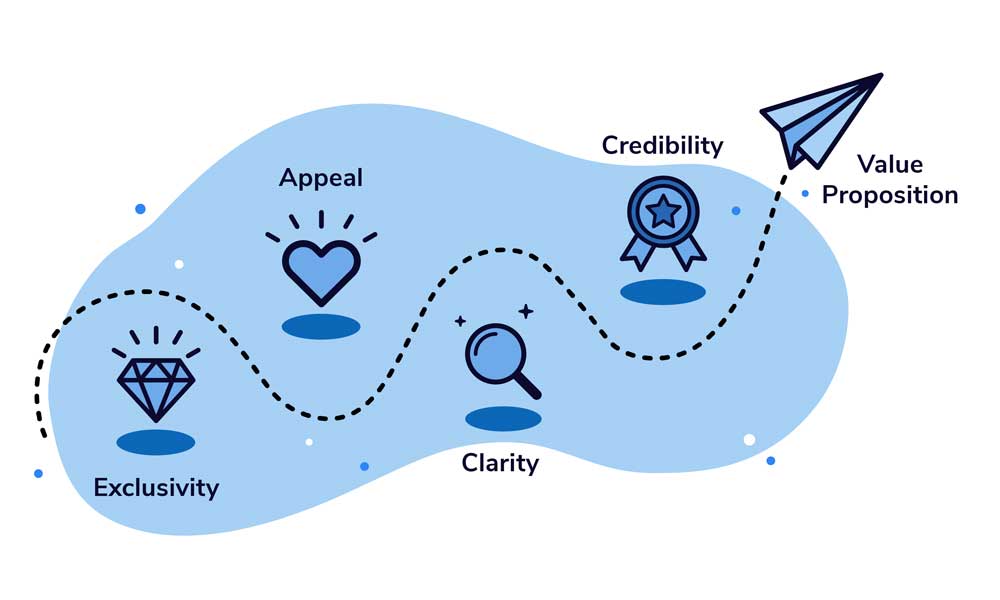 What do you have to do to establish a brand identity that will distinguish your business from your competitors? We have to start by acknowledging that brands are something that people create, not naturally.
Brands are essentially images that people choose to associate with their businesses. We recognise one company over another because their products are better or worse, but they have chosen to present themselves as a specific image. People pick brands for reasons that aren't always logical or rational.
The point isn't to profit but to build an asset that can eventually help you sell your services and products. Think of an organisation's brand as its reputation. A brand is what your customers associate with your company, and it helps consumers decide whether to choose you over your competitors.
Brands are formed over time through word-of-mouth recommendations, customer reviews, or actions. You can also develop a brand by actively encouraging customers to talk about your company online.
What is Brand Equity?
Brand equity is a measure of a brand's perceived value. It's the sum of the goodwill a brand has gained from its customers, prospects, employees, and partners. When a brand is well regarded, people who don't know you will assume you are a reputable company and trust you.
It's the difference between a brand and a product. It's the combination of both that leads to true brand equity. This is what consumers genuinely value about your business.
Once you understand what consumers think about you and what you're trying to sell, you can build a brand and equity with your customers.
A Creative Branding Agency Creates Brand Equity
A branding agency can be a great resource to help you create a memorable and stand out from the competition. Many businesses don't know how to brand their company correctly, and as a result, many businesses fail to achieve the success they could be achieving.
Brand equity is the concept that brands have value based on their ideas, regardless of authenticity. Brands are created and sustained by the emotions they create for people.
When people are connected to brands, they become loyal to those brands, even if they no longer believe the products or services associated with them.
It Improves the Return on Investment
There's an old saying in business: "You've got to spend money to make money." According to this marketing strategy, businesses must earn more revenue. To increase its brand equity (or "brand power") and ultimately drive more sales, they need to invest in advertising and market research.
You need to know whom you're selling to. For branding to work as a strong sales driver, consumers need to feel that they get exactly what they want.
This is true for any market, but it's even more critical for eCommerce because there is no brand loyalty. Consumers are attracted to products that have a specific function. The best way to do that is to use your brand to convey the value of your product.
It's true. Research suggests that people who know brands are more likely to spend money on them than people who don't. According to one study, "Brand recognition is a stronger predictor of purchase intentions than either price or availability."
The Cost of Poor Branding
According to a study by CMO Network, 89% of executives report that brand visibility was the number one issue for marketing success. So it's no surprise that brands with solid branding are likely to be more successful than those that struggle.
Branding has always been a critical factor in a business's ability to stand out in a crowded marketplace. According to the Small Business Association, businesses lose $100 billion annually because of poor branding.
However, there is a cost to having a poor brand, not just because the business loses money. When people see something that looks bad or smells bad, they react negatively. If a business has a poor reputation, consumers will have difficulty believing that they can trust the company to provide quality products or services.
They Can Turn Your Brand Into a Profit Machine
"What is the first thing you think about when you see my brand?" This is a great question that will help you identify your brand's unique selling proposition (USP) and its distinct qualities apart from other brands in the same category.
I'm a huge fan of branding, but if you're looking for a creative brand agency that can turn your brand into a profit machine, you've come to the right place.
At Inkbot Design, we provide strategic branding services to our clients that drive sustainable growth. If you want to start or grow a successful company, you need a marketing agency that takes your brand to the next level, both creatively and strategically.
We're always looking for ways to make marketing campaigns more effective. To that end, we've come up with a few suggestions.
First, make sure your brand identity is consistent across all channels. In other words, if you're a fashion brand, don't allow yourself to say one thing on social media and another on your website. Be consistent.
Second, focus on building trust with customers. When they feel comfortable with you, it's easier to convert them into buyers. Third, make sure to have an eye for the visual and a clear message.
How Much Does a Creative Branding Agency Cost?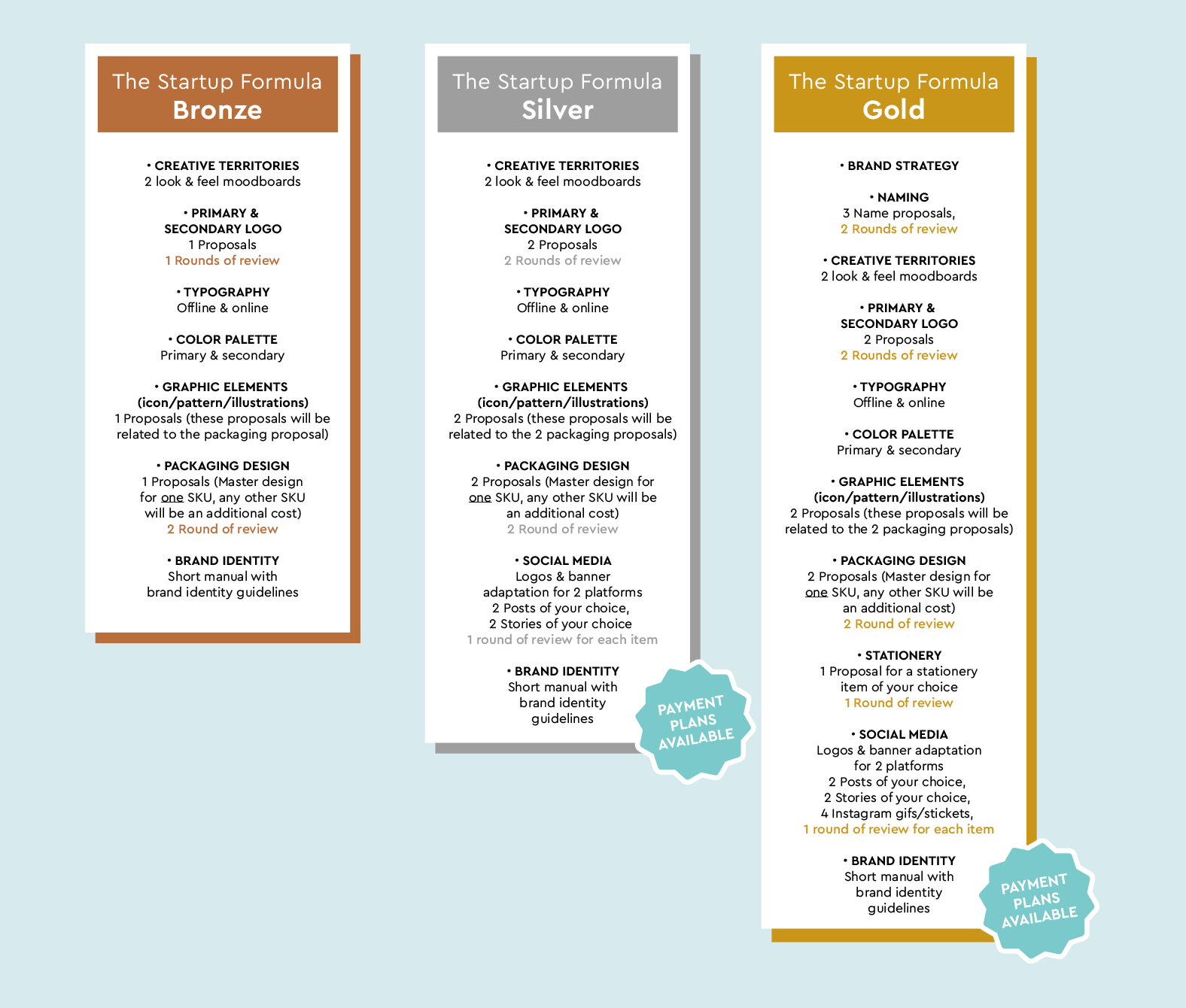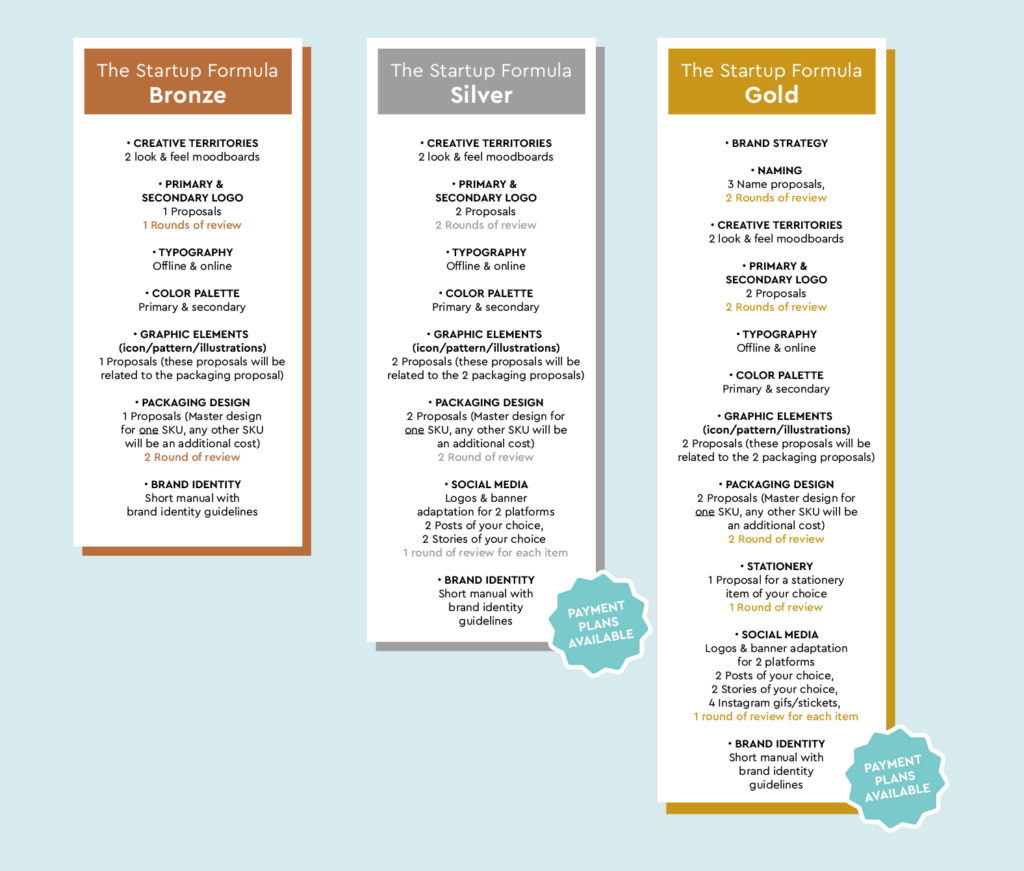 One of the main reasons people seek out creative branding agencies is that they don't have the resources to develop unique ideas for their brand identity.
Creative branding agencies are frequently referred to as marketing consultants or simply "consultants." These terms are typically used interchangeably, but they are very different.
A marketing consultant is an individual who provides services to a company related to marketing. They may help develop a strategic plan, create advertising campaigns, analyse data, or provide services.
On the other hand, a creative branding agency develops or designs logos, websites, and brand identities. Many branding agencies have in house designers that assist with creating these designs. Others hire freelance designers to help them complete projects.
The price of a creative branding agency depends on many factors, such as the size of your business and the amount of brand awareness you already have. But in general, a large company with high brand awareness should expect to pay more for a creative branding agency than a small business with no brand awareness.
And that's because the cost of hiring an agency to design, develop, and launch a branding campaign should be higher for a business with a strong brand than it is for a business with little brand awareness.
The Benefits of Working With a Creative Branding Agency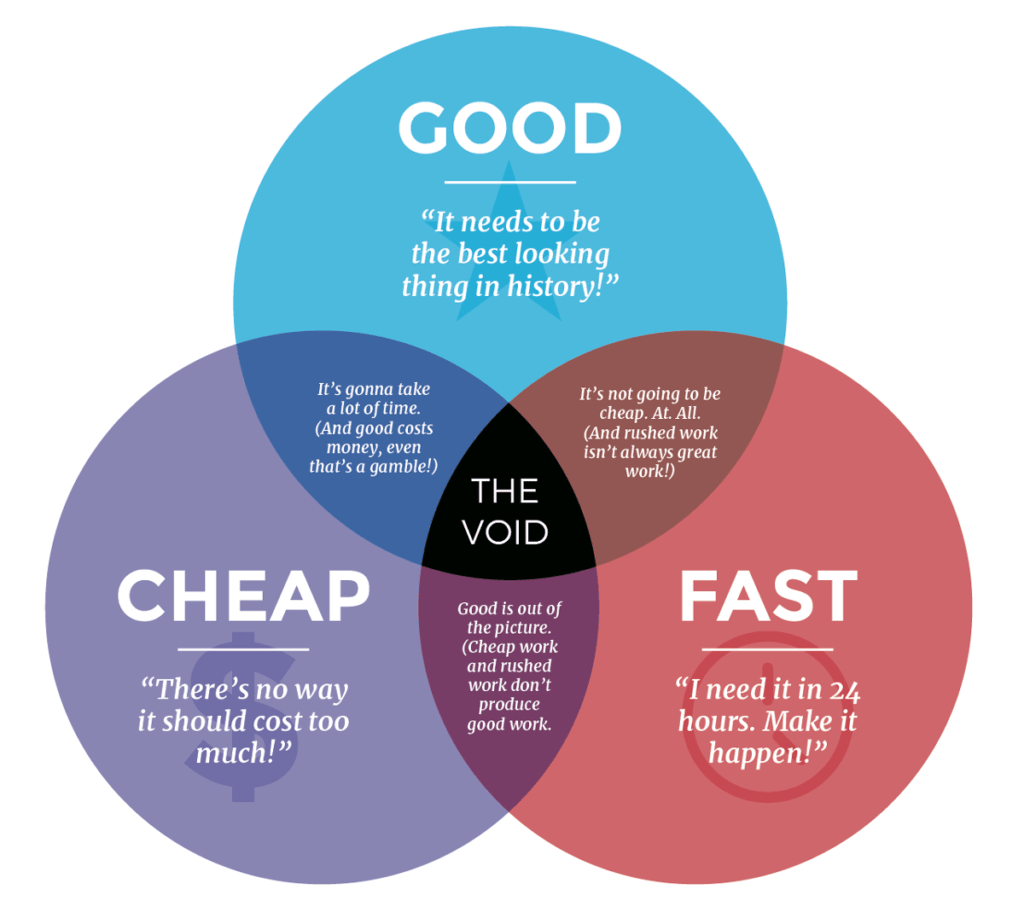 Brands like Coca-Cola, McDonald's, and Starbucks are known for their iconic, recognisable logos and branding. But branding agencies like ours help brands like these and thousands more that lack a brand identity.
Our logo design and branding strategy services include helping clients identify their target audience, developing brand messaging, building brand consistency, and identifying unique positioning strategies.
This approach is also designed to increase client sales and conversions by creating a memorable and consistent customer experience.
They Can Bring You Fresh Ideas
Creative branding agencies can bring you fresh ideas. They can help you decide what's best for your business and what message you want to convey to your customers. They can help you define your company's brand. If you haven't already, it's worth taking the time to do this. It can make a world of difference.
Branding can be a daunting process, but it shouldn't be. With a bit of research, you can find someone that is a good fit for your business. If you have a creative mind, you can bring your vision to life by partnering with a good branding agency. Many creative agencies use the services of graphic designers to create logos, website designs, marketing collateral, and other branding needs.
Their Knowledge Of The Industry Will Help You Build A Brand
An expert in a specific field knows everything about that field. This includes knowing how products are made, what problems consumers have with those products, and why those problems exist. An expert also understands trends in the industry, which help them to stay ahead of what's next.
Branding is a way to distinguish your company from competitors. You want to develop a brand identity that sets you apart from the competition and gives customers a reason to buy from you instead of your competitors.
But to build a strong brand identity, you need to understand what you're selling and what sets you apart from other companies in your industry. If you don't, you may find yourself struggling to stand out from the crowd and differentiate yourself in the eyes of your target market.
They Can Build Brand Assets Like a Website, Social Media, Videos, etc.
Today's technology allows us to develop brand assets like websites, blogs, videos, social media, etc., without paying a penny. And, there is no one way to build a brand asset. The challenge comes in developing the brand itself.
There are many different ways to approach this process. For example, one strategy might be to create a brand identity, including brand purpose and values. Another method might involve creating a brand strategy, including marketing objectives, target audiences, and positioning. The third option might be creating a brand roadmap, including goals, milestones, and metrics.
To build brand assets (e.g., a website, social media presence, video, etc.), a branding agency should partner with your organisation to understand the vision and goals for your brand. They should understand your brand values, culture, target audience, and marketing objectives. Then, they'll develop the right assets to help reach those goals.
They Are Better At Marketing Than You Are
This is a big one that brands often overlook. Many agencies specialise in developing logos, marketing campaigns, and graphic design. The problem is that many of those agencies don't fully understand the market and what consumers want.
Brands need a complete marketing strategy and agency that understands branding and branding principles and markets to consumers. A brand strategy should be a complete package that includes all aspects of the brand.
Reasons NOT to Work With a Branding Agency
There are many reasons you may not want to work with a branding agency. Some reasons include: They will charge too much; they won't listen to you; they don't care what your company is like or what your culture is like; they will put your logo on everything and never let you see the final products; they'll take credit for your success; and many others. But there are infinitely more reasons you should hire a branding agency rather than do it yourself.
Many entrepreneurs decide to go the agency route because they are afraid of the unknown, don't trust themselves to develop creative solutions or think they cannot develop unique branding ideas. All three of those beliefs are understandable.
However, if you're ready to work with a branding agency, you should know why you avoid it.
How to Choose a Branding Agency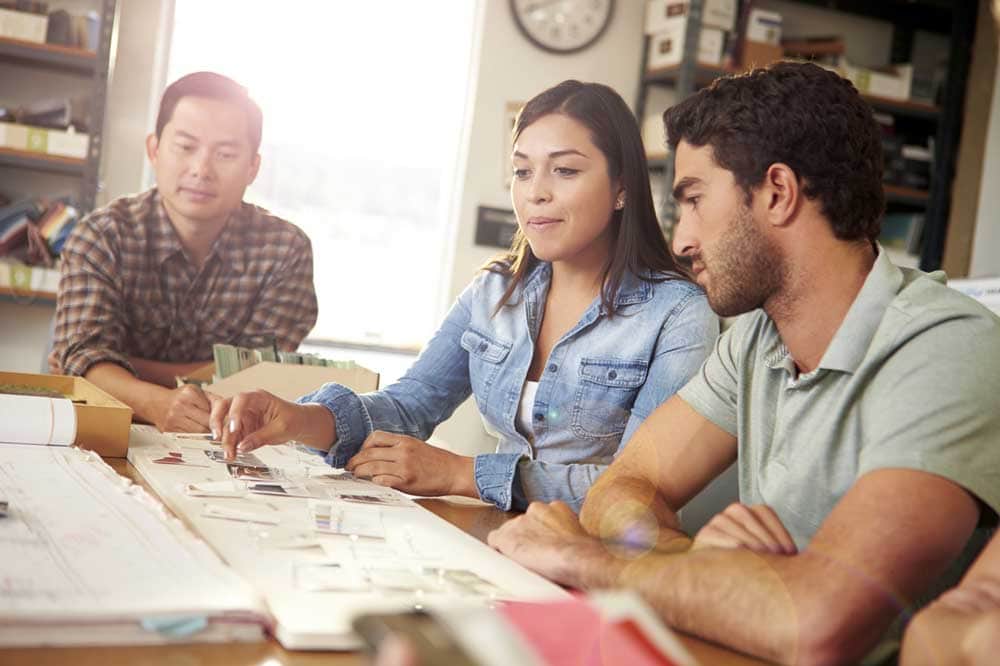 There is no shortage of branding agencies out there. But with so many, how do you know which agency will be right for you?
Before choosing a branding agency, you need to answer three questions:
What do you want to do with your brand?
Do you want a unique identity?
Do you need a professional designer?
If you don't know what your brand stands for, you'll always be chasing the wrong thing. There are only two ways to know what you stand for — first, you need to understand yourself. And second, you need to listen to what people say about you.
If you don't know what your brand stands for, most of what you're doing isn't for you. Your customers' brand story is the most valuable asset you have.
Your company has to be known by its brand in this digital age, not just by product and feature choices. Having an agency that understands your brand can help you make smarter decisions.
What to Look for in a Creative Branding Agency
The last thing you need is a branding agency that offers logo design. They may be cheaper, but it's just not enough.
A successful branding agency understands the value of branding, knows its customers, and is passionate about creating an experience.
Going after the best creative agency can be daunting if you're building a brand. Finding an agency that understands your brand and what makes you unique is difficult.
That's where we come in. We help clients identify the strengths and weaknesses of their current branding and look for ways to strengthen it. We can help you get off the ground by creating your identity and setting your business apart from your competition.
To find the perfect agency for you, you must first understand your needs. What exactly do you need an agency to do? Do you need a brand design company, a brand development company, or even both? Do you want your branding agency to cover all your graphic design needs or your web design needs?
It's essential to define these requirements upfront to choose the right company for your needs.
Where to Find Creative Branding Agencies
While many of the world's largest companies (and even entire industries) have their in-house marketing departments, it's worth noting that some of the best agencies are focused solely on branding. They're the ones who understand the needs of a company better than the company itself.
The agencies are used to understanding what's going on with the market. They are experts at working with new technologies, like social media, to find creative ways to reach customers.
When to Hire a Creative Branding Agency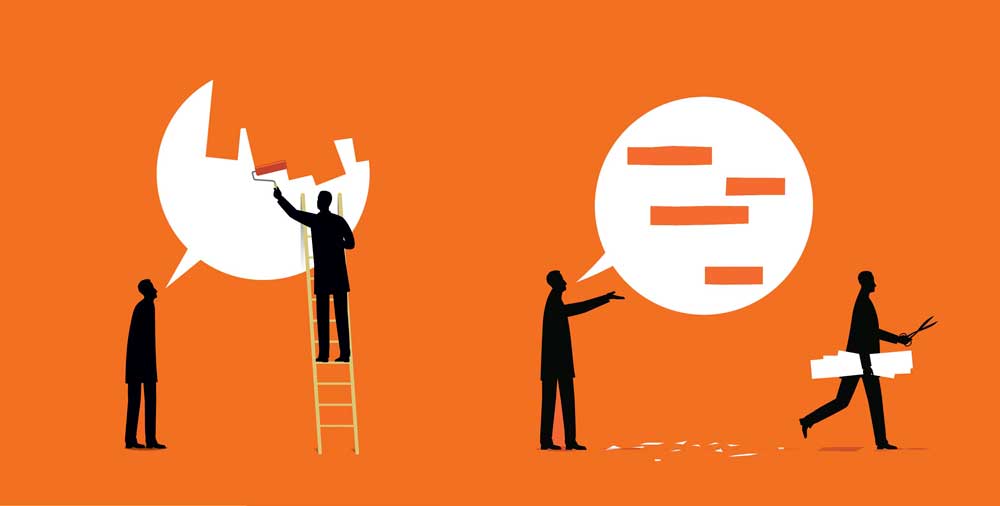 We've already established that the key to launching a successful business is getting a marketing strategy in place if you're starting. But what if you're already up and running?
You may have noticed that even your most successful brands often struggle to keep their design and branding consistent. As soon as things look stale, you lose the competitive edge that made you successful.
So why do some brands continue to look the same year after year while others constantly evolve and change? It's all about consistency.
So if you're looking to hire a creative branding agency, you should ask yourself what type of business you have and what kind of branding experience you need.
Many businesses will need help creating brand guidelines, developing logos and brand style guides, and creating a comprehensive marketing strategy. But this doesn't necessarily mean that a creative branding agency will work best for your company.
What to Expect from the Creative Agency Relationship
Your creative agency will help you craft a message that resonates with consumers. They will provide you with creative content, develop brand guidelines, and manage your social media presence. They'll even put together collateral materials such as posters, banners, and websites.
But it would be best if you did not mistake this for a partnership. In the end, it's your company's brand that's being built. Your agency will do everything to help you achieve your goals, but ultimately, it's your job to keep them on their toes.
Be clear with your creative agency about what you want to achieve, and don't be afraid to ask them questions if you aren't sure how to move forward.
Conclusion
The most important thing for you to know is that brand awareness isn't created overnight. It's not a short-term project, nor can you put it on hold for later.
When you start your brand, you should always have a vision. You have to have a plan and be committed to seeing it through. So what happens when your plan doesn't go as planned?
If you run into roadblocks, challenges or problems, then it's time to work with a creative branding agency. A creative branding agency is there to help you through those hard times.
They will ensure that you're doing everything right, from conceptualising your brand to trademarking your business name.
We're a full-service design agency with over 20 years of experience creating digital branding and marketing solutions worldwide.