Top 10 Tips for Creating a Brand Identity
A strong brand identity is not just about the logo design, a website or a business card – it is a combination of visuals and strategy.
Irrespective of the industry, every prosperous fortune 500 company or business, prioritise their brand building activities over any other aspect of their corporate manoeuvres.
This results in designers, marketers and branding agencies being given the responsibility to create a brand identity for different companies.
For a marketer, creating a brand identity is to think of everything from the logo to the marketing materials.
It starts from the story of the business and then is carried out to the brand name, the message it wants to convey, support system and everything else that can help it stand out from others so that the masses can add it to their favourite brand's list.
All of this is impossible without creating a brand identity which can only be related to the customer needs of product or service.
Likewise, creating logo designs along with the execution of marketing campaigns are the basics of building a strong brand identity system. However, it takes a lot more than that to get your brand identity noticed.
It is about how you build a strategy around your brand by keeping everything intact in its first place to offer your consumers a hassle-free experience.
To give you a better idea how you can create a strong brand identity, I have compiled the ten best tips for building your brand identity after analysing the achievements of top marketers in the world who were behind the prestige of many successful brands.
1 – The 3 Brand P's
As a student of branding and advertising, we all are aware of the 7 Ps of marketing.
However, branding also has its P's, the three which I will list below:
A – Purpose
Determine the subliminal purpose of the brand.
What are its values, and what are the value propositions around the name?
B – Promise
An important aspect which also determines the brand personality.
What promises you should make to your end-user and how you can achieve it?
C – Potential
It is a reality check for the brand.
You have to analyse the potential of your brand identity.
Find out how much would it take for you to become the market leader and how much time and effort it requires to get there so you can make promises around it.
These three P's comprise your brand plan.
You have to fit this plan with your business strategy and business model so that, from top to bottom, all the machinery of your business works on the same page regardless of day or night.
2 – What do people say about you?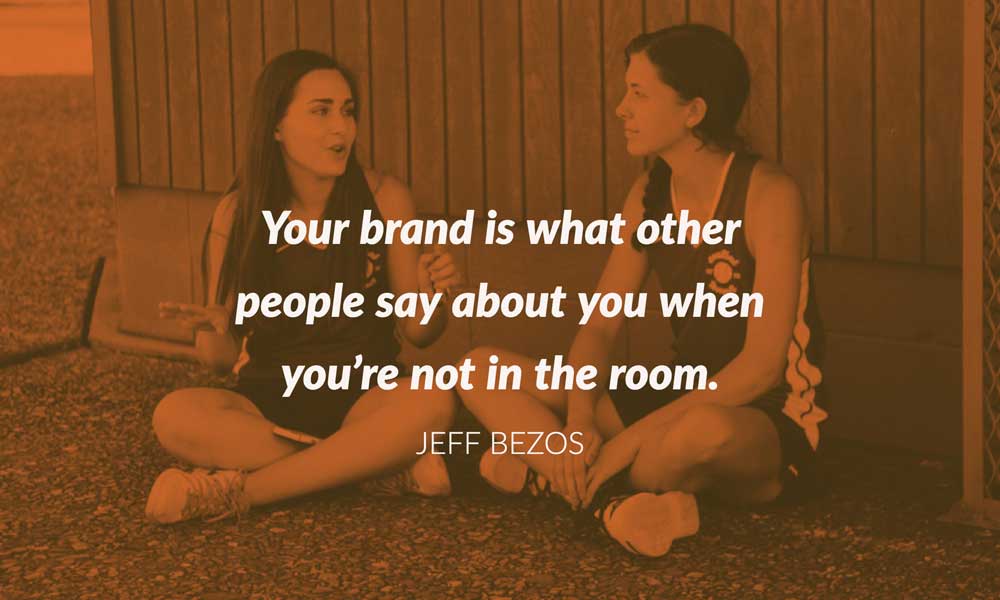 When you create a brand identity, one thing you have to take into consideration is what people say about you, (or how do they see you) rather than what you think about your brand.
This is why, before even sitting in all those nonstop brainstorming sessions, you have to get out and ask people how they see you in the first place. However, 'getting out' doesn't mean by getting out on the streets.
In the age where everything has its digital presence, you can use these mediums quite easily for research. Just Google your company or product and find out what people are talking about you in their social communities and on forums.
Conduct research and then analyse it to make sure you have your facts right and whatever you are trying to build also have people's input included.
3 – Begin from the inside out
There is a saying that 'change starts from within.' It can also be applied to the branding sector.
Once you are aware of the opinion people have for your brand identity, it is time to bring a change to your company so that you can change the thoughts of the beholders if required.
Ask yourself, what personality or identity do you want to correlate with your brand name? Bring that attitude and impression in your employees first so they can create materials and content that inspire others as well to think like you want them to.
A significant portion of every brand building campaign is to make people think according to your desire. For this, it is necessary to work diligently to reflect the same behaviour in your marketing campaigns, too, as it is the only secret to set up an ideal brand identity.
4 – Show Consistency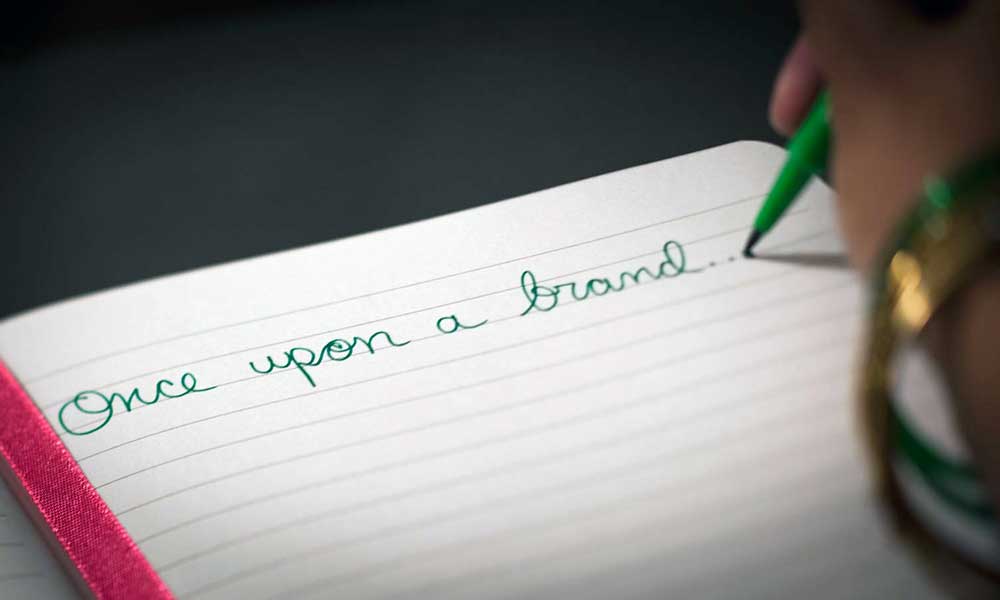 Someone inconsistent with their attitude, work or behaviour makes it challenging to build an image of them in your mind.
Branding also works on the same phenomenon.
A brand identity is like a person – that is why people relate themselves to particular names or products. A person with zero consistency cannot get the affiliation they aim for.
As a marketer, you have to make sure that all your marketing content and materials remain consistent and relevant to the vision behind its creation. The promises you made yesterday should never oppose the claims you are making today. Your marketing should look like a story in which every character is playing its role actively.
As per the saying of Hannah Fleishman, a writer on HubSpot;
"All of your communications and marketing assets should tell your brand's story."
An alluring brand story cannot afford any inconsistencies.
The moment people start pointing out inadequacies and disagreements in your accounts, you are going to lose your hard-earned personality within the blink of an eye.
5 – Give Value, Earn Value
Regardless of the quality of products or services you provide, without giving value to your customers, you are not going to survive long in this ever saturated industry.
When you create a brand identity, not just with the customers, you should produce value in whatever you do.
Even if you are not manufacturing high-end products like smartphones or computers, you can still bring value to your customers.
Although the creation of value is not that hard. Perhaps, it is one of the primary objectives to achieve as it works like bedrock in your brand stability.
The following are a few things to keep in mind while bringing value to your customers.
Determine what element of your service or product makes you different from others?
What value can you provide which your competitor is unable to?
What amount of profit your product is producing compared to the price you are charging?
Ask a few of these questions in the brainstorming session, and answers would help you to start producing value for your strong brand identity.
6 – Use Online Platforms
These days every human has internet access at their fingertips. How can you ignore this opportunity to reach out to the masses?
Build your platforms like a blog or a website from which you can amplify your voice and content to others.
Not just to raise your voice, you can also hear the feedback from your consumers through your website or social media. These mediums will help you stay in touch with your customers and keep them engaged with your updates.
Social media platforms like Facebook and Twitter can turn out to be a bridge in filling the gap between you and your target audience more efficiently than any other medium.
However, keep a few things straight while managing your online social media presence on these channels. While dealing with an audience, you have to be authentic and as responsive as possible. Build a community and promote your message by using some visually appealing deals and offers.
7 – Be a Trend Setter
Taking the benefits of trends is mainstream these days. It is one of the most critical aspects of the process of brand awareness. It is not essential that you act in response to every new trend in your industry. Perhaps, it is better to create your own by introducing a new trend in the industry.
Choose the perfect time to create an impact which can take your brand identity to the next level with a single hit.
8 – Create a sensible narrative
Once you have found a sector of the audience you want to target, you have to build a sensible narrative around them. This narrative should be good enough to not only attract them but also build their trust in you.
There are many ways you can build a brand narrative.
One of the most clichéd ones is to relate your heritage and history within that section of the audience and make them feel that you are one of them. It has been a tried and tested idea and still is doing wonders for many brands. However, just for the sake of uniqueness, you can always bring something new to the market with one condition of sense and relate to that part of the audience.
9 – Don't be everything to everyone
When you try to please everyone by doing everything they want, it is the time when you start losing the plot behind this whole brand building practice.
You cannot deliver everything to everyone just for the sake of respecting their demands. You should only entertain things that relate to your brand's core values as a whole. By doing such things, you may be able to satisfy a few.
However, you are going to annoy the majority of customers, which will deteriorate the brand relationship with your prospects.
10 – Look at the bigger picture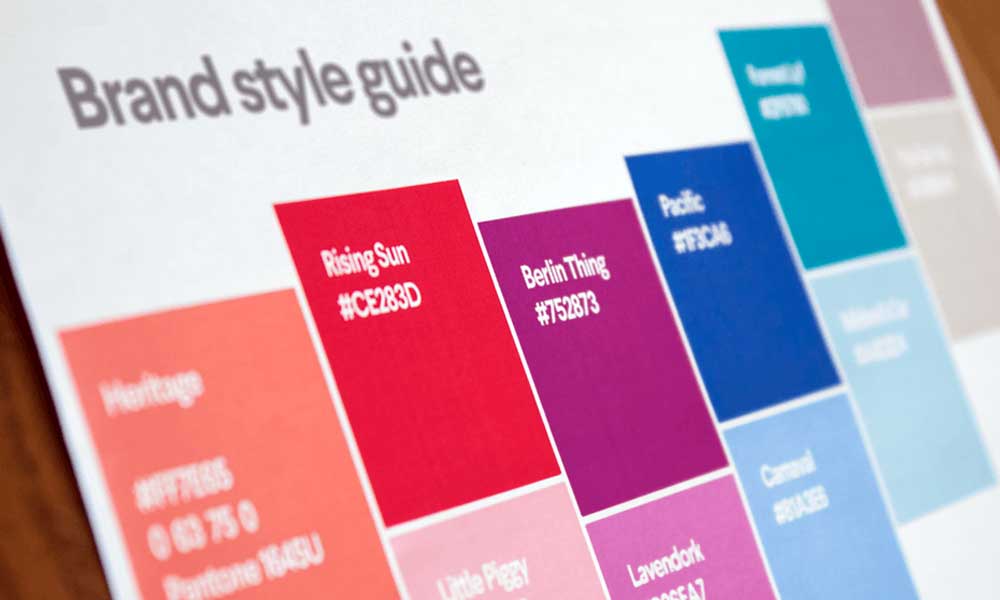 While considering when to create a brand identity, showing concern about just the design of your logo or towards the essence of the next product or service you are going to launch is not going to help you.
You should focus more on the entire landscape of your brand identity as this is something which can make a difference in your brand personality.
Therefore, when you create brand identity, you have to make sure that in the broader picture, your brand performs its core values the way you wanted on the first day.
Best Quotes on Creating a Brand Identity
"Design is the silent ambassador of your brand." (Paul Rand)
"Mass advertising can help build brands, but authenticity is what makes them last. If people believe they share values with a company, they will stay loyal to the brand." (Howard Schultz)
"A brand identity for a company is like a reputation for a person. You earn reputation by trying to do hard things well." (Jeff Bezos)
"Brand identity is just a perception, and perception will match reality over time. Sometimes it will be ahead, other times it will be behind. But the brand is simply a collective impression some have about a product." (Elon Musk)
"A brand identity is the set of expectations, memories, stories and relationships that, taken together, account for a consumer's decision to choose one product or service over another." (Seth Godin)
"Every advertisement should be thought of as a contribution to the complex symbol, which is the brand image." (David Ogilvy)
"Too many companies want their brands to reflect some idealised, perfected image of themselves. As a consequence, their brands acquire no texture, no character and no public trust." (Richard Branson)
"Your brand identity is what other people say about you when you're not in the room." (Jeff Bezos)
"Branding adds spirit and a soul to what would otherwise be a robotic, automated, generic price-value proposition. If branding is ultimately about the creation of human meaning, it follows logically that it is the humans who must ultimately provide it." (David Aaker)
"Brand identity is the holistic sum of customers' experiences, composed of visual, tonal and behavioural brand components, many of which are shaped by interaction design." (Kate Kaplan)
"When it comes to building a brand awareness for my company, the method that's worked best has been content marketing. Although it involves much work, and it takes six months to a year for it to be effective, it's been proven to provide the biggest bang for the buck." (Neil Patel)
"Brand Identity is not a logo, not what it looks like when I look at your product. Brand identity is a shortcut; it's a shortcut for all the expectations I have for what you're about to do for me. It's a shortcut for trust, for promises, for conversations. Build a brand identity that's worth something – is worth something either because you can sell more of it, or make more of a profit for each one you sell. That's it. If you can't sell more, or can't get a premium, you don't have a brand. Cause people aren't showing up investing their emotion in what it is you sell." (Seth Godin)
"Brand identity fuels recognition, amplifies differentiation and makes big ideas and meaning accessible. Brands are messengers of trust. Customers are reassured by brands that are recognisable and familiar. Great brand strategy is a basic building block of good business strategy. We build industry-leading brands with coherent and authentic messages. We utilise cohesive branding tools, connecting with your customers in a clear and impactful way." (Alina Wheeler)
"Your brand identity is a gateway to your true work. You know you are here to do something – to create something or help others in some way. The question is, how can you set up your life and work so that you can do it? The answer lies in your brand identity. When you create a compelling brand, you attract people who want the promise of your brand – which you deliver." (Dave Buck)
"If you don't give the market the story to talk about, they'll define your brand's story for you." (David Brier)
"It takes 20 years to build a reputation and five minutes to ruin it. If you think about that, you'll do things differently." (Warren Buffett)
"Identities are the beginning of everything. They are how something is recognised and understood. What could be better than that?" (Paula Scher)
"Overall, because branding is about creating and sustaining trust, it means delivering on promises. The best and most successful brands are completely coherent. Every aspect of what they do and what they are reinforces everything else." (Wally Olins)
"You too are a brand. Whether you know it or not. Whether you like it or not." (Marc Ecko)
"Define what your brand identity stands for, its core values and tone of voice, and then communicate consistently in those terms." (Simon Mainwaring)
Author Bio: Sarah Lauren is a content production associate at INGIC, a logo design company. She has been diligently performing her role in the content marketing domain for the past four years. She loves soft music to get healed from despair.