6 Cost-Cutting Marketing Tips For Small Businesses
If you wish to start a new business, then the first thing you should manage is cost expenses. 
Financial resources is one of the most important aspects of your business, and not having sufficient amount of this resource can prevent your business from operating and expanding in the long run.
Starting a business is a daunting task, and there are many things to consider before embarking on this journey.
If you want to experience all of the benefits of becoming an entrepreneur, it's vital that you consider all of these things before you announce the existence of your business to the public.
You don't want all of your resources—time, money, and effort—to go down the drain, right? 
However, nothing can be higher than managing your expenses.  
One area that is critical for a business is the marketing team.
Marketing is such a need in today's world that your small business won't last a second on the radar if it doesn't have it administered.
A robust marketing campaign allows your business to educate the public about the existence of your business, attract customers, earn profits, and stand out from the competition. 
And marketing tools like social media accounts, a VoIP number, business cards are an integral part of today's society that help you become known and interact with customers. 
But advertising doesn't have to be expensive as it used to be in the past. 
Now there is an established advertising market that has many elaborate methods to showcase your business without spending much.
For one, you can make your website become Google Guaranteed by passing the screening process and license test.
This is an inexpensive yet effective way of marketing your business online because a website that's Google Guaranteed can rank higher in the search engines results pages or SERPs, making it very easy for online users to know your business. 
The following are some foolproof marketing tips that will cost you less and are easy to implement.
How do you cut marketing costs?
1 – Join Forces
You couldn't be the only owner of a startup business on your block or anywhere else who is struggling to get customers; there will be many others that might need your help as well.
Regardless of how innovative or new your products or services are, don't expect that you're the only business offering these.
Both you and another startup business of a similar niche can benefit from each other by exchanging services.
Aside from helping your business cut costs on marketing, this can also become your ticket to creating healthy relationships with other players in the industry.
You could set up campaigns for your customers by involving some of the services or products of another business for free. 
Doing this can both provide your and the other business exposure and enhance conversion. 
2 – Connect
When it comes to connectivity in a small business, you need to implement a structure that helps you keep up with remote employees and customers effectively. 
For talking to employees and instructing them about tasks, you can go for conferencing apps. 
And for chats, you can download social apps like Skype.
Having voice over IP phone numbers can also be an advantage as a customer can call at any time and from any device on this number. 
And it is a reduction in marketing costs as you don't have to set up physical equipment to get it installed. 
There are countless apps and software that can help your business connect with employees and customers more effectively.
However, this doesn't mean that you should invest in and use all of them.
When choosing which app or software to use, consider the nature of your business and the features that are essential to your business.
3 – Use the Power of Social Media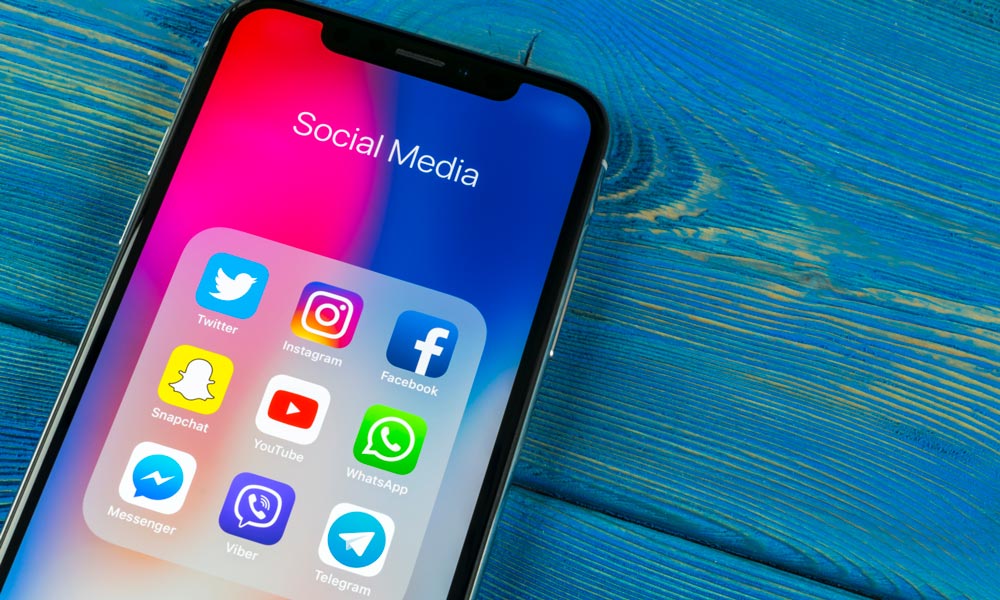 The most beneficial tip in reducing marketing costs may be the use of social media.
Social media is a magical space where dreams come true, and loyal customers can be made. 
Billions of people use different social media platforms every single day, which is why it's crucial for entrepreneurs like you to utilise these mediums.
You can set foot in many of the social media platforms that are important and great for getting leads. 
Facebook is the best for placing ads as it targets the audience precisely, and so is Instagram. 
Other than these, Youtube, Reddit, and others are also important for small and big businesses alike.
When choosing which social media platform to use, do some research to determine which platform is often used by your target audience.
Focusing on one or two social media platforms is more effective rather than attempting to create profiles in all platforms available. 
4 – Write, Write and Write Some More
Marketing doesn't provide instant success; nothing does! 
But if you take it seriously and commit to it, it can give a high return on investment. 
A strategy that takes time but builds credibility is writing for your business. 
It is easy to do, but just one post or two won't help. 
You need to fill your website pages up with useful and engaging content for people to keep crawling over it for several minutes. 
Blogging can help create valuable customers like no other technique. 
Material is gold, as it doesn't expire and can be used by a website millions of times whenever customers need some info.  
5 – Put Effort in Customer Incentives
Ok, so a little expenditure is necessary even for small businesses to make it a successful one. 
However, these expenses have a bright future for your business to flourish. 
You can prepare and distribute offers, free stuff, or services in your store and also on social media to attract customers. 
They will get to test out your products for free and will give their feedback, which they otherwise would have hesitated as it involved their money. 
Give your already onboard customers specialised deals to make them feel comfortable and connected with your brand.
6 – Design and Distribute Catchy Business Cards
Business cards are still the real deal in cost-cutting marketing, and they can make a big impression if done right. 
Make sure to add all the essentials in your card, including your contact number, with an extra one too. 
Get your address added in, and company name should be the most prominent. 
Design the card with appealing colours that also match the theme of your business. 
Make sure the design is attractive and speaks to customers and clients. 
And always have these money-making-cards with you whenever you go out. 
You never know when you come face-to-face with an influencing personality who could go over your work and deem it worthy of being acknowledged by the world.