9 Content Marketing Tricks for Busy Multitasking Students
So you took the bold step to start a business while in college. 
Well, congratulations! Very few have the confidence to start a business even once they graduate. 
But unlike the majority of the students who came before you, now, you have technology on your side. 
You no longer have to compromise between academics and passion for achieving your dreams.
The digital era has blurred many lines in society. 
If a college degree was considered necessary to get a job before, now students can run a whole business empire right from their dorm rooms.
The youths are often more than eager to capitalise on this convenience. 
A US survey finds that 41% of teens would like to have business as their career option. 
In the UK, 26% of the student population has already started their entrepreneurship path.
Starting a business is a challenging enough endeavour, even when you can dedicate all the time to it. 
Now, let's make one thing clear. 
Even your social media account that you use to sell your creativity could be considered a business initiative. 
And yes, even that platform could benefit from a bit of push through content marketing.
As a student, you might think it's overwhelming. 
But content marketing is among the most powerful methods for you to connect to your audience. 
Be it a blog, a store, or running a social media account, here are some content marketing tricks that can help you promote your business.
What is Content Marketing?
All kinds of marketing always have one thing in common. They aim to engage your audience with a narrative. 
You do this by creating a story for your brand to make your content relatable, authentic, and engaging to your audience.
Content marketing is about how you present your content in a way that does not stress the marketing part. 
Instead, you are trying to build a community by engaging in a dialogue with your viewers. 
You can discuss your products, offer valuable information, collect leads, and boost conversion.
In effect, content marketing is a cycle that can utilise every platform to your advantage. 
Your blog content strategy can be integrated into social media, driving leads, and traffic from multiple channels. 
So as a student with a college schedule, how do you develop a strategy that takes the least bit of your time?
Here's a list of the best content marketing tricks you should be aware of.
Find the Best Writers
As a student, you already know how valuable writing services can be. 
With services such as https://essayhub.com/write-my-essay, you can request to write my essay when you are struggling to make time for other things. 
But these platforms can also deliver you excellent articles for your posts.
Not everyone has the knack to write articles that can charm the readers. 
If you lack the time or want help with written content, you can always delegate the writing part to experienced writers. 
What Is Your Audience Looking For?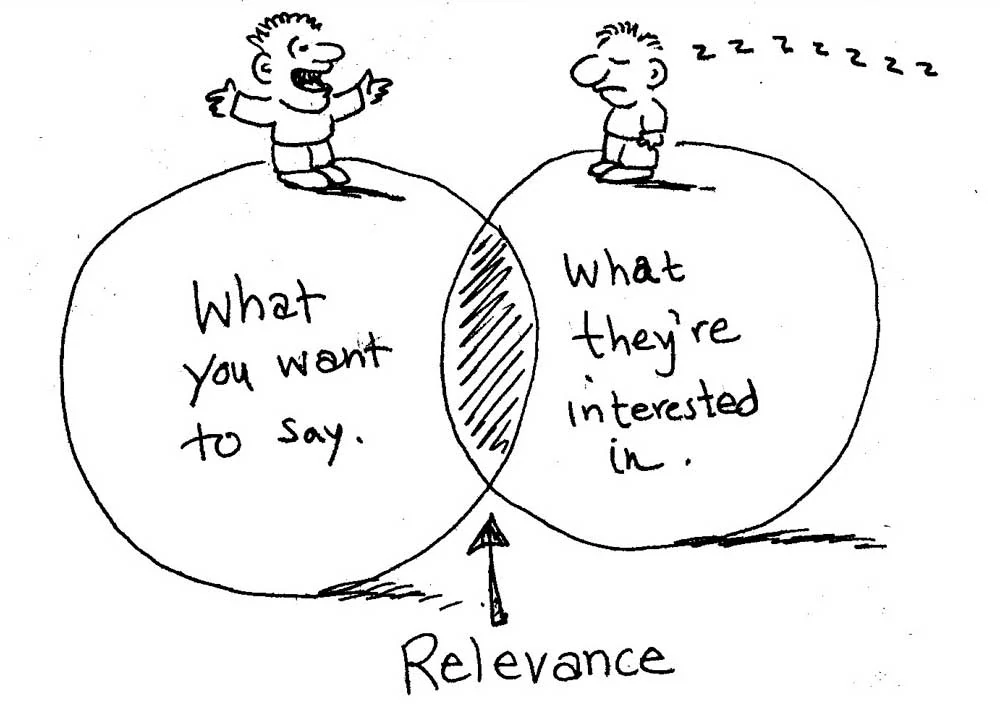 As a consumer yourself, you should know how tiring the promotion content can be. 
The internet is filled with repetitive stuff, and consumers are getting exhausted. 
They are also suspicious about blogs milled out with only the marketing perspective.
If you need your audience to take you seriously, you have to shift to approach pure-value. 
Why are they reading your blog?
Where are they looking to find out about your business?
Do they prefer social media to blogs?
Are they watching videos to find reviews of your services? 
There are plenty of questions, and the right answers to these will help you create personalised and audience-specific strategies. 
Without this, you will be wasting time on a general marketing approach that is not that advantageous. 
Know What To Say
A good content marketing strategy is not about the number of posts you publish every week; it is about the blog's quality. 
Your consumers need to be able to relate with you and to do that; you need to know what your audience wants and how to provide that.
Analytics is the key here. 
You need to monitor, track, and analyse how your audience is responding to your material. 
Breaking down your content into different purposes will help you to set clear objectives with each post. 
Consider what the post is meant for.
To gather leads;
To convert leads;
To close conversions;
Or to retain customers.
Publish Your Best 
The frequency of posting is always a popular question. How do you land the best strategy for you? 
According to a recent Hubspot report, small businesses do well by posting one to four times a week. 
Larger enterprises have the resources to churn out blogs once a day or more.
While posting more might get you traffic, the content may not offer value. 
It would help to convert this traffic into sales. 
Balancing quality and frequency is a challenge. 
But you need to accept that great content also takes time and effort. 
For a student, it might not be easy to maintain consistency and frequency.
Rather than posting low-quality content, create a schedule when you know you can provide premium content. 
Your audience will know that you post only once a week, but it would be worth the wait. 
Repurpose Content
Take a look at your most popular blogs. 
What made them resonate with your audience? 
Is there a way that the post would be lucrative today as well? 
If so, you can categorise it as an evergreen post. 
However, instead of leaving it be, you can polish it and upgrade it to a new publication. 
This is another brilliant way to create a best-performing post with relatively small amounts of effort. 
Alongside, optimise the page with relevant SEO to ensure that the technical aspect of your content is updated. 
Offer More Than Keywords
Keyword research is an excellent tactic to find out what your customers are looking for online. 
Combining keywords with other aspects of SEO is one of the best ways to get a place in Google's prime real estate. Or, in other words, the first result page.
However, this doesn't guarantee marketing success. 
As we have stressed above, what will keep the audience coming back for more is your content quality. 
It is not only about what you put out there but how you present it as well.
In the end, if you want to crack content marketing, here are the questions you need to answer:
What is your audience looking for?
How can you improve your content?
What tools do you need?
How is your content performing?
Follow the 80/20 Rule
While 80% of your content should be focused on offering value to the audience, keep aside the 20% to sell your business. 
As much as your audience likes to be educated, they also appreciate transparency. 
If you aim to market to your audience, you can be honest about it. Just do not push it hard on them. 
You can mention in your introduction which product you are selling. 
Continue with an informational body with the least mentions of your service. 
Once you have got your audience's attention, that is when you encourage them to check out your product in conclusion. 
As you know, the right call-to-action can do the trick for you. Use active words instead of vague descriptions to nudge the consumer to take action.  
Visual Content Marketing 
74% of marketers say that videos are more effective in generating leads. 
Compared to blogs, visual content is taking a front seat in the marketing strategy now. 
It is to no one's surprise, in any case. 
From entertainment to tutorials to even online courses, we rely heavily on videos than any other channel. 
One-third of all online activity is associated with watching videos on the internet. 
And consequently, it is only reasonable to invest more of your marketing efforts in the channel to bring you the best. 
YouTube continues to deliver higher ROI than other video advertisements as well. 
As you are well aware, student vlogs get more attention than student blogs. 
We process visual information faster and retain it longer. 
While we only store 10 to 20% of text-based information, a visual element could boost its chances to 65%. 
With the thriving social media, you can no longer afford to look past the effect of visual content.
Measure Your Success
As significant as it is to collect data before marketing, it is equally necessary to gather feedback afterwards. 
It would help if you found out:
Which platforms get you the most results?
How well do you rank?
Your most successful posts
What are the sources of your leads?
Is your content getting shared, if so, where?
These are only a few of the metrics you can focus on. 
The more information you can collect, the better it would be to assess and plan your next move. 
Your Content Marketing tricks are only as good as your Tools 
As much as you think, doing all this alone is a challenge, don't fret; the internet has solutions to that too. 
Whether it is to design, promote, or measure, the right tools can make your journey a lot easier. 
You do not have to have a graphic designer to produce stunning infographics or a cinematographer to create great visuals. 
There are plenty of visual content marketing tools that can offer you the essential tricks to come up with stunning graphics.
Similarly, analytics tools are extremely powerful in crafting high-yielding content strategies. 
If you can narrow these factors down, you can create a rewarding strategy rather than wasting time on fruitless endeavours. 
For students, time is precious, and such a system will help you balance your academics alongside running your blog.
What content marketing tricks are currently working in your strategy today? Let us know in the comments below.
Author Bio: Victoria Davis is a freelance writer who works for the educational platform, EssayHub. She has extensive experience in digital marketing, content, and conversions. Victoria spends her time outside of work, updating herself about the latest technology, reading, and cooking.