7 Content Marketing Ideas for Designers
What's the best way to market a product or a service? 
Designers will tell you it's a catchy visual, but web copywriting services beg to differ — they believe that the right combination of words is what sells.
Most of the time, it's both visual elements and compelling copy that create results.
Still, many talented designers aren't aware of the power of content marketing. 
That's why they often fail to reach enough customers nowadays. 
Like it or not, the competitive online landscape requires you to work on other aspects of your service. 
To find the clients you like (those with a generous budget), you need to properly market your skills (and yourself). 
Instead of just focusing on the art of design, you need to pay attention to other essential skills for all freelancers, and marketing is one of them — content marketing, to be precise. 
Before discussing some innovative content marketing ideas that can help you spread the word, let's see what content marketing is and how it can help you. Read on.
What Is Content Marketing?
Content marketing is a strategic approach to content creation to promote a specific product or service. 
Content marketers usually have a clearly defined audience that they want to address.
Big marketing agencies usually research before producing content to understand their potential customers and their type of content.
Another significant advantage of content marketing is that it builds trust. 
Businesses and individuals use it to create a more loyal customer base that will buy their products and services over a more extended period.
Content marketing is more relevant than ever because you can get instant feedback from your clients, customers, and leads.
Before the worldwide web conquered humankind, content marketing was revolving around newspapers, magazines, and more. 
However, people weren't able to share those pieces of content, like them, or comment beneath them.
Search engines and cutting-edge technology used for building websites paved the way for many new content marketing approaches. 
Creatives worldwide found their dream jobs as content writers, video and music producers, designers, and more. 
Content marketing teams consist of creative individuals whose job is to present ideas and create content to be launched as part of a marketing strategy. 
Of course, every team also has experts with highly analytical minds who can make crucial decisions based on numbers and figures.
But you don't need entire teams to create a successful content marketing strategy. 
If you're a designer and you're looking for a way to attract more clients (or reach out to like-minded people), some of the following content marketing ideas might be interesting to you.
Bestseller No. 1
1 – Start a Blog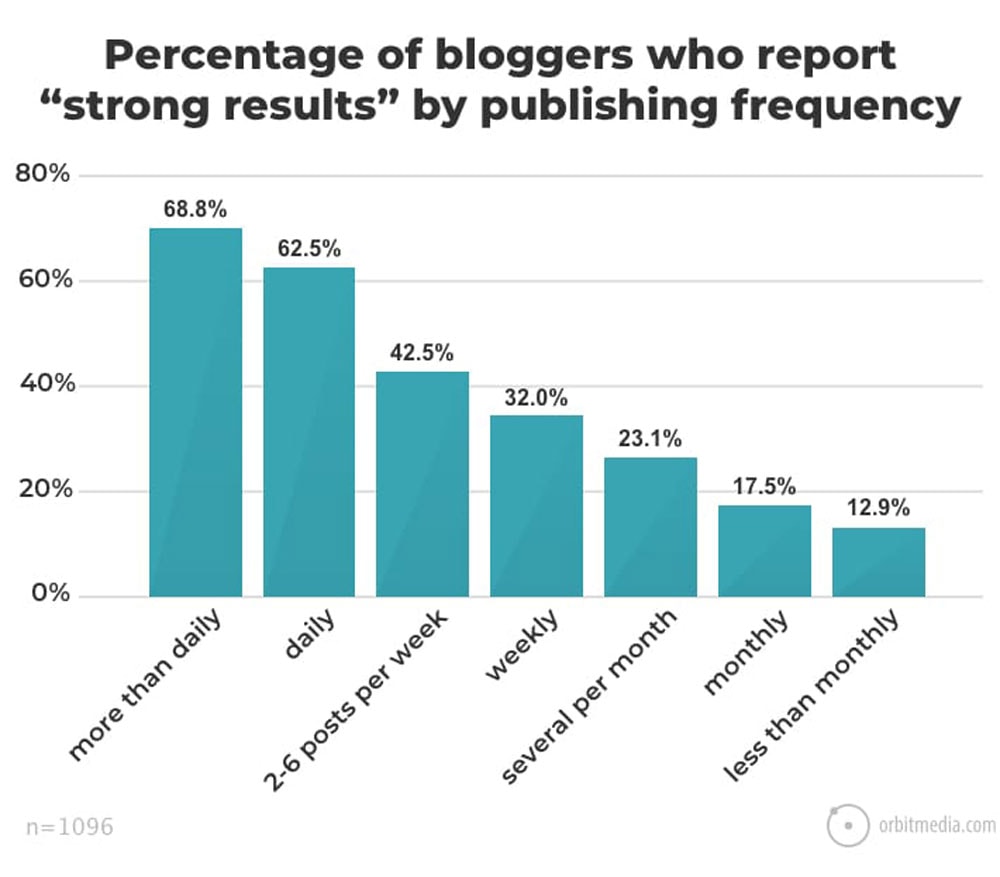 If sites are there to present your services to a potential client, their blog sections will retain them.
We've reached the point in history where every business needs to have its unique voice and interact with its customers as much as it can. Blogs are one way to do that.
So, what can you write about in your blog as a designer?
One of the most straightforward strategies is to write about your work. 
Your blog section could be as simple as presenting some of your ideas that are still not fully developed or discuss your latest work with your long-term clients. 
If your goal is to attract new clients, it's essential to conceptualise your blog topics to attract potential customers.
But then again, you don't have to write about your work at all. 
Instead, your blog could educate people interested in learning more about design, for example. 
This work will help you connect with plenty of other designers worldwide and build a community of people interested in the same thing as you.
You might be thinking — but how will educational blogs bring more clients? 
Well, the idea is to create more significant brand awareness, the brand being yourself. 
After all, increasing the number of visitors to your blog can have great SEO benefits.
Speaking of SEO, let's check out another excellent content marketing strategy that can help you increase your visibility in search engines and bring new visitors to your site — guest blogging.
Here is another useful resource about how to start a blog.
2 – Guest Blogging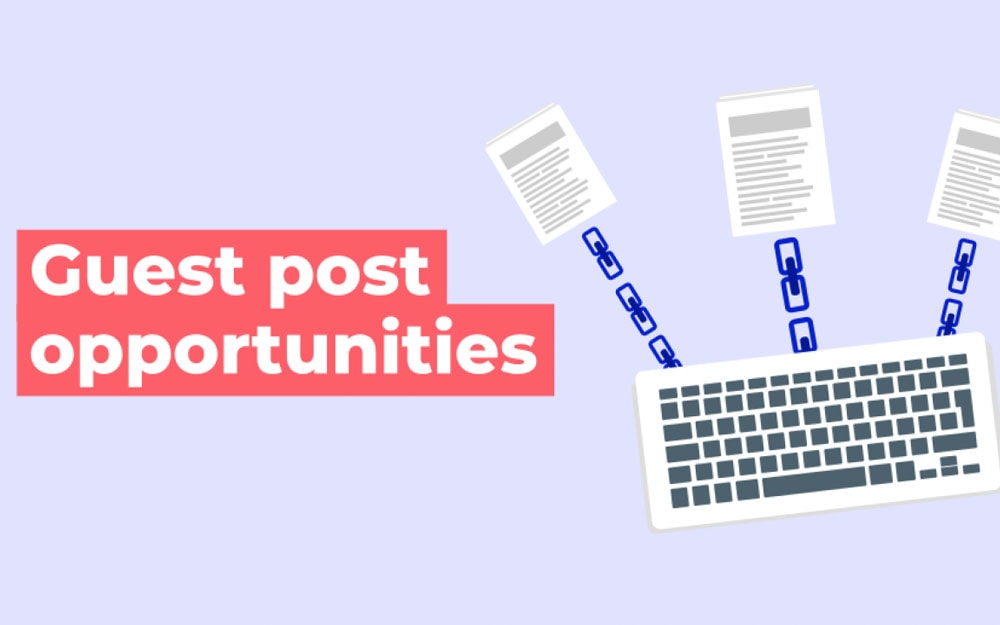 You may have noticed that almost every serious business or service has a blog section. However, not all blog posts are written by their employees.
Some sites offer a guest blogging option. They allow people who are not part of the team to publish a piece on their site for a price (some even offer this for free). 
Why is this important for you? There are two huge benefits.
The first one is you'll reach out to more people. 
Each of the blogs that allow guest posting has readers who actively follow their content. 
Some of those people might like or even share your piece. That way, you increase your chances of building an active customer base.
The second advantage is backlinking. 
You can increase the rank of your website in search engines by getting links from highly-ranked websites. 
If you have an opportunity to write a guest post for a site that has high domain authority, you can ask to insert a link to your website. 
Some readers might even go to your site and explore it after reading your guest blog.
But what if you're not good at writing? What if you're not a native speaker and find it difficult to write blogs in another language?
It's no secret that many businesses or individuals hire freelancers or agencies that offer content writing services. 
Professional writers can put all your ideas on paper and mould them into a clear-cut text that speaks to your target audience. 
Even if you feel confident enough to write your blog, it's always a good idea to hire an editor to improve your texts.
Therefore, feel free to learn more about copywriting services and how they can help you with your content marketing strategy.
3 – Infographics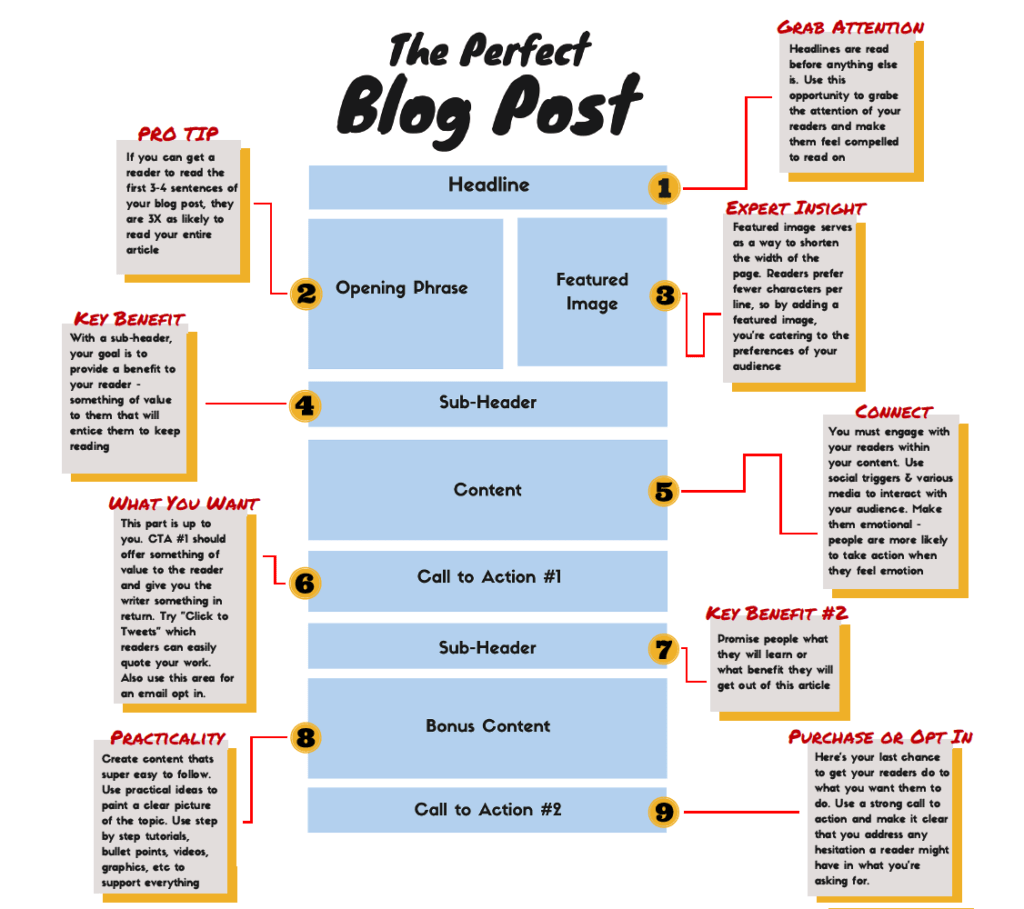 At the introduction of this text, I stated that visuals combined with a high-quality copy, usually sell the best. 
Infographics are a prototype of one such combination, as they offer both visual and informational value to readers.
An infographic is simply a visual representation of some information. 
When infographics are part of a content marketing strategy, their goal is to provide an engaging and immersive way to consume the presented content.
If information is just jumbled together in a long paragraph, it's not something many people will read or find interesting. 
Take a look at the following pieces of information:
Graphic design's market share was $12.7 billion in 2020 in the US. It shrunk by 10.6% compared to 2019 due to the pandemic. Approximately 400,000 businesses in the US are related to graphic design somehow, and there are about 290,000 design-related jobs in the US. 25% of designers are registered as self-employed. The top three industries that need graphics designers are manufacturing, publishing, and advertising.
Did you read the data above? Even if you did, chances are you just skimmed the text, and you ignored it.
But what if that data was presented with engaging visuals, graphs, pie charts, and more? This is why infographics exist.
What sort of information should you present in your infographics?
That's entirely up to you. Ultimately, you want to create the infographics to meet your marketing strategy goals. 
If your goal is to reach more clients, you should present your work and some numbers and figures related to it.
4 – Ebooks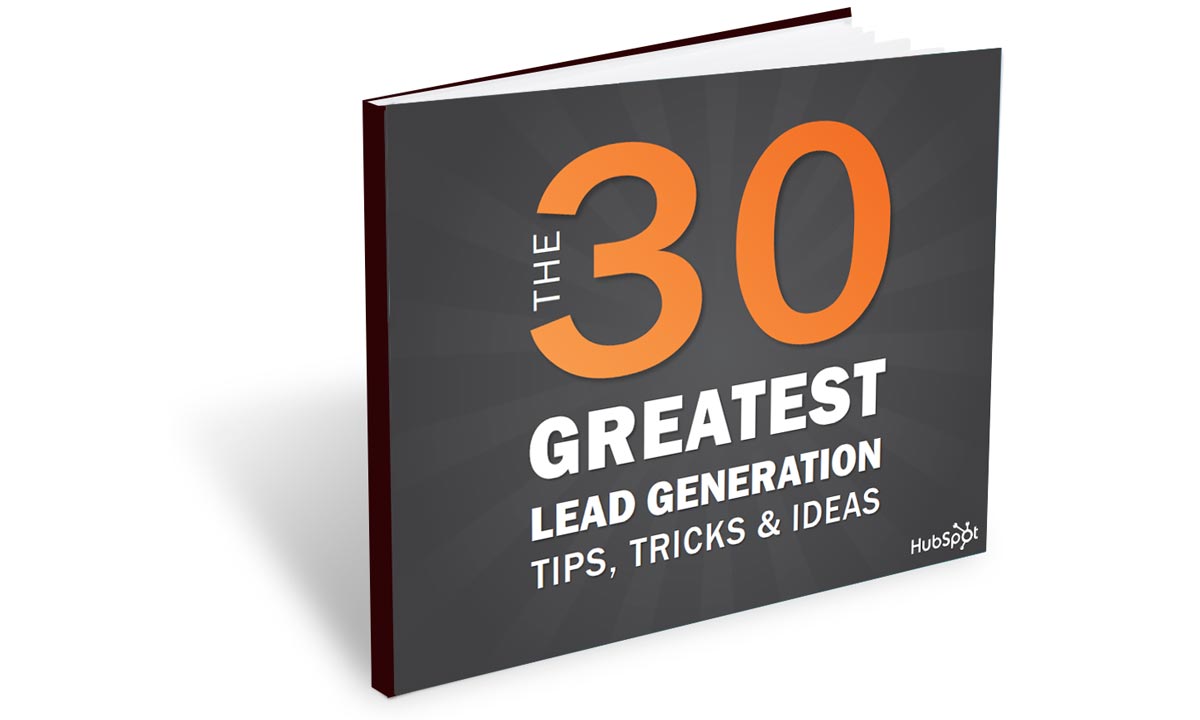 Ebooks are commonly used nowadays as part of various content marketing strategies. 
Businesses worldwide create engaging content and put it into ebooks to educate their potential clients and promote their products and services.
Why should you consider writing an ebook as a designer? What purpose does it serve?
I'll answer the first question with another question — why not? 
After all, you can brag that you published a book, something not many people manage to do during their lifetime.
Bragging rights aside, ebooks are a handy marketing tool. 
An ebook's purpose is to provide your potential customers with additional value — something they'll not find in your blog section.
Moreover, businesses use ebooks to create leads. 
Have you ever stumbled upon a website that offers an ebook, but the only thing you must do is leave your email address? This is a common practice.
In marketing and sales, a lead refers to a potential customer (a prospect). 
For digital marketers, a lead is someone who has shared a piece of information with the business, indicating they are interested somehow. 
Offering your ebook to your site's visitors in exchange for their email can be an essential step in your content marketing funnel.
Once you obtain the emails, it's time to think about email marketing — another essential content strategy.
5 – Email Content Marketing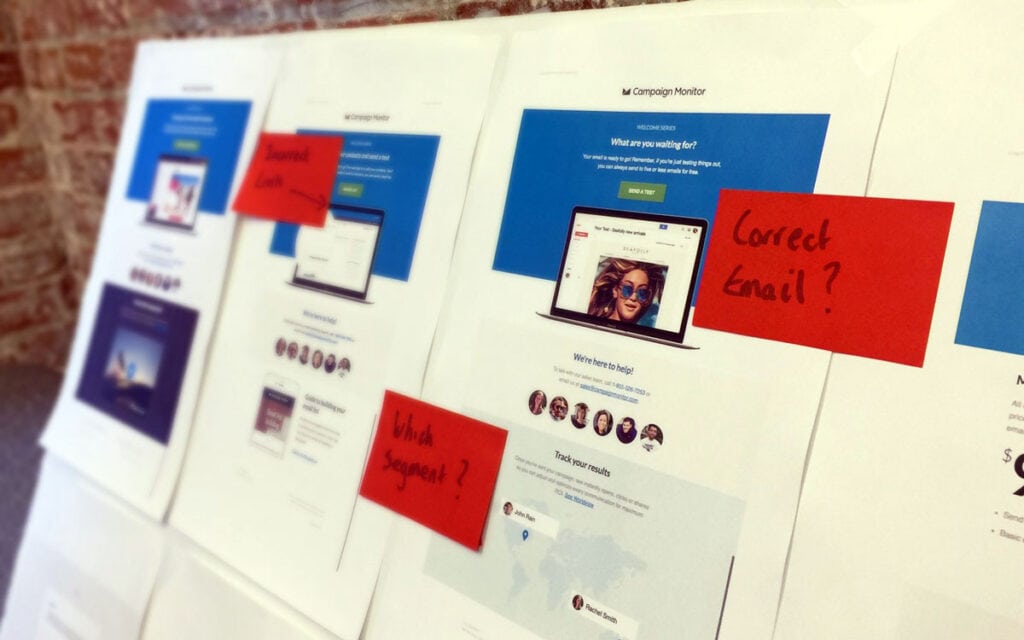 At one point during the 2010s, many people thought that the concept of email would die out. 
After all, there were plenty of social media and other services that proved to be more effective. 
That assumption was completely wrong — not only did email survive, but it also became more prominent than ever. 
Nowadays, email is an essential means of communication for millions of people. 
If you don't believe me, answer the following question — what's the first thing you check the first time in the morning?
Your answer is probably my phone, and we all know that phones send notifications when we receive emails.
That's why it's crucial to write captivating emails that will keep your leads interested in your services.
There are plenty of excellent email marketing strategies you can research, and as a designer, you can make your emails exceptionally interesting to recipients.
Once again, if writing these emails isn't your thing, you can always contact professionals who'll focus on promoting you and your services via emails.
6 – Podcasts
Content marketing isn't only focused on written content. There are all kinds of ways to promote your services online, and many of them are very budget-friendly.
The popularity of podcasts has been on the rise lately, as many individuals and businesses find them convenient for promoting themselves and other people in their industry.
Many podcasts have an interview format, meaning you can always contact various designers and ask them to be guests on your podcast. 
Please take into account that podcasts shouldn't be focused on marketing alone. 
This type of content should always have the goal to entertain and inform rather than sell. It's just another way to make more loyal followers, and some of them might turn into customers at one point.
7 – Harness the Power of Social Media
Finally, social media marketing is not the same as content marketing, but the two go together like peas and carrots. 
One of the most potent ways to promote your content and call your potential customers to action is to have active social media accounts. 
Since you're a designer, you should consider opening an account on platforms that focus on visuals, including Instagram and Tumblr. 
Of course, it doesn't hurt to share your stuff on more popular sites, such as Facebook, Twitter, and LinkedIn.
Final Thoughts
The world of digital marketing is vast. 
It has enormous potential if you know how to use your resources in the right way.
You'll find many marketers claiming that content is king, and that isn't far from being true. 
So far, some of the most successful online marketing campaigns have focused on delivering high-quality content to the world, and I see no reason why you shouldn't try some content marketing ideas as a designer.
The main advantage is that some of the most straightforward strategies, such as regularly updating your blog, can help build long-term trust with your potential customers. 
Of course, if you're not on a budget, you can always ask professionals to develop and apply the best content marketing ideas and strategies for you.
Last update on 2023-05-31 / Affiliate links / Images from Amazon Product Advertising API