Inbound Marketing: Why Content Is Critical
Inbound Marketing is the process by which you market your business through a variety of channels and methods. These include blogging, social media, article writing and networking. 
All these activities are designed to attract potential customers who have already expressed an interest in what you offer. The goal is to use this information to make their buying decision. 
In other words, you want them to know enough about you so that they can trust you and be confident that they made the right purchase when it comes time to buy.
You may not realise just how vital having good quality, relevant content on your website or blog is until you've tried removing all of it. 
Most people tend to focus more on quantity than quality when getting traffic to their site. The truth? People are much more likely to share information that's both true and helpful than something that isn't!
If you're like me, then I'm sure you'll agree with me that even one bad review from someone unhappy with your product or service can ruin your chances at making sales. 
Therefore, if you don't create high-quality articles that contain valuable tips and advice, your readers won't stick around long enough to see any links under the "About Us" section. They also won't bother clicking on anything else after reading your first paragraph.
So why do some websites and blogs manage to pull this off in inbound marketing?
There's no secret formula here. It's simply a matter of knowing where to start. There isn't much difference between creating effective copywriting and hiring professional writers to write your entire web page when done correctly. 
The reason being is that many marketers feel as though they should save money wherever possible. Unfortunately, doing things this way means sacrificing quality. 
However, once you learn simple inbound marketing tricks that help you stay focused on building relationships while keeping costs low, you'll soon find yourself attracting new clients without breaking the bank.
The Importance Of Content for Inbound Marketing
One of the biggest mistakes businesses often makes is filling every inch of space on their homepage with text. Although this approach might seem logical, it works against you when selling online.
Think about it… How would you react if you looked at a page full of ads, unrelated images, graphics and videos? Not very well, right? As such, keep your homepages clean and only try filling up the empty spaces with valuable (and interesting) content.
On top of that, consider the following:
People generally spend less than 5 seconds reviewing each webpage before moving on to the next one. Therefore, give visitors something worthwhile within those few short minutes.
People usually browse sites based on keywords. So, pay attention to keyword density throughout your pages. Opt for phrases that describe precisely what your customer needs.
Use headlines that grab peoples' attention quickly. Make them curious enough to click further into your site to read more.
Include plenty of testimonials and case studies to reinforce credibility. Testimonial quotes work particularly well.
Lastly, remember that you aren't competing against big corporations that can afford hundreds of thousands of dollars worth of inbound marketing campaigns.
Instead, it would be best if you competed against everyone else out there. Don't worry about spending tons of money on fancy designs, flashy banners and advertisements. 
Just take advantage of free ways to promote your company. After all, we all know that people will judge companies solely based on their products and services alone.
Sale
Create A Website That Attracts Customers
This is the part where most beginners fail miserably. 
Unless you truly understand what makes a visitor come back to your website, again and again, you probably haven't seen results coming from your current inbound marketing strategy. 
Most websites and blogs lack essential design elements to convert users into returning customers.
Don't fret too much if you fall into this category. We've got solutions for you! The first thing you must do is hire a competent web designer who knows what they are doing. 
Second, follow our guide below to improve your search engine rankings, increase conversions and generate leads faster than you ever thought possible.
Make sure that your site loads quickly. Users hate slow loading websites and are likely to leave immediately.
Always ensure that your website has mobile compatibility. More importantly, never assume that your audience will view your site on their desktops. Nearly 75% of Internet searches happen on smartphones nowadays.
Create user-friendly navigation. Don't overwhelm your visitors with unnecessary menus, popups, etc. Keep everything related to your topic centralised to avoid confusion.
Design your website according to what appeals to the human eye. Avoid bright colours and loud background noises.
Give a clear call to action. Tell your visitors exactly what you want them to do.
Add lots of pictures and infographics. Images are known to stimulate emotions and drive curiosity.
Minimise distractions and clutter. Place calls to action strategically across your site to encourage visitors to complete tasks.
Pay special attention to load times. Some people say that 3 seconds is the average time spent viewing a single web page. Anything beyond that point is considered too long.
Ensure that your landing pages provide value and solve problems. Offer incentives for completing forms. Ask questions from your prospects to build a stronger relationship.
Using Social Media And Networks For Free Advertising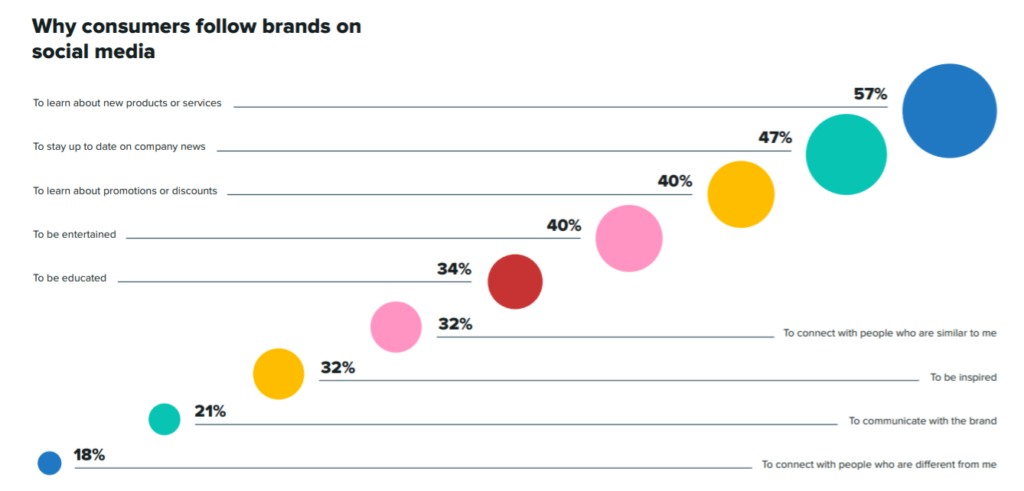 There's nothing quite like saving money on advertising expenses. Especially since social networks now allow you to advertise your brand name – absolutely FREE!
Nearly everybody uses Facebook, Twitter, LinkedIn, Pinterest, Instagram, Tumblr, Reddit, etc. Why waste precious resources paying vast sums of money for advertisement spots or expensive banner adverts when you can reach out directly to followers and fans for free?
To fully leverage the power of social media marketing, however, you'll need to set aside ample amounts of time to update profiles, respond to comments and interact with prospective customers. Otherwise, you may end up wasting your hard-earned money on pointless advertisements.
Remember, all successful entrepreneurs started somewhere. Many built their empires by sharing their knowledge with others. You can do the same thing via social media. Share what you know and watch your reputation grow exponentially.
Become An Expert By Sharing Knowledge & Develop Relationships
When starting in inbound marketing, you may feel overwhelmed by the number of options you face daily. However, becoming an expert in any field requires consistent practice. 
Eventually, you'll begin to notice trends and patterns emerging. Then, you'll realise that specific steps lead to greater profits.
Once you decide what tactic(s) you want to pursue, make sure you dedicate sufficient time towards developing a solid foundation. 
Put forth maximum efforts to consistently produce fresh, unique content. Share expertise by teaching others. Encourage feedback from viewers and open discussion forums.
Ultimately, the key to establishing a loyal fan base lies in showing sincere appreciation for the support. Treat your followers accordingly, and they will remain faithful believers.
Sale
Blogging allows you to effectively communicate with your reader base 24 hours a day, seven days a week. Plus, it offers unlimited opportunities for exposure.
After all, anyone interested in finding out what you have to say can visit your blog to see what you have written. This provides an excellent opportunity to establish rapport with potential customers. Also, it helps you present a positive image of your company.
Furthermore, your blog posts serve as mini commercials. Hence, you can use them to sell additional products and services. Or perhaps you can discuss industry updates, new developments, and the like. 
3 Things to Note When Creating an Inbound Marketing Strategy
Content is everything when it comes to inbound marketing success – if you didn't write enough quality articles on your blog, would people care about your other offerings such as social media presence, e-newsletters, email newsletters, etc.? 
Is your company's branding powerful enough to attract new prospects without any help from advertising? Or do you think that having an incredible product/service makes up for the lack of compelling content? 
The short answer is no! 
You cannot build credibility by simply offering unique products or services; instead, it takes more than just being good at what you do to establish yourself as a leader in your industry. 
That's where great content plays an essential role in establishing trust, authority, and credibility among both current and potential consumers.
Of course, creating high-quality content isn't always easy, and many small businesses don't know where to start or which direction to take when figuring out what type of content to write. 
It doesn't matter whether you want to create a unique copy or use existing material (e.g., white papers) as long as it is relevant to your audience. 
In fact, using various types of content gives readers something fresh to look forward to each time they visit your web page. 
As a result, you'll get even better results because your target market members won't feel like they've been hit over the head with a 2×4 every time they come across one of your posts or pages.
The bottom line is that engaging, helpful content is critical to attracting targeted traffic – especially since today's Internet users seek information via search engines instead of browsing through article directories. 
So, before you begin writing your inbound marketing strategy, consider these things:
1. What problem(s) does your content solve?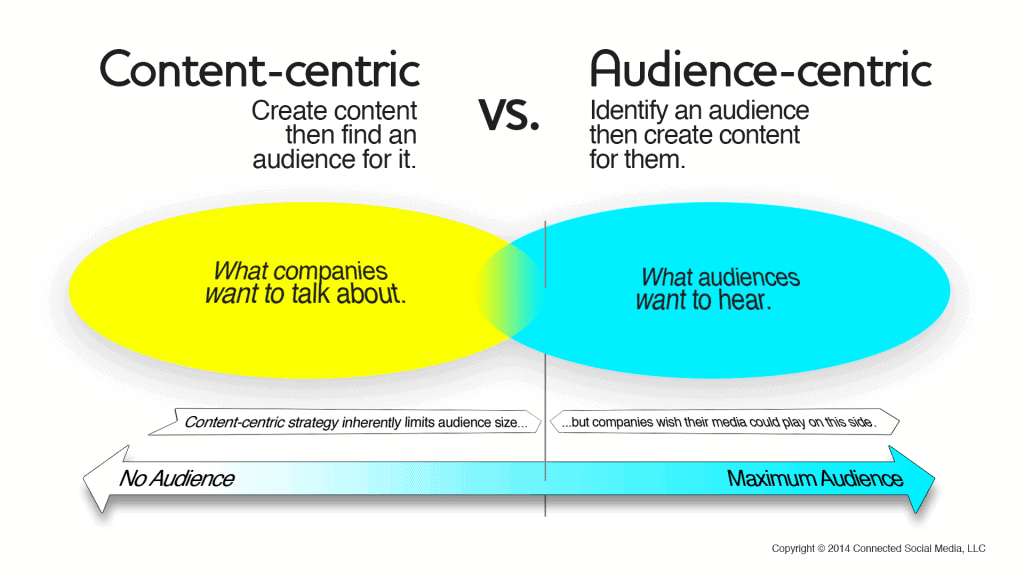 I often see companies trying to sell their services right off the bat. They assume that because they provide some pretty impressive service or product, everyone who visits their site must also be interested in buying similar items. 
That couldn't be further from the truth. 
Today's savvy consumer knows precisely what they want before heading online to research their next purchase. They may read several reviews and testimonials, but only after determining they need whatever item they're looking for. 
The same goes for those who want to buy goods or services offline – they first go shopping until they narrow down their choices based on price, availability, convenience, etc. 
Your job is to determine what problem your content solves and exclusively focus on providing solutions to those problems. 
Once you figure out what your main aim is, you should try to incorporate this into your headline and subheadings so that visitors immediately understand what kind of content they'll receive once they click "read more." 
Also, remember that most people scan websites, so if you place too much text upfront, they might miss certain parts of your post due to scrolling. This applies primarily to shorter paragraphs. 
Instead, keep your sentences brief and concise while conveying your message effectively. For example, you could say something along the lines of "To improve sales, our team implemented a new inbound marketing strategy" instead of saying, "Our goal was to increase sales".
2. Make sure your topic stays consistent throughout 
Whether you plan to use your own copy or hire a ghostwriter, you must stay true to your subject matter and purpose. Don't change the tone halfway through your piece unless it truly fits within the overall theme. 
A well-written article shouldn't contain multiple unrelated topics. One way to avoid this pitfall is to stick closely to the outline provided by your editor. 
Another option is to ask someone else to proofread your material so that you aren't tempted to stray away from your intended path. 
Remember, consistency is critical in style, flow, grammar, punctuation, sentence structure, vocabulary, etc. 
Don't worry about getting rid of words or phrases that you believe are unnecessary; however, you should refrain from adding extra fluff either. Keep your language straightforward yet professional enough to appeal to your audience.
3. Be authentic and transparent
As mentioned earlier, you want to give your readers something interesting to chew on. However, remember that you are running a business and not a personal blog, so you should never sound unprofessional or deceitful. 
Even though your primary objective is to drive traffic back to your call to action, you should strive to maintain a level of transparency that keeps your readers' interest intact. 
People love reading honest opinions and advice, so share yours honestly and openly. After all, they came to your site because they already liked you and trusted your knowledge base, so don't betray that trust by giving false promises. Always deliver on your word and follow through with promised actions.
So now that we covered the basics, let me address three common mistakes that many entrepreneurs fall prey to when crafting their content:
It would be best to avoid keyword stuffing. Keywords play an extremely crucial part in driving qualified leads to your site, but you should never spam them either. Using keywords excessively will likely annoy readers as well as Google algorithms.
Do not publish duplicate pieces under various titles. Yes, sometimes it seems tempting to rehash old ideas again but doing so dilutes the effectiveness of your efforts.
If you ever decide to republish your content elsewhere, you risk damaging your reputation as a reliable source of exclusive information.
Duplicate content should only appear in places where it adds genuine benefit to the reader. Otherwise, you run the risk of losing credibility and earning negative publicity.
Now that you have a basic understanding of what constitutes winning content, hopefully, you'll put this knowledge into practice in your future inbound marketing plans. 
Content is indeed king when it comes to generating leads and building relationships with prospective buyers. 
By following the guidelines above, you'll achieve superior results while gaining a greater appreciation of your audience in the process.
Last update on 2023-06-04 / Affiliate links / Images from Amazon Product Advertising API