Construction Branding: 7 Principles That Make Companies Stand Out
Your brand is the face that people will see on every interaction you have with a customer, and if it's not compelling and exciting enough, they'll quickly move on to a competitor.
If you're considering using construction branding, this post is for you. While using colours for marketing purposes is not new, it's only recently gained traction. We discuss why construction brands are becoming a more significant part of business culture. We also explain some of the benefits you'll enjoy when you start to use them.
What does it take to build a brand that people love? This post will outline seven core principles that define the best in construction branding, and I'll show you how to apply them to any business.
1 – Stand For Something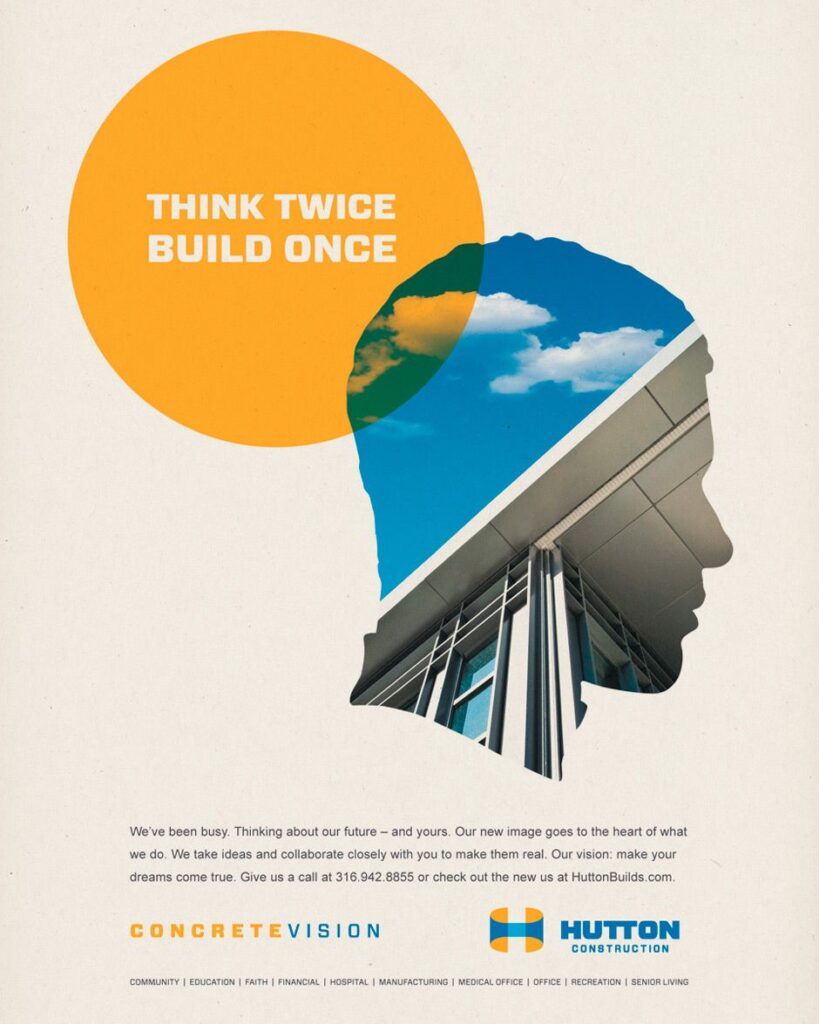 Construction brands need to stand for something, whether they're construction companies, residential builders, interior designers, or construction contractors. 
They need to provide a clear brand message that communicates what they do in a compelling way. They also need to establish credibility and trust in the eyes of their clients. 
Building a brand is all about creating a consistent message that clearly and effectively differentiates your business from competitors and makes your company easy to recognise.
To stand out, construction branding should make a statement. So, think about how you want to portray your business online.
Is it a name that is reliable?
Does it have integrity?
Is it an organisation that cares about the people who work for it and those who will use its service?
Think about what you want your brand to convey.
If your company stands for something, whether that's providing a good service, promoting a specific philosophy, or providing unique products, it will be easier for you to promote that aspect of your company to potential customers. 
You can convey your identity in many ways, but the most common is through your logo design. You should be proud of your branding and let it represent your company.
2 – Be Clear About What You Do
Many brands have a story. They have a narrative of what their brand stands for. A brand story is what the brand wants people to know about it. The story should explain what the business does, whom it serves, and what it stands for.
The first thing you need to do is define your target audience. Are you targeting people who live in a specific place or work in a particular industry? If so, you'll want to take your client into account when creating a logo, colour palette, tagline, and overall design. 
Don't forget that there's more to a brand than just a logo—the way a business presents itself online can go a long way toward shaping its customer base.
If clients know what you do, they will feel safer, which is a big part of the trust factor in a business relationship. 
You want them to feel safe around you and to understand what you can bring to the table for them. Here is an excellent example from a construction firm's website: "We build green homes, custom-designed homes, and modern homes, all in Austin, Texas. We specialise in providing clients with a unique blend of design and construction services."
3 – Know Your Customers
The branding for your construction business should focus on your customer's needs. There are a few ways to do this. The first is to ask yourself, "What are my customers' most pressing concerns?" 
The second is by asking yourself, "What are my customers struggling with that I could help them solve?" The third is to ask yourself, "If I had to choose, which one of my products would I like to recommend most?" 
By using these three questions, you'll be able to identify your core message and the type of customers you want to attract.
Know your customers so that you can design your brand and marketing messages around them. The construction business is highly segmented. There are so many small businesses and contractors within each sector.
4 – Design With Personality
Personality is essential in any branding design, but especially in construction. It can help define your company and what your brand stands for, even if your company isn't directly in the construction business. 
You can design your personality through your company's logo, colours, website, and even social media presence. A strong personality in your brand makes it easier to tell your story and distinguish yourself from the crowd.
Brand personality comes from the core beliefs, attitudes and values that guide your company's behaviour in the marketplace. These are the messages that your brand communicates to customers. 
Your brand is the essence of who you are. It's your voice. When designing your construction brand, you should consider how your personality will communicate to your target audience.
This isn't about creating a logo design but developing a personality for your business. When you are trying to communicate something to someone, you need to understand who that person is. Do you know their interests, hobbies, passions, and goals? 
Once you know that, it's easier to design your identity to match theirs. So start asking yourself questions like, "How does my company make my customers feel?" and "What kind of experience do I want my customers to have?"
5 – Have A Great Story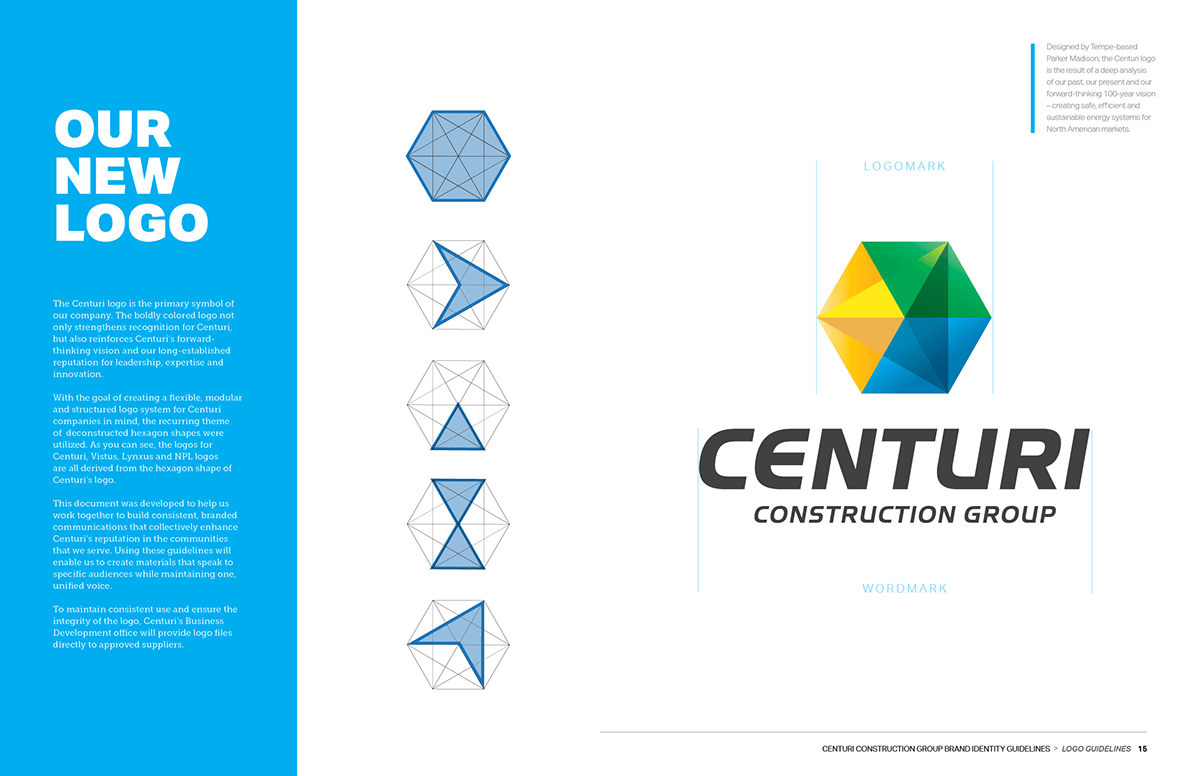 The power of storytelling is the reason people love to read. We don't need to explain to consumers why they should care about our brand. They already do. 
Consumers are drawn in by the human element of the brand, the narrative that makes it special, unique, and something they want to be a part of. 
Many of the world's largest brands started as small stories repeatedly told, which led to their success today. 
We know that consumers connect emotionally with brands based on their experience with the brand. Brands that create emotional connections tend to succeed over those that don't.
Building a brand story should start with a compelling question. When you answer that question, your brand becomes more precise, and you know what message you want to convey. But it's never too early to think about what you want to say to your prospects and customers.
6 – Choose A Unique Style
Your brand style is the foundation of any successful construction business. It's the visual representation of your company's personality. It's the key to establishing a solid reputation for the company and its employees. 
Once you establish the basic shape of your style, you'll want to make sure it's consistent throughout the company's operations.
Whether you are building a house or a skyscraper, you need to make sure that you don't come across as being generic. 
A brand needs to speak directly to the consumer and say, "Hey, I am you, and we will work together and build something great." Your customers have to know that you're there to help them succeed.
This point may be more applicable to builders than designers, but the concept remains the same. How do you want to portray your company to your customers? And is your approach unique enough to warrant a brand of its own? 
If you want to be taken seriously as a contractor, you'll need to be seen as a professional who isn't afraid to stand out. 
There are plenty of ways you can set yourself apart from your competitors. For example, you could opt for a logo design that's simple and clean or a website design that's memorable and bold. Or, you could take a cue from your competitor and choose a similar look but give it your unique spin. 
You might, for instance, choose to have a font or colour scheme that's different from everyone else's. It could mean the difference between a job being bid on by someone trying to copy you or someone genuinely interested in building a long-term relationship with you.
7 – Tell The Truth
There is a big difference between what you say and what you build. Many companies struggle with how to communicate their message and build a brand that connects with customers and employees alike. 
Construction branding is translating your business into an image that anyone can easily understand. By visualising the story of your business as a physical experience that consumers can relate to, you can create brand equity.
Many construction firms are still using the old-fashioned method of printing up yellow business cards that don't match the rest of their office décor. 
These days, the standard for construction branding is to have a website, email signature, and business card that reflect the company's identity. 
By creating a visual brand identity for your construction firm, you will instantly create an appearance that reflects your personality. This will attract clients who recognise your company's image.
Don't worry about the actual cost or price. Instead, tell a story of why you need your business card. 
Why do you need it? 
What is your purpose? 
Where do you see yourself using it? 
What is your experience? 
This will help your readers get the most out of your card while giving you something memorable to work with.
Conclusion
These seven principles make a construction company stand out. These are the pillars of the construction branding. 
The principles are not always easy to achieve, but they create a huge advantage when you get them right. So whether your company is small or large, whether it is established or emerging, you can still find a place where you can build your brand and make it stand out.
Get construction branding right, and you can attract the attention of potential customers from miles around.