For a company to succeed in the modern world, branding is something you must get right.
Logo Design plays a vital role in Branding, and it is important for any business.
Of course, having a good logo is not enough – you also need to be showing it off at every opportunity.
For this, events are full of great branding opportunities.
However, having your logo printed on a banner is not enough.
You have to be creative in the way you showcase your logo.
Customers are looking for unique experiences at these events, not your run-of-the-mill corporate occasions.
You will be presenting your company with plenty of other businesses, and it is important to stand out in the crowd.
Offering a different experience, even in the form of how you display your logo, is a powerful tool in leaving an imprint on the customer's mind.
If you are thinking at this stage that you will just provide branded goodie bags, you would be again missing out on being innovative.
Although a goodie bag is always better than your average banner or flyer, you still want to come up with something new and exciting.
More importantly, you want to utilise modern technology in your quest to feature company logos creatively.
So, what are the best creative ways to feature company logos at events?
Here are seven ideas you should consider when you are planning for your next event.
1 – 3D Street Art to Display Your Logo
Logos should always focus on the visible side above anything.
The more visually appealing your logo, the easier it is to remember.
Now, since we humans obtain information more visually than by listening or speaking, you can create a great visual spectacle at an event with 3D street art.
A 3D street artist can create a 3D image on a flat surface on the ground.
It will look super impressive, and you can easily incorporate your company logo into the drawing.
The event goers are bound to stop and stare, noting your logo.
What's more, they will probably snap a few photos as well and share them on social media, increasing your logo's visibility.
2 – Walk around Robots to Greet with Your Company Logos at Events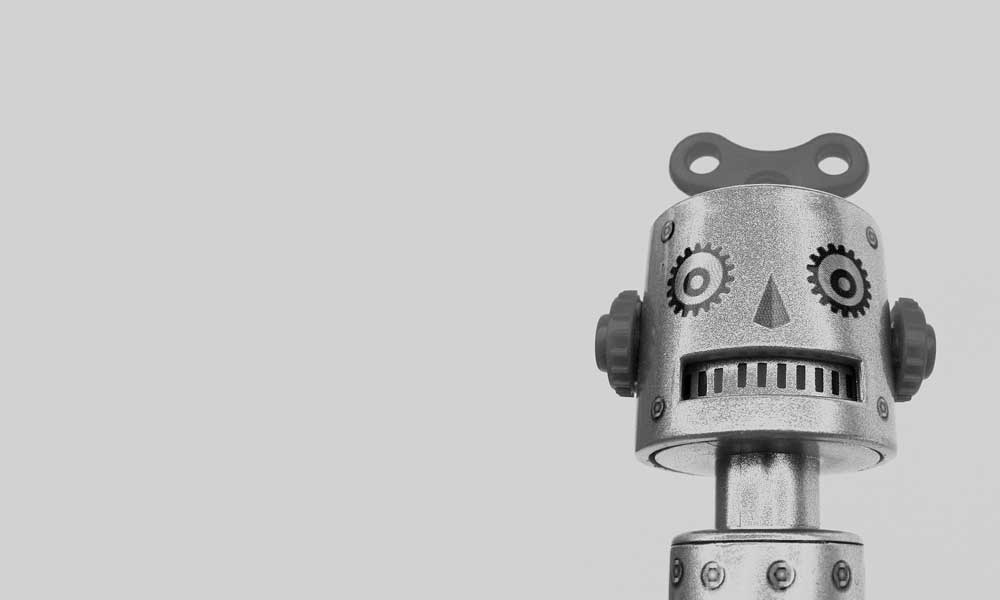 Your logo should not, of course, only be visible right where your company stall is.
Event venues can be rather big, and you want to ensure your business logo is seen by as many people as possible, not just those that happen to walk past your stall.
For this, a walk around robot is a great, creative way to showcase the logo design.
Walkaround robots come in a variety of shapes and sizes.
You can choose something that fits with your overall branding or the theme of the event.
Now, these robots can then feature your logo, either in a sticker format or as a digital version on display.
Also, the robots can perform different types of special effects, which will guarantee the eventgoers pay attention to the robot when it goes past.
You could even get robots that can greet people or answer questions regarding your business.
3 – Coffee Artists to Serve Up Your Logo
Events are often long – eventgoers will eventually need to eat and drink.
If you can provide the visitors with some treats, you are sure to be one of the stalls they visit.
One quirky way to combine a gift with a branding opportunity is by using coffee artists to create your logo.
This means that you have a coffee bar at the event.
When someone orders a coffee, the barista creates your logo on top of the cup – the person will immediately notice the logo and make a note of your business.
Of course, they also get to enjoy an amazing coffee experience!
It is also possible to create bespoke brew for the event and allow the visitors to buy a bag of your special ground coffee.
You can, of course, use this as another opportunity to display the company logo and leave a lasting mark in the person's memory of your business.
Photo booths are not just for wedding ceremonies and parties.
The corporate world can also make use of them.
Having a booth next to your stall will make it easy to add your logos onto the photo booth.
By allowing your guests to leave with a keepsake, they will have a positive memory of your company and will be reminded of it every time they look at the photo.
You do not even need to just rely on sticking your logo on the outside of the booth.
Modern photo booths often allow customisation, and you can include your branding right on the photos itself.
Therefore, any snap the customers take will feature your logo and slogan, for example.
This is great because it means that when the eventgoers share the photos online or with friends, the person will also get a glimpse of your business.
5 – Digital Graffiti Wall to Inspire with Your Logo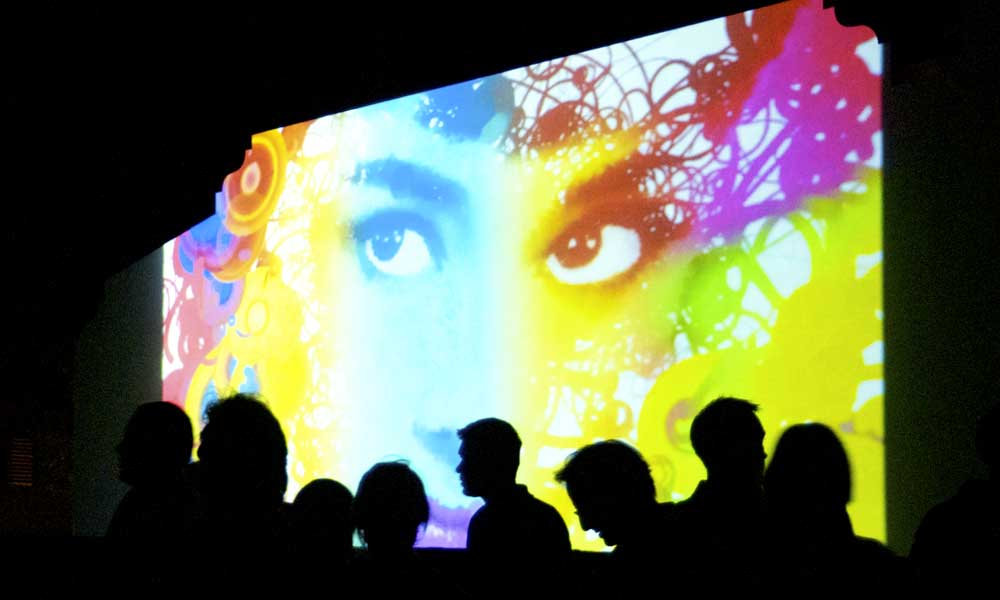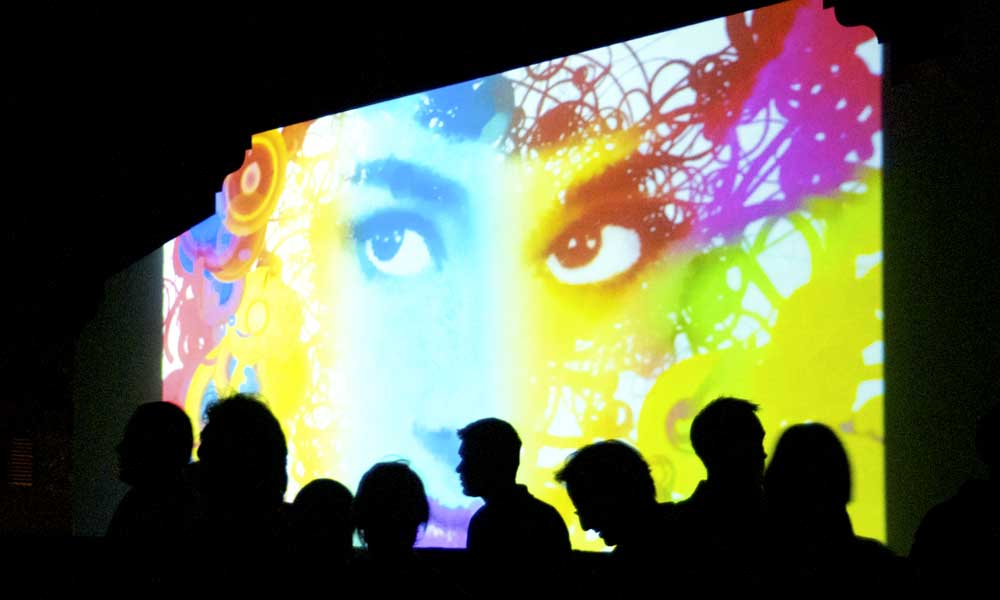 Relating to photo booths is the idea of using digital graffiti walls.
The reason these are so useful in helping with branding comes down to the engagement.
Just like with the booth, the person is not just passively viewing your company logo but will be part of the experience itself.
Furthermore, these graffiti walls can often be used in conjunction with photo booths, allowing the user to add their personalised touch to the pictures.
Digital graffiti walls can display your logo continuously and then enable the user to create drawings or write things on the wall.
The interactive experience will be fun for the user, and it offers you a further opportunity to engage with the person while they are drawing.
It is a great experience that'll help you market your company further.
Graffiti walls can be hired either on their own or with a photo booth.
If you tend to go to lots of events, you might even want to buy one.
VoucherBin is worth visiting for technology deals on business products, such as digital graffiti walls, to cut the costs.
6 – Digital Caricaturist to Draw Your Logo
If you are looking for a romantic alternative for a photo booth, a digital Caricaturist is a fun and interactive option.
The caricaturist will be able to draw eventgoers directly onto a digital platform (with the use of tablets), and these caricatures can then be uploaded directly to social media.
Your company logo would naturally be included in each drawing and therefore, get the same online publicity as the photo booth pictures.
The great thing about this is the public attention the drawing process itself will take.
While the artist is at work, people can follow it – you can even have it displayed on a bigger screen – and while they are watching the drawing, they are naturally also paying attention to your logo design.
It is also an excellent idea to use the caricatures as part of your social media campaign during the event.
You will want to upload them to your social media and use the event hashtag.
This can help you spread the word about the fun experience at your stall and get more people to join up to the drawing session.
7 – Ice Pop Generator to Treat Visitors with Your Logo
There is another tasty way to show off your company logo at an event.
A new innovative company called Pixsweet (previously known as MELT Icepops) creates bespoke ice creams that you can serve at events.
You can have anything from faces, animals and company logos printed on these bespoke ice creams to treat the eventgoers.
It is even possible to write a message on the ice pop – perhaps the company vision or objective!
The concept is rather new, but it is going to take the world by storm, and it is a perfect way to treat visitors.
The ice pop is a definite social media buzz as well.
The quirky ice pops are bound to make your visitors want to share the invention with their friends and volá; tonnes of different people will see your company logo design.
When it comes to featuring company logos at events, you do need to remember to be creative and innovative.
There are plenty of ways to do it, but some are more outdated than others.
You do not want to rely just on the tried and tested methods of handing out flyers – you will create much bigger impact by having something unique and different.
It is a good idea to combine the use of logo with something else, whether it is entertainment, food or technology.
The reason is down to the excitement and engagement these combinations can provide.
You are not just relying on the logo to be effective in leaving a mark on the viewer's mind.
You also engage them in an experience that is active and fun – enhancing your branding.
Not to mention how unique experiences can encourage people to share the experience with others.
In the age of social media, anything that puts a smile on a person's face has the potential to be shown online.
We love sharing experiences, and by sharing photos, these eventgoers will also share your company logo design.
So, if you are looking for a creative way to feature your company logo at an event, consider using one of the seven ideas above.
---
If you wish to discuss how we can develop your brand or provide graphic design for your product or business, email us at: [email protected]
Inkbot Design is a Creative Branding Agency that is passionate about effective Graphic Design, Brand Identity, Logos and Web Design.
T: @inkbotdesign F: /inkbotdesign
---