How To Create a Unique Company Logo Design
A logo is one of the most important things for a company. It should represent the company, its products and its services in a simple yet attractive way.
An eye-catching logo design can turn a brand identity into a marketing machine. It's not just about aesthetics, however. As a company grows, a visual identity is more important than ever—a powerful way to connect with consumers, attract attention, and build trust. There are some fundamental principles to consider when creating a company logo: Make sure it's memorable.
Creating a logo for your company is one of the most important things you will do for your business, as it will be the first thing people see when they see your business name. You must make sure that your logo is very professional and that it represents the style and personality of your company.
This article will present you with the best design tips and tricks for creating a professional logo for your company.
Understand why you need a logo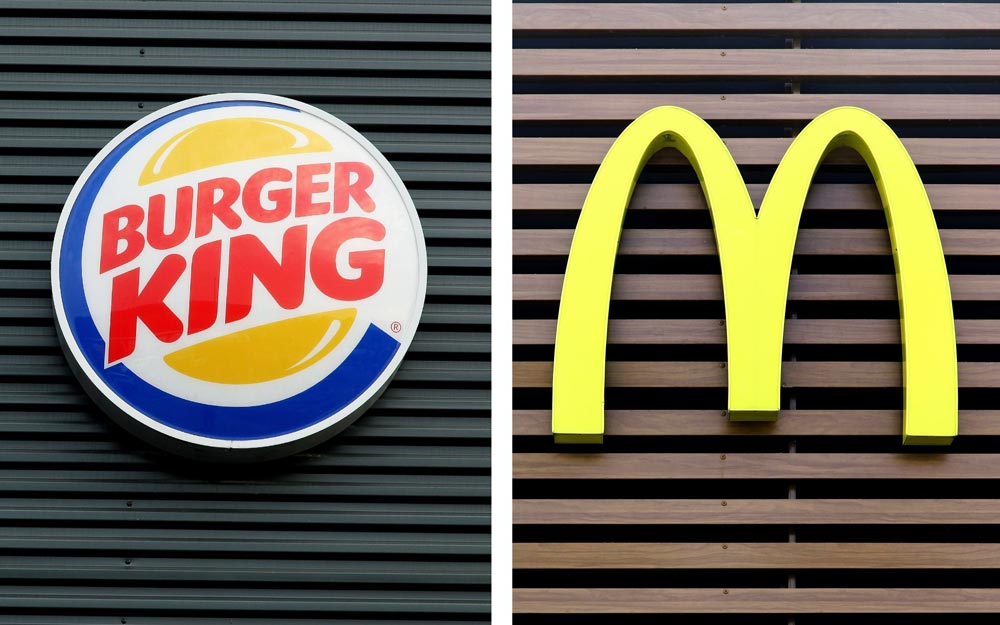 Many brands need help because people need to learn what a logo means or why they love a particular brand. That's why it's so important to put the customer first. We'll never forget about our customers, so we've got your back. When we think about the logo we create, we don't just want a design; we want a brand identity.
A brand identity is something that people will remember long after they've bought from you. Your brand identity is the set of features, colours, and messaging that become synonymous with your business. These characteristics are like a signature. They're the things that consumers recognise and remember about your company.
That doesn't mean you need to wear a funny hat and carry around a giant stick of dynamite (unless you want to) – the important thing is that your identity becomes inseparable from your brand. So if you're thinking of doing a logo redesign, here's what you need to consider before you get started:
What is your customer base like?
In our experience, most people who start redesigning their logo look around their company for inspiration. This is an understandable mistake but often leads to a logo that needs to be better suited to the business and its consumers.
Start by thinking about your customers. Think about their age, their gender, their interests and their goals. What are they looking for in a logo? If you're a small business, it might be a quick sketch, or you might need to work on an abstract idea. For a large corporation, the time commitment and cost required for a complete redesign could mean a new look.
What are you selling?
A logo that looks like it was designed in a hurry or for a different product will almost always fail. It's easy to get caught up in your idea of what a great logo should look like, but the only real way to know what will work is to try it out on actual products.
When designing logos, we often start with a basic concept that looks great on paper. We'll then apply this logo to all sorts of different products.
Does the logo communicate your brand values and promise?
Your logo is supposed to make people feel something when they see it. It's your opportunity to give them a feeling, a connection, and a reason to buy. It's a chance to make your customers feel part of your brand. If you're struggling with the feelings your logo creates, you can take time to talk to your customers.
Does the logo fit your existing business identity?
This is the number one challenge we face in the industry. It is challenging to redesign a logo that looks separate from the same family. Even worse, when your logo and brand identity are at odds with one another, you risk creating an identity crisis for your customers.
If you need to figure out your brand identity, you can look at the research that's been done on your company's past. Is there a reason you're called 'Company X' or 'Y'? Can you tell a story about how your company got its name? Can you describe what your company is all about?
Do you already have an identity?
Sometimes, you don't need to redesign your logo at all. You might need a refresh if you've got a well-established brand. This can be as simple as changing the fonts, colours, or imagery. If your branding is outdated, we recommend changing it completely.
The most successful redesigns don't require a massive investment of time or money. When considering a logo redesign, it's essential to think carefully about what you want to achieve and keep in mind any new logo's long-term impact.
We've worked with many companies over the years, and we've seen the mistakes. We've also seen businesses that have had great success. Ultimately, it's all about understanding your customers and making a logo relevant to you and your brand.
It's also essential to think about how your logo will evolve and how you'll manage it. We work with many businesses worldwide, and we've seen the transition from one logo to the next. It's a process of constant improvement, and you must maintain a consistent look and feel.
Define your brand identity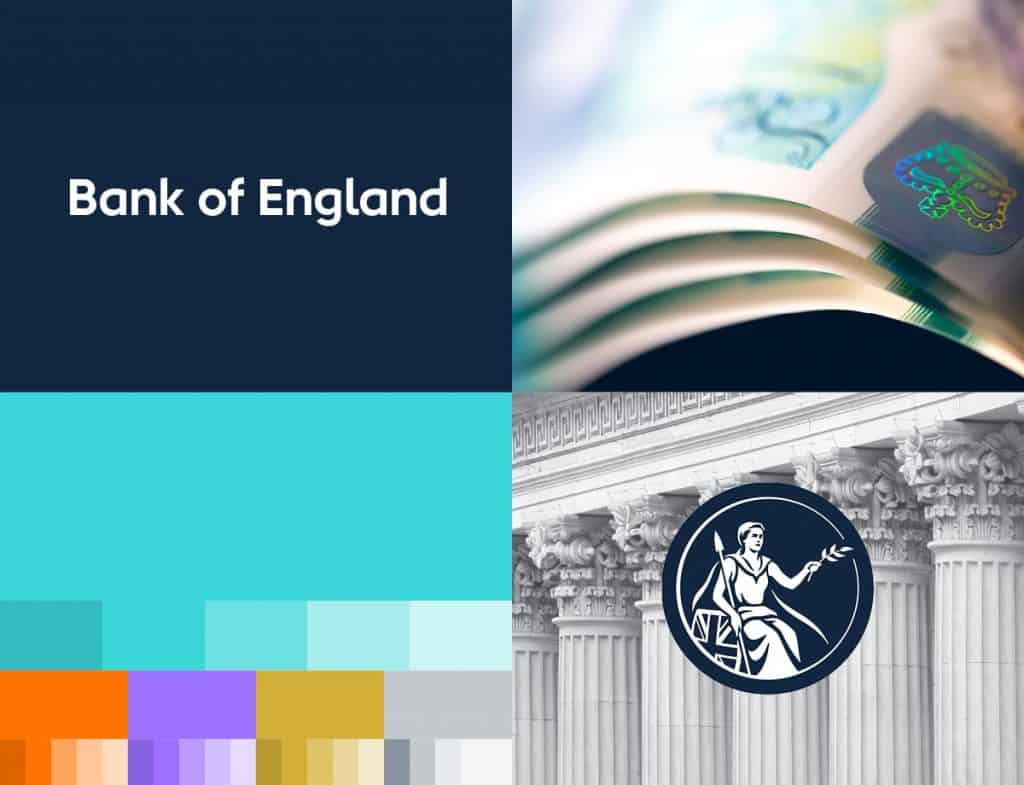 Your brand identity combines the look and feel of your business and your personality. It's your company's story. When you first launch your brand, getting feedback on how customers perceive your company is helpful. But the feedback can be subjective—and the opinions of strangers are often off base.
It would help if you had a more objective and credible opinion to help determine the elements that make up your brand. A logo design is a powerful way to help define your brand. When customers see your logo, they immediately know who you are.
The design of your logo should reflect the unique qualities of your brand, and you should consider the following elements when designing your brand.
Your brand name
What your logo means
Whom your brand represents
What do you want your brand to stand for
The way your brand looks
The feeling your logo creates
When you think about your brand, it may sound silly, but you have to be able to describe your brand to someone else and not be able to tell what it is. For example, you could say, "This is a business that sells office furniture," and someone might know what you're talking about. But if you had to explain your brand, how would you do it?
Find inspiration for your design.
When designing a logo, you must remember what kind of business you are operating. Is your company in the construction or real estate industry? If so, do you need a simple and clean design, or should your logo include a more graphic representation of the building or home that your clients will be creating?
Consider the following points as you look into different options for your logo.
Look for a Simple Design
Creating a complicated or creative logo may be optional if you run a small business. For example, a business that specialises in pet grooming could have a simple logo design featuring a dog or cat.
If your company has an artistic or creative mission, it's crucial to choose a logo design that reflects that. Look for companies that create graphic designs and use simple, clean lines to ensure that your design is easy to remember.
Keep in Mind Branding Elements
When creating a logo for your company, it's essential to consider how the design relates to your brand. For example, if your company sells office supplies, consider adding a tree to your logo, as trees are a prominent feature in an office space.
Some businesses, however, prefer to leave off branding elements in their logo design. For example, a business that sells only to restaurants might opt to include a fork and spoon as part of its logo.
Remember that your logo design should be memorable and unique. This means you can't use a logo design created by another company, even if it's similar in concept. Instead, it's better to create a unique logo design that makes your company stand out from the rest.
Check out the competition.
The best way to create a company logo design is to get a feel for what your customers are looking for. What type of logo do they want? Are they looking for something unique or something that fits with the industry they are in? Think about the logo and design elements that will be most appealing to your audience.
Similarly, you need to know where you fit in the market. Is your company unique, and does it stand out? Or are there companies that have similar products or services? If so, consider how your company is different or different from the competition.
You also want to determine whether you are creating a logo for a new business, a rebranding project, or an existing company. Each type of logo requires a different approach. A rebranding project could mean a new look for your business, or you might have a similar look and feel but need to change the name.
To ensure a successful logo project, you must clearly define your goals for the logo and know where you want it to go. A good logo design should provide a solid visual representation of your business or brand. It can include anything from an entire logo design to a single element, such as text.
A great logo should always have a strong visual impact that speaks to your customer. Remember to think about what the logo represents, what it communicates, and what your customer wants. Use this information to create a design that stands out and attracts attention.
Choose your design style.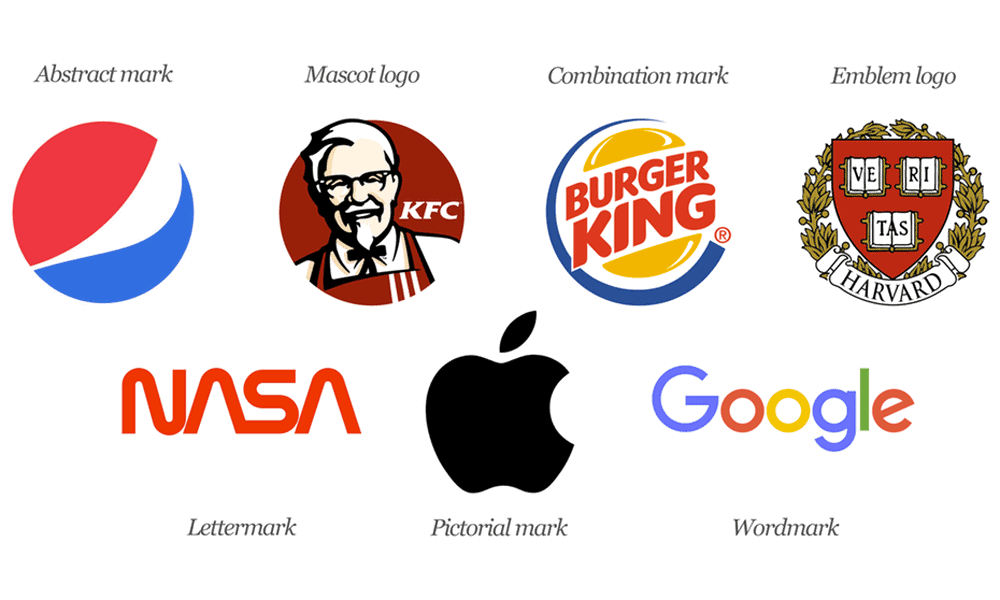 It depends on the kind of business you run. If you run a clothing business, you need to choose a graphic design that reflects the colour scheme of your clothes. If you sell books, you'll want to pick something that represents your book's theme. And, if you work in customer service, your logo should reflect the friendliness and professionalism of your business.
Here are a few suggestions to help you choose the perfect design for your company.
Think about the products and services you offer. If you sell clothing, think about colours that match your clothing. Your logo should look like it's a part of the company, and you want it to stand out. Think about how you will use the logo. Will it be on a shirt, brochure, or website?
What are you known for? What are the extraordinary things your company does? Make sure your logo reflects your company's personality. You don't want a logo that looks like everything else or one that says, "We are so ordinary; why would anyone want to buy anything from us?" You want to give potential customers a reason to visit your site or shop in your store.
How will your logo be used? Will it be on a T-shirt or a brochure? On your letterhead or invoices? On a website? On an app?
Do you have a slogan? A tagline? What do you want people to think when they see your logo?
Do you sell online or through brick-and-mortar stores? Are you a one-stop shop for your customers, or do you provide personalised service?
For example, you'll use your logo on all kinds of things — shirts, websites, and advertisements. So, your logo has to be versatile.
Find the correct type of logo.
Your website will give a positive impression to your business if you have a professional logo designed.
Choosing a company logo design is difficult, but you can still do it. The first thing you need to consider when choosing a logo is the size. If your logo is too small, it will be hard to read on a mobile device. If it is too big, printing it out and putting it on your business cards will be challenging.
If you are looking for a company logo design that would fit any size business card, choose a simple logo that is suitable for printing. If you want something you would use online, choose a logo with details or a flat one. Remember that the design of a logo does not necessarily mean that you would use it for only one purpose. A good logo design should always be able to adapt and work for any purpose.
In terms of colours, choose a logo design that would contrast nicely with your brand colours. Avoid using the same colour for your logo and the background of your website. This might look nice, but it could be distracting for users. It is vital to ensure that your logo looks excellent on every website page.
If you are looking for a simple logo design, you can easily find one on sites like this. You may also get inspiration from some of the famous logos. However, hiring a professional designer is recommended if you want a more creative logo.
The choice of a company logo design is a critical part of the branding strategy for your business. It should create an impact, and it should stand out. This is the reason why professional logo designers charge a high price. It is up to you to decide whether it is worth paying more for a quality logo design, or you can try it on your own.
You can choose your logo design if you know the right design size, colour, and other characteristics.
Pay attention to colour.
Company logo design usually combines two or more colours, creating a unique appearance and giving the company its identity. Many factors influence company logo design, such as the company name's size, shape, and colour.
When choosing a colour palette, the company should consider the following aspects to ensure a successful logo design:
1. Color psychology
Logos should follow a colour psychology approach, where the overall impression is made with three primary colours: red, yellow, and blue. Red represents power and strength; yellow represents optimism and friendliness, and blue represents harmony and tranquillity.
2. Association with the company
A strong association with the company should be created using colours consistent with the company's business or brand. If the company offers entertainment industry services, use bright, vibrant colours. If the company focuses on education, use pastel or muted colours.
3. Company culture
A company logo can provide information about its core values, so it's essential to use colours that reflect and reinforce its identity. For example, a company that serves customers can use a logo with a playful customer image.
Suppose the company wants to communicate to consumers that it offers products and services that improve well-being. In that case, it may use colours that complement the positive attributes of health and wellness.
4. Brand awareness
Colours can help boost a company's brand awareness, so selecting colours that represent the brand's identity and differentiate it from other companies is essential.
5. Marketing
In addition to brand recognition, colours can also help convey the company's marketing messages. A company that provides an essential service, such as energy or healthcare, could use green to portray the environment or safety. A company that provides technological solutions could use red to communicate energy and speed.
6. Color combinations
Colours can work together to create harmonious and complementary palettes. When selecting a colour combination, it's crucial to avoid monochromatic schemes, which are characterised by a single colour. Instead, use various colours and shades that create a pleasing design.
Pick the right typography.
Most people understand that fonts and letter sizes determine the visual impact of the text. Still, only some know that every font has unique characteristics that you can use to communicate a particular message. When it comes to a corporate logo design, it's essential to choose the best font to convey the overall purpose of the logo, but it's also essential to choose the right typography.
Typography plays an essential role in the success of any company's branding. A well-designed logo is more likely to catch attention when it uses a font that's familiar, easy to read, and conveys a specific message. Knowing what fonts are commonly used in logos is vital so you'll know what to avoid.
Let's explore how to choose the right typography for a company logo design:
Typography 101
There are thousands of fonts available for your logo design. Although choosing a font from a library of hundreds is faster, it's also less effective. The more fonts you use in your logo design, the more likely someone will recognise it.
You should choose a font that is easy to read, even if it's just one that's part of a more extensive library. When people look at your logo, they should be able to pick up on the message, even if they have to hunt through various fonts.
Choose a font that's just the right size. People can understand your logo more easily if it's legible in various sizes.
Choose a familiar font. You want people to associate your logo with a specific brand. If they know what font is being used, they're more likely to remember your brand and look for your logo in the future.
Avoid fonts that have been associated with a negative image. If other companies have used your font, it may be associated with an unpopular message. Choose a font that communicates a positive, uplifting message, like your products or services.
How to Choose the Right Typography in a Logo Design?
Choosing the right typography for your logo is like the difference between a designer pen and the ballpoint pen. The former is more expensive but will produce a smoother line on paper.
An excellent choice for your logo is a custom typeface. It's easy to create, has great growth potential, and can be customised to communicate the exact message you want.
Regarding typefaces, there are two main types: serif and sans serif. Serif typefaces are more common than sans serif, as they are more elegant and classic. They tend to be used in more formal settings, while sans serif fonts are often used in casual, modern settings.
Here are some tips to help you choose the best typeface for your logo design:
Choose a distinctive typeface. You want your logo to stand out from the crowd, so choose a unique, eye-catching font.
Fonts that are popular and associated with a particular brand are best. If your logo is used in various settings, choose a font that's both unique and easy to read.
The first thing you should do is brainstorm a list of font ideas. Go through your favourite websites, magazines, books, or catalogues, and make a note of which font they use.
Look for fonts that are similar but different. Find a font similar to the font you want to use, but that's a different style.
Once you've identified a few options, compare them in various sizes. If your goal is to create a memorable logo, choose a legible font, yet not overbearing. The font should be easy to read and make a statement while still maintaining the overall message.
Keep these factors in mind as you continue to select the best typography for your logo design:
Choose a font that's easy to read. Don't choose a font that is extremely small or overly large.
Choose a simple font. Your logo shouldn't be a jumbled mess.
Choose a distinct font. You want to use something other than a font already associated with another company.
Choose a font that's easy to customise. You want a font that allows you to adjust colours, size, or spacing to make it fit your needs.
Call us today if you need help finding the perfect typography for a company logo design.
Communicate with your designer
When looking for a designer for a company logo design, there are many ways to communicate and build a relationship.
First, let me share a few tips on how to get the best value for your dollar.
Keep it Simple
A great starting point is to keep it simple. To understand what is going on and have a conversation, you need to see and understand the project in its simplest form.
For instance, if you were asking for a logo for your business, start by conversing with your designer about what they would do if they were asked to design a logo. Would you sketch it out and send it off to the client? If so, how would you go about creating that design? Or would you do a more traditional style of lettering or drawing?
Now, let's say your designer sent you a few sketches of ideas that they came up with based on your specifications. What would you look for?
In this case, you would want to see something you could recognise as your business name that was different enough from what you had already seen that it might catch your attention.
In this scenario, you would want to talk about how you liked one of the sketches and ask your designer to explain how it differed from the others. It's okay to say you prefer it, but you'll want to know why. If there is something that stands out to you, say it.
Remember, the goal is to understand the design process and discover what is happening behind the scenes. You must get to the heart of the matter and not just take what the designer gives you without any questions.
If you are interested in more information about this, don't hesitate to get in touch with me. I'd be happy to discuss these topics in more detail.
Are There Any Tips for Designing a Business Logo?
There are many tips to help you design a business logo, but it is just like designing a logo for a personal project. There is nothing more important than being clear about what you want.
The first step is to make sure you have a clear understanding of your project and the process.
You can then communicate that to your designer by asking lots of questions and pointing out the areas where you might have trouble.
Remember, if you get a quote from your designer and then find out that they still need to follow through with the project, there is no recourse for getting your money back.
Evaluate your options
For companies with a logo to create, choosing a graphic artist that can create a simple and effective design is critical. However, when creating a logo design for a company, choosing a graphic designer that is highly qualified and experienced in the art of designing logos for companies is critical.
Choosing a good graphic artist to create a company logo is one of the most critical decisions a company can make. The logo is the first thing people see when they encounter your company, so it should look professional and reflect the quality of your products and services. Your logo should stand out above the competition, not only because of its unique aesthetic appeal but also because it communicates a message. It tells people what you're all about.
To evaluate graphic designers, ask yourself the following questions:
Do they understand the importance of your logo? If you're a start-up, a great logo is critical to your success, so make sure the graphic artist understands how to convey your brand. Do they communicate clearly? Every company logo should be easy to understand. Ask to see samples of previous work.
Will they customise their designs to meet your specifications? Some graphic designers offer customisation, while others offer "one-size-fits-all" designs. A custom logo is unique and stands out from the crowd because it is customised to meet your needs. Are they able to produce the required number of logos on time? If a graphic artist promises to produce the required designs, ensure you get an estimate from them before you sign the contract.
How experienced are they? Do they specialise in logos, or do they work on various other types of graphic design? When choosing a graphic artist, you must ensure they are experienced in the design you require.
Graphic artists specialising in logos will likely offer more creative and unique solutions for your company's logo. They have a track record of working with clients like yours, so they know your company's challenges.
Is the price fair? Don't cheap out. If a graphic designer is offering a low-ball price, chances are it's because they don't know the value of your logo or they're trying to lure you into a contract that they can later raise the price on. When pricing your logo, choosing someone willing to communicate with you and who provides a realistic quote within your budget is essential.
What is their design style? Do they use traditional fonts or contemporary designs? Traditional fonts are more common, but they are also much easier to read. Modern fonts are more eye-catching and better suited to branding messages. Ensure that your graphic designer is familiar with the fonts you are using and that they can create a practical and attractive design.
Have they worked on a similar project? Do they have experience working in your industry? If they work on projects in your industry, you might be dealing with a graphic designer who needs to learn your business's specifics. If they have yet to work on a project similar to yours, they might not be able to provide a creative solution.
What is their process? How long does it take to complete a logo? There is a fine line between "fast" and "cheap." It's crucial to find a graphic artist that is thorough and meticulous in their work. Quality work takes time, and it can take several revisions to get a logo you're happy with. Make sure you know how long it will take to complete the job before signing a contract.
Do they provide references? Do they have a portfolio of work that you can review? When choosing a graphic designer, you must know the person's personality and experience. You want to work with someone that is reliable and offers a good reputation. Check if the designer has testimonials on his website or Facebook page. A portfolio is also an excellent way to evaluate the graphic designer's abilities.
Do they offer additional services? Do they offer additional editing, printing, web design, and marketing services? If you're looking for a graphic designer that offers a wide range of services, it may be worth looking for one that specialises in each service. If the graphic designer offers additional services, ensure they are experienced in all the areas required for your company's logo.
Is the contract legal? Are all the terms and conditions clear? Make sure that the contract is fair and meets all your requirements. Before signing a contract, ensure the designer can deliver all the required products on time. Choosing a different graphic artist may be best if they can't meet your requirements.
Conclusion
It is vital to have a logo design that conveys a sense of style, personality, and professionalism.
In addition, it is essential to note that a professional logo should be able to convey information in the form of a symbol.
This means that a company logo should be simple and easy to remember. You can combine a few basic shapes into a distinctive and memorable symbol.
Finally, a well-designed logo needs to be both original and unique. This will allow potential clients to instantly recognise your brand, allowing them to associate your brand with high-quality services.
Read the complete article about how to create a company logo design.
FAQs
How can I create a unique company logo design?
It's important to know what your company stands for, what it is about, and what makes it unique. Once you've done this, you can develop a logo design that reflects your company's values.
Why is it essential to create a unique logo design?
A unique logo design will help distinguish your brand and visually represent your business.
How long does creating a unique company logo design take?
It can take anywhere from 1 week to 2 months, depending on the complexity of the design.
What does it cost to create a logo?
Logo design costs vary depending on the work involved and whether you hire a professional designer or do it yourself.
What are some things to consider when creating a unique company logo design?
You want your logo to stand out, and it has to represent your company creatively. You also want to keep it simple, clean, and easy to remember.
Can I hire someone to create a unique company logo design?
You can hire someone to create a unique company logo design. It will cost you money, but it's worth it.
Are there any online companies specialising in creating unique logo designs?
Yes, many companies offer logo design services online. You have to search for them.
What's the best way to find a good logo designer?
The best way to find a good logo designer is to ask people who have designed their logos. They can tell you what they liked and didn't like about their logo.
How can I avoid copyright infringement?
You can avoid copyright infringement by creating a unique and original logo. You can also pay to use the name of a well-known company.
How can I create a logo that stands out?
You can create a logo that stands out by choosing a unique typeface, using a contrasting colour scheme, or creating a logo based on a particular theme.