7 Hidden Signs It's Time to Change Your Company Logo Design
From the very moment you started your business, you knew how important the logo was.
It's the sign of recognition for your brand.
It's what your customers first think of when someone mentions your brand.
So is it recognisable enough?
Even if it is, maybe it's still time for an upgrade or a fundamental change?
Pepsi has always had recognisable logos but still kept developing them throughout the years.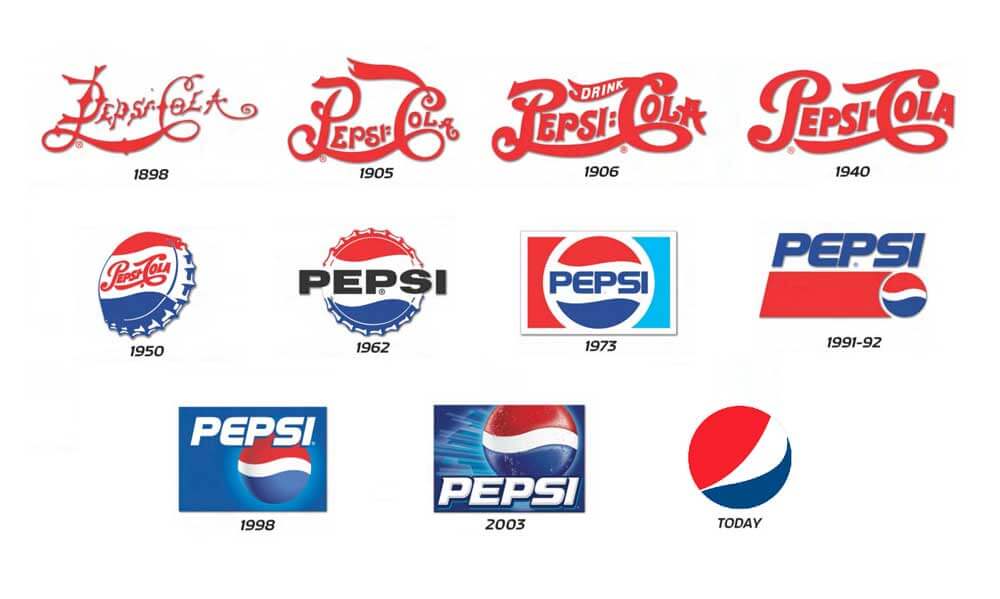 Coca-Cola, Toyota, Mercedes – many powerful brands freshen up their logos when the audience is ready for a change.
Why should your brand be an exception?
However, how do you know that it's time to change your company logo design?
There are specific signs that indicate problems with the old one.
We'll list seven of them.
Your Brand's Image Needs a Reinvention
Was your brand's image recently affected by a bad customer experience? It happens.
Maybe your reputation was ruined after an unfair attack by a competitor.
Perhaps some of your employers mistreated a customer and the experience was shared online, so it triggered massive hate on social media.
At this point, you have to fix the damage.
Clearly, you'll focus on making necessary changes that would improve the experience of your customers.
However, you also need to remove the elements that remind the audience of the bad reputation, and the logo design is one of them.
The Weinstein Company is the perfect example of this practice.
Due to the sexual abuse scandal that shook the world, this logo became an emblem of predatory stalking.
In October 2017, the logo was removed during the Academy screening of Wind River.
In July 2018, The Weinstein company was renamed Lantern Entertainment.
Will a new name and a new logo reinvent the brand's image?
In this case, it will be difficult.
However, it's still the first step to take.
Your Company Surpassed Its Original Mission
The brand is a living category.
It continuously evolves.

Take Instagram as an example.
It started as a camera app with filters that were supposed to capture that vintage vibe.
The retro camera logo expressed that mission.
However, as Instagram evolved, it became much more than a place for posting retro-inspired photos.
The new logo keeps the rainbow colours and is reminiscent of the old one, but it also encompasses the brand's growth.
If your brand evolved, it's time for the logo to express that aspect.
The Logo Is Outdated
Why do you think that brands like Coca-Cola change their logos?
Everyone recognises them and still keeps buying the products.
However, for a reputable company to maintain its positive image, it has to stay modern.
Let's take another example: Apple.
The first Apple logo, which was designed in 1976, was quite elaborate.
This was a black-and-white image of Isaac Newton sitting under an apple tree, with an apple dangling above his head.
You get the idea.
Everyone got the idea, but this still was an incredibly complicated logo.
The bitten apple logo came in 1997, but it was a multi-colour logo that's not reminiscent of Apple's strive to minimalism.
Back in the '70s, though, that's what logos looked like.
Over the decades, the logo changed in colour and structure, becoming more and more modern.
If your logo was created back in the 90s, it's time for a change.
Today, graphic design aims toward a more simple outline.
So it's time to start thinking about what works today.
The audience will still recognise your brand behind the new logo; they will just assume you've made progress.
You Need to Appeal to a New Audience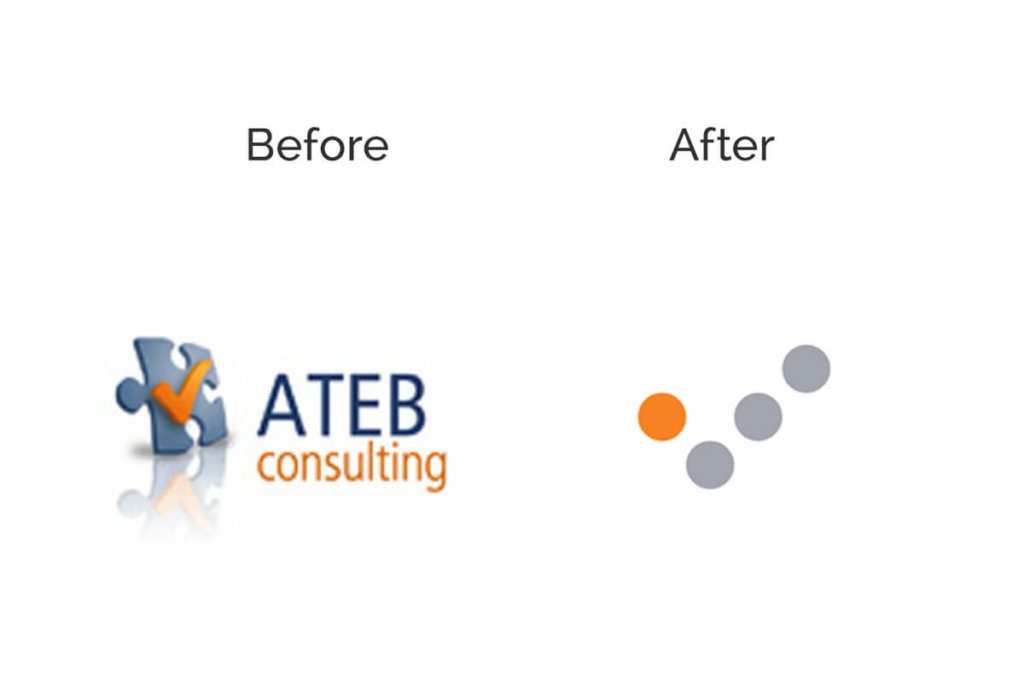 Charlie Gould, a marketing manager of UK Careers Booster, explains,
"When you started your company, you established a loyal base of customers. You targeted a specific audience. For example, let's say you're selling yoga leggings and you aimed for the stereotype of women who practice yoga. You know; the slim, flexible body type. So you expressed that in the logo. However, as the yoga community evolved, you need to appeal to all body types, and your target audience is quite expanded. Women and men of all ages, races and shapes practice yoga. If the logo doesn't encompass such diversity, you'll fail to attract a huge audience."
This was just an example, but it can be implied to all kinds of brands from all industries.
Your Logo Is Offensive
Cultural appropriation is a serious issue.
If someone accused your brand of it on social media, you shouldn't take it lightly.
Most business owners would just assume that people are overly sensitive.
So who cares that you're not a Native American and you don't target Native Americans, but you used their symbol in the logo?
Oh; but you should care.
One of the main tips for designing a good logo is to make sure it's not offensive.
It doesn't matter whether you think it's offensive or not.
If someone was offended by it, it's offensive, and you need to change it.
Chief Wahoo was the logo of Cleveland Indians for far too long.
The club didn't stop with the logo.
There was massive use of Native American symbols in their mascots, which were offensive.
Social scientists, educational groups, and Native Americans criticised this approach, but the logo was used by the baseball team by 2014.
Finally, Chief Wahoo was replaced with a new, more modern and non-offensive logo.
You Created the Logo Yourself
You already have a logo, but is it professional enough?
If you just used MS Paint back in the days and you came up with a design although you had zero design skills, your logo most definitely needs an update.
UX designer at Resumes Planet said:
"Fortunately, it's straightforward to hire a graphic designer for a good price nowadays. You may use freelancing websites and just provide your instructions. As a result, you'll have a brilliant new logo in no time."
The Current Logo Isn't Recognisable
So you do everything to attract attention on social media.
You publish great posts, you pay attention to the content that accompanies the visual details, and you even organise contests for your audience.
However, something is wrong: you can't attract enough attention.
Could it be the logo?
If you're like most other business owners or marketing experts, you probably used the logo as a profile picture, so you'll make each post recognisable.
However, if people don't recognise the design after all those efforts, it's time for a change.
Maybe your old logo is too busy or not unique enough.
Make it better and see what happens.
Changing the Logo: A Simple, But Effective Trick to Spice Things Up
According to xpertwriters.com knowledge, changing the logo won't reinvent your company.
You'll need to make many other changes to keep pace with the trends.
However, the logo is an integral part of the way the audience perceives your brand.
When you improve it, you'll affect the impression people have about your brand. In a positive way!
If you decided it was time to change the logo, you might be wondering: what's the best approach?
In short, these are the main rules to follow:
Make it simple. It's minimalistic design that works with today's audience.
Spend on it. You need a professionally-designed logo. Otherwise, the whole process of change might go in the wrong direction.
Survey the audience. If you have a few logo designs to choose from, ask the audience to decide. When you introduce the new logo, and your audience gives feedback, listen to it. Maybe they preferred the old one? That happened when Gap changed the logo. The new logo was a debacle, so the company decided to return the old one.
This is the first thing to figure out: do you need to change the logo?
If you need this shift, you should plan it well and do it properly.
Author Bio: Scott Matthews is an expert writer in the fields of marketing and UX design. After graduating from the University of Queensland, he worked at Paper Writing Pro, Assignment Holic and Careers Booster. His hobbies include surfing and reading pre-Socratic philosophy, as well as long-distance running. With his consulting, Scott has aided many companies and brands to accomplish their business goals.