Why You Should Change Your Company Logo Design
A logo isn't just the first thing people see when they visit your website. It can help define your brand identity—and thus, your company's future.
I will show you why you should change your company logo design in today's article. You should change your logo because it will make your company look more professional, and you look better when you look more professional. This will ultimately increase your business.
When you look more professional, you look better, which will help increase your brand recognition.
In case you're wondering why changing your company logo design might be the best marketing move you can make, here's why.
Do you know your brand identity?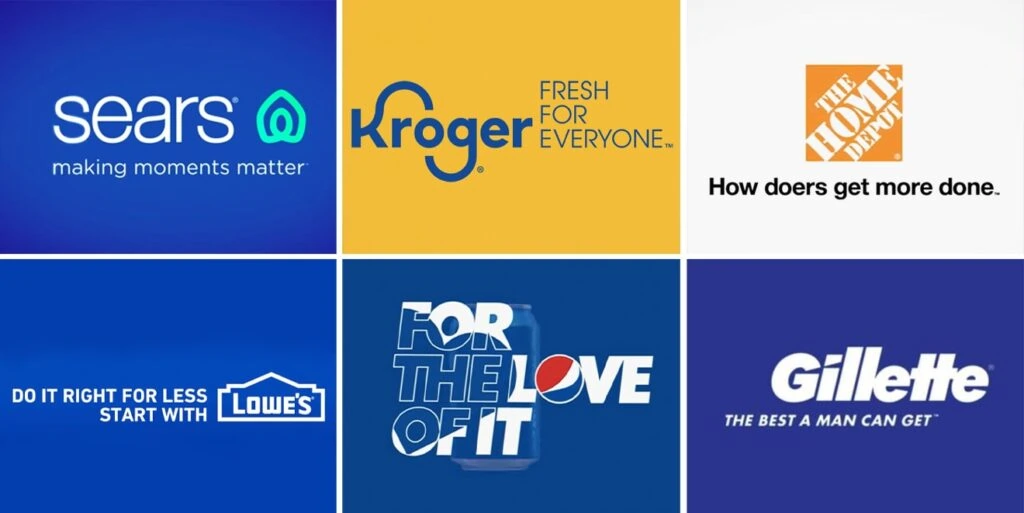 What does your brand mean to you?
What do you like about it and what do you dislike about it?
Is your brand consistent across all of your communications?
How could it be improved?
Brand identity refers to the visual characteristics of your product or service – the look and feel, colours, logos and photography, and even the packaging, fonts and layout.
It is the combination of all these elements that will create a consistent brand image. When people think of you and your brand, what do they think of? What words would you use to describe it?
Many businesses spend great money creating and maintaining an effective brand. Unfortunately, few spend enough time making sure it is consistent across all of their communications. There can be many reasons for this.
Sometimes, a brand is developed through a process of trial and error. The brand owner has no idea how the final brand image will turn out and will continue experimenting until they find a combination they are happy with.
Sometimes, the brand is created by an agency, and the business owner is unaware of the choices made about the brand until after the brand has been launched. This can be a problem, especially if the business owner decides they don't like the outcome of the process.
Sometimes the business owner isn't sure what they want to convey about their brand and is not sure what is possible. They might not be aware of other brands in the same sector that they can refer to.
When business owners are aware of the brand but unsure what they want to convey, they may be unaware of other alternatives.
If a business owner does look at their brand, it is likely to be at the end of a long period of marketing activity. The business owner may be unable to remember how they looked and felt when they started marketing their brand.
They may not even be aware of all the options available.
So, what can you do? If you aren't sure what you want to convey about your brand, ask someone you know. If you are aware of your brand, ask yourself how you could improve it. For example, you may be using a corporate style of font and logo that is too large for the size of the text. Your packaging might include a giant logo. If your brand has a generic name, could you use a different name? Would it help to change the colour scheme?
It's easy to think that your brand is perfect. But the reality is, you can improve it.
Does your logo fit your business needs?
It's time to review your existing logo and brand design. Many companies don't bother with this vital step, thinking they already have the perfect logo. However, many businesses have been running for years with little or no changes to their visual identity.
A quick check of your existing logo and brand will reveal whether it fits your business needs. Ask yourself these questions:
What does my current logo say about my company? Is it a simple statement of its purpose? Or does it shout we're a big deal? How about your packaging? Does it say the same thing?
Is my logo unique? Does it make you proud when you see it on the shelf? Is it one of a kind? Can I easily change it? Does it tell your customers something about you?
Is my logo clear? Are my customers able to identify your product? Is it easy to read?
Does my logo communicate your brand values? Does it reflect your brand personality? Does it reinforce your company's key messages?
Can I use my existing logo for other business purposes? Can I use it on merchandise? Could it be used for advertising?
Is my logo timeless? If your logo looks dated, can I make it look fresh and modern?
If you need to change your company logo design, there are many reasons why you should do so. It can make your company look more professional. And it can improve your image, making you look more trustworthy and approachable.
Does the logo convey your business personality?
Do you look like a company that will deliver the goods? When choosing a logo design for your business, it is essential to have the right image and design that will convey your business personality, attract customers and help build your reputation. Here are some tips to consider when looking for a good logo design for your business.
Think about your brand.
What are you trying to communicate to your customer? Is your business a specialist in one area, or do you provide a range of services? Think about your brand. What does it stand for? Does it express something about your company and your business?
Is the logo design simple?
A simple design is easier to reproduce and use. Look at the logo designs of companies you know and admire, and see how they have developed their brand and kept it simple.
Keep it consistent.
Make sure the same logo is used throughout your marketing materials and websites. This includes your website, business cards, letterheads and envelopes. Consistent brand identity will help customers recognise you as an established business and give you a professional, polished look.
Be original.
Don't be afraid to experiment with colours and other design elements, but always try to maintain a recognisable look. Customers should instantly recognise your company and know they are dealing with a quality product or service. If you feel that the logo is too similar to another company's design, make changes.
Consider the size.
If your logo is too small, it won't be easy to read and understand. Choose a logo that is large enough to be precise.
Be careful when choosing a designer.
Try to find a designer with experience creating logos for businesses and graphic designers with experience working with businesses. Find out if they have previously worked with clients in your field of expertise, and ask for examples of their previous work. Make sure they know exactly what you are looking for.
Ask questions.
Before you pay any money, talk to the designer about your ideas, and ask them to explain the design process. Ask about how many revisions they have done, whether they would be prepared to do more work if you changed your mind, and how long it will take to complete your project.
Does the logo include too many colours?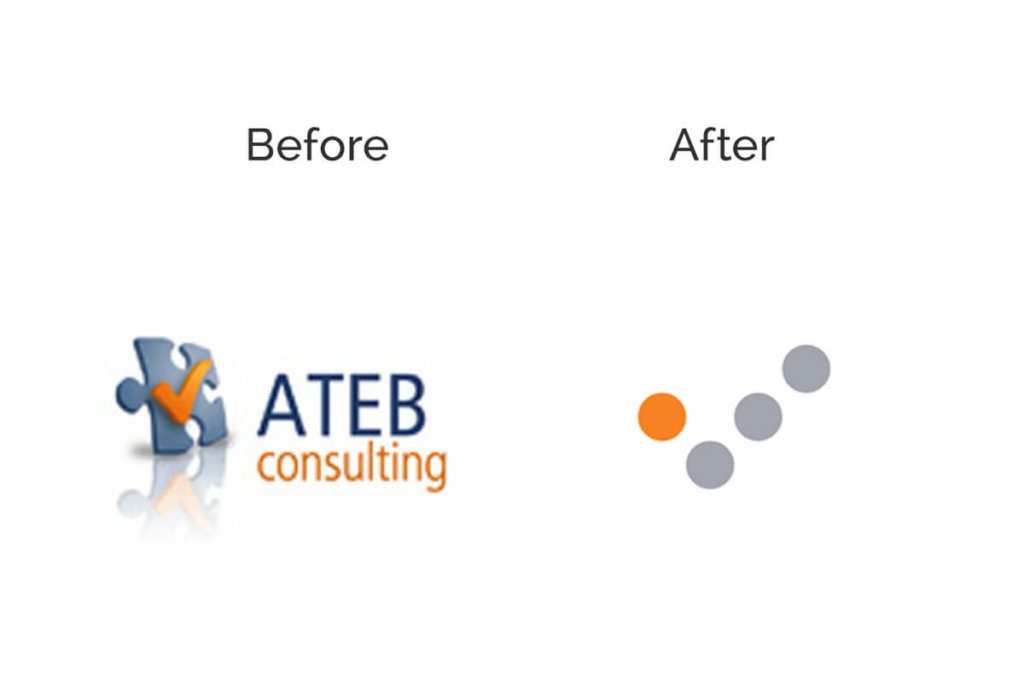 The colour is the essential element in a logo design. And there are many colours in a logo design that you can use to create a logo. However, how many colours should your logo design have? Here, we'll present you with the best guide on how you can create a simple yet effective logo design.
1: Use complementary colours.
If you are designing a logo for a company, the colours should be consistent throughout the entire brand. If you see the logo of a particular company on their website, then they use a similar colour palette for their website.
The colours you choose must complement each other. Let's say you're designing a logo for a company named "ABC," and you want to use red, green, and blue in your logo design. If you choose orange as one of the colours, you can use green and blue as complementary colours. This is because orange and blue are the complementary colours of green.
2: Avoid using a logo maker.
Logo makers may provide you with hundreds of different logo templates. But, they do not necessarily mean that the logo design is good. Logo makers may try to sell you expensive logos, so they may not be willing to provide you with a free logo design. If you are looking for a professional logo design, you can hire an agency to create a logo. You can also visit our website to find some best logo designs.
3: Choose two or three colours.
You can choose only two or three colours if you have limited resources. You can use these colours to make your logo design look great. Your logo design might look messy if you have more than three. Moreover, it might be not easy to distinguish one colour from another.
4: Start with black, white, and grey.
You can use black, white, and grey in a logo design. Black, white, and grey can help you create a clean, professional logo design. But, it would be best if you used white in the background, black as the primary colour and grey to add depth and contrast.
Creating a logo design can be difficult. It would be best if you considered several things before you start designing it. But, you cannot compromise on quality. So, it is recommended that you keep the above things in mind while creating a logo.
Does the logo have a bad first impression?
If you do not have a logo, or if your current logo has not been updated since 2007, or it is outdated or does not reflect your business, then now is the time to consider a new one. Here is a checklist that will help you decide whether your logo is good enough to represent your business:
Has an expert graphic designer designed the logo? Using a professional designer who knows what they are doing is crucial. A good logo design will represent the company's brand and your image clearly and concisely. The designer should create a design that fits the entire brand's look and reflects the services the company offers.
Do you like the logo? It is crucial that you like the logo. When creating a logo, the most common mistake is creating something that looks pretty but that no one likes. Remember that a logo is a visual identity tool and, therefore, must be attractive. Make sure your logo will be consistent with the rest of the brand and work well in print and online media.
Are you aware of how you will use your logo? A good logo should be flexible enough to be adapted in various situations. For instance, if you have a retail outlet, the logo should be able to adapt to the size of the packaging and the display material used. If you have a service business, the logo should be able to be readily displayed on a large-sized poster.
Is the logo representative of the brand? Your logo should represent your business clearly and concisely. If you have a brand tagline, it should be incorporated into the logo. This tagline will help define your brand clearly and is a great marketing tool to communicate your company's benefits.
Does the logo show off your brand values? A good logo reflects the values of the company. It should be clear and concise yet powerful. A logo that does not reflect the company's brand can confuse customers. For example, if you are a fashion house whose logo does not include your brand values (high quality, innovative designs), your clothes might be low quality. This is not what you want to project.
Does the logo suit your business and your target market? Your logo must represent the kind of products and services that you offer. If you sell a high-end product, such as furniture, make sure that the logo shows that the product is elegant, stylish and premium. Your logo should be able to be used in various situations and will be recognised in print and on the internet.
Does the logo communicate well with other items in the brand? The logo should be versatile enough to be used in various situations. For instance, if you have a logo in your email signature, it should not look old-fashioned and appropriate on a business card or letterhead. It would help if you also used it on your website.
Does the logo have an aesthetic impact? The aesthetics of the logo should be pleasing to the eye. It should stand out from the crowd and be recognisable.
Does it work for all media? You should display the logo on different types of print and online media. It should look the same on both paper and electronic media. It should also be easy to reproduce, such as in the form of a small icon, a print-ready version, or a jpg file.
Does the logo have a long life? A good logo will last a lifetime. It will continue to be used even after the company name has changed. Therefore, the logo should be able to be used in various situations.
Conclusion
I hope this article has helped you realise that the logo design is just as important as other parts of your brand. A strong logo can be an excellent tool for increasing brand awareness and helping you stand out in your industry.
In the end, a logo will play a key role in establishing your company identity, which is crucial in establishing brand recognition and trust. If a picture is worth a thousand words, a logo is worth a million.
It's time to change your company logo design and refresh your brand identity. Here's why you need to do it!