Remember the trading cards you used to collect as a kid?
Yes, the one that used to show all the relevant stats as well as the ranking of your favourite sports stars.
Growing up, we have even used flashcards to memorise significant dates in history and build up our vocabulary.
Cards are not new to us.
Be it the flashcards or the deck of cards, and they have been a part of our lives forever.
It has just been a few years since the digital cards came into our lives, in the form of web and mobile interfaces.
Cards help designers create contextual and relevant designs.
They even help improve the UX design.
Before we dig into the card styles interface a little deeper, let's understand what cards are.
Introducing Card Styles
The cards are simple rectangles containing valuable information.
They are designed with a mix of text and images in an easy-to-consume format.
This is to ensure cards are easily accessible on the mobile devices thus, enhancing mobile user experience.
Flipboard is an excellent example of card style designs.
It offers personalisation to the end user, enabling them to receive the cards and notifications that are relevant to them.
You can design the cards in shapes, forms and colours of your choice.
No two card themes are alike.
They tend to follow specific best practices to make them more relevant for the end user.
Pinterest is the pioneer of the card style interface.
It was their efficient and straightforward approach that made other brands opt for card styles interfaces.
So, what makes a card styles design tick?
For one, they are clean and straightforward, offering more insight into the information at a glance.
It could also be the structured way in which the data is represented.
Here are the benefits associated with card styles interfaces, which makes it a designer's best choice.
Benefits of Card Styles UI
One of the main reasons why designers adopt card interfaces when designing mobile apps is that it improves the user experience.
The remaining benefits of card interfaces include:
Improved Scannability
Feed your audience with content in small portions.
It is easy to consume and digest.
Your audience is likely to click on "read more" if the content entices them.
Structured Content
The material has a mix of images and text, conveying the context within seconds.
The structured format is likely to increase engagement for your app.
Thumb Friendly
One of the mobile app design best practices concludes that the app should be thumb-friendly.
Cards can be flipped, tapped and even scrolled with the thumb.
Easy-on-the-eye Visuals
Images tend to draw the user's attention immediately and elevate your app's design.
Cards with images manage to attract more views.
Cards for User Experience
How does the card styles design improve user experience?
They lay out the information neatly and legibly.
They are responsive, which means they can fit-to-size on any device.
You can stack, move or adjust ensuring they fit your screens.
You can relay the information to the user within 3 seconds.
They are designed using an aspect ratio, which means they are not intended to the exact size of the screen.
The card designs close the gaps that exist between interaction and usability, as they are consistent on both desktops and mobiles.
Along with responsiveness, the consistency in design is also responsible for the enhanced user experience the card designs offer.
Cards are integral to the material design.
User experience designers prefer card layouts for all the reasons mentioned above.
The Different Card Types
The digital cards can also be stacked, expanded, flipped and spread.
The design experience should be a result of the app goals and the business needs.
Cards are used to stack information, help discover content or generate conversations.
Each card is designed in a different style and contains various content formats.
Let's look at some of the commonly used cards in the card-style designs.
The narrative cards
Typically used in blogs, they give out a quick overview of the content.
You can click on "read more" to get a detailed view of the article.
Discovery cards
They are presented in a grid format and contain fade-in effects.
You can swipe left/right to get the app to reveal more songs.
The cards are discovered as you swipe.
Conversational cards
The cards that grow on the chat app are your conversational cards.
The law of proximity is used to design these cards ensuring proper white space between essential elements.
Flow cards
The cards that showcase an appropriate flow of tasks, reminders, etc.
They are best used to create to-do lists, notes, etc.
Evernote is quite an example of these flow cards.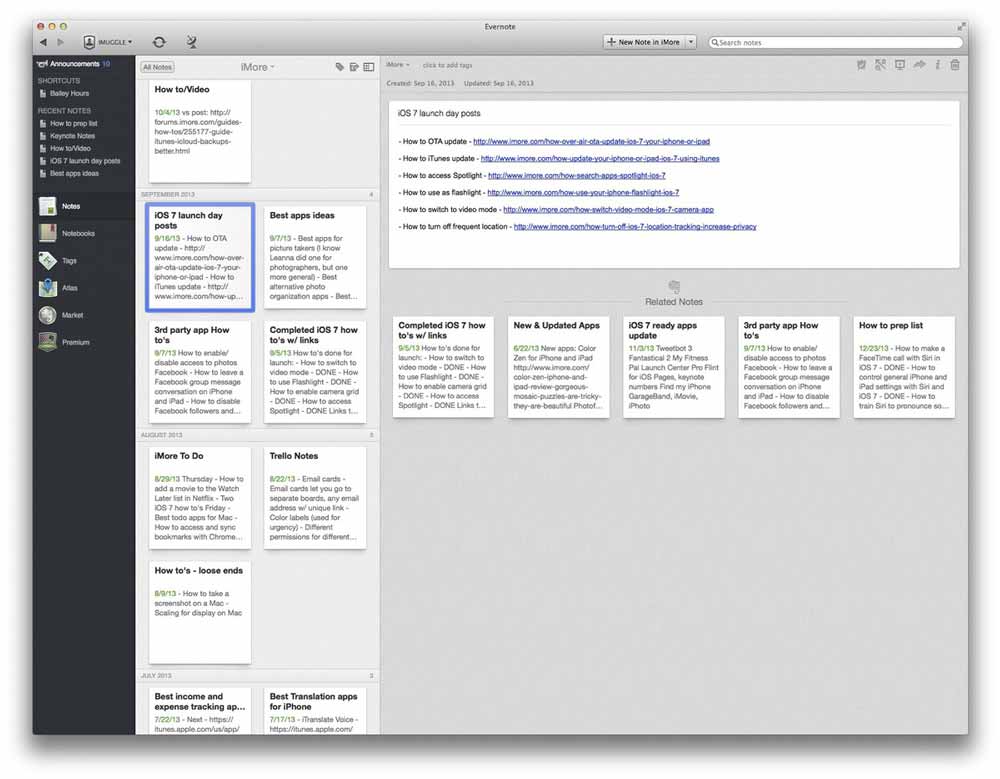 Best Practices for Card Style Design
Usability & Structure
Single concept card
A card should be designed with a focus on a unique idea.
The elements on the card should be linked to that concept.
Clickable cards
Many designers prefer linking the text or image on the card.
The best practice for card design is to connect the entire card.
The users can tap anywhere.
Grid structure
The elements in the card should be appropriately aligned.
Use a grid to align the components.
Visibility
Image-driven
Images tend to improve the visibility quotient for your designs.
They attract the user's attention and draw their interest towards what the card is trying to convey.
Typography
A simple typeface combined with easy-on-the-eye colour should help design legible cards.
The most common font would be Serif and Sans Serif.
Use one typeface per card.
Solid background
If you use images in the card background, it will not be able to highlight the text.
You should always opt for solid backgrounds
Animation
Add hints
Adding hints to the card can make it easy for the user to browse through your app.
The user would know how to interact with the various card functionality
Offer feedback
In the physical world, when you interact with an object, there is a particular kind of response generated by them.
You can recreate this in the digital world.
A hover effect, acknowledgement, colour change on clicking a button etc. are all visual feedback the user is looking for
Allow user to zoom
Zooming into the card will give you more information.
This is one feature that will enhance user experience.
It is a good practice to add the zoom-in feature to your card.
Here are a few examples of good card style designs
Google's card design works on the "one card one concept" theory.
You can see how beautifully it has used cards to ensure information at the tip of your fingers.
Instagram makes excellent use of card designs to improve the visibility of the interface.
It has chosen the colours, fonts and the background colours well.
The app interface exceeds user expectations.
When to Avoid Card Design
Card patterns are not always relevant when designing app interfaces.
There are times when you should ideally avoid using the card design.
For example, specific apps overuse this pattern.
This can make the user abandon the app if every other page is designed using the card pattern.
Here's when you should avoid card patterns
Avoid card patterns when you are designing image galleries.
The image gallery app is based on a single idea.
The tiles in these apps do not call for any action.
If your design requests for more information in a single scroll, you might want to avoid card pattern.
This can ruin the readability and the very essence of card patterns.
Maintaining consistency in the spaces observed between cards is a must when designing card patterns.
Let's say you have developed cards, where the content is long in some cards and less in a few others.
This would cause layout inconsistency.
To avoid this, you can use the masonry grid instead, as that will adjust the space according to the need.
If you want to include too much of introduction content, you should avoid the card pattern.
This can ruin the very experience cards have to offer.
The idea is to have less material that can be quickly scanned.
Summing it up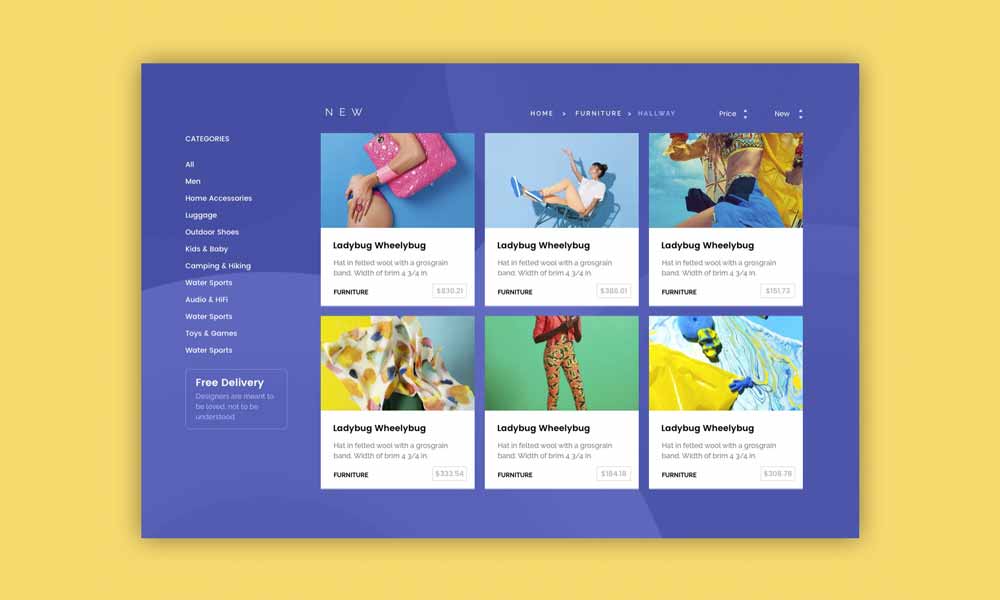 Card styles designs make much sense when your UI is made of different types of ideas.
Google's card design is the best example of when UI needs to adopt card styles.
It delivers information accessible and consumable for the user, thus enhancing their experience.
It is always good to have a single idea on a single card.
This way you can take the clutter off the card.
You should always adopt a single typeface for a particular card.
Too many colours can also ruin the experience.
Try for analogous colour schemes when you are designing a card-style interface.
Plan your card-style interface before you create it.
Keep these best practices in mind for a successful interface that translates into excellent experience.
Author Bio: Dee is the head of marketing at MobbyMonks, a growing mobile app development company offering engaging mobile app solutions. She is a rhythmic combination of music and dance, with a passion for travel and adventure. Her deep-rooted love for technology and a complete understanding of the mobile consumer helps her weave brilliant insights for the evolving trends.
---
If you wish to discuss how we can develop your brand or provide graphic design for your product or business, email us at: [email protected]
Inkbot Design is a Creative Branding Agency that is passionate about effective Graphic Design, Brand Identity, Logos and Web Design.
T: @inkbotdesign F: /inkbotdesign
---