Build Your Business Brand With These Marketing Tactics
If you're looking to build your business brand, you need a strategy to guide you.
You've heard it before, and no doubt, you'll hear it again: "Branding is everything!" Your brand is the single most crucial factor when running a successful business. 
Your brand is the way others perceive your company. It's the way your products and services are presented to potential customers. It's the way your products and services are sold to prospective clients. It's the way your products and services are marketed. 
Your brand is also why so many people choose to patronise your business. The good news is that creating a strong brand takes only a little bit of effort. However, it can be tough to decide where to start when starting your own business. 
If you're looking to improve your marketing strategies, you're in the right place. This article will explore 20 marketing tactics to help you build a more substantial brand presence for your business.
Here's our new guide for building a business brand that stands out in a sea of competitors.
1 – Make sure your brand is consistent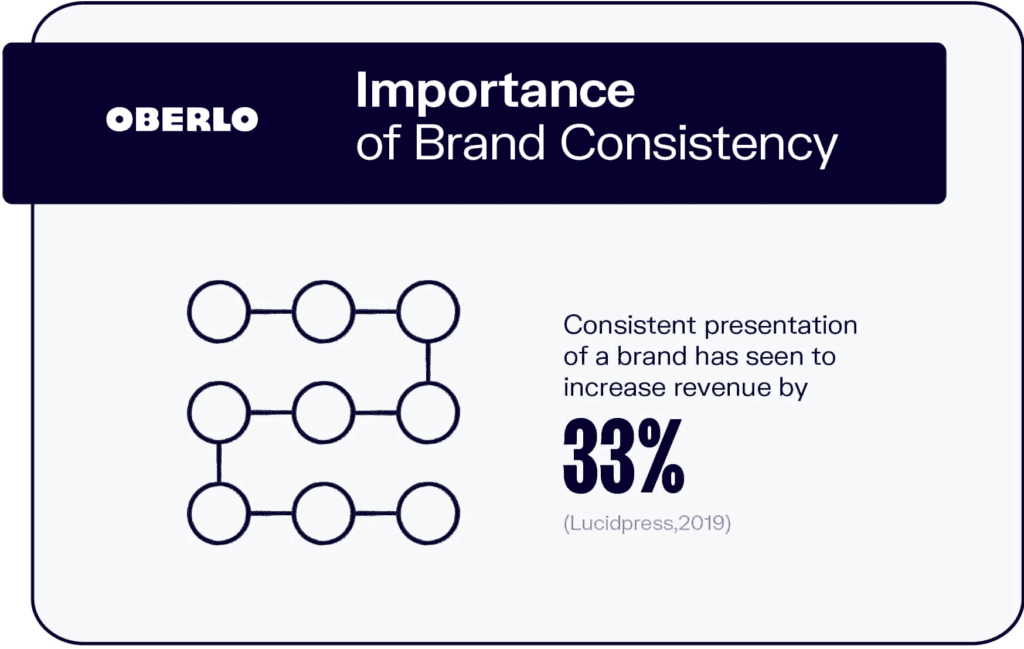 People's beliefs and attitudes toward brands are based on many factors, including experience, family history, friends, or even their favourite celebrity. That's why consistency is vital for any business brand. 
One of the easiest ways to achieve consistency in a brand is logos, colours, fonts, and other visual elements. Using these same design elements in your communication materials helps create a consistent brand image that appeals to a broad audience.
The easiest way to destroy your brand is to become inconsistent with what you're trying to say. Three things define your brand: tone, imagery, and message. 
Tone means how you speak; image means how you look, and message means how you talk to your customers. These three things have to be consistent. An inconsistent business about any of them will quickly lose favour and credibility with its target audience.
2 – Keep your brand identity simple
If your brand identity is too complicated, it becomes confusing for customers. They're looking for one thing to represent who you are. And in the case of your business, that's your business brand. Simplify it, and simplify the customer's perception of your business. 
So what exactly does this mean? It means keeping the logo simple, using only a few colours, and limiting the amount of text and symbols in your logo design.
It's important to remember that your brand is an image that you project at the end of the day. Branding is all about projecting the message you want your potential customers to take away from your business. 
You have to know what this message is and what you want your customers to remember and believe about you.
For example, a simple logo design will always work best because it's easier for people to associate a product or service with its brand than something complex and doesn't necessarily translate well in print.
3 – Avoid "brand blindness" and be aware of competitors
Once upon a time, brands were defined by their products. If I bought Coca Cola, I drank Coke. I bought Pepsi; I drank Pepsi. Now that consumers have become more brand literate, they understand that there are more brands in the marketplace. 
Consumers can differentiate between similar products by quality, price, and company history. Therefore, it is not only essential to know what you're selling but also who else is selling it.
According to Nielsen, consumers are more than twice as likely to choose a brand that they have personal experience with over one that they haven't. 
This is called "brand blindness," and the best way to avoid it is to ensure that you and your brand are on consumers' radars. 
Make sure your company logo and name are everywhere: on social media profiles, websites, and email signatures. You can also include the company name on packaging and store signage. The more you put your business brand out there, the more you'll see your brand, and the more people will recognise you.
4 – Understand how your brand fits into your business model
When you understand how your brand fits into the business model that you're building, you can make better decisions as you navigate through the startup process and beyond. 
If you can't do this, your company won't be able to make the same decisions and will need to make many decisions based on guesses.
Many new brands start as a personal project, but sometimes they end up with a professional business model utterly different from their original intentions. 
For example, suppose you're trying to build a food truck business in a competitive market. It may be challenging to attract customers without a compelling brand identity and consistent brand personality across all aspects of your business. To ensure your brand is properly represented across all aspects of your business brand, begin with your mission and vision.
5 – Create a compelling value proposition
An excellent way to create a compelling value proposition is to compare your product or service to another. Think about your product or service like a business owner. 
What are the unique characteristics that distinguish it from the competition? Then, consider what those features mean for customers. For example, if you're trying to convince someone to buy your coffee maker, you could say that it makes a better cup of coffee than others because it has a built-in milk frother, and only your coffee maker can froth milk. 
Your product or service may not have all of these unique features, but what you offer that no one else does is what will persuade people to choose your product over another.
How do we make people believe that what we're offering is worth their time and money? In other words, how do we convince the customer that what they're getting from us is valuable enough to spend their time and money on our product or service? 
tifytValue propositions are usually words that define why a product or service is valuable. For example, the value proposition of Spotify could be described as "Spotify is easy to use, upload music to and it gives you access to millions of songs, and you can listen on the go." This is a simple, clear statement of value.
6 – Have a distinct call-to-action
There are several ways to create a compelling CTA. You can use the rule of three. A compelling call-to-action usually has three parts. These parts include a benefit, a promise and an action. 
First, you need to think about what benefit you are offering. Is it useful? If yes, then you can add more details to it. 
A benefit can also be a problem that you can fix for your customers. For example, you can fix a customer's car if they don't know how to change a tire. 
The promise is about what you are promising to the audience. It tells them what they will get after reading the copy. You should tell them the benefits and promises they will get after reading the copy. Then you should tell them what action to take.
7 – Craft your messaging strategy
Brand messaging is a strategic approach to how a company wants its customers to think about its products and services. It includes branding and public relations. 
A company that wants to persuade people to choose it over other competitors must be transparent about what message it wants to send.
Is it about offering a value proposition to customers (what it does)? Is it about making a profit? Does it provide a sense of community? All of these can be included in your messaging strategy.
A brand's mission statement is what it stands for. It can include the values and purpose of the company. 
A brand's vision is how the company plans to achieve its mission. A brand's mission statement should be concise and precise, while a brand's vision can be as broad as the company itself.
8 – Use your brand to build credibility
Businesses can often sell themselves through their brand. The most successful brands have built themselves around a product or service they believe in. 
Google, for example, has been selling itself based on its business brand, which is built around the search engine, which has allowed the company to thrive. Google's success has been built on people's trust in the brand. 
The same is true for companies like Apple, which has been building its brand based on its products, which has led to the company being successful. In all of these cases, the consumers had a reason to trust the brand, so it was easy to sell them something they believed in.
When you need to convey a certain level of authority and credibility to a potential client, you should use your business brand and logo. 
Having a strong business brand will help establish your credibility, especially if you have a small business. When potential clients see your logo, they will likely understand that you are an established company with an established identity. And because they know who you are, they'll assume that you're not just any startup looking to sell them your product.
9 – Promote your brand in other channels
Social media has become an essential part of advertising because it reaches many people. People use it for everything. They use it to search for information, buy things, share photos, comment, etc. You can find customers and prospects via social media.
It is very effective when you post a picture of your products on social media. This is where the real world meets the digital world. Having a picture of your product on social media shows people that your company is genuine. 
They can trust you. They feel comfortable buying from you. They can see the products in real life. They can also interact with the company in real-time. 
It's great because you're able to build relationships with people. When you build a relationship with people, you can connect with them more personally than in traditional forms of marketing. 
You can share things with them that are unique and personalised. People also love to be rewarded. When you reward people for liking or commenting on your posts, they feel appreciated and loyal to you. 
They want to see what you have to offer. They want to know that you appreciate their opinion. You can use social media to promote a special event. It's a great way to introduce new products to people. It's a great way to bring awareness to your brand. It's a great way to build your brand reputation. 
It's also a great way to get feedback from your consumers. They will tell you about their experience with your products and services. They'll also give you ideas on how to improve them.
10 – Use customer testimonials
You can find customer testimonials everywhere on the internet. You can find testimonials for almost everything. So, what should you do to use these testimonials in your marketing? Here's a step-by-step guide:
Step 1: Create a list of customer testimonials that you can use from past clients. Simply ask them a few questions about their experience working with your brand.
Step 2: Include them in your marketing strategy. To use these testimonials effectively, you should include them in your content, website, emails, and even sales letters. You can use these testimonials in different ways to improve your marketing. For example, you can write a testimonial for the product, mention it on your site, use it in an email, and even use it in a sales letter. Each of these uses has its purpose, but each effectively communicates value and proves your expertise and experience in your industry.
Step 3: Use your testimonials on social media. If you have many customers willing to share their thoughts about you online, you should consider using them in your social media marketing strategy. You can create a particular page on Facebook or Twitter to post testimonials. You can even post a picture of the testimonials next to your website or business card. You can even post pictures of people commenting on them and asking you for testimonials!
Step 4: Make sure to use these testimonials often. Once you start getting these testimonials, you should regularly post them in your marketing. You can even schedule a day or two to write testimonials every week so that your clients or prospects will feel that you genuinely care about them. Remember that people interested in your products or services will like hearing about your successes. But they'll like hearing about your failures, too. So, keep your failures private and don't feel embarrassed about them.
There's no doubt that social media plays a significant role in the success of any business. The question is, how big a role? If social media were a company, it would be the largest globally, with billions of customers. 
However, we don't have the scale to make this claim as a brand. Instead, it's better to think of social media as a way to increase awareness and drive traffic to your site. Social media marketing can attract potential customers, convert leads, promote sales, and retain customers, but only if used strategically and effectively.
There are several ways to use social media to leverage your business brand. Facebook ads, LinkedIn, and Instagram Ads are three of the best social media platforms to reach your target market and drive sales. These platforms let you target people who are more likely to be interested in your products or services than people in the general public.
12 – Ensure that your content matches your brand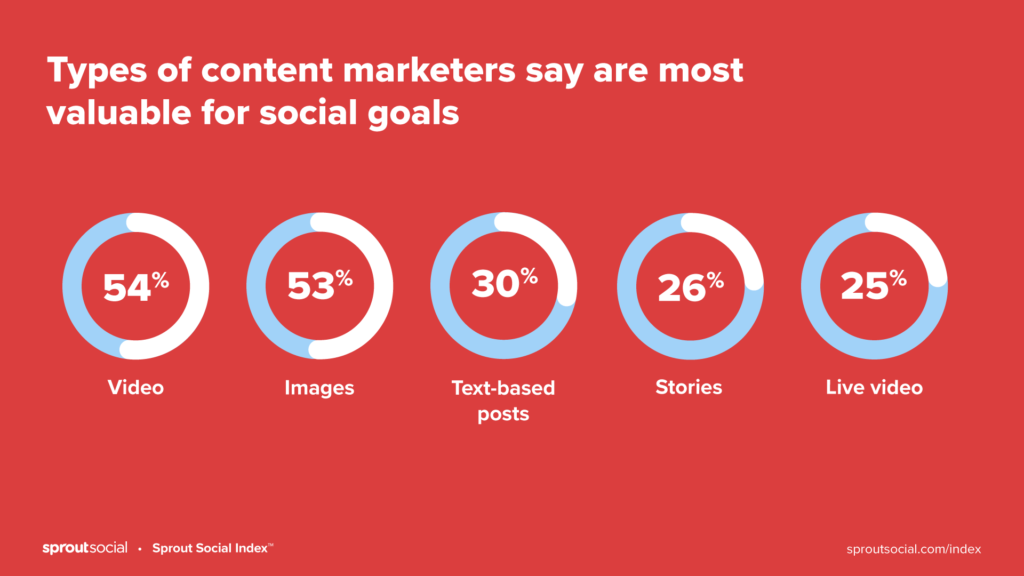 Before you start writing, take some time to consider what you want to say, and then look at what you're putting on your website. Do you want your customers to know who you are? Do you want your company to be identified on the site? Once you know your goals, you can better determine the tone of your voice and how you'll approach writing your content.
It might seem like an obvious one, but this principle is why you're reading a blog post like this right now. Every business should have a cohesive branding strategy. But let's face it, no business is perfect. 
If your company doesn't have a business brand identity, or if you're trying to build one from scratch, that's okay. We all need help figuring out who we are. But if you've got a clear sense of your identity already, your content should reflect it.
13 – Make sure that your content is optimised
Search engine optimisation isn't a one-time deal. It requires much work. If you think that you can do it quickly, you are wrong. 
It takes a lot of time and effort to optimise your site for the search engines. So, make sure that you set aside enough time for it.
One of the essential parts of SEO is your website. Ensure that it is designed well and that the code is clean and consistent.
Your website is the biggest factor in the success of your SEO campaign. If you ignore it, you are wasting your money. For instance, if your site is poorly designed and using Flash or another proprietary coding, it will be challenging to have it appear on a search engine. 
In addition, you may lose traffic because of poor design. Another critical factor in SEO is the keywords that you use in your meta title and meta description tags. Ensure that you use the right keywords and that they are descriptive of your page.
Another crucial part of SEO is making sure that your site is mobile friendly. If your site is not mobile-friendly, getting a good search engine ranking will be complicated. 
There are many aspects to SEO, but it is essential to remember that there is no substitute for the content on your website. Make sure that your content is unique and informative. Make sure that you provide the information that your readers are looking for.
So you've got your new product, created a social media presence and set up an email marketing campaign, but you're not getting anywhere. It doesn't matter how many times you run a test to see which ads generate the most interest if you're not converting customers into buyers. 
The most powerful way to overcome this problem is to reach out to your existing audience. Let them know you're ready to sell them something, but don't just drop a sales pitch on them. 
Instead, offer something for free. Give away a free report, for example, or host a contest to win your new product. Then, ask for referrals or signups for your opt-in list. This way, you'll not only attract people who're already interested in what you have to offer, but you'll also get the bonus of referring them to others, which makes word-of-mouth advertising even more effective.
15 – Get creative with your marketing mix
The following two steps are about creating demand. A sales-driven strategy focuses on generating interest in the buyer. You need to tell people something interesting about your product to do this. 
Whether via social media, content marketing, or some other means, you're trying to convince customers that they should buy your product right now. 
In contrast, a marketing-driven strategy is about building brand recognition and strengthening your company's reputation. It's about getting customers to recognise your business brand as a valuable asset.
It's no secret that some of the biggest businesses in the world are marketing themselves online. A recent study found that 70 per cent of the top 1,000 websites sell products and services online. So if that's true, why aren't your business website or social media profiles doing the same?
16 – Develop and deploy a conversion optimisation plan
Conversion rate optimisation is one of the most overlooked parts of the digital marketing process, but it's also essential. It's critical to optimise your site and app for conversions. 
That means doing everything to increase engagement, improve usability, and reduce friction while the user is on your website or app. The goal is to make sure that the people who come to your site are there because they want to become a customer and use your product/service.
There are several reasons why someone might ignore this type of plan. They might think it's too much work or can't figure out how to implement it properly. Or maybe they are just plain busy. 
But in my experience, if you don't implement a conversion optimisation strategy, you will lose sales. And that could be disastrous for your business brand. 
I wrote about how to develop and deploy a conversion optimisation plan last year, but the basics remain the same. 
Start with an analysis of your traffic. Then, define your conversion goals and decide which of your pages or landing pages (as you call them) are leading to these conversions. Finally, design pages that appeal to the consumer and take advantage of the best practices and guidelines you've learned.
17 – Optimise your website
This step is critical. This is when you test and refine your landing page, optimise the site for search, and optimise the product page itself. 
You also need to determine which of the following metrics you'll use to measure performance, decide if you want to optimise for all or just some of them, and choose which pages you'll optimise for the most:
Page speed (the time it takes to load).
Bounce rate.
Time on site (the amount of time someone spends on your page after arriving there).
Pages per visit.
Pages per session.
Time spent on site.
Here, we're looking at the big picture of SEO. In a nutshell, you need to optimise your site for search engines like Google. 
In particular, you want to make sure that your keywords and content are present on your site. It would be best if you also had a clear understanding of the structure and organisation of your site. This includes having an appropriate number of pages, a clear hierarchy, and quality links pointing to relevant pages.
18 – Increase lead generation with Videos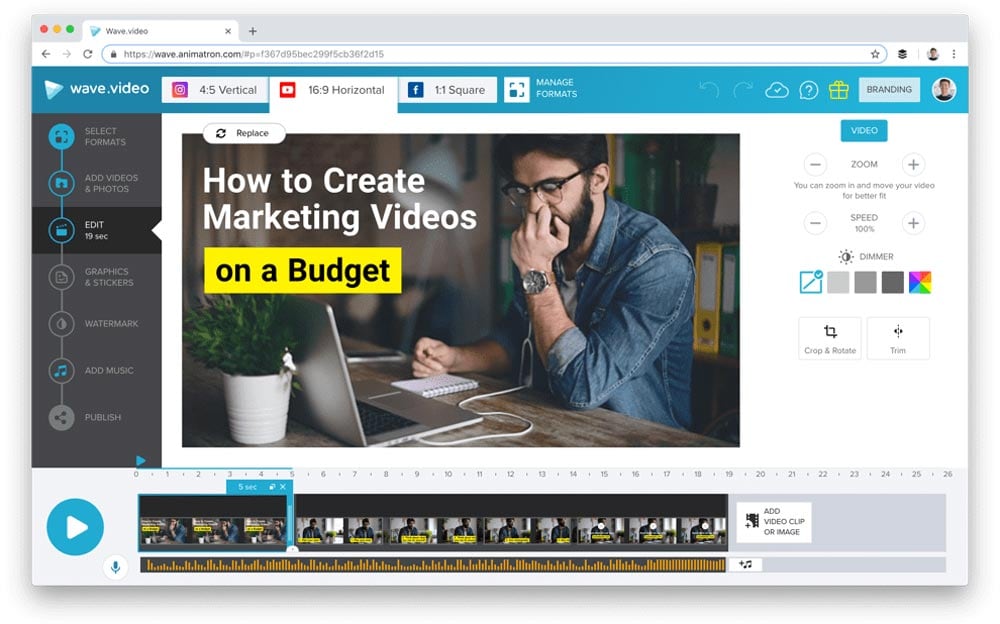 If you're looking to improve the lead generation rate of your company, you'll need to incorporate video marketing into your strategy. With the right content, videos can boost leads for your business in three ways:
They can be used as a tool to help you answer questions or solve problems customers have
They can be a way to teach customers about your brand or products
You can use them to highlight industry leaders who offer valuable advice on your industry
With the increased popularity of video and the rise of social media platforms, it's become increasingly easier to create and share videos. 
According to a report from Google, nearly half of B2B buyers watch at least one business video each month. This is an excellent source of lead generation. Videos can also help you create a better connection with your audience through content and can increase conversions.
19 – Track your progress with analytics
Google Analytics is a free service that provides detailed statistics about web users who come to your website. 
Google Analytics offers you the opportunity to see your traffic, which is very important. Knowing this information will allow you to take steps to make your website more successful. You can also monitor your visitors' behaviour to determine your audience's wants. 
By using it, you can find out the details about your visitors' behaviours on your site. This will help you to determine where your website needs improvement. 
You can even use Google Analytics to determine the areas of your website that are getting more or less traffic than others. 
Google Analytics is a great tool to help you increase your SEO rankings. You can also use the tool to improve your search engine rankings. Google Analytics gives you the ability to measure your success and the success of your marketing campaigns.
20 – Create a marketing plan
One of the critical elements of a marketing plan is to think about how your current efforts affect your overall business brand strategy. In other words, is what you're doing now helping you reach your goal? What would your marketing strategy look like if you were doing everything you could think of?
Most businesses fail because they don't have a clear idea of why they exist. It's hard to sell something if no one knows what they're selling. 
I use a three-pronged strategy to help my clients better understand what they're offering. First, I ask clients to answer the question: "What problem does your product or service solve for people?" Second, I ask them to describe what their ideal customers are like. Finally, I help clients put together a marketing plan to help them reach their goals.
Conclusion
There's one last tactic to add to your marketing arsenal: creating and managing your brand. Branding your business is vital to building a personal brand. It's the foundation to build your reputation as a thought leader. 
People can see your name, face, and your products and services. This combination helps your audience see who you are, what you've achieved, and what you stand for.
When you combine these factors into a consistent, recognisable business brand that consistently produces the results you want, you're doing yourself and your customers a favour. You'll find that creating a brand for your business will make it easier to grow your business.
This is important because you won't need to waste time worrying about your brand regarding your daily tasks. This will free you to focus on the more critical parts of your business: your customers. 
You'll always know exactly what your company stands for and who it is for. This allows you to be much more efficient and focused on all aspects of your business.
In other words, creating and maintaining a strong business brand is the most efficient way to grow.
Don't miss out on this opportunity to get free marketing tips and advice delivered directly to your inbox. Subscribe below!