15 Best UI Kits To Start Web And App Designing From Scratch 2019
A digital wave has taken over trade and commerce on a global level.
With a staggering number of over two billion sites over the internet, what do you think are your chances of customising an out of the box design for your website?
The answer to that would be "minimal".
If you are thinking about surfing this digital wave, then you will have to do more than just creating a website for your business.
This generation has gone mobile, and a business that has an efficient mobile app stands at the top of the pyramid.
The number of mobile app downloads is predicted to rise to 258.2 billion in the next few years.
According to experts, people give high value to ease of use, chromatic appearance and aesthetic appeal when it comes to downloading and using mobile applications.
Therefore, if you want to make the most out of your investment, you have to shift your focus on the user interface of your mobile application.
For reaching out to your audience in the best way possible, you should try taking services from a mobile app development company for getting a mobile app developed.
There are tools which you can use for improving the User Interface design while developing a mobile app for your business.
Some of those are mentioned here for you to read.
Stamp
The Stamp is a module based UI kit that allows you to make a complete website within a few minutes.
It is a useful tool for freelance web developers who are looking for creative web designs.
The stamp provides its users with all the features and elements, which are required for creating a useful website.
It is also a sketch UI kit that has all of its elements and layers organised, which makes it easier for the end user to customise a specific UI element.
Routes UI Kit
The Routes UI Kit is a travel-based mobile application UI kit.
It is known for providing its users with various design options in its package.
The designers for this UI kit have invested their time in providing you with different style layouts to choose from instead of providing you with the same design for all layouts.
It also comes with travel mobile application screens, along with elements for e-commerce websites.
This package has a lot to offer, including light and dark themes so that you get more options for using the theme that fits your needs best.
Furthermore, it gives you over one hundred screens and over twenty customisable icons.
Mappy
As the name suggests, Mappy is a map-based mobile application UI kit.
Mappy is a new sketch based mobile UI kit, which provides you with the most amount of design options for modern devices.
The introduction of google maps shifted the use from all third-party routes.
Mappy allows you to use the map as a part of your mobile application.
That adds a unique feature to the map that you add to your application.
If you are running an app like UBER, this map will bring huge convenience for your users.
Kama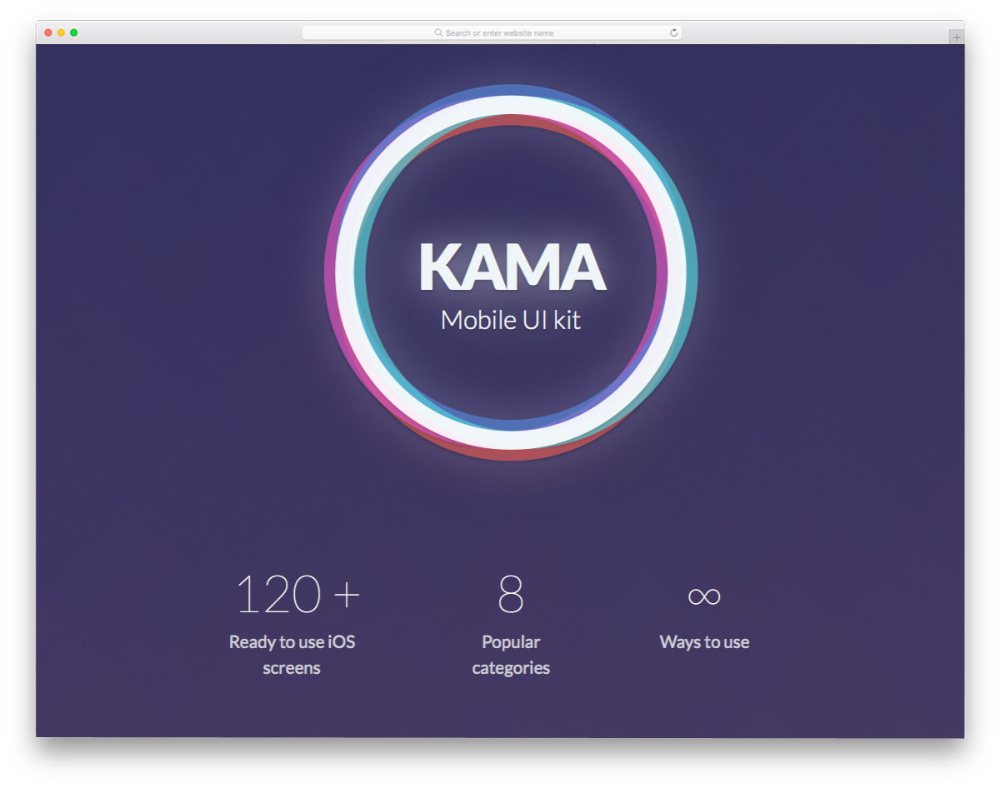 This UI kit is designed mainly for assisting iOS app developers.
It provides its users with neat, understandable and futuristic designs.
This UI kit provides you with multiple ways of creating practical iOS applications.
The designers for this UI kit have worked in to providing you with the best layouts by following the guidelines for creating the perfect iOS designs along with the modern design trends.
The Kama gives its users with over one hundred pre-made screen along with proper elements like charts, multimedia options, walkthroughs with e-commerce options and much more.
Which allows you to have more than enough choices for creating a unique mobile application without putting much effort into it.
All that you will have to do is to customise the UI kit according to your needs.
Origin
Origin can be used for creating all type of mobile application designs.
It comes with six categories and more than seventy interfacing elements.
It allows you to have a variety of options to work with.
You can design and create an entire application without putting much of an effort into it.
An additive advantage of origin is that it comes with Adobe XD version as well.
All the icons and elements, which you will be provided within this kit, are fully customisable.
All the layers are organised, which makes it easier for you to find and replace elements.
You can also change everything from colour to the size of the icons, within a few clicks.
Migo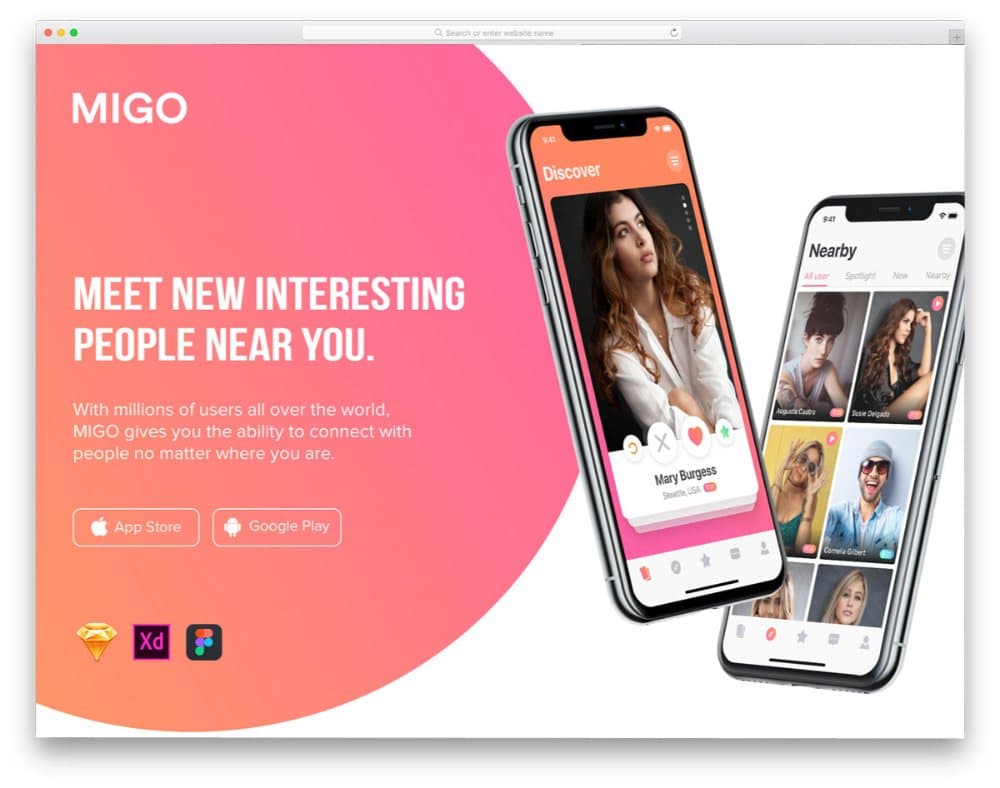 Migo has taken most of its inspiration from applications like tinder.
If you are thinking about creating a dating app, then you have to consider this UI kit.
Even though it has taken influence from another app, you will notice that it has its unique features, elements and designs.
This kit comes with multiple premade app screens, and it allows you to make a rough structure of your mobile application without putting much of an effort into it.
It enables you to design your desired application in no time!
Migo provides you with templates, which have sketch files in its package; you can use it for both iOS and Android application designing.
Glue UI kit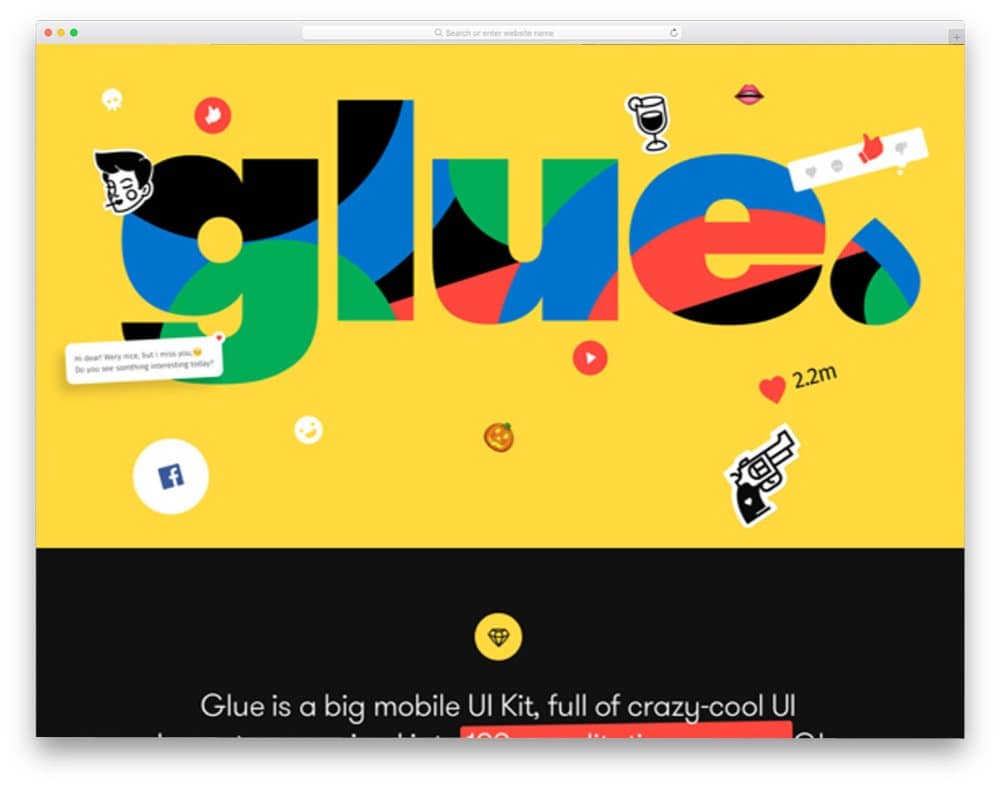 The Glue UI kit is a sketch based UI kit, for making the most out of your experience working with this tool you need a Sketch Version of 3.8 or above.
It is designed specifically for mobile app developers who have an element of art induced within their creative instincts when it comes to mobile app development.
It has a touch of modern creativity and trendy colour schemes.
This UI kit will assist its users in creating applications, which have a modern layout.
It is one of those few UI kits, which provide you with designing options for textual elements as well; you can find catchy fonts and design templates for making your application visually appealing.
It provides you with over one hundred screens and over forty icons along with pre-designed templates for your pages.
Limitless
Limitless, as the name suggests, provides you with multiple UI elements and design modules.
It comes with all the necessary elements that you might need for creating a useful modern website.
All the layout and design elements, which are provided to you in this package, follow the modern trends for web designing.
It gives you an option to choose from more than 200 layouts; it has also made customisation simple and easy for people.
You can do it even if you are a beginner at it.
IOTask
It is a UI kit used for web application designing.
The creators of IOTask have worked their efforts into providing you with more than eighty pre-made pages; all of those designs are of high resolution.
It works on the principles of vector-based elements, and that makes it easier for you to scale and resize elements according to your requirement.
One of the most significant advantages of using UI designing tool is that it is compatible with various designing applications like Figma, Photoshop and Sketch.
It does not matter which of these applications you use this kit will fit in all types of design workflows.
MobiFrame
For a professional mobile application developer, MobiFrame is the UI designing tool that works!
If you are looking for a quick app designing solution and if you do not want to waste your time, you are in the right place.
This UI designing kit gives you all the necessary elements needed for creating the perfect mobile application.
MobiFrame comes in Photoshop document and Sketch version, not just that this UI kit has a version that is compatible with illustrator too.
That allows you to work in a more user-friendly version.
You can use it effectively in any format that you prefer.
It also provides you with a wireframe design for both Android and iOS.
LetsGo Traveler
This UI kit relates to mobile applications and websites, which are all about travelling.
LetsGo traveler provides a futuristic design, and you have the available options for colour scheming and adding other elements in this UI kit.
As this kit has been designed specifically for travelling, you get pre-made layout options for room booking, restaurants and ticket booking and other deals, which are related to travelling.
If you are looking for creating an application or a website that provides a great travel experience to its users, then this is the tool that you need for designing your perfect app.
CrudKit
The UI kit is a sketch based UI kit designed for both web and mobile-based applications.
It includes elements, which allow you to create a user portal with decent visuals.
However, it gives you limited options when it comes to elements and screens.
If you find the options that you have been looking for in this kit then you should buy it, else you can look into other options available on the list.
Splash UI Kit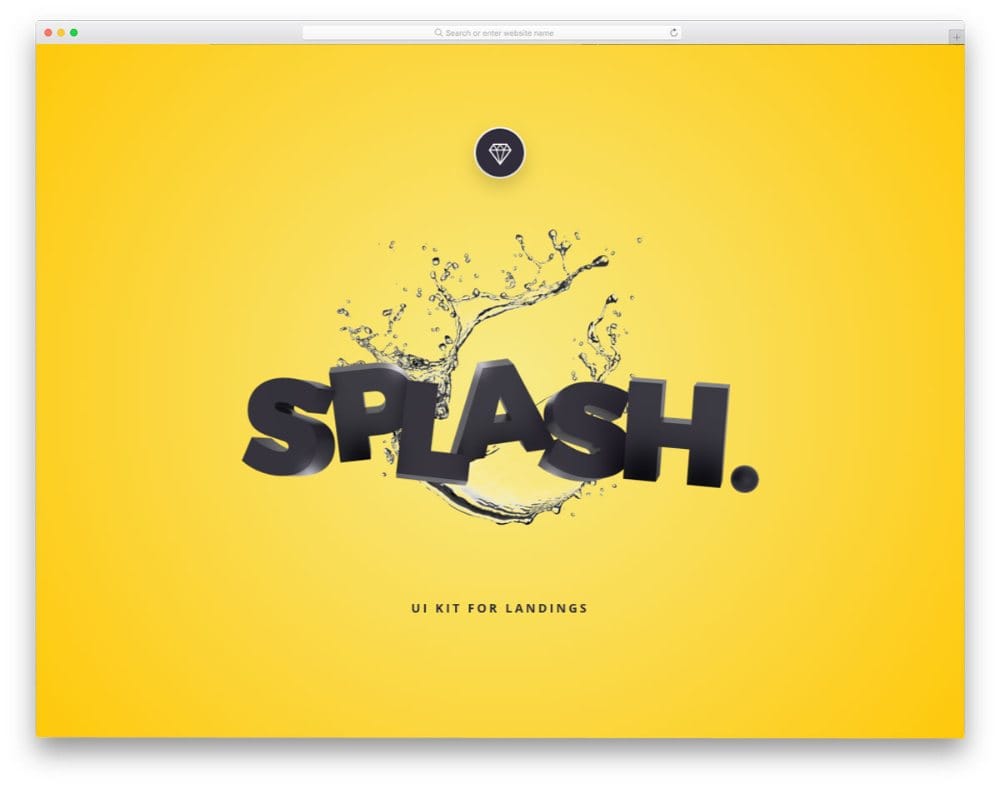 For making a website, you will need a complete package, and the Splash UI kit is there to provide you with what you need.
It gives you multiple trendy designs and colour schemes.
This UI kit will assist you in creating a website that meets all the requirements of modern web designing standards.
This UI kit allows you to use google fonts, giving you the option to choose from several available designs.
It is organised that allows you to edit elements easily; however, if you want to customise this UI kit effectively, then you need Sketch version 3.5 or above.
Arbuzz
The AR in the Arbuzz does not relate to augmented reality, so you should not let that confuse you.
This UI kit is specially designed for e-commerce stores and fashion websites.
It provides you with elegant, clear and comprehensible design templates, which will help you in designing a simple website.
The designers for this kit have worked their efforts into providing you with all the necessary elements, which you might need for developing a basic website, a membership site or an online store.
Wireland
It is a sketch based wireframe UI kit.
If you are looking for a tool that will help you in designing a website from scratch, then this is what you need.
Wireland provides you with easy, customisable elements for websites.
It has more than two hundred layouts for you to choose from; it also proves to be a quick tool for web development.
All you have to do is select and drop the elements you need in a place.
Conclusion
If these tools were not, there today, mobile app and web development would have been a difficult subject to address.
The availability of User Interface designing tools has made it possible for you to develop and design a website or mobile app that stands out amongst its competitors.
Author Bio: David Clive's editorial focus blends digital marketing and creative strategy with topics like content management, lead generation, and display advertising. As a conversion driven marketer, David is passionate about helping businesses expand their online visibility and reaching their goals.