The Best Podcast Microphone Buying Guide
Over the last few years, podcasting has gone mainstream. Many people are making money doing podcasts, and the success of a podcast depends on the right microphone.
The best podcast microphone for your needs is usually determined by the type of show you plan to produce. However, when you have a set budget in mind, there are some basic features you'll want to keep in mind when buying.
In this comprehensive guide, you'll learn how to buy the best podcast microphone for your needs. We've included information for all of your podcasting equipment needs, such as microphones, microphones for recording Zoom calls, headphones, Skype or FaceTime video calls, lavalier microphones, wireless mics, USB microphones, and more.
Understand The Podcast Market
The podcast market is quickly growing. More people listen to podcasts every day than ever before, and there is room for growth. According to Pew Research, nearly a third (31%) of Americans regularly listen to podcasts, up from just 15% in 2013. This presents an opportunity for anyone willing to learn about this new market.
A podcast is a great way to reach your customers worldwide. In this day and age, podcasts are the modern equivalent of radio — a way to connect to audiences and share content quickly and easily.
Many people think of podcasts as something you listen to while driving in the car, but you can download podcasts on your phone and use them while at the gym, running errands, or working out.
Find the type of Podcast Microphone that fits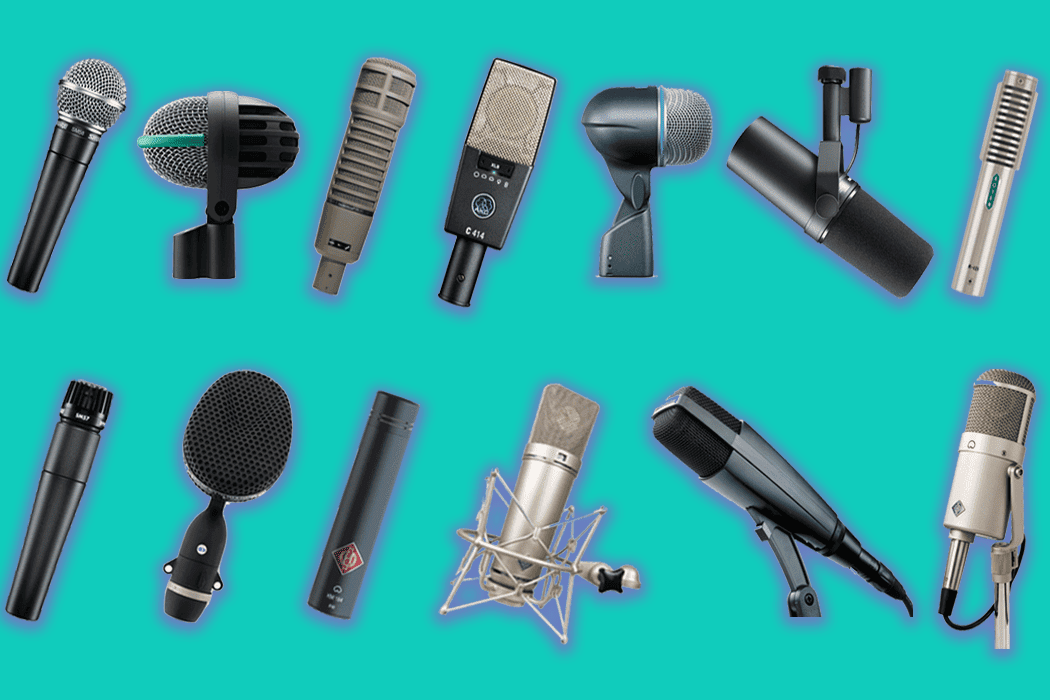 In my experience, a good microphone is essential to recording a quality podcast. Many microphones are available, and choosing one that fits your needs and personality can be a bit of a challenge. But in the end, your choice will dictate the sound quality you achieve. The three main factors are audio quality, portability, and cost.
Many microphones are out there, but not all microphones will work well for podcasting. Some, in fact, maybe too quiet for podcasting. Others may distort too much to be valid.
You might be able to record your voice using a microphone you already own, or you might need to buy one. The best podcast microphone will allow you to hear your voice clearly and prevent you from having to talk into your hair or shirt.
Some mics will allow you to talk directly into the microphone, while others have a built-in speaker that you can use. Some mics are designed for vocalists, and others are better suited to interviews and narration.
There are three main types of microphones available, according to the kind of sound they are designed to pick up:
Dynamic Microphones
Dynamic microphones can be attached to your mixing console or desk and allow you to set the levels directly from the desk. These mics are typically smaller than condenser microphones, and they don't require any additional equipment.
Condenser Microphones
Condenser microphones are generally used for recording vocals, drum kits and percussion instruments. They are very sensitive and need to be placed away from ambient sounds. They also need to be connected to a recording device, as you cannot run them through a mixing console.
USB Condenser Microphones
USB condenser microphones are similar to regular condenser mics, but they connect to the computer instead of being plugged into a mixer.
You can use a USB mic for tracking vocals or acoustic instruments that you want to record directly onto a laptop. You can save space on a mixer or mic stand, which is especially useful for running a small studio.
Check Out Our Top Picks
1 – Rode PodMic
Great sound, easy to use, great value.
The Rode PodMic is a portable audio recorder for podcasting that includes a built-in digital microphone and preamp, USB interface, batteries and a headphone jack. A wide frequency range of 16Hz to 20kHz lets you record in stereo sound, with various mic options, including the condenser, shotgun, lapel, boom, pop filters, windscreen, etc.
It records digitally in MP3 format, giving you the freedom to edit and publish with just about any audio editor. You can even create playlists, trim unwanted noise, add effects, etc. You can transfer recordings to a computer, portable media player, hard drive, or other audio devices using a USB connection.
Rode PodMic Broadcast-quality Dynamic Podcasting Microphone Bundle with Closed-Back Studio Monitor Headphones and 25-Feet Microphone Cable (3 Items)
Bundle Includes: Rode PodMic Dynamic Podcasting Microphone, TX-100 Closed-Back Studio Monitor Headphones, and 25-Feet XLR Male to XLR Female Microphone Cable
Professional Broadcast-quality Dynamic Capsule: PodMic's dynamic capsule featuring a tight cardioid polar pattern picks up the speaker's voice while significantly reducing the unwanted ambient sound for better quality. Making it ideal for vocal applications; podcast, streaming, music and singing
Integrated Pop Filter: An internal pop filter with double-mesh housing significantly minimizes plosives eliminating the need for an external pop filter
Internal Shock Mount: An internal shock mount reduces handling noise and vibrations providing better stability when recording
Adjustable Mounting Options: The PodMic has an integrated swing mount with two wing nuts on each side that let you swing the microphone into the perfect position
Advantages
It is very portable
You can use it in any environment
Affordable
Lightweight
Compact size
Easy to operate
It can work as a stand-alone microphone
Disadvantages
Sound quality can be poor if used without a mixer
Limited to the frequency range it covers
Not suitable for long-distance recording
Requires a power source
Requires high-quality audio interface
Only one channel
Not suited to voiceover
2 – Blue Yeti
A Mic for Podcasting, Streaming, and Everything In Between.
This microphone is built like a tank. And it's a bargain at only $99. With a durable metal housing and large, bright blue LED display; this is the perfect device to record podcasts or video calls in your living room. Thanks to the rubber ring around the top, the Yeti offers a comfortable grip.
It is designed to perform well in high-noise environments and has a wide frequency range, which means you can use it for recording music and vocals. It is made from aluminium and is designed to withstand extreme weather conditions. The Yeti comes with a 3. 5mm audio jack compatible with most smartphones and MP3 players.
Sale
Logitech for Creators Blue Yeti USB Microphone for Gaming, Streaming, Podcasting, Twitch, YouTube, Discord, Recording for PC and Mac, 4 Polar Patterns, Studio Quality Sound, Plug & Play-Blackout
Custom three-capsule array: This professional USB mic produces clear, powerful, broadcast-quality sound for YouTube videos, Twitch game streaming, podcasting, Zoom meetings, music recording and more
Blue VOICE software: Elevate your streamings and recordings with clear broadcast vocal sound and entertain your audience with enhanced effects, advanced modulation and HD audio samples
Four pickup patterns: Flexible cardioid, omni, bidirectional, and stereo pickup patterns allow you to record in ways that would normally require multiple mics, for vocals, instruments and podcasts
Onboard audio controls: Headphone volume, pattern selection, instant mute, and mic gain put you in charge of every level of the audio recording and streaming process
Positionable design: Pivot the mic in relation to the sound source to optimize your sound quality thanks to the adjustable desktop stand and track your voice in real time with no-latency monitoring
Advantages
Easy To Carry
Cheap
Good Sound Quality
Disadvantages
Loudness
It doesn't have many functions
It takes up much space
3 – Shure MV7X
The MV7X is the choice of many recording engineers and audio professionals worldwide.
This Shure MV7X Professional Microphone is a true vocal mic that delivers high-quality sound. This microphone is an excellent choice for recording vocals in studios and live music venues.
You can use this Shure MV7X professional microphone for various applications, including podcasting, interviews, music recording, etc. This Shure microphone is designed to perform in noisy environments.
The voice isolation technology ensures the microphone is focused on your voice, allowing you to hear yourself clearly, even in loud environments. It is an excellent option for people who work in the recording industry.
Sale
Shure MV7X XLR Podcast Microphone - Pro Quality Dynamic Mic for Podcasting & Vocal Recording, Voice-Isolating Technology, All Metal Construction, Mic Stand Compatible, Optimized Frequency - Black
VOICE ISOLATION TECHNOLOGY - The MV7X features the same impressive combination of dynamic cartridge, cardioid pick-up pattern and shock mount as the MV7. Have confidence that your MV7X will bring your voice to the forefront of the recording and reject any unwanted background noise for perfect recordings in imperfect rooms.
TRUSTED HERITAGE, CLASSIC DESIGN - Designed with podcasters in mind and modeled from the legendary SM7B for integration into any podcasting set up and workflow.
XLR OUTPUT - Connect to all professional interfaces with ease via XLR without the need to add an in-line pre-amp for additional gain.
MIC STAND COMPATIBLE - MV7X contains 5/8" threaded yoke to attach to any 5/8" threaded mic stand. Also included in the box is 5/8" to 3.8" Euro thread adapter for compatibility with most mic stands.
PODCASTING & VOCAL RECORDING - Designed with podcasters and vocalists in mind, using the same form factor of the SM7B. Connect directly to any audio interface via XLR and record with the high-quality audio.
Advantages
Compact Size
High-Quality Audio Output
Easy To Use
Disadvantages
Expensive
It Needs To Be Connected To An App
Loud Microphone
4 – Hyper X Quadcast
The Best Choice for Streamers and Gamers.
The HyperX QuadCast S is a USB condenser microphone that sounds great. The supremely stunning RGB lighting and dynamic effects will add style and flair to any stream or setup and is customisable via HyperX Ngenuity software.
The Quantcast S is an all-inclusive mic featuring an anti-vibration shock mount to help quiet the rumbles of daily life and a built-in pop filter to muffle plosive sounds.
Instantly know your mic status with the LED indicator, and tap to mute to avoid awkward broadcasting accidents. With four selectable polar patterns, this mic's prepared for nearly any recording situation and features a gain control dial to regulate input sensitivity quickly.
The included mount adapter fits 3/8" and 5/8" thread sizes, compatible with most stands. Quantcast S is certified by Discord and TeamSpeak to ensure that your microphone is broadcasting loud and clear for all your followers and listeners. You can also monitor your mic in real-time using the convenient headphone jack on the back of the mic.
It's multi-platform compatible, so you can deliver quality sound output when connecting to a PC, PS4, or Mac.
Sale
HyperX QuadCast S – RGB USB Condenser Microphone for PC, PS4, PS5 and Mac, Anti-Vibration Shock Mount, 4 Polar Patterns, Pop Filter, Gain Control, Gaming, Streaming, Podcasts, Twitch, YouTube, Discord
Radiant RGB lighting with dynamic effects: Personalize stunning RGB lighting and dynamic effects for an eye-catching shot of customizable style.
Built-in anti-vibration shock mount: Isolate the mic and suppress the sound of unintentional rumbles and bumps with the elastic rope suspension.
Tap-to-mute sensor with LED status indicator: Use the convenient tap-to-mute functionality to prevent an audio accident along with the help of the LED mic status indicator. If the light is on, the mic is active, if the light is off, the mic is muted.
4 selectable polar patterns: Choose between four polar patterns (stereo, omnidirectional, cardioid, bidirectional) to optimize your broadcast setup and keep the focus on the sounds you want to be heard.
Customizable via HyperX Ngenuity Software: Personalize your RGB lighting and effects with the HyperX Ngenuity software.
Advantages
Hands-free
Wireless
Built-in Amplifier
Disadvantages
More expensive than traditional microphones
Requires additional batteries
Requires a power source
5 – Elgato Wave
A Sound Solution for Today's Professional Workflow.
The Elgato Wave 3 is a USB-C digital microphone and USB sound card that combines the convenience of a headphone jack with the power of a USB port. It includes a preamp, condenser microphone, and USB sound card.
It features a dedicated headphone amplifier, allowing it to output up to 24-bit/96 kHz high-resolution audio. Its integrated microphone can also capture audio directly from the host device. The mic is compatible with iOS, Android, macOS and PC devices.
The Elgato Wave 3 allows you to record audio directly from your Mac or PC, making it an ideal choice for musicians, podcasters, and voice actors. It is a complete solution for professional-quality recording and mixing.
Advantages
High-Quality Audio
Easy to Use
Compact Design
Connect via USB
Disadvantages
Expensive
Requires Power Supply
No Headphone Jack
What's the Best Podcast Microphone for you?
In business, some people believe that the best podcast microphone is the most essential piece of equipment for you to invest in. I can't entirely agree.
There are better ways to spend your money, but if you're going to buy a podcast microphone, I recommend getting one that works well for your voice and the environment in which you record.
A good one will make it easier to produce the audio quality you want while minimising any recording issues. If you're looking for the best podcast microphone for you, you're looking for something that offers clear audio and doesn't require much tweaking.
While some people prefer using a podcast microphone over a smartphone mic, many find the latter to be more accessible and more practical. But no matter which you choose, you'll want to pick one comfortable to hold, especially if you plan to talk into it while you're driving.
Conclusion
There's no one size fits all when it comes to microphones. There are too many variables that can improve your audio quality, and we've listed some of the main factors you should consider while buying a microphone. Now, the good news is that you'll be able to easily choose the right microphone for your needs with these tips.
I've put together this guide to help you buy a microphone that will serve you well over the next year or two. And when it comes time to upgrade, I'm sure you'll know exactly what you want.
Last update on 2023-12-01 / Affiliate links / Images from Amazon Product Advertising API