Top 10 Tips for Beautiful Whiskey Branding
Modern optimists often ask people to start with picturing something they want to achieve, and then gradually work their way towards their final goal.
If you're here because you want your whiskey branding to reach the pinnacle of excellence and popularity, like you must have already heard or noticed, the brand identity holds the key to success.
We too want you to start by picturing this; imagine that a customer is dragging her shopping cart in a marketplace, walking down the liquor aisle.
She's been meaning to get herself some whiskey, and while she contemplates her options, your brand happens to pop up in her mind.
Also, having been impressed by your whiskey branding, she cannot seem to think of a better whiskey to buy than yours.
Yes, of course we know that's where you'd like to get to, and now that you're done picturing it, let's get to the part where you learn how to make this happen.
In the pop façade of a business utopia, the rules are a little stretchy and sometimes specific or even different when it comes to achieving your dream come true.
However, if you manage to channelise your energy, talents, and resources in making informed marketing efforts using proven success-deriving marketing tactics, you should be able to achieve that success that you've been looking forward to, even if your resources do not include millions of dollars to devote to throwing a launch party.
We get it, which is why the ideas we're about to plant on that ambitious little head of yours will surely help you rethink your plans to break your bank or pocket to get you some skyrocketing sales or hordes of crazy raving fans.
Keep reading for only the top 10 most effective tips (on the house of course) and strategies to generate your whiskey branding some love.
Tip number 1: Knowing your audience the best
Your target audience is your God.
You need to worship them, but before you do, be a brand that knows its market.
Once you figure this tricky part out, go ahead and bombard your God with some super-compelling ideas and content playing right into their very minds.
Then make sure it stays there, for which you have to maintain a steady flow of impressive creative that speaks volumes about exactly the things that your audience like or prefer and continuing to give them the best and the freshest of just that, never running out of strategies to maintain a permanent place in their mind.
Tip number 2: Telling a story through your whiskey branding
There is a story behind everything.
If yours doesn't involve a boring, robotic life or a secret convict life, you can make use of it or even the just the part that led you to create your whiskey brand.
Transform the elements of your backstory to an exciting metaphor that stands for motivation, inspiration, and success and let it be heard through your brand, to turn it into something popularly associated with your brand, to finally lead it to victory for your brand.
And trust me, no one can resist a great story.
The importance of stories for success in marketing is based on a simple fact.
Humans are often hardwired to spending their attention and often stretching their average span to discover some stories.
This will hence help your brand build genuine connections with your audience, bettering interactivity, and finally driving sales and traffic of your roof.
Tip number 3: Handcrafting creative excellence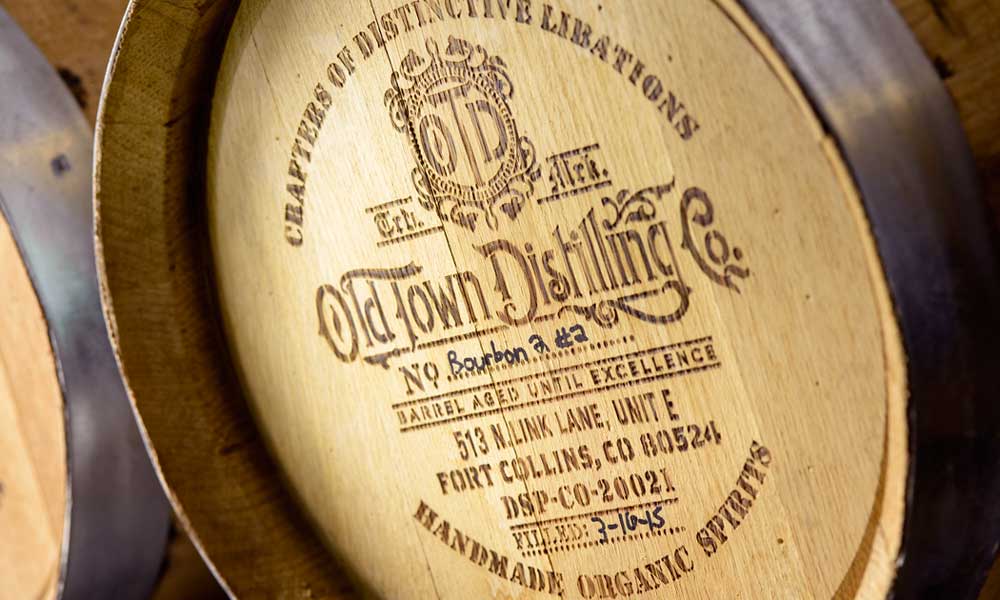 Your brand's image is your second God, thanks to India, we get the idea of choosing from multiple Gods and Goddesses to worship.
Go ahead and make the best out of it through handcrafted creative intelligence to acquiring excellence.
Once you've identified your audience and what they like, while developing your brand's image, you will have plenty of opportunities to let your creativity flow using the best decorative elements for your label design to logo ideas, to give them the best of what they desire.
What is appropriate for your brand is everything about your brand's image, and this drives your decision of what to create.
The next thing is nail is to work closely with clients to understand what is feasible while keeping sustainability and the environment in mind.
Put your creative excellence to work to tackle the challenge of identifying the best right approach for your brand.
Maintaining visual consistency in mind, let your design be an immediately recognisable icon for your brand that attracts as well as inspires.
Tip number 4: Getting bold signature themes
Your brand's image should be something of a unique identifier for your name.
People should be able to identify, associate, and follow it to a particular signature that speaks about your brand in every step of the way.
No matter how many eye-popping ideas, designs or colours that you look forward to playing with while creating and marketing your brand, making sure all of it comes across to your audience as a cohesive whole in a signature style that stands unique to identify with your brand is of utmost importance and value.
Always add an element of signature style or theme to your whiskey branding to include a sense of consistency as a well-defined, unique identifier.
This helps showcase some versatility and style on the part of your whiskey branding, enticing users to remember your brand only too well that they cannot help themselves but come back for more.
If everything about your brand is intelligent, make sure it is visually clever too.
Tip number 5: Merging new-age tech with creativity
In a race to be the most creative, one cannot afford to forget what the digital revolution dragged with it.
Tools to let all that creativity be seen.
Thanks to the new age, we now have multiple innovative tools and platforms at our disposal to help our brands interact with the genius that we create.
The convergence of creativity and ideas with the social norms, trends, and influences take place when tech is put to use, allowing us towards a path of infinite combinations and possibilities, thereby increasing the chances to come up with something unparalleled and outstanding.
If you're a creator who creates outstanding ideas and content, it is of utmost importance for you to get the execution part right.
Lucky for you, digital technology, the new godmother of creatives has already acquired an uber-popular place in our new-age world.
So it's a safe thing to say, that your Cinderella brand wants to get out there and attend the ball, there's nothing tech can't do to make that happen in style, even if the ball's being held in an entirely different planet.
Thanks to digital, you can do anything now, so get your brand out there dressed all pretty, and get some sweet love.
Tip number 6: Selecting Platforms with wisdom
Even without any regards to restrictions or workarounds, not all media platforms fit a brand.
It is therefore advisable to choose your social media platforms wisely, starting with a sound yet clever social strategy before you get your brand ready for launches into new channels.
It is of utmost importance to base this decision on your brand's target audience and take it from there to estimate its impact on them, aiming towards dominating the demographics.
Identify the dialogue of your brand's conversation with its audience and base your strategies and choose your channels likewise.
There is never any sense in trying to force any conversation while entering unchartered waters if the demographics do not match up.
It is crucial to concentrate on only those channels that fit best with your whiskey branding targets.
Once you've got their attention, make sure you keep it that way.
A quick scroll through your brand's social feeds doesn't take much of a while but reveals many essential things.
After you catch all the big revelations on how your brand is doing in the social scenario, get into the practice of giving them some feedback.
This will help them feel acknowledged and will, in turn, end up increasing interactivity and engagement.
Even if you decide to start a conversation with your customers yourself, it will be an excellent way to showcase the fact that, at your brand's core, you and the people associated with it are genuine and very human.
And if making connections is the goal, this is the key.
Create a stir with honesty and interactivity and urge your followers to talk to you and the people associated with your brand.
Make them feel they exist, let them be heard, let them love you further.
Tip number 8: Treating content like the king it is
"Content is King." However, most still don't buy the value of creating relevant yet mind-boggling content that interests, inspires, and finally, directs and engages.
If you fall into the content-sceptical category, we are here to tell you that content is really the king and you, friend, are missing out on one of the most significant tactics to sell your brand like hot cakes.
Elite content is not just about the establishment of authority or improvement of the SEO scenario to market it, but it's about the importance of the message, or more specifically, the expression of your brand's image.
The biggest reason behind turning this mode of expression for your brand into something extraordinary is that this is how your audience gets to learn about your brand.
Make sure you make them fall in love with what they learn. Give them something royal in your whiskey branding.
Tip number 9: Getting your whiskey brand some marketing flings
Whiskey loves flings.
Now that your brand has hit it out of the park with your excellent signature creativity and intelligent marketing, it's time to get out there for some flings. Invent and reinvent the fresh ideas, creativity, and strategies, and recycle the old ones and reach the pinnacle of recognition when it comes to branding your whiskey.
Manage to keep things more compelling than ever by concentrating marketing on talks of the moment or a place, always one step ahead in fitting your audience's lives, reading their freshest desires, keeping them entertained and making them come back for more and more like a pro.
Spawn popular themes and play with short-lived ideas that revolve its echoes through every nook and corner of your media channels posing as charismatic of an image as ever.
Tip number 10: Transforming your brand into a lifestyle
It is something to create a brand; however, when it comes to creating a lifestyle, it's a way different story.
However, the former can get you some success while the latter will get you immortality.
Again, to be able to do that, the first thing that you need is talent and some massive grey brain area, but also mostly an excellent level of understanding of your brand's audience.
The next step is to create a trend that matches their likes, preferences, desires, and lifestyles as a whole, a style that will never age or can at least be updated with times.
Gear your ideas to bring forth a signature lifestyle that your audience just cannot refuse but follow to the moon and back.
Make them fall in love with your whiskey branding.
Make them want to not only use it, talk, hear or write about it, but also, live it.