Art and Branding – The Secret Love Affair
Did you know that branding your business is one of the best things you can do for its overall success? 
Branding is how your customers will identify with your business. 
It is the expertly designed logo they see and know, is you. 
It is a visual representation that when a customer sees it automatically associate it with that company like a name, font or set of colours. 
It is critical that the branding process is well thought out and that it is executed in a manner to obtain the best results. 
Design, Art and branding have always gone together. 
However, it hasn't been until recently that we have understood to what extent or even how they worked together. 
Alternatively, why do they create a unique experience for consumers? 
Sure, colour theory has been around for centuries, but how does that apply to the brand? 
Why should it matter if you incorporate art and branding? 
Because when you use the right branding strategy with the perfect art design elements, you'll attract more customers, curious about what you have to offer. 
You'll solidify your brand in your niche market. Art and branding merely are more intriguing.
When you combine art and branding, you add a new dimension to your marketing plan. 
Art is a form of communication. 
Artistic-based communication is essential in today's world because consumers are more conscious of design elements, and their choice of products and whom to use as a service provider reflects this. 
Even companies that have been around for decades are starting to revamp their style. 
For example, if you think of McDonald's, what colours typically come to mind?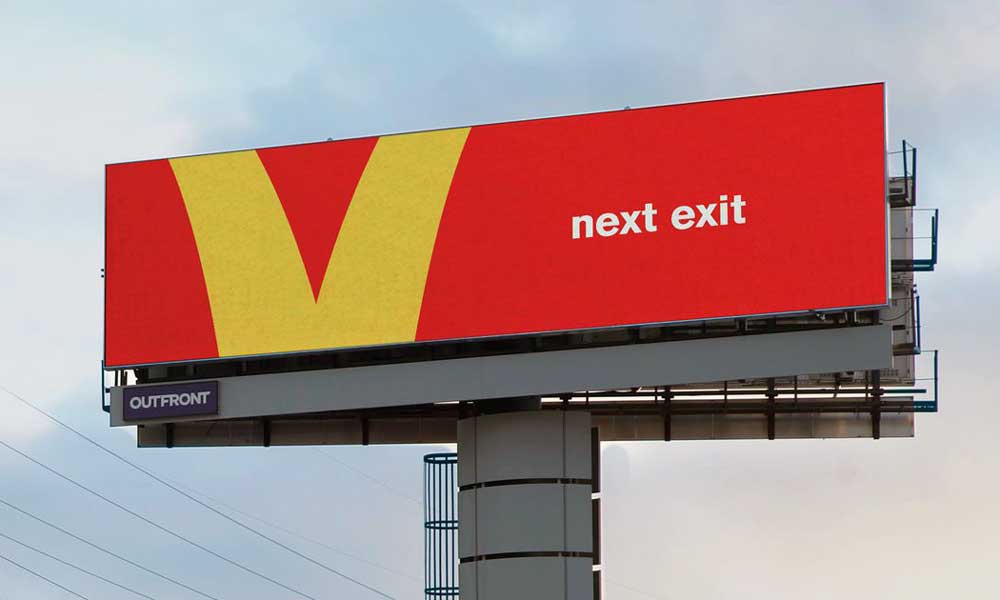 If you said anything other than yellow and red, then you're probably only a few years old.
McDonald's has long used the golden arches as a symbol, a shining beacon as you will to customers. 
It is accented with its brand name in red. However, they have been remodelling their restaurants to tone down their bright, bold in your face colours with more straightforward black and white themes.  
Is this just a company wanting to change, or are they sending a new message to customers? 
They wanted to update their branding to state, "The Simpler, the Better." 
The restaurant has done that quite well, communicating to customers that no fillers or gimmicks are needed just quality food at a quick pace.
How Art Influences The World
You may not know to what extent art plays in the world today, but it is a major one. 
Companies are always using art as a way to connect and stand out from the crowd. 
Much like artists, this is important to set themselves apart from the competition. 
Van Gogh didn't create masterpieces that resembled the great works of Picasso, and therefore are never confused with each other. The same goes for companies. 
Artistic branding hadn't made an enormous splash, not until about ten years ago when the internet became the go-to for everyone looking up companies, finding products and services, and online shopping. 
However, what has happened is that customers have fed the companies through social media, the biggest being Instagram.  
Go back to a restaurant example. If you are an avid user of Instagram, have you ever taken a glamour shot of your food and uploaded it for the world to see? 
This is a form of marketing that a company isn't even doing; this is the customers marketing for the business through their artistic expression and graphic design. 
However, the art speaks for itself as to what quality of goods your company is producing. 
But customers aren't the only ones that can use the dominant social media tools; companies have jumped on board carving out their online presence and connecting with customers.
Instagram averages 500 million people daily that long on to their app. 
Each month there are roughly 1 billion active users; this includes companies too. 
It is a perfect platform for artistic-branding practices that can connect with your online viewers. 
If your company's target demographic is the millennials, then Instagram interactions should undoubtedly be a platform to take advantage of. 
The average age of users hopping on the social media site and app are between 18-29 years old. 
This target market will become your most significant content contributors and grow your brand with their own user-made art.
Art and Branding Design Combined
Now that you have some background on why, including art as a part of your design strategy for branding your company, how can you implement this effectively and reach more customers? 
One of the easiest ways is to work with a design agency. 
This is not to be confused with a marketing firm. 
While design and marketing can go hand and hand, they aren't the same. 
Brand identity is quite possibly an essential feature of your business. 
Sure what you sell is essential, but if there is no one interested or talking about your products and services, how far are you going to get? 
With brand identity, it is more than just your logo design, colour palette, font, and infographics used, much much more. 
There is a great deal of thought that goes into designing a brand. 
It isn't just about what colours would look best on your website or business cards. 
Font type and size carries some weight, and the graphics can speak volumes. 
A picture, after all, is worth a thousand words. 
However, choosing or creating a graphic or logo that symbolises the image you want for your brand can be somewhat tricky, given there are almost infinite combinations that can be put together. 
There are two design elements you should consider for your graphic branding design, and that is whether to include textures or patterns. 
These have long been used as an eye-catching feature that has lent itself well to logos, brochures, and other types of media. 
While these weren't being used very much in the last two decades, textures and patterns have made a strong comeback, and they are somewhat difficult to avoid in 2019 and beyond. 
Textures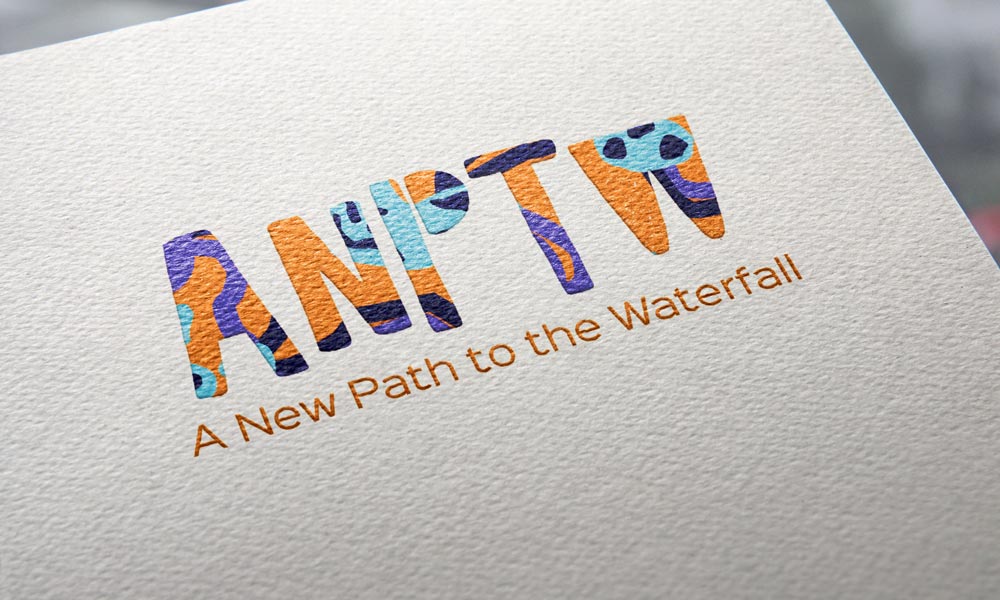 People love textures. Giving the eye something to look at that inspires the feeling of wanting to touch, eat or smell, can be a massive way to draw in a customer. 
Think about a soft throw blanket. In your mind, it probably doesn't have much texture other than it being soft or silky. 
Now, take that same blanket and incorporate zig-zags patterns in the fabric. 
When you run your hand over this blanket, a new effect happens, and it is slightly more interesting than the plain, original option. 
This same example can be applied to your graphics and brand design. 
When designing with textures, you can elevate your brand from mildly amusing to exciting. 
The use of 3D objects in your logo or graphics brings a certain level of curiosity that a two-dimensional object or pattern doesn't. 
For example, if you are a restaurant, including a graphic of your signature dish can be an excellent way to attract customers. Not only does it represent well what your company does, but it can also signal the senses.
Patterns
Patterns are perhaps one of the most commonly used artistic design elements used today for branding purposes. 
From product packaging to the logo used on business cards, patterns are everywhere. 
Some companies incorporate a simplistic approach with a black and white colour scheme with a floral pattern, and others use a bolder in your face multi-coloured explosion of images. 
Patterns can engage your customers. 
They are clever, and when done correctly, can work for your business's brand. 
Like anything you do with branding, it is vital to carry the look throughout all areas you intend to market. 
For example, if you use a pattern as part of your logo, you should transition this into cover photos on your social media accounts, or on products that you sell.
90% of consumers have expressed that they expect companies to be consistent with their user experience across all online platforms.
Customers also enjoy custom content and not something cookie-cutter.
78% of consumers believe companies to be more trustworthy when using a unique design approach and custom content. 
Use the resources at your disposal; there are great tips and tricks available online for creating the best branding campaigns as well as guidance on colour schemes. 
Conclusion
Art and branding are crucial to every business. 
If you are trying to rebrand, this is an excellent time to consider taking an artistic approach. 
However, knowing your demographic and target audience is a critical first step. 
If you design for people outside of your target market the artfully designed logos and graphics will fall on deaf ears, they simply won't resonate with the people you are attempting to sell to. 
When designing your brand, keep in mind the little details, as much as the big ones. 
Cohesion is the goal when blending art and branding. 
After all, the goal with both art and branding is communication. 
It is not merely there to look pretty, and if you have this approach, the campaign for your branding will likely not see the results you desire.