How Do You Create Animated Logos? Interactive Logo Design
Many people won't emphasise creating a logo for their business, but will incorrectly prioritise other things.
That's because a logo looks like a minor thing to them.
Your logo builds brand awareness and makes your business stick to the memories of your clients.
For that reason, you shouldn't ignore it.
However, the way your logo depicts your products or services can hurt or contribute to the success of your business to a more significant extent.
"Having an innovative logo for your business is paramount for client engagement", says Anthony Harvey, a content marketer at essayhave.
After all, you cannot start your car's engine with insufficient fuel, and that's precisely what you will be doing to start a business without a brand logo.
The fact that every business (including yours) wants to become a strong brand it is essential to create a logo which people will remember for an extended period.
That's why these days, businesses have opted to use animated logos instead of the stationary ones.
Although logo animation is a style that was introduced recently, most companies are taking advantage of this innovative trend.
The good thing about creating animated logos is that there are plenty of technologies that let people to created dynamic logos in different designs including SVG, CSS, GIF and much more.
In this post, we have explained why animated logos are popular and how to create yours with minimal effort.
What are Animated Logos?
A logo is a beautiful image that brands use in their online platforms that presents personality.
It is one of the best elements for branding.
A well-designed logo can connect with your target customers fast and tell them more about your brand.
Most businesses strive to create a successful marketing strategy, and that's what an effective and powerful logo can accomplish.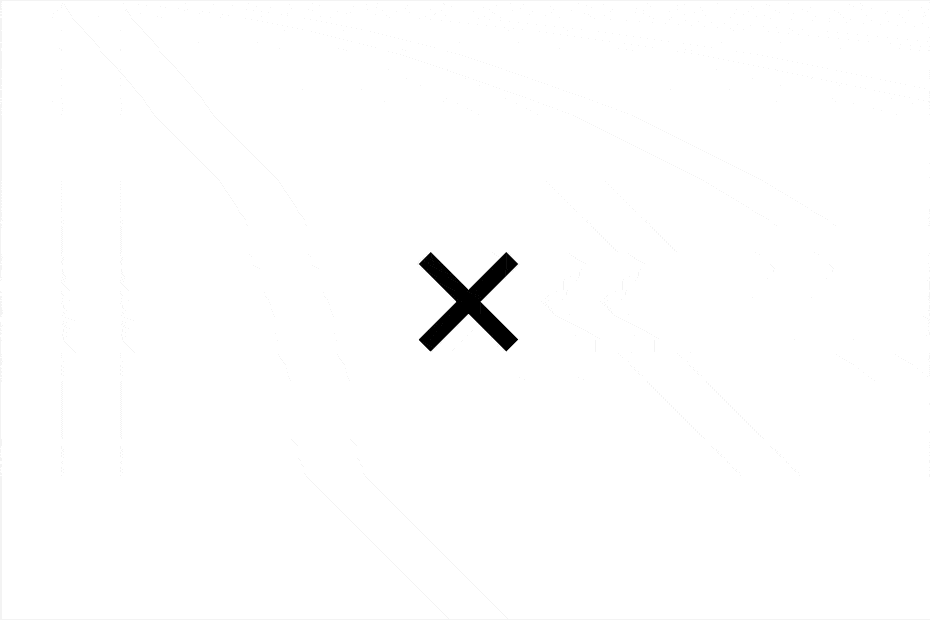 Nevertheless, in today's world people are more into technology than ever.
For that reason, static logos are becoming a thing of the past.
That's why most businesses have opted into creating dynamic logos instead of the static ones.
An animated logo can include simple moves or a short video presentation of a company or a product.
The best thing is that there are plenty of available tools online some of which are free to use.
They are also user-friendly even an amateur can use them to create an appealing animated logo.
However, if you need a complicated, dynamic logo, you can always hire an expert to do it for you.
Why Are Animated Logos Popular for Business Owners?
Well, having an animated logo for your business shows how unique you are in your industry.
Animated logos are Attractive to the Eyes
Animated logos are dynamic in nature.
That way, they are more powerful and can attract and retain the attention of a potential client.
Although people are attracted to images, having moving images can firmly grab your audience's attention.
Animated logos create brand awareness
The reason why businesses have logos is among other things, to create brand awareness, and an animated logo can achieve that faster than a static logo.
An animated logo can attract and retain your prospect's attention.
An animated logo can tell more about your brand than a stationary logo
The good thing about animated logos is that you can create it as a small presentation that tells a brief story about your business.
It can tell people why your products are the best.
Animated logos introduce your business to potential clients in an entertaining way.
Animated logos give a competitive edge
Although animated logos have plenty of benefits for businesses, not all people have incorporated this strategy in their companies.
If you have an animated logo for your business, you get a direct competitive edge.
Potential customers who come across your business can learn more about it quickly by looking at your logo.
Businesses are striving to have a positive first impression.
With an animated logo, you can project your business to potential audience in less than 7 seconds of interaction.
Regardless of the industry, a person coming into contact with your animated logo can feel connected instantly.
Bear in mind that customers are being fed with bunches of information, adverts, and logos every time.
Your animated logo can stand out and attract the attention of an audience in a short span.
Animated logos can boost SEO
People are more attracted to visual content nowadays than text.
Since an animated logo is embedded into the website to play, people will spend more time on your website.
This way, you get an excellent opportunity to boost your website's SEO.
This makes your website more visible and useful to search engines and search results as well.
Search engines favour visible websites, which you can get it by having an animated logo on your business website.
The more visible your website is the more chances it gets to rank in search engines.
Animated logos show the uniqueness of a brand
It happens; you create a logo but accidentally or without knowing, you end up having a similar logo with that of your competitor.
This is something uncontrollable, especially if you create a logo without doing enough research on the internet.
To make your logo original, you can animate it.
That way, you get an original image that represents your brand.
Animated logos create a great first impression
Did you know that you only have less than 10 seconds to create an impacting first impression?
When customers bump into your business, you only have a few seconds to convince them to take action.
Given that the first thing they will see first is your logo, you must ensure it can grab their attention immediately.
A unique animated logo is the best element in your business that can attract your target audiences' attention and make them remember your business for an extended period.
These and many others are the main reasons why businesses have opted to embed animated logos into their websites.
Other businesses and companies have overhauled their static logos into dynamic images, said Brian from HR Tech.
Let's get into the real action.
How to Create Animated Logos
Having seen why most businesses have hopped into the bandwagon of creating animated logos, we bet you are longing to create your own now.
Below is a list of excellent platforms you can use to design your animated logo.
1 – Adobe Spark
Adobe Spark offers you two options when it comes to creating animated logos.
With this platform, you can create your animated logo on the platform, or use the mobile application.
You will begin by creating your new project on the slide editor, choose your preferred video illustration, and then include the information you want to appear on your logo.
With Adobe Spark, you can add videos, texts, images, fonts, and icons.
You can upload an image from your computer or pick the photos available from the platform.
Adobe Spark will create an excellent video you can then convert it into a dynamic logo of your preferred format.
2 – Animaker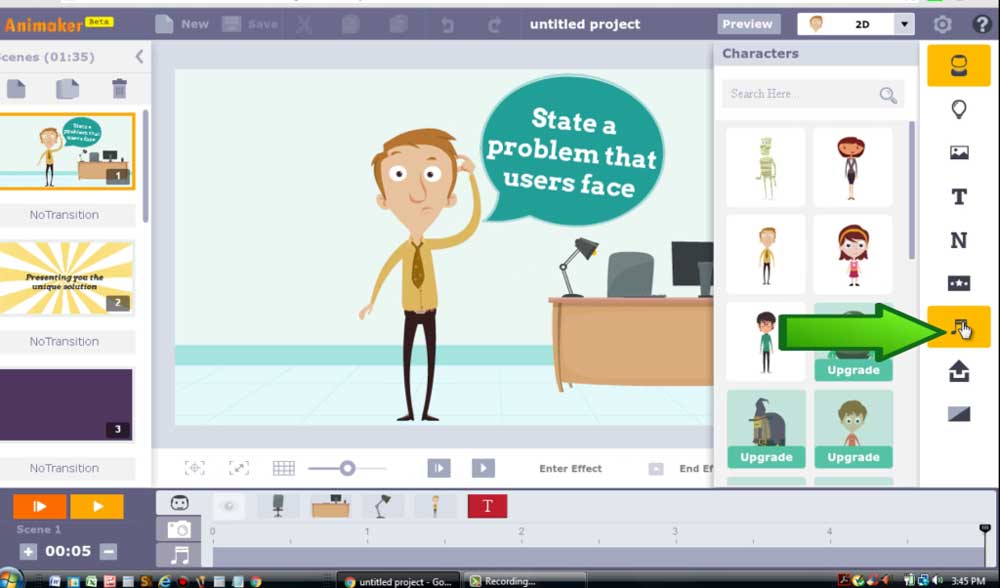 With Animaker, you can use charts, maps, animated characters, BGs, icons and more.
This do-it-yourself animation maker allows you to create the ideal animated logo design for your business, presentation or freelancing projects.
The good thing about it is that it is clear with a visually engaging interface.
Whether you are a savvy techie or non-techie, you will love this logo animation maker.
The platform offers multiple video styles, icons, and sound effects.
Pick your preferred sample, add your logo, and then specify your business colours. If you want to add music, you can do it from the Animation collection.
3 – Tube Arsenal
Well, Tube Arsenal is free and easy to use online video maker, but you can use it to create animated logos, a custom intro, and much more.
The platform has a highly functional 3D editor that allows you to create quality animated logos in 3 steps.
The good thing about Tube Arsenal is that you do not need to be a savvy techie and neither do you need software.
Once on the interface choose your preferred animation sample, edit it by adding text, colour, texture, etc.
Complete the process by adding your logo to the animation and then download it in your preferred format. It's that easy!
4 – Hire an Expert
Sometimes it makes sense to spend some few $$ to outsource some of your tasks, especially if you are busy or you are not good at the project.
Moreover, because you need something correctly done, you do not want to compromise the whole process by going the DIY way.
More so, since a logo is what identifies your brand, you want to make sure it does exactly that.
For that reason, it is safe to hire a professional logo designer.
The good thing about working with an expert logo designer is that you will also get free advice on how well you can make the project a success.
Another good thing is that there are several platforms you can get professional designers.
Upwork is one of the best freelance platforms you can find professional logo designers.
You need to check on the ratings and specialisation of a logo designer to ensure you pick the best for your project.
We hope after reading this article, you will be able to create your animated logo immediately.
The good thing about the platforms we have covered here is that you do not need to be a savvy techie to use them.
They are designed for savvy and non-techie alike.