Affiliate Marketing for Beginners: How to Start with Zero Investment
Do you want to penetrate the affiliate marketing world and suggest products like your favourite blogger but don't know how or where to begin without investing in advance? You got lucky today. We have compiled a guide on how to start affiliate marketing without any money or prior business knowledge.
One of the biggest concerns for new business owners is the startup costs of production. That's why they use the WooCommerce pre-order plugin to estimate the demand for the product, training materials, and other essential things when entering this market. But there is a way to promote affiliate products for free and drive your online business to success.
Learn how to earn easy passive income by starting a business with no initial investment. From the basics of affiliate marketing to making money online. We will cover them all.
What is Affiliate Marketing?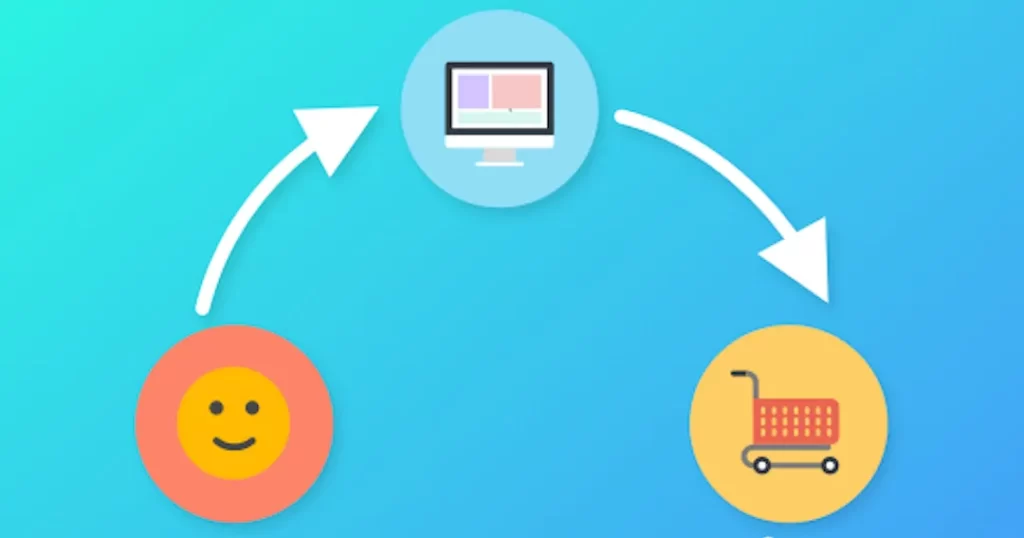 Affiliate marketing is a marketing method in which you promote other people's products and services in return for a percentage commission on each product sale. You've possibly seen titles marked with a "sponsored post" or "affiliate link" at many of the sites you pop in, or maybe you have already done the initial step and signed up to an affiliate network.
How Affiliate Marketing Works?
To be a successful online business owner, you need to understand the power of marketing. The following are some of the points that briefly describe how affiliate marketing works.
Firstly, you find an affiliate network that benefits you. Look at the program's specifications, the kind of products or services they have, and the sales commissions they offer.
If this interests you, register and wait for confirmation of your consent. Then start creating content in addition to the regular links the program provides. These links are verified when one of your users makes a purchase, and you earn a small commission.
Programs are often divided into categories to facilitate the selection. Once you join the program, you can promote your affiliate links on your blog, YouTube channels, social media pages, and wherever you have market access.
The network provides payment when the minimum payment level is reached. Payment methods vary and typically include PayPal, bank transfers, and checks.
Critical Components of an Affiliate Marketing System
There are four main components of a strategic affiliate marketing plan. Let's break it down.
1. Merchant
A seller, also known as a merchant or retailer, is a person or entity that sells goods or services. The retailer and the retailer work together to promote products and services.
2. Affiliate Marketer
An affiliate is a person who promotes products and services and earns a commission on each sale. It works with the merchant to promote the merchant's products and services. Partner conducts marketing campaigns using ads, links, and banners to find customers for Seller's products and services.
3. Consumer
Any of us can be a consumer or customers. In a collective market, a buyer is a person who uses goods or services to satisfy his needs.
4. Network
The network, a program or platform, acts as an intermediary between the Seller and the partner. The web is highly digital and requires a different level of involvement from the customer and the partner.
Affiliate marketing is currently one of the most popular ways to make money online. However, many people still need clarification about how an affiliate program works and how they can get started with affiliate marketing.
Top 10 Benefits of Affiliate Marketing
Companies are increasingly seeing social media's benefits in their plans.
Affiliate marketing allows companies to acquire a product efficiently with less budget, less effort and time, and more sustainably while delivering high quality, return on investment, increased brand awareness, and business growth.
Small businesses often need more resources and budgets. Sometimes they need a dedicated marketing team to promote their business. Affiliate marketing offers a great way to increase traffic to your site and generate revenue. However, joining an affiliate marketing network is an excellent opportunity for small startups to earn a passive income.
Instead of accepting everyone into your program, it's better to have an exploratory process. In the same way, it affects your brand awareness; your partners also affect your brand and reputation.
Affiliate marketing will help increase your brand awareness and boost sales. Here is an overview of ten benefits of affiliate marketing:
#1. Low cost of startup
The affiliate program does not require you to have an advertising team to run ads or buy ad space.
Instead, relying on your partners to develop your marketing strategies would be best. Apart from the initial effort of choosing and confirming partners, little effort is required from you to promote your products, which is one of the reasons why it is a popular marketing method.
Once companies are comfortable working with a partner and building a good relationship, they can mainly continue to promote your service or product.
#2. Boost brand awareness
The goal of any online business is to be easily seen by as many customers as possible. As affiliates drive more traffic to your site, they increase awareness and reach. Since your partners receive a portion of your revenue, they have a vested interest in your success, supporting brand loyalty and helping to build customer trust.
#3. No Expertise Required
You don't have to be a social media pro to be successful. It could have been faster. This is the area where the model is perfect. You can choose which ads to look for and which learning method to use to improve your trading.
For example, if you are a blogger, you can start by writing the best content to get more people to your blog. The more visitors to your blog, the higher your chances of reaching the right people.
#4. Targeted traffic
Because you choose the members, you can ensure that traffic to your website comes from people who find your product or service useful. This is because the partners associated with your brand have their motivations to make it work.
In this digital age, consumers are more informed and have raised expectations than at any time in the past. They rely heavily on social proof of reputation. Almost all consumers read online reviews before making a purchase decision.
When a company builds relationships with an audience that trusts it, reviews of its products or services serve as strong social proof for customers.
#6. High ROI
Having the keys to product innovation and good management skills does not guarantee a high ROI; you must also plan your marketing accordingly. Affiliate marketing provides evidence of a higher ROI than other marketing strategies.
One of the prime reasons for this is that your target audience will learn about your products or services from organisations in their industry. In short, you are channelling your marketing efforts through an organisation that has direct access to, and leverages, high-quality audiences based on what you have to offer.
#7. Improve conversion rates
Being able to track how your business is performing allows you to make improvements to future operations. By collecting customer survey data, companies can gain valuable information on where their customers come from and why they buy.
Analysing the collected data helps businesses improve conversions by making changes to their website, offering lots of animations, and identifying which organisations are generating the most revenue.
#8. Flexibility & Convenience
Like many other passive income opportunities, affiliate marketing allows you to work when and where you want. You can work flexible hours and in any environment you choose.
You also don't have to worry about any customer issues. You can always pass it on to customer support.
#9. Save Money
Affiliate marketing is a cost-effective solution when compared to other marketing methods. Because it's performance-based, affiliates only get paid when they buy.
Companies should prioritise commission structure and avoid wasting money on useless advertising campaigns.
#10. Lucrative and Far-reaching Industry
Did I mention that affiliate marketing is a billion-dollar industry? In the public domain, finding products you can use, belief in, and honestly, market to your target audience is accessible.
This type of affiliate marketing, where you genuinely believe in what you are promoting, has been tested and proven to deliver outstanding results, especially in commissions.
How to Start Affiliate Marketing without Upfront Investment
Affiliate marketing without money is the central question for beginners just starting. However, the main concern is whether creating affiliate marketing for free is possible.
The foundation of any successful marketing is traffic. You need traffic (audience) where you offer products and receive affiliate commissions from sales.
Participation in many affiliate programs is free.
Building traffic or people to whom you offer services and products of various kinds and receive a commission on sales. It can be paid and free.
No cost or partial cost of the traffic is included:
Personal blogs
Communities or forums
Social media pages
All these platforms can give you a lot of traffic that you can use to make money online. Most importantly, it's completely free. Anyone can create a Facebook page and grow their audience personally. You may already have it.
If so, you can start affiliate marketing for free. At the bottom of the page, we will tell you how to create the affiliate marketing process without money.
6 Steps to Start Affiliate Marketing with Zero Investment
Anyone with dedication, creativity, and consistency can become an Affiliate Marketer in a few easy steps.
Let's break it down and see how to start affiliate marketing without any initial investment.
Step 1: Select a Niche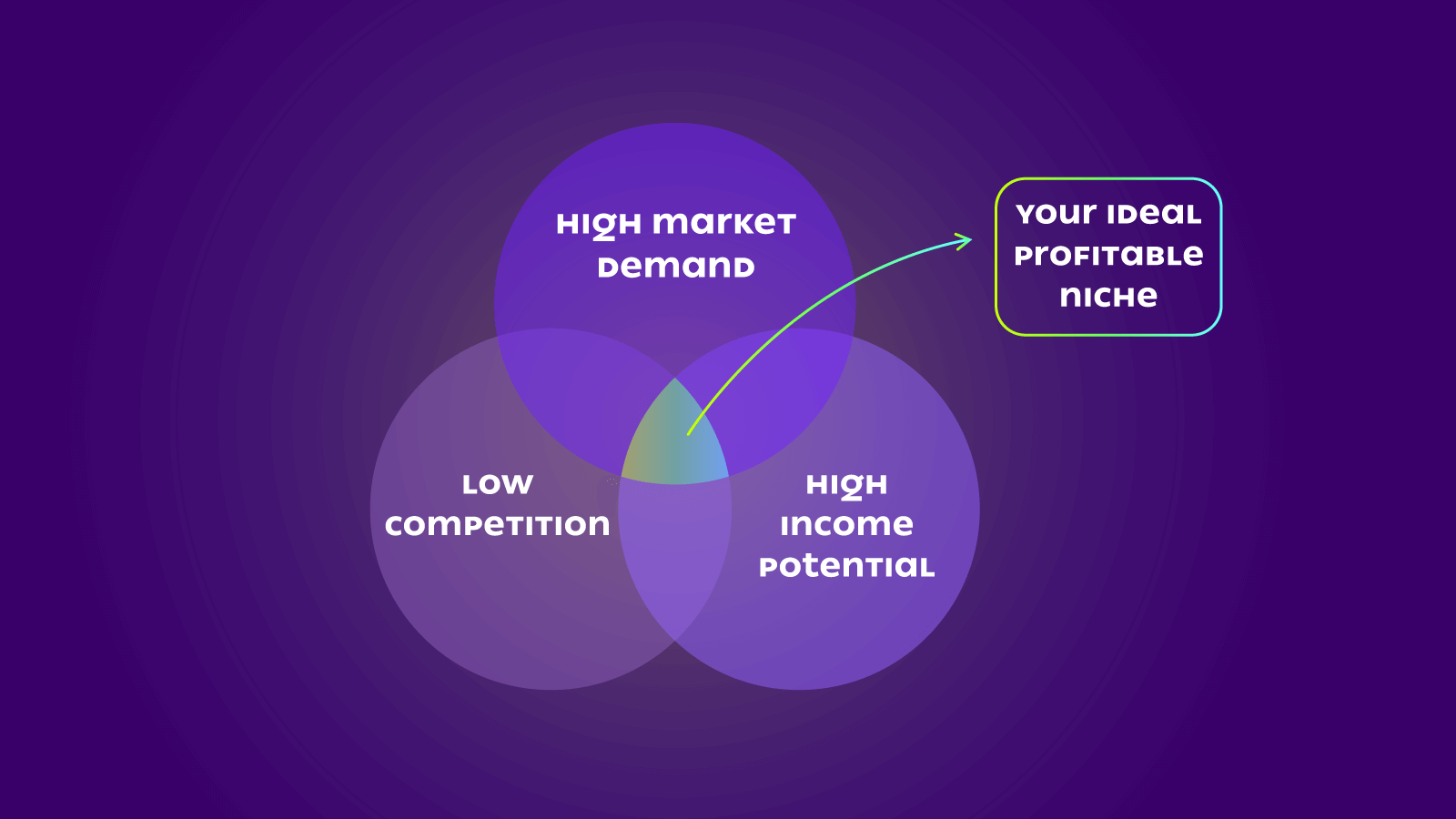 To succeed in business marketing, you must choose the right niche to attract customers from your desired audience. A niche is a specific segment in a larger market. Start promoting affiliate posts on your targeted niche blog or social media pages and get more traffic.
Building a website or succeeding in targeted marketing gives you the confidence to promote products on your social media platform. Become an expert in your chosen niche products instead of doing everything and gain the trust of your audience.
Research the Market
Research the market for the most popular and valuable sites, categories, and needs. For example, blogging, energy, cooking, and money are some of the most profitable niches.
Pinpoint Your Interests
Keeping up to date with trends and industry news in your area is essential to staying relevant to your audience.
Do you already have experience or education in a particular field? If you already understand the subject, you can streamline your learning and make it easier.
Research Competition
How much do business owners earn? What is the best way to promote it? How do other startups start a business with no money?
Choosing a niche is a beautiful balance, and it can take time and practice to get into the right spot, so keep going even if you are still looking for success.
Step 2: Choose the right platform.
With a niche in mind, it's time to decide where to place your ads and what kind of content you want to do.
Affiliate startups have three main options: websites, YouTube channels, and social media.
YouTube can be a great platform to expand your reach, build an audience, and promote affiliate links to the people that trust your suggestions.
But there are some downsides to starting a YouTube channel alone. Video production takes more time than text content. This limits how much content you can create when you begin your project.
Video is more difficult to outsource. Especially if you are the face of the road, you should be involved in creating each video.
It's hard to expand your email list via YouTube promotion. But email is necessary as it is one of the most effective ways to communicate in business.
YouTube channels usually earn a particular amount of money. Getting affiliate clicks from a YouTube video is more complicated than a well-structured blog post.
Finally, it's good to have a website and YouTube. Embedding a video link in a web blog is also a great way to increase conversions. But starting affiliate marketing from a blog might be more manageable if you're new.
Starting your affiliate marketing business on social media is a great decision, especially if you have a following.
Social media provides excellent engagement opportunities to interact with your customers directly, build a community, and show loyalty.
Consider the demographics of your audience when choosing a social media platform. For example, users from 10 to 19 are the largest group of TikTok. Therefore, your beauty bloggers targeting young girls may want to use this platform as their primary method.
Then determine where your niche is most viewed. For example, consider posting on a professional website like LinkedIn to promote career development courses. On the other hand, for brands or special trips, Instagram is more suitable.
Step 3: Choose Your Affiliate Program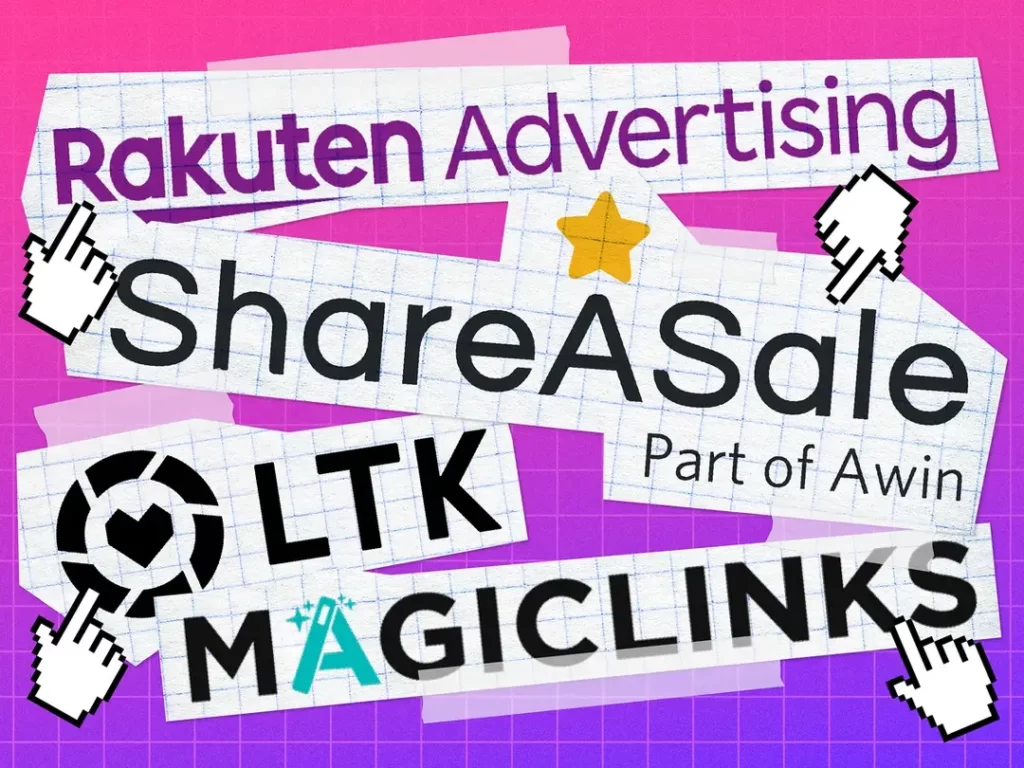 Now it's time to choose an affiliate program that will help you generate income. One of the mistakes newbies make in affiliate marketing is spreading themselves too thin by signing up for too many programs. You should avoid this mistake.
Instead, you need to start with a set of installers (see the list below for selection guidelines).
You can find affiliate programs that fit your niche in two ways:
You can go directly to brands related to your place and check if they have special programs. Usually, go to their official website. If they offer a program, you can join it.
Another thing is to sign up with an affiliate network (like Awin, Commission Junction, Impact, ShareASale, etc.), where you can explore hundreds of programs for all niches.
Step 4: Create Content
Most business owners should focus on their blog, email, and YouTube channels.
You aim to create the best content to help your visitors solve their problems. When people search on Google or YouTube, they are looking for a specific problem to solve. You must create your content to solve this problem.
Your content should be educational and informative but also engaging. People prefer to read boring content. Only some people watch an exciting video. YouTube viewers need information. Your video should not be super polished, but the speed should be continuous.
Unfortunately, most of the content you create will not be published. It would help if you were promoted, but you don't have to spend money.
If you create content on your blog or YouTube channel, email your list about new content. Be bold and repeat the same thing repeatedly.
Your followers are one way you create content in many ways. Your audience consumes content differently and lives it in their own lives.
While they may have seen your tweet about your last video, they didn't watch it. Instead, they saw your email address to mention this video, and now, this time, click on the link and watch the video, click on the affiliate link, and convert.
Step 5: Drive Traffic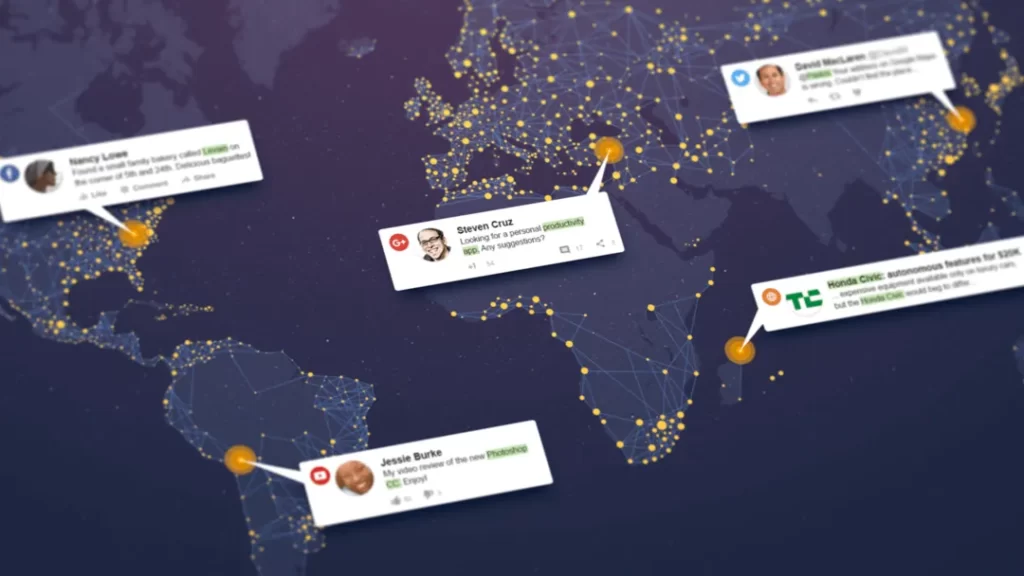 Choose a source of traffic for your advertising campaigns by choosing from different platforms for your promotions. You can make a blog or a website to make money.
How to start affiliate marketing without money and initial investment? Create a social networking site with free ads that will find your customers and lead to the organic traffic they provide.
Facebook
Facebook is the largest social media platform worldwide, allowing you to present yourself to an audience of 2.9 billion users. However, keep your customers in mind, as Facebook is less popular among young people and has a lower organic reach.
Instagram
Instagram affiliate marketing is designed to showcase affiliate products in all their glory through videos like stories and videos. Instagram is prominent and popular among all ages, but feed posts tend to have low organic reach – you may have to pay attention.
TikTok
TikTok is one of the most used and loved social media platforms, especially for young people, with entertaining videos and entertainment that do not require a professional touch. But the links in the TikTok profile need to be clickable, which reduces your chances of directing people to the product page.
YouTube
YouTube is the perfect platform to showcase guides, product reviews, and how-to guides for professionals and creatives. This position is ideal for SEO and reaches a large audience of 2.6 billion people. However, the competition is fierce, and your videos must be tall to rise to the top.
Blog Posts
Writing blog posts is one of the first to start affiliate marketing for beginners with no money. Whether it's your own posts or guest posts, blogs are a great way to craft your affiliate products and engage with customers.
Step 6: Track Your Affiliate Campaigns
Proper monitoring of affiliate links is necessary to build an excellent revenue-generating strategy. This includes determining which pages, links, and images get the most traffic and conversions.
While most affiliate programs provide customer information through a mailing list, you can use additional marketing tools to optimise your marketing. They can help you create affiliate strategies.
Free tools like Google Analytics and Tag Manager also help you track affiliate links. If you are a WordPress user, many plugins are available to make this process easier.
Conclusion
Now you know how to start affiliate marketing for beginners, without money and investments. You can use free marketing methods such as email marketing, SEO, and social media to enter the traffic market for free and participate on your terms and at your own pace.
You don't need to invest vast amounts of money in starting your marketing journey. All it takes is a little understanding of your options, research, and creativity to make your content unique, valuable, and click-worthy.