Background
Todd Navigation is an International Admiralty Chart Agent and is the largest independent chart distributor in the UK. They work closely with UKHO to trial new services and are highly knowledgeable in the application and use of the entire range of Admiralty products.
Objective
Their existing Branding was inconsistent and appeared in a variety of methods, across different media, leading to an overall confusion of Brand message. They approached Inkbot Design to discuss a revamp of the current Todd Navigation logo, along with an expansion of sub-Brands and simplification of the Identity.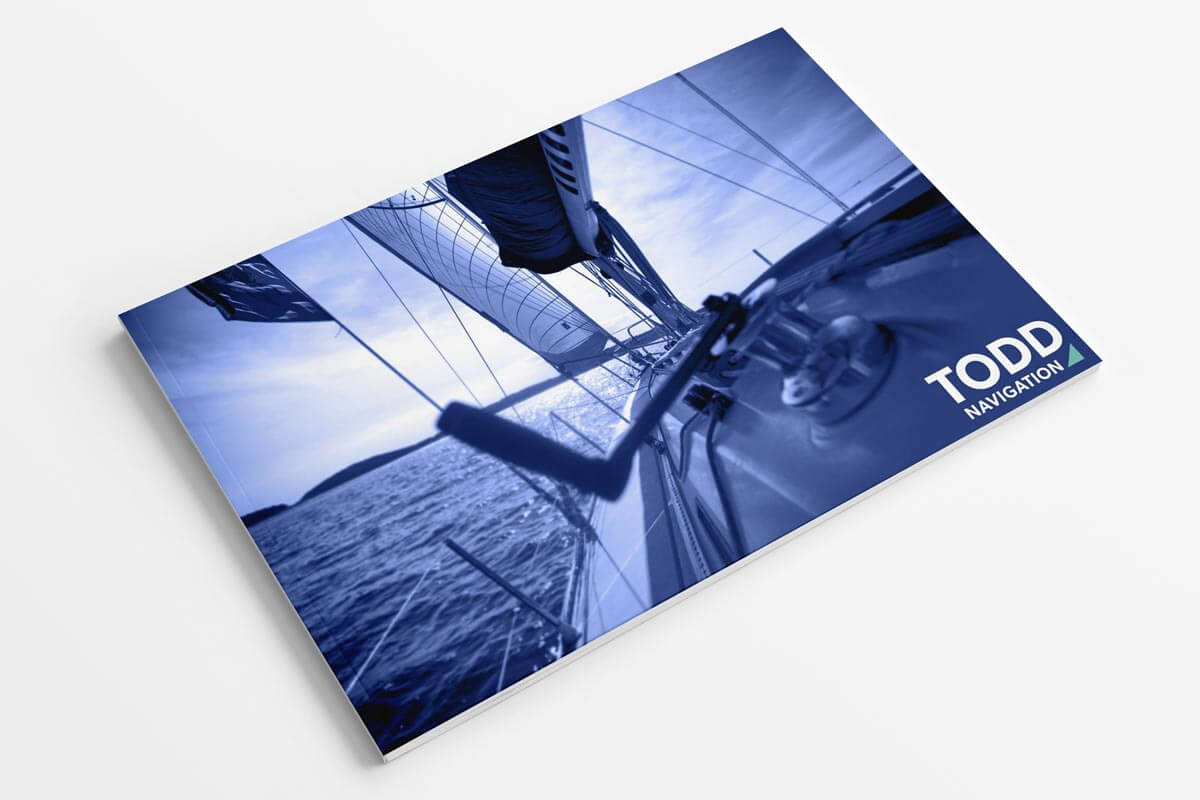 Outcome
The simplified mark, reminiscent of a combination of a ship's sail and navigational symbol, offers an improved adaptability, legibility and improved colour scheme for both web and print.
Todd Navigation's products, denoted by the sub-Brand "ToddNav" are colour-coordinated and act as a representative of the parent Branding through their format.